Man escapes car dangling on Malibu cliff, only to be hit by bus Reuters (EM) :-(
Bullet indicates Lawrence of Arabia was no liar PhysOrg (Robert M)
New state of matter detected in a two-dimensional material PhysOrg (martha r)
Climate Change Puts Trillions of Dollars of Assets at Risk: Study NBC (David L)
Agriculture on the Brink TruthOut
Bullet indicates Lawrence of Arabia was no liar PhysOrg
How to Hack a Mouse Scientific American (Robert M)
Vitamin D 'heals damaged hearts' BBC. Not a very big dose, either.
Mossack Fonseca
Panama Papers: Obama, Clinton Pushed Trade Deal Amid Warnings It Would Make Money Laundering, Tax Evasion Worse International Business Times

France, Spain, US launch probes over Panama Papers Politico. The US loves busting foreign banks over money laundering, and HSBS and UBS are up to their eyeballs in this scandal.

Panama Papers: Russian cellist at centre of $2bn offshore web Financial Times. This is a lead story at the pink paper. Funny how they singled that one out and not, say, Porshenko, when the connection is more direct. Putin is widely assumed to have gotten exceedingly rich in the plutocratic land grab when the USSR fell….which took place under the tender guidance of the Dept. of State and Harvard. Not saying this is not a legitimate story, but that it is getting disproportionate attention, for the obvious reasons.

Panama Papers: Icelandic Pirate Party 'ready' to form part of government in event of snap election Independent (Chuck L)

5 ways the Panama Papers swept up EU figures Politico

Here's Why You Should Give a Shit About the Panama Papers Vice (resilc)

After Panama papers leak: U.S., Britain are eager for names McClatchy (Jason). The names in the database will be released in May.
China?
China workers 'to account for 12% of global consumption' Financial Times

Man who ran world's largest army charged with taking US$12.3 million worth of bribes South China Morning Post. Lambert: "Of course SCMP is owned by Jack Ma now so who knows that this really means… "

China proposes $50 trillion global renewable energy plan Wall Street Journal (Tony W). From last week, still important.
Destroy Greece: ΙΜF and Europe Disagree on the Method! Julian Assange, Counterpunch
Ukraine/Russia
Ukraine: Conflict Brings Hunger Crisis New York Times

WHEN THE FINANCIAL TIMES TAKES MIKHAIL FRIDMAN TO LUNCH, OCTOPUS IS FOR ENTRÉE, THE MAIN COURSE IS ANOTHER SUCKER John Helmer
Syraqistan
Big Brother is Watching You Watch
Data collection is the ultimate public good Larry Summers, Financial Times

The F.B.I. Is Sharing Its Secret for Breaking into iPhones Vanity Fair (martha r)

Alexa, Cortana, and Siri aren't novelties anymore. They're our terrifyingly convenient future. Slate. Needless to say, I can't relate.
Imperial Collapse Watch
The Lie of Patriotism TruthDig
New threats rose as U.S. apathy became policy Reuters. Resilc: "Constant warmonger propaganda, meanwhile no decent jobs, healthcare, infrastructure."
Trade Traitors
A Trade Deal for the 21st Century: An Alternative to the TPP Dean Baker, Huffington Post

Trade deals costly in key election states Portland Press Herald (resilc)
2016
Agency and Abortion Jacobin
Supreme Court rejects conservative challenge to 'one person, one vote' Washington Post
Donald Trump just explained his amazingly depressing vision of the country. Oh boy. Washington Post (furzy)
Bought and Sold? John McCain's Foundation Took $1 Million from Saudi Arabia Sputnik News (Wat S)
Republicans keep door open to confirm Merrick Garland during the lame duck Washington Post
U.S. top court rejects Wal-Mart, Wells Fargo class action Reuters (EM). The WalMart decision seems particularly important since it seems at odds with the horrid Amazon decision on what employee time an employer ought to pay for.
Denying Housing Over Criminal Record May Be Discrimination, Feds Say NPR (martha r)
Mississippi vs. Everyone: State's pushing obscene law that's not only anti-LGBT, it could also force women to wear makeup Salon
Police State Watch
A Man Is Facing Life in Prison After Allegedly Stealing Candy Bars Vice. Resilc: "If only Countrywide Credit stole some Mars bars."

Woman shot to death by Auburn police sought help but officers 'put a bullet in her,' parents say Al.com
Gunz
Gun lobby stirs to life in Europe Politico

White resentment is fueling opposition to gun control, researchers say Washington Post. Consistent with what Michael Moore pointed out (based on mere observation) in Bowling for Columbine.

Gun that looks like iPhone draws senator's ire CBS. Yes. Creates more easy excuses for police to kill people of color.
Allergan drops 22% on tax inversion curbs Financial Times. Couldn't happen to a nicer bunch.
Fed
Fed flip-flops reflect global uncertainty Financial Times

We Need Fiscal Policy Forbes. Yes, sports fans. The MSM did not pick up that Yellen basically said that, and got a hardball question from of all people Glenn Hubbard of Columbia Business School (yes, THAT Glenn Hubbard, for you Inside Job fans)

Fed's New Bank Critic, Neel Kashkari, Keeps Heat On Wall Street Journal
Puerto Rico opens accounts at commercial bank to sustain services Financial Times
Saudi Arabia Tries to Slow Iran Oil Exports, Without Much Success OilPrice (resilc)
Pimco raises the heat in battle with Bill Gross Financial Times. This is gonna be fun.
Class Warfare
Antidote du jour (Emma S). This is Polo: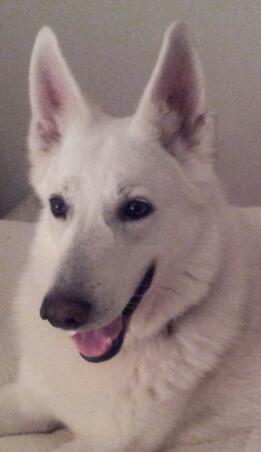 And a bonus from martha r: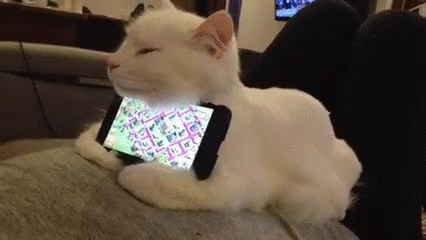 See yesterday's Links and Antidote du Jour here.