Someone went to the ECB to the tune of $1.2 billion to get dollar funding, which meant the ECB has to access its currency swap line with the Fed. There was no use of the dollar swap line in the prior report.
The ECB makes it not exactly easy to find this report. They include the summary on the "Open market operations" page. This is the top: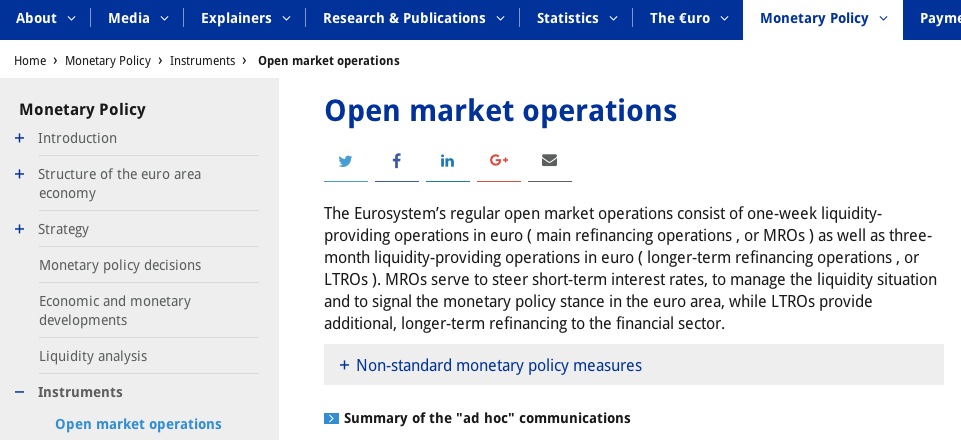 If you scroll down the page, you find the dollar swap facility as a single line entry…

…and if you click on the reference number, you get the details. Note this page does not clearly indicate that the transaction is in US Dollars, which the ECB gets via swapping with the Fed: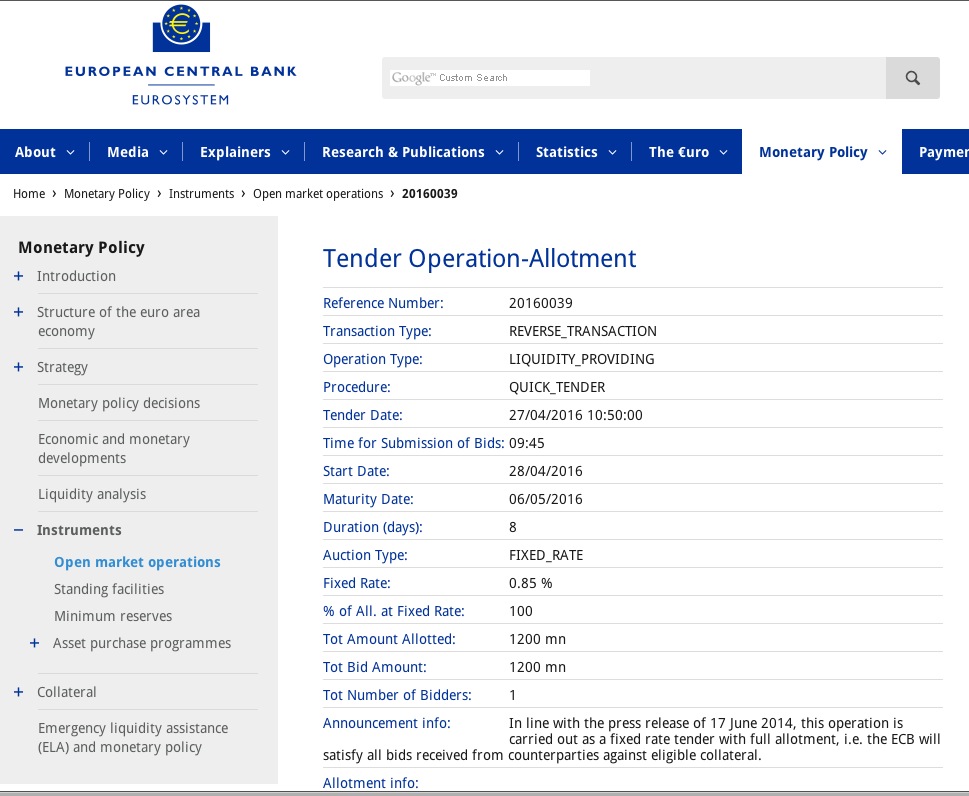 Note that this is only one bank (see "Total Number of Bidders" line).
Who could this be? The banking systems under most stress right now are Greece and Italy. But the amount of this transaction is much too large for the institution to be a Greek bank. It would have to be a pretty to very hefty Italian bank, say UniCredit, or else a sizable bank somewhere else that was having short term dollar funding issues. Any ideas?