By Lambert Strether of Corrente.
As usual, readers, I found too much of interest, and so I'll add more UPDATEs in the next few minutes.
TTP/TTiP/TISA
"[U.S. International Trade Commission ] (USITC) modeling exercises in the past have not been good predictors of the outcomes of trade deals. For example, their models failed to project the large increases in the deficit with Mexico following NAFTA, the increase in the deficit with China following PNTR, and the increase in the deficit with Korea following the U.S.-Korea trade agreement" [Dean Baker, CEPR].
"[Yesterday's] U.S. International Trade Commission report offers further evidence that the Trans-Pacific Partnership would be a disaster for working families, communities, and our climate. ITC reports have a record of projecting economic benefits of trade agreements that have failed to materialize, so it is noteworthy that even the overly-positive ITC acknowledges that the TPP would have real costs and estimates economic benefits that are slim" [Sierra Club].
"There's no basis for claims that the NHS is under threat from TTIP" [OpenEurope]. The headline is much stronger than the case actually made, which depends on text not yet adopted, and ignores the chilling effect of ISDS.
"David Cameron moves to head off TTIP rebellion" [BBC]. "Tory rebels were threatening to join Labour and the SNP to back an amendment 'regretting' the lack of a bill to protect the NHS from the TTIP deal. But Downing Street has denied them the chance by saying they will back it…. Conservative MP and Leave campaigner Steve Baker MP said: 'The government has today admitted that the EU is a threat to our NHS. The only way we can protect the NHS from TTIP is if we Vote Leave on 23 June.'"
"China's land-based 'Silk Road Economic Belt' and '21st Century Maritime Silk Road' — which together make up its 'One Belt, One Road' (OBOR) initiative — puts Beijing's proactive engagement and growing confidence on display" [East Asia Forum]. "OBOR will connect more than 60 emerging foreign markets and a population of over four billion, amounting to a total worth of about US$21 trillion."
2016
Policy
"[Trump] offers an impressive list of replacements for Antonin Scalia." [Wall Street Journal, "Donald Trump's Day in Court"]. I very rarely quote the WSJ opinion section, but this one shows how rapidly the Republican establishment is accepting Trump's takeover. They're rolling over like little puppies to get their bellies scratched!

"In case you were wondering what Bill Clinton's pet cause might be in his wife's administration — the way recent first spouses have spoken out against addiction, or read books to kids, or gone on TV to promote healthy eating — Hillary spelled it out while campaigning last weekend. Bill, she said, would be in charge of rebuilding the national economy" [Matt Bai, Yahoo]. "Because she's apparently going to spend her presidency focused on something, you know, more pressing." Ouch. "I can't really tell if Clinton's political instincts are just that bad, or if a few of the people giving her advice should consider other careers, like maybe welding… This one statement undermines so much about her campaign, while revealing the absence at the core of it, that it's truly hard to peel back the layers of inanity." Both are true. Clinton's instincts are that bad, and her advistors should consider other careers. The common factor is sycophancy.
Money
UPDATE "Inside the Clinton paid speech machine" [Politico]. This is a ridiculous puff piece, a beat sweetener.

The money being spent in 2016 Senate races is coming overwhelmingly from #darkmoney donors: https://t.co/kqsPL6ApvD via @OpenSecretsDC

— Sunlight Foundation (@SunFoundation) May 16, 2016
California
"San Francisco's Harvey Milk LGBT Democratic Club Has Endorsed Bernie Sanders For President! [Wall Street $Shill]. Dated, but still interesting.

"San Jose: Bernie Sanders continues call for 'political revolution'" [San Jose Mercury News]. Big crowds, too.
Nevada Debacle
"I watched Hillary Clinton's forces swipe Nevada: This is what the media's not telling you" [Salon]. It started early:

At 9:30, , [chair Roberta] Lange read the results of ballots that had been passed out to early arriving conventioneers regarding temporary rules for the convention, rules which would discount the results of the county convention (the second tier of the caucus process, where Bernie had won more delegates), rules which would require that all votes at the convention be decided by voice alone, and which ruled that the decision of the chairperson would be final. These temporary rules had passed by flying colors, which did not sit well with the Bernie delegates, many of whom had not been given ballots.

In other words, the entire process was illegitimate from the beginning. As a display of raw political power by Harry Reid's machine, it's impressive. As a foundation for elusive party unity, less so; see under inequity aversion. (Note that the revised rules permitted the chair to call for a vote by division if the results of a voice vote were not clear. Throughout the very long day, that's all that Lange had to do to legitimate Reid's process. She chose not to.)

"We Called Up Bernie Fans Who Threatened Nevada Dem State Chair and Asked Them to Explain Themselves" [Jezebel]. So far as I know, Jezebel is the only media venue to have done this; the rest of our famously free press took the Clinton campaign's frothing and stamping at face value. Not that I support threats, but the reaction — given the sad sacks and the legitimately angry quoted — the whole fauxtroversy seems overblown. Exactly as with the airborne seating allegation, if anything serious had happened, there would have been arrests and charges.

UPDATE "We had all this reporting about purported threats and violence in Nevada, but it was all based on basically taking at face value the words of one side and dismissing the words of the other side. This was videotaped" [Robert McChesney, Democracy Now]. In other words, the Dean of Nevada political journalism, Jon Ralston, served made-up shit to the national press, which gobbled it down with unseemly haste.
The Voters
"Author Thomas Frank Talks Hillary Clinton, Bernie Sanders and His New Book, 'Listen Liberal'" [Bill Moyers]. This:

liberalism itself has changed and that the Democrats aren't who we think they are. That's the answer to basically every question you want to raise about them for the last 30 or so years. They aren't who you think they are. Their unofficial motto is that they're the party of the people. That goes back to Jefferson and Jackson. And it's just not so. This is a class party. I think the Republicans are as well. The Democrats are a class party; it's just that the class in question is not the one we think it is. It's not working people, you know, middle class. It's the professional class. It's people with advanced degrees. They use that phrase themselves, all the time: the professional class.

"Middle class" is the confusing category here, given that it conflates the 80% working class with the 20% professional class.

UPDATE And on the Black Misleadership Class [Progressive Army]. "From the beginning of this cycle's presidential race, Black people of all stripes, myself included, flocked to the well-known Democratic brand, Hillary Clinton. It felt safe, warm and familiar. I was content. I was on a barreling freight train headed straight to 1600 Pennsylvania Ave"…

I pushed past the smiling faces. Many were like me, gleeful. Just glad to be riding along. As I walked through first class, I saw many people I looked up to- "leaders." Some were even known to me as heroes. These people were not smiling. They were plotting. Cutting deals with each other, those in the luxury class and Billary Express leadership. I then realized that my fellow riders were not passengers. We were cargo. Votes to be delivered for whatever Team Billary decided we were worth.

"Cargo" has a particularly loaded connotation, here.
The Trail
"Only 35 percent of Democrats said they weren't worried about unifying the party, with 42 percent 'somewhat worried,' and another 23 percent who were 'very worried'" [Politico]. From a survey of a representative sample (?) of the political class, therefore interesting. And then there's this:

[I]nsiders were asked to rank the effectiveness of the individual criticisms. The top finisher among insiders in both parties was: 'It's too risky to make Trump commander-in-chief' 51 percent of Democrats and 44 percent of Republicans chose that from a list of four possible attack lines.

Better the insane national security establishment you know…

The political class seems to be taking several lines on Sanders simultaneously: (1) Hissy fit (Robinson; Chait); (2) Deal parameters (Sargent); (3) Sanders is a hypocrite (Kapur); in short form from Fred Hiatt, TPM, and on the twitter, this takes the vulgar form of saying Sanders is decieving his followers by not conceding. No doubt others will be deployed in the coming days.

"[T]he Sanders campaign is behaving like a 2-year-old who can't have ice cream for breakfast" [Eugene Robinson, WaPo]. Robinson is normally pretty mild-mannered, so this hissy fit is surprising.

"Sanders has his reasons for staying in the race. … [G]iven the overall stakes of his behavior, his decision is also maddeningly narcissistic" [Jonathan Chait, New York Magazine]. Chait's hissy fit, however, is not.

"[I]f you listen closely, Clinton and her campaign are actually trying to signal to Democrats that they should dial down the hostilities with Sanders and his supporters" [Greg Sargent, WaPo]. I dunno. It's pretty hard to read the interview with the candidate herself in that light. "CUOMO: Why don't you reach out directly to Senator Sanders and do the work of reunification… CLINTON: Well, I certainly said many times… [blah, blah, blah]." And: "CLINTON: I will be the nominee for party." Seems odd; I would have thought the party belonged to the voters, not one individual.

"Sanders, Defiant on the Stump, Quietly Reassures Democrats on Unity" [Sahil Kapur, Bloomberg].

Many in the Democratic establishment are privately seething over Sanders continuing to paint Clinton as the candidate of Wall Street and business and the party as corrupt.

Reality is hard. Notice that in all the discussion, the only indisputably central fact of the Sanders campaign is meticulously airbrushed away by all establishment players: The Sanders funding model means that Democrats can run a national-scale political campaign without corrupting themselves through campaign "contributions" from big money. In fact, if you regard decreasing the class power of the 1% as revolutionary, then the Sanders campaign is, indeed, revolutionary. And I'd go so far as to suggest that influence brokers like Robinson, Sargent, Kapur, and Chait airbrush away Sanders' lack of dependence on influence peddling because today's corrupt system is the system they prefer.

"DNC to offer Sanders a convention concession" [WaPo]. "[S]eats on a key convention platform committee." Come on. And below, framing that Israel is the key difference between Sanders and Clinton and not, for example, "never ever" single payer.

UPDATE "Ex-Gov. Rendell apologizes for 'ugly women' comment" [AP]. "Rendell had said Trump's past comments on women might gain him some working-class Democratic voters, but will cost him Republican women because he said 'people take that stuff personally.'" Because, ya know, working class people are all sexist, in addition to being racist, which is why all right-thinking people hate and despise them. Rendell then went on to remark that "there are probably more ugly women in America than attractive women." Where's the pearl-clutching from the Clinton campaign's soi disant feminists?

UPDATE "Did Clinton laugh about a rapist's light sentence and attack sexual harassment victims?" [Glenn Kessler, WaPo]. Worth a read. I don't mind that Clinton provided an alleged offender with representation; somebody had to. And Kessler awards three Pinocchios to the charge, on what looks to me like a reasonable judgment call. There are two things that give me pause about this extremely tangled history: First, in this story, how "Hillary Clinton's account at the time" morphs, further down, into "the timeline does not support the claim." Second, when Clinton claims that a "vast right-wing conspiracy… has been conspiring against my husband since the day he announced for president" she is, in my judgment, 100% correct (those dudes from the Arkansas baitshop that David Brock — yes, that David Brock — worked so assiduously to turn into sources had ties to highly unsavory Little Rock anti-desegregationists, for example). In fact, that was one reason I supported Clinton in 2008: I expected her to take on and destroy the "vast right wing" in a way Obama would not. Of course, that didn't happen, and now Clinton proposes to make "incremental" changes through bipartisan cooperation… with today's players in that very same vast right wing conspiracy. So I'm experiencing a little cognitive dissonance.

UPDATE "Trump refers to alleged Bill Clinton assault as 'rape'" [FOX]. The riposte to charges of sexism, and not a bad one.
Stats Watch
Existing Home Sales, April 2016: "Progress in the housing market is slow but steady. Sales of existing homes rose 1.7 percent in April to a 5.45 million annualized pace and are up a very solid 6.0 percent from April last year" [Econoday]. "These are not earth shattering but they are at the very top of other growth rates in the economy." But: "Our analysis of the unadjusted data shows that home sales improved relative to last month, but the rolling averages degraded. Sales price rate of growth improved" [Econintersect].
Employment situation: "Why Is the Labor Force Participation Rate Increasing?" [Federal Reserve Bank of St Louis]. They looked at gender, education, and not income. "[W]e concluded that the recent increase in the labor force participation that we observed has been mainly driven by males and the lowest education workers." The pessimist in me says that's a sign that the "recovery" is awfully long in the tooth, and that these workers will be first to be thrown under the bus.
Shipping: "[Rail] rolling averages continue moving deeper into contraction" [Econintersect].
UPDATE Shipping: "Spring brings little heat to US freight economy" [Journal of Commerce]. "A measure of over-the-road freight volumes, the Cass Freight Index, rose for a third month in April, but only by 0.7 percent, and remained 4.9 percent below April 2015. In fact, this April's Freight Shipment Index reading was the lowest reading for April reported by Cass since 2010."
Shipping: "A new air cargo freight rate index is set to provide transparency on general cargo pricing on key city pairs" [Air Cargo News]. The TAC Index. Not free, though doubtless somebody will monitor it.
Retail: "Many traditional retailers have recently announced rough quarterly sales results. Still, 1.3% growth in retail spending in April makes [John Conlon, chief equity strategist at People's United Wealth Management] believe that the main problem is 'not with the consumer, but is more concept-specific' to the companies" [MarketWatch]. '"'The large department stores still follow the model they have used for a long time,' he said in an interview Thursday. "Consumers are shopping online and have become more conscious of bargains." Talking, apparently, some retail book and not Amazon, but nevertheless interesting (and of actual impact to people who live in areas where there used to be a downtown before the retail-anchored mall devoured it).
Retail: "Retail landlords are on edge. Their tenants in malls across America are reporting awful revenues and earnings, and they're shuttering stores, and some are going bankrupt. And they're all getting their clocks cleaned by ecommerce" [Business Insider].
Honey for the Bears: "The attempt to sweep this collection of structural instabilities and fragilities under the carpet with talk of a New Normal is a damaging distraction to the urgent task of confronting this reality" [VoxEU]. "distribution, institutions, and politics matter. This is something which is largely overlooked by the neoclassical economic models, with their single representative agents, which are still doggedly employed by many economic forecasters." Claim: Political risk is the mother of all capital flows. Readers?
Fodder for the Bulls: "Federal Reserve officials recently indicated that the central bank could raise interest rates sooner than the market expects, and 'underlining that is the feeling that the economy is starting to accelerate at a faster rate," Lloyd Blankfein" said [Marketwatch]. ""We see the same things they must be seeing," Blankfein said, noting how economic and political uncertainty has dented corporate and investor confidence in the past year. That weakened trading activity, and slowed the pace of deal-making and investing."
Fodder for the Bulls: "Jan Hatzius, chief economist at Goldman Sachs: Measured productivity growth has continued to disappoint, averaging only ½% over the past 1, 3, and 5 years. We think much of the weakness is due to a mixture of adverse cyclical effects and increased productivity measurement error reflecting the greater difficulty of accurately capturing technological progress in today's economy" [American Enterprise Incident].
The Fed: "'What we need most, now that we are near full employment and approaching our target inflation rate, is faster potential growth,' Fischer, the Fed's second-in-command, said in prepared remarks before an economics conference in New York" [Futures]. "He added it was critical to the future of the U.S. and global economies, and that more study should be devoted to developing policies that can influence the [the long-run equilibrium interest rate]."
Concentration: Great cartoon with a fine example of Conway's Law in action at Google, from the consumer perspective [BonkersWorld]. Google's monopoly power conceals how much of a mess it is, as loony squillionaire executives pursue mad schemes.
"U.S. credit-card balances are on track to hit $1 trillion this year, as banks aggressively push their plastic and consumers grow more comfortable carrying debt" [Wall Street Journal, "Balance Due: Credit-Card Debt Nears $1 Trillion as Banks Push Plastic"]. "Outstanding balances near precrisis levels as banks promote cards and borrowers regain confidence." What could go wrong?
Today's Fear & Greed Index: 56, Greed (previous close: 52, Neutral) [CNN]. One week ago: 55 (Neutral). (0 is Extreme Fear; 100 is Extreme Greed). Last updated May 20 at 12:42pm. Big flip into greed! We'll see what the boys say at the Nineteenth Hole on Sunday afternoon….
Corruption
"Miami's booming high-end real estate market is at least partially used to launder money and a majority of units purchased are through offshore shell companies that hide true ownership and serve as a legal way to evade taxes" [HuffPo]. "Yet developers keep building at a fast pace, rents continue to increase beyond any local's affordability, all while small businesses close one after another." 1% real estate investment in big cities seems a lot like the resource curse.
Gaia
"The Changing American Diet" [Flowing Data]. Chicken replaces beef, margarine replaced butter. (The animated sparklines confused me at first, but they're moving by date, seen at top right). Cool!
"China is ditching Western fast food joints for healthier options" [Quartz]. And very sensibly, too.
Class Warfare
UPDATE "Barbara Fields is an esteemed historian of the South, where she was born, and teaches at Columbia University in New York. She fights racism by denying race categorically. The problem that has taken this country to the precipice, she told us this week, is inequality. She says racism is the evil code of group privilege and invented differences. In this light, race is a non-science and 'racecraft' is a process of self-deception" [Verso Books]. Must-read (and see also #BernieMadeMeWhite for the Clinton campaign's erasure of black Sanders voters).
"From sandwich-makers to sitcoms — more tales of monopsony" [West Coast Stat Views (on Observational Epidemiology and more). Of the television networks like NBC/Universal/Comcast:
We're thirty-plus years into an experiment in laissez-faire economics and certain conclusions are difficult to avoid.

1. Left unchecked, economic power tends to consolidate.

2. Once gained, that power is remarkably difficult to lose, even in the case of spectacularly incompetent management.

3. Inevitably, that power will be abused.

As a statistician, I know I'm always supposed to be calling for more data, but in this case, I think we have enough.
Will Lord Acton please pick up the white courtesy phone?
"They find strong evidence that socioeconomic status is incredibly persistent. The wealthiest surnames in Florence today belong to families that, in 1429, were members of the shoemakers' guild — at the 97th percentile of income. Descendants of members of the silk guild and descendants of attorneys — both at the 93rd percentile in 1427 — are among the wealthiest families today" [Wall Street Journal, "The Wealthy in Florence Today Are the Same Families as 600 Years Ago"]. So the Clintons and the Bushes and the Trumps are just getting started!
"Buddhist Economics: How to Start Prioritizing People Over Products and Creativity Over Consumption" [Brain Pickings]. Not sure about this one. The Buddhist nations I'm familiar with aren't notably egalitarian.
"Millennials Opting Out Of Traditional Homes, Apartments For Co-Living Spaces" [CBS]. Look at the images. Plywood sleeping cubes, not even painted!
News of the Wired
"The Subject in Play is Not the Subject at Play" [Sweet Talk]. "The game is the thing. To understand meaning, and the vast conjective web that humans spin together, you need to attend to the relevant games, which give the specific thing under observation its context as a move or role in a game." Well worth a read, especially for Wittgenstein geeks. Wait, wait! If you want to think about where identity politics is actually practiced, a philosophical perspective like this may be useful. Think of a Twitter thread, for example, as a language game, with moves.
* * *
Readers, feel free to contact me with (a) links, and even better (b) sources I should curate regularly, and (c) to find out how to send me images of plants. Vegetables are fine! Fungi are deemed to be honorary plants! See the previous Water Cooler (with plant) here. And here's today's plant (Maggie):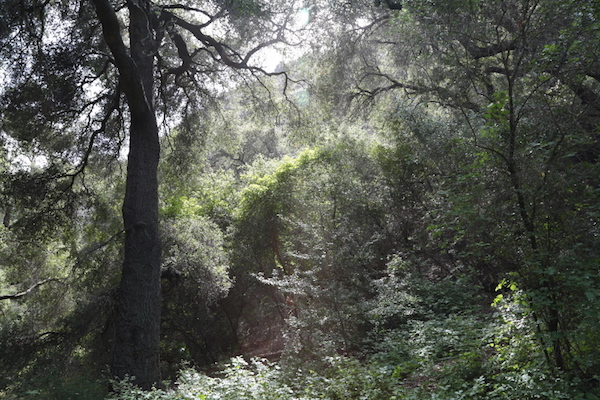 More light ahead…
* * *
Readers, Water Cooler will not exist without your regular support. Your tip will be welcome today, and indeed any day. If you enjoy what you're reading, please click the hat!