By Lambert Strether of Corrente.
TTP/TTiP/TISA
"New study 'Model clauses for the exclusion of public services from trade and investment agreements'" [European Public Service Union] From the PDF of the study:
This study therefore develops and explains model clauses which could be used in international trade and investment agreements to exclude public services from the scope of these agreements in their entirety in a legally reliable manner. The study is based on the assumption that it would be best for the protection of public services if trade and investment agreements – or the most contentious parts of these agreements – would not apply to public services. It will be shown that the major challenge is the definition of the notion of public services in a manner that does not preclude the future development of new public services and new models of providing or organizing them.
If the language holds up, the left should adopt the concept (although liberals surely will not, because markets).
"The Commission used a dynamic computable general equilibrium model to determine the impact of TPP relative to a baseline projection that does not include TPP. The model estimated that TPP would have positive effects, albeit small as a percentage of the overall size of the U.S. economy" [United States Interational Trade Commission, "Trans-Pacific Partnership Agreement: Likely Impact on the U.S. Economy and on Specific Industry Sectors" (PDF)].
2016
Policy
"[B]order walls and fences are currently going up around the world at the fastest rate since the Cold War" (maps) [The Atlantic].
Philadelphia Convention
"Unconventional #15: How Democrats — not Republicans — could wind up with this year's most chaotic convention (and more!)" [Yahoo]. Of course, the press does love themselves a "Democrats in disarray" narrative. But this one is being spoon-fed to them by the Clinton campaign, as the sourcing shows.

"Civil war for Democrats? Wasserman Schultz vs. Sanders" [McClatchy]. "As the large, boisterous crowd booed at his mention of party leadership, Sanders added: '[The Democrat Party] can do the right thing and open its doors and welcome into the party people who are prepared to fight for real social and economic change. . . . So I say to the leadership of the Democratic Party: Open the doors, let the people in!'" Hmm. Anything's possible, I suppose.

"1912 Republican Convention" [Smithsonian]. A possible parallel?

Memories of the Republican National Convention in Philly, in 2000 [Philadelphia Magazine].

As one might expect for a Republican convention held in a Democratic town, protests were a big deal at the 2000 RNC. Thousands jammed the Parkway the day before the convention began. Perhaps in response to the 1999 WTO protests in Seattle, cops posed as activists and infiltrated groups planning to protest the convention. "It's worse than sleazeball," Stefan Presser, then the Pennsylvania ACLU's legal director, told The Inquirer. "This is an outrage." Four state police posed as union carpenters from Wilkes-Barre a week before the cops raided the puppetmakers' workshop on August 1st, the second day of the convention.

One account of the arrest said it was quite the show of force:

At 2:05 PM, Tuesday, August 1st, over 180 police officers and three helicopters lay siege to a warehouse on 41st and Haverford on Philadelphia's west side. When we looked through a mail slot to survey the situation, the police sprayed mace at us. They tried to barge in through a hole in the roof and, failing that, videotaped, tape recorded, and spit at us through a skylight. All 75 of us inside the warehouse were detained for over two hours before any search warrant showed up. We would become known as the "Haverford 70."

It was later revealed in state police affidavits that the cops believed the protesters were communists: "Funds allegedly originate with Communist and leftist parties and from sympathetic trade unions. Other funds reportedly come from the former Soviet-allied World Federation of Trade Unions."

Perhaps the Philadelphia police will do better with Sanders socialists than they did with putative Communists. If they don't, it will be fun to watch liberals surrender more of their principles, and one might almost imagine the airborne seating meme manufactured in Vegas was designed to help that doublethink emerge.
Our Famously Free Press
"'This has been an all-time low by mainstream corporate media,' says media scholar Robert McChesney, who joins us to discuss how the media is covering the race for the White House. 'What we've seen is the Sanders campaign has been largely neglected … And the coverage and the framing of it has been largely through the eyes of the establishment for the Hillary Clinton campaign' [Democracy Now].

"Bernie backers get violent: Now it's the Democrats facing a civil war" [Howard Kurtz, Fox]. It's interesting, in a clinical sort of way, to see the Nevada airborne seating Big Lie propagate itself through our famously free press. Although it's handy to be able to cross off any pundit who retails it.

"As the fallout from last weekend's Nevada Democratic convention spreads, sharply critical pieces about the White House hopeful and his campaign have appeared in progressive outlets such as Mother Jones, Talking Points Memo and Daily Kos within the past 48 hours." [The Hill]. Read for some Ninja-grade concern trolling. My favorite includes the phrase "the full sense of moral leadership."
Corruption
"Activists noticed around midnight last night that the certified election results had disappeared from the NYCBOE website" [Medium]. Gee. That's odd.
The Trail
"From Minnesota to California, Sanders has met privately with Native American leaders from dozens of tribes in the past four months and spoken publicly, at each of his campaign stops, about the hardships their communities face" [Yahoo News]. " His effort has not gone unnoticed, especially in the remaining primary states out West, where "Natives for Bernie" has become a visible and vocal part of the senator's coalition." I hate to cite Rove, but at this point….

"Senate Democrats discussed how to handle Bernie Sanders and his supporters at a private caucus meeting on Tuesday" [The Hill]. "Reid has some credibility as a fair broker because he stayed neutral [snort] in the primary race until after the Nevada caucuses in February, when he endorsed Clinton. Many of Sanders's other Democratic colleagues backed the former secretary of State immediately after she announced her candidacy." I'd say Sanders had better prepare a flucht nach vorn on the Budget Committee front…. "A senior Democratic aide said that thinking reflects an acknowledgement among the senators that Reid is the one member of the caucus who "has an actual relationship with him.'" Which would be how Sanders passed all those amendments. The herd closing up…

UPDATE "A fractured Democratic Party threatens Clinton's chances against Trump" [WaPo].

Sanders himself has made harder-to-argue cases [as opposed to election fraud] against the Democratic primaries. The truncated debate schedule struck supporters of both candidates as unfair, something the party seemed to acknowledge by tacking on more of them in March and April. Although Clinton is on track to win a majority of pledged delegates, Sanders has suggested that early support for Clinton among superdelegates, the party leaders and elected officials who get an automatic convention vote but are not bound by their state's popular vote created a barrier no candidate could scale.

This reminds me of Albert O. Hirschman's "Exit, Voice, and Loyalty" formulation. The Democrats have given Sanders supporters zero to no reason for loyalty, so the remaining options are voice and exit. Can the Clinton camp craft a deal that will allow Sanders voters a voice within the party? I think they neither wish to, nor can (vague noises about platform wording are to "voice" as watching a meeting is to chairing a meeting). Hence, exit. Here, the classic Democratic response has been "They have no place to go." However, Sanders has funding independent of the Democratic Party, and he also has his "list" (assuming the Democrat insiders using NGP VAN haven't stolen it). So for the first time, there's a real chance of creating a place for the left to go. The new situation Sanders created has impaled the Democrat establishment on the horns of a big dilemma: Craft a deal with a party faction they despise (a deal which, more to the point, will break some important rice bowls if it's any kind of deal at all), or craft no deal and go for moderate Republican votes; I argue the Iron Law of Institutions — not to mention neoliberal ideological compatibility and class interest — will impel the Democrat Establishment to do the latter; hence, exit for Sanders. Nevertheless, the Establishment's dilemma causes them genuine pain, and hence the sudden spittle-flecked explosion of Acela-riding, loyalist rage, none of which takes account of the realpolitik, or resolves the situation in any way.

UPDATE "Does Bernie Sanders want to be the Ralph Nader of 2016?" [Dana Milbank, WaPo]. The insurgent Sanders couldn't, even if he wanted to be. The insurgent Nader commanded what, 4% of the vote? Sanders commands 45%, after a process skewed against him, whose views point to a possible future for the Democrat Party. Incidentally, there's a message in an order-of-magnitude growth in support for Democrat insurgents, if the party Establishment would open its ears. (And don't talk to me about Florida: 306,000 Florida Democrats voted for Bush. Democrats lost election 2000, and nobody else.)

"After winning more than 60 percent of the pledged delegates through March 1st, Clinton is now likely to lose the majority of pledged delegates awarded between March 2nd and June 14th — a two and a half month period that makes up roughly the final two-thirds of the Democratic nominating process" [HuffPo]. Why those favorability ratings are important…
Clinton Email Hairball
"An indictment of any higher-up in Clinton World would produce a royal mess for Democrats. You can bet there are wise strategists in a backroom somewhere gaming this out, just in case" [Karl Rove, Wall Street Journal].

UPDATE "At least five other officials [besides Lewis A. Lukens] — including two of Mrs. Clinton's top aides at the State Department, Cheryl Mills and Huma Abedin — are also scheduled to testify in the [Judicial Watch] lawsuit over the next six weeks in what promises to be an unwelcome distraction for the Clinton campaign" ["Ex-Aide to Hillary Clinton Testifies About Email Server", New York Times]. "The last deposition is set for June 29 — less than a month before the start of the Democratic National Convention in Philadelphia."
Stats Watch
Jobless Claims, week of May 14, 2016: "Initial jobless claims are down a sharp 16,000 in the May 14 week to 278,000 but the 4-week average is up sharply, 7,500 higher to 275,750" [Econoday]. "The May 14 week is the sample week for the May employment report and comparisons with the sample week of the April employment report point to easing strength in the labor market." Verizon strike could be a "hidden wildcard"?
Chicago Fed National Activity Index, Aprl 2016: "The economy grew at a slightly higher than average pace in April" [Econoday]. :"April was definitely a good month for the economy, justifying the FOMC's outlook for improvement in second-quarter growth following an unusually soft first quarter." But: "The economy's growth declined based on the Chicago Fed National Activity Index (CFNAI) 3 month moving (3MA) average – and remains well below the historical trend rate of growth (but still above levels associated with recessions)" [Econintersect]. And: " Up this month but it's volatile month to month so best to look at the 3 month average which went more negative" [Mosler Economics].
Philadelphia Fed Business Outlook Survey, May 2016: " After popping higher in March the Philly Fed index has been dead flat since, at minus 1.6 in April and now minus 1.8 for May to point to slight contraction in the Mid-Atlantic manufacturing sector" [Econoday]. "But the bulk of this report is a disappointment and follows even greater weakness in Monday's Empire State report. The factory sector continues to stumble along, not yet showing much benefit from the falling dollar, which boosts exports, nor the rebound in oil prices which should eventually boost energy spending." And: "The new orders, shipments, and employment gauges were all slightly negative, within a few points of zero, consistent with my view that the manufacturing sector is largely dragging along the bottom" [Amherst Pierpont Securities, Across the Curve]. And: "Back into contraction after a blip up in April" [Mosler Economics]. But: "A very noisy index" and sentiment-based [Econintersect].
Bloomberg Consumer Comfort Index, May 15, 2016: "bounced sharply back from two weeks of weakness" [Econoday]. "till, the index is running about 1/2 point lower over the last month which is not a positive indication for the consumer spending and employment outlooks. "
Shipping: "Total carloads for the week fell 11.4 percent" [Progressive Railroading]. "Among commodity groups, coal — down 30.8 percent to 64,800 carloads —led the pack of those that declined. Other commodities that logged decreases were petroleum and petroleum products, down 19 percent to 11,727 carloads; and grain, down 8.5 percent to 18,373 carloads" (note that Econintersect's rail methodology backs out grain and coal).
Leading Indicators, April 2016: "The index of leading economic indicators shot up 0.6 percent to confirm that April was a solid month for economic data" [Econoday]. "This is the first gain for this index, which has been very flat, since November."
Shipping: "3D printing supply chains are edging ever closer to the mainstream after UPS announced it would connect a network of printers across the US with its delivery network and an online order platform" [Air Cargo News]. "The express firm said the type of companies that will benefit from the network are manufacturers wanting to reduce inventory of parts that take time to be shipped, manufacturers with short production runs where the cost to create the mould or tooling is too much, manufacturers of custom/semi-custom goods, designers that want to quickly develop a prototype and entrepreneurs that don't have access to 3D printers."
"Chinese overseas investments have been growing by about 30% a year for the past decade but jumped abruptly in the last 6 months as jitters about a volatile domestic stock market as well as China's slowing growth made overseas acquisitions very attractive" [Forbes]. "As Chinese companies ramp up their overseas investments, they are also targeting a larger variety of sectors. Real estate, financial services, technology are among the most popular sectors… Notably, the increasing number of greenfield projects by Chinese buyers is increasing. Though mergers & acquisitions remain the most common way for Chinese companies to enter the U.S. market, greenfield projects are becoming more common as companies mature and gain confidence."
Concentration: "Takeover deal, which could be valued at $42 billion, would create world's largest seed-and-pesticide company" [Wall Street Journal, "Bayer Proposes to Acquire Monsanto"].
The Fed: "The central message of the minutes was that financial market participants were too complacent in their expectations that the Fed would stand pat in June. The Fed clearly made no such decision in April. Instead, meeting participants hotly debated the likelihood that a rate hike would be appropriate in June" [Tim Duy's Fed Watch].
The Bezzle: "Goldman Sachs' tangled relationship with Tesla draws fire" [MarketWatch]. "Tesla Motors Inc. announced late Wednesday that Goldman Sachs Group Inc. is one of the lead book runners on the electric-car maker's $2 billion secondary offering of shares. That news arrived just hours after Goldman analysts upgraded the stock to buy, predicting…."
"Zombie foreclosures — properties in the foreclosure process that have been left vacant — are down 30% in as of mid-May compared to the same period a year ago, data provider RealtyTrac reported Thursday" [MarketWatch]. "There are 19,187 such "zombies" now, representing 4.7% of all properties in foreclosure, and mostly concentrated in states that require court approval for the foreclosure, known as judicial states. Those with the most zombies are all judicial states."
Today's Fear & Greed Index: 47, Neutral (previous close: 54, Neutral) [CNN]. One week ago: 61 (Greed). (0 is Extreme Fear; 100 is Extreme Greed). Last updated May 19 at 12:00pm. Big drop. And I think I'm getting the fear…
Our Famously Free Press
"MacArthur Foundation's $25M Big Bet on Nonprofit Journalism" [Nonprofit Quarterly].
Health Care
"The Neoliberal Model Comes Home to Roost in the United States—If We Let It" [Monthly Review]. A superb, must-read article on ObamaCare.
Gaia
"Portugal kept its lights on with renewable energy alone for four consecutive days last week in a clean energy milestone revealed by data analysis of national energy network figures" [Guardian].
The Jackpot
"Retrotopia: A Distant Scent of Blood" [The Archruid Report]. This terrific series resumes.
Class Warfare
I seem not to have any class warfare links, odd for a Thursday. Readers?
News of the Wired
"Going dark: online privacy and anonymity for normal people" [Troy Hunt]. Interesting tips!
"Federal Judge Says Internet Archive's Wayback Machine A Perfectly Legitimate Source Of Evidence" [Tech Dirt]. "It's nice to know that what many of us have considered an independently-verifiable source of evidence is also acceptable in federal courts. It's more than just a handy way to preserve idiotic statements and potentially-illegal customer service policies. It's also a resource for litigants who might find their opponents performing digital cleanups after a visit from a process server."
"Skin In the Game" [Nassim Nicholas Taleb]. Selected chapters for review. See "The Skin of Others in your Game," with "How to be a Whistleblower."
"Is this the end of sex?" [New Statesman]. "Thanks to advances in reproductive and genetic technologies, [Henry Greely] predicts that PGD [pre-implantation genetic diagnosis] will become the standard method of conception in a matter of several decades. (Recreational sex might nonetheless persist.)"
"Former college football players at Penn State, Auburn, Georgia, Oregon, Utah and Vanderbilt are suing the NCAA, their former conference and — in some instances — their former school over how their concussions were treated" [CBS].
I don't know what this means, but…
Ben Vida's "Speech Acts" https://t.co/Uim3KJZrZD pic.twitter.com/w4dPTK5KNa

— The Paris Review (@parisreview) May 19, 2016
"These are just a few of the many words in English that have two or more meanings that stem from a single historical root. Here are a couple more connections for your consideration. What word links a hot broth with a supply of goods for sale? How about a candle and a gradual narrowing? Or courage and a sharp tug? And, lastly, what is the connection between a swathe of cloth, an arrogant gait, and a heavy sack of loot?" [Oxford Dictionaries].
* * *
Readers, feel free to contact me with (a) links, and even better (b) sources I should curate regularly, and (c) to find out how to send me images of plants. Vegetables are fine! Fungi are deemed to be honorary plants! See the previous Water Cooler (with plant) here. And here's today's plant (Portia):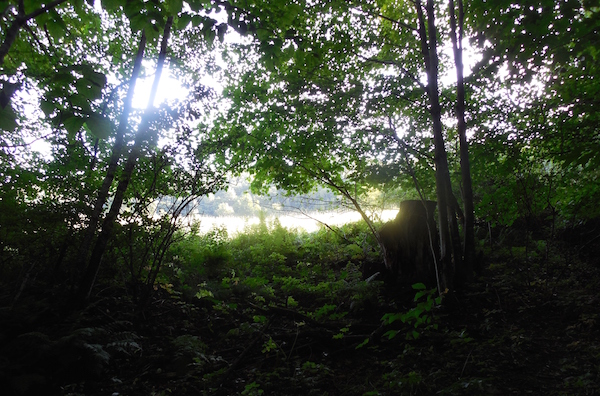 This picture says a lot…
* * *
Readers, Water Cooler will not exist without your regular support. Your tip will be welcome today, and indeed any day. If you enjoy what you're reading, please click the hat!