Cracker Jack's Prize In The Box Will Now Be Digitized NPR
Buffett Says Derivatives 'Time Bomb' May Elude Auditors' Reviews Bloomberg
Listen Carefully for Hints of the Next Global Recession Robert Shiller, NYT
How to Prepare for the Next Recession NYT
The Next Global Boom – and Bust Simon Johnson, Project Syndicate
Where On The Titanic Would You Like Your Deck Chair, Ma'am? The Archdruid Report
Kingpins: OxyContin, Heroin, and the Sackler-Sinaloa Connection Addiction Unscripted (ST).
Yahoo CEO Marissa Mayer's Compensation Soars 69 Percent to $42.1 Million Hollywood Reporter (Harry Shearer). Shearer: "Most effective rebuttal to 'maximizing shareholder value' nonsense."
Royal Bank of Scotland sucked into 1MDB probe FT
NC treasurer's corporate board service poses ethical questions Charlotte News-Observer. And so it should!
There's No Such Thing as a Free Rolex Zephyr Teachout, NYT. Apparently, former Governor Bob McDonnell is appealing his conviction for public corruption on the grounds that he has a First Amendment right to accept "expensive vacations, a Rolex, a $20,000 shopping spree, $15,000 in catering expenses for a daughter's wedding and tens of thousands of dollars in private loans."
Mossack Fonseca
Offshore onshore and Luxembourg, the black heart of Europe Sigrún Davíðsdóttir's Icelog (RS).

Political roundup: Insights into Government processes and wealth protection New Zealand Herald (RS).
EU Referendum: Poll shows Britain split 50/50 – but higher turnout among older voters could tip country into Brexit Independent
China?
China clings to positive factory growth for 2nd straight month FT

Love on China's factory floor Le Monde Diplomatique
Japan's Growing Poverty Defies Glib Explanations Bloomberg (ReSilc).
Syraqistan
The Observer view on Barack Obama's role in bringing peace to Syria Guardian

Syria Daily: Has US Accepted Russian-Regime Bombing of Aleppo? EA WorldView (Re Silc)
Imperial Collapse Watch
The Permanent Security State Reason

McRaven does not know his place… Sic Semper Tyrannis. More institutional decay.
Black Injustice Tipping Point
The Racist Roots of a Way to Sell Homes NYT. Contracts for deed "are increasingly being used by investment firms that have bought thousands of foreclosed homes and want to sell them to lower-income buyers 'as is.' … Contracts for deed make gouging possible, because unlike traditional mortgages, there is no appraisal or inspection to ensure that the loan amount is reasonable."
Larry Wilmore's harshest burns in his White House correspondents' dinner speech WaPo. Pretty sour mood, overall. And a lot of stone faces in the audience.
Obama's legacy: Politics of anger, fights, division McClatchy
The Selling of Obama Politico
2016
Warren Buffett: Trump? Hillary? Doesn't matter, we'll be fine CNBC

The Quiet American Slate. Excellent profile of Trump strategist Paul Manafort, and a good antidote to the "Insiders" link Yves posted from Politico yesterday. Manafort comes to play. So does his good buddy Roger Stone. And let's remember that normal Americans don't focus on the election 'til after Labor Day. Plenty of time for Manafort to do for The Donald what he did for Ukraine's Yanukovych.

If Trump is nominated, the GOP must keep him out of the White House George Will, WaPo. "These men will stay here: Kietel, Jodl, Krebs and Burgdorf. "

Clintonism screwed the Democrats: How Bill, Hillary and the Democratic Leadership Council gutted progressivism Salon

'Mad as hell' middle class independents shape presidential race on their terms Guardian

Workers wonder whether Bernie Sanders' fight for them will really help them compete LA Times. I guarantee that "Honey, can I compete?" is a question that's not often asked at the typical working class kitchen table.

The most underappreciated fact of the election: Americans feel good about the economy WaPo. If you identify "feeling good" with consumer sentiment, yes.

Black Women Rally Behind Hillary Clinton WSJ

Donna Edwards skips Democratic Party's unity rally after primary loss WaPo

Stop sneering at Bernie Sanders Greg Sargent, WaPo

The revolution is not over: How Bernie Sanders can still win CNBC

How Bernie Sanders Can Squander—or Expand—His Victory Alternet. Concern trolling.

Big Ammo: Clinton is raising money from gunpowder lobbyists and investors Medium

My Response To Being Attacked By Josh Holland In Raw Story Concerning #ExitPollGate Lee Camp. Discrepancies between exit polling and voting results in Democratic primaries.
May Day, Trump, Sanders: LAPD braces for weekend of political protest LA Times
Just How Offensive Is Will Ferrell's 'Reagan'? Hollywood Reporter
Newsonomics: In the platform wars, how well are you armed? Nieman Labs
Class Warfare
Big Money in Politics Doesn't Just Drive Inequality. It Drives War. Foreign Policy in Focus

How Big Data Harms Poor Communities The Atlantic
Human Extinction Isn't That Unlikely The Atlantic. Enough with the happy talk!
Leicester City: Buddhist monks and karma powering Foxes to glory CNN
How Claudio Ranieri's tactics put his rivals to shame at Leicester City Telegraph
Rio Olympics fall short in test events AFP
Trains in Space LRB
Navigating like a Norwegian: How Norway Dispels the Private vs Public Sector Myth Evonomics
Antidote du jour: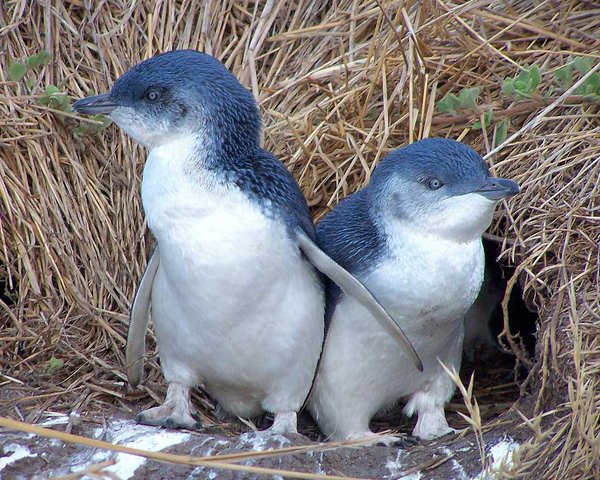 Sadly, I missed World Penguin Day!
See yesterday's Links and Antidote du Jour here.