CERN Discovers New Particle Called The FERIR Steve Keen, Automatic Earth (Chuck L)
Trump Sits Down Beside Fire With Quill And Ink For Evening Writing Out Tweets Onion (David L)
Navy Allowed to Kill or Injure Nearly 12 Million Whales, Dolphins, Other Marine Mammals in Pacific Truthout (resilc) :-(
Yellowstone Park bison euthanized after tourists thought they were saving it. Slate. Resilc: "Put down the tourists too."
Canada oil workers urged to flee blaze BBC
A Chemical Reaction Revolutionized Farming 100 Years Ago. Now It Needs to Go Wired
LSD's Long, Strange Trip New York Times (David L). Huh? My recollection is that LSD did start out with scientists.
Dogs Test Drug Aimed at Humans' Biggest Killer: Age New York Times (EM). The planet has too many people already and now we will make it worse by keeping the rich (as in big resource consumers) around longer.
Mossack Fonseca
Panama Papers reveal George Soros' deep money ties to secretive weapons, intel investment firm Fox (furzy)
​Nicolas Maduro Declares Emergency to Face Foreign Intervention teleSUR
Refugee Crisis
Clarifying Europe's Refugee Problem Project Syndicate
Grexit?
IMF Wants Debt Relief for Greece Until 2040 Wall Street Journal. Wow, the IMF version of "debt relief" is more serious than I expected. Reactions in European language papers?

SPQR: Italy & Greece Barry Ritholtz
Brexit?
What awaits Britain, the day after Remain? Telegraph

"Brexit": the real threat to globalization Open Democracy. Some see that as a feature, not a bug.

EU referendum: 51 per cent back Remain as Sir Lynton Crosby warns Leave camp must focus more on voters and less on infighting Telegraph
On Russia's border: Bundeswehr takes part in NATO maneuvers Deutsche Wirtschafts Nachrichten (guurst). German original here.
Syraqistan
Big Brother is Watching You Watch
It's easy to mine sensitive data from call records, study shows Verge (resilc)

The Intercept Is Broadening Access to the Snowden Archive. Here's Why Glenn Greenwald Intercept. Bill B: "Sounds more like an apologia."
Imperial Collapse Watch
CIA 'Accidentally' Deletes Senate Torture Report Charles Pierce, Esquire
2016
Video of account in interview (by citizen at NV Dem convention) of Erin Bilbray, NV superdelegate supporting sanders, daughter of former NV congressman James Bilbray, who is a Hillary supporter and who ripped up his ballot and left the convention in disgust over the officials' disregard of democratic process.

"She seems a credible witness."

"The most unfair convention I've ever seen"

"He ripped up his ballot and left"
Ted Cruz Just Released the First Presidential Campaign Ad of 2020 Vice
The alt-right's demographic nightmare Scott Sumner (resilc)
U.S. top court rejects Exxon appeal in groundwater contamination case Reuters (EM)
Philadelphia congressman orchestrated series of frauds: prosecutor Reuters (EM)
Journalists Arrested In Ferguson Barred From Talking About Settlement Huffington Post (martha r)
Gunz
Police: Man with concealed carry permit [gun-in-sock] accidentally shoots self, woman at graduation ceremony Washington Post (Dr. Kevin)
Debunking the happy headlines about job growth Fabius Maximus
Former Wells Fargo Employee Claims Bank Defrauded Government Of $1.4B In Foreclosure Funding Consumerist
Class Warfare
Charles Koch's Disturbing High School Economics Project Teaches 'Sacrificing Lives for Profits' Alternet (sherry)

Goodbye TAs: Georgia Tech Professor Reveals Online Assistant "Jill Watson" Was a Robot Michael Shedlock. EM:

Sending this mainly because there is considerable pushback against Mish's perennial techno-triumphalist hyping in the comments – as in 'this capability has been around for many decades … it commonly referred to by its initialism, as a FAQ'. Further, unless I'm gravely mistaken, the service in this case was provided free of charge by IBM as a way to drum up media buzz for their AI-in-training. The business plan here is well-known: rope in a bunch of gullible educators – or more importantly, edu-administrative types looking to gain an edge in 'product differentiation PR' – with freebies, then start charging a price similar to what human TAs would have cost, for a service which is no better or even inferior.

Confronting the Parasite Economy American Prospect. Sherry: "Here Nick Hanauer echos Michael Hudson."
Antidote du jour (furzy):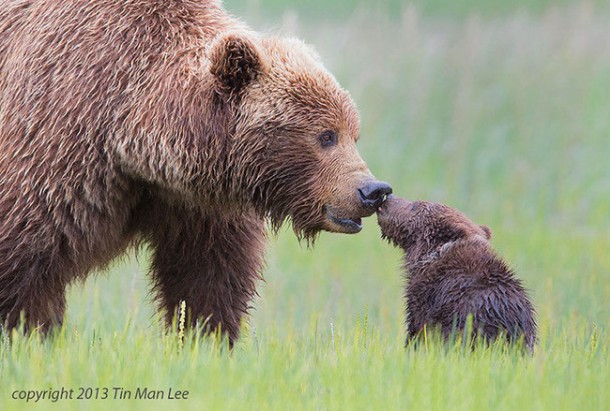 See yesterday's Links and Antidote du Jour here.