Fish out of water are more common than thought Science Daily
The IMF's Warning to the U.S. The Atlantic
China's capital outflow is accelerating Macrobusiness (Furzy Mouse).
Platinum Partners raided by federal agents amid dual investigations Reuters
Opinion analysis: The exclusionary rule is weakened but it still lives SCOTUSblog. "Utah v. Strieff is a significant win for the police."
Goodbye, Password. Banks Opt to Scan Fingers and Faces Instead. NYT. "The trade-off, of course, is that in the quest for security and convenience, customers are handing over marks of their unique physical identities." What could go wrong?
Passenger drones are hovering over the horizon The Economist
Health advisories in Zika-affected countries may have prompted more women to seek abortions The Verge
The Chinese Connection Fueling America's Fentanyl Crisis WSJ
Views: What Do Chinese Women Think of Hillary Clinton? Caixin
Brexit
Is There Any Dignity Left in Politics? NYT. Betteridge's Law….
Gunz
Democratic revolt over gun laws brings House to a halt McClatchy. Billed in the press as a "sit-in." Oh? Where are the cops in flak jackets? The tear-gas? The armored personnel vehicles? The LRADs? Wake me when some pols are kettled. This spectacle from the same party that orchestrated a 17-city paramilitary crackdown of Occupy! It pains me to agree with Paul Ryan, but when he calls this a "stunt," he's right. I think the Democrat Establishment has lost its mind.

The Democrats Are Boldly Fighting For a Bad, Stupid Bill Gawker

Senate votes down proposal to expand FBI surveillance powers Reuters
2016
Emails: State Dept. scrambled on trouble on Clinton's server AP. Must read. Beyond belief. Clinton's people are the Mayberry Machiavellis of IT.

Why the Clinton Foundation and foreign money are an issue McClatchy. Good article, but ends wrong: "…David Brock, a major Clinton ally and founder of Correct The Record, a rapid-response group." No. Correct the Record, and Brock, are entities on the Clinton payroll.

Hillary Clinton Must Embrace Deficits to become President Cult Media. Good read.

Former George H.W. Bush Adviser Scowcroft Endorses Clinton Bloomberg. So who needs Sanders?

Is this the new Trump? Politico. "[S]cripted, disciplined." The RNC also managed to co-ordinate some press releases with the speech, and FOX covered it.

The Note: Trump Takes on Clinton ABC. Inside baseball.

First Read: Trump Tries to Put the Focus Back on Clinton NBC. More inside baseball.
Imperial Collapse Watch
Archaeologists Uncover Massive Naval Bases of the Ancient Athenians Smithsonian
Class Warfare
How voters' personal suffering overtook reason — and brought us Donald Trump WaPo. "The white working class differs in a significant way from the people who have discovered it." Interesting dichotomy.

One Click at a Time LRB. On "post-capitalism."
Man who hid on Appalachian Trail sentenced for fraud in Ohio Reuters
Calif. man helps save trapped family, gets $143 bill CBS Sacramento. Neoliberalism in action.
Antidote du jour: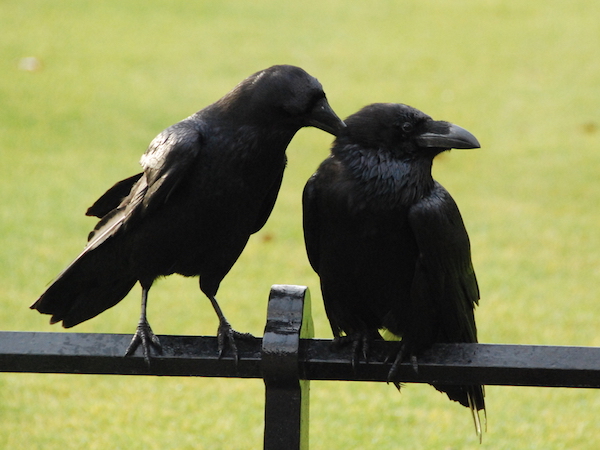 See yesterday's Links and Antidote du Jour here.