By Lambert Strether of Corrente.
Readers, I discovered that I need a different brand of waders to deal with Trump, so I had to go get them. So this Water Cooler will be a little smaller than usual, though I'll try to add some updates.
TPP/TTIP/TISA
"CATO GIVES TPP A THUMBS-UP: The Cato Institute is urging approval of the TPP, arguing the benefits of the 12-nation pact outweigh its shortcomings. 'If the TPP will deliver more trade liberalization than restriction, and realistic alternatives to comprehensive liberalization are unavailable, why not support the TPP?' the libertarian think tank concluded" [Politico]. So I guess Clinton feels she's got the go-ahead?
"SILENCE OF THE LEFT regarding Euro-Austerity and T-TIP" [Michael Hudson, Defend Democracy].
2016
Money
"For Clinton, tiny fundraisers equal big campaign money" [AP]. "A single elevator could have accommodated the donors who recently gathered with Hillary Clinton at the Pritzker family home in Chicago's Gold Coast neighborhood. Small in number, the group was big in largesse, contributing at least $1 million to help elect her and other Democrats this fall. It would have taken a 37,000-seat stadium of Bernie Sanders fans each chipping in the campaign's self-described average donation of $27 to raise that much money." Ka-ching. They're doubling down, aren't they? Sucking up to squillionaire donors isn't something the Democrat Party is forced into doing; they enjoy doing it, and they think it's the right way to do politics.
The Voters
"Obama's Rise Isn't Lifting All Boats" [Cook Political Report]. " Voters may be feeling better about President Obama, but that doesn't mean that they want to stay on the "Obama path." When asked if they wanted a president who "can set the nation in a new direction" or "keep the country moving in the direction Obama has been taking us," a majority – 56 percent – told Washington Post/ABC pollsters they wanted to move in a new direction. Not surprisingly, those most strongly committed to a "new direction" were older, white and without a college degree. Meanwhile, 52 percent of non-whites and 45 percent of 18-39 year olds said they'd like to keep the status quo."

"The GOP's War on Voting Is Working" [The Nation]. What a steaming load. If the Democrat Party were serious about voter registration, it would be running voter registration drives as a normal, year-round, 24/7 part of normal party function, certainly since Florida 2000. They aren't, so they don't. They would also be setting up programs to get voters IDs in states were Republicans insist on that. This talking point is classic "mean Republican" whinging, issued by a flaccid party apparatus, flat on its back, making no effort to rise.'

UPDATE "New Poll Finds That Hillary Supporters Are Pretty Racist Too" [Slate]. Shocker, huh?

UPDATE But surprisingly Slate doesn't tell the whole story:

Sanders supporters less racist than Hillary supporters in big poll, oddly omitted from story https://t.co/nvRAbVrl9v pic.twitter.com/f0Lo9YNOLA

— Adam W Gaffney (@awgaffney) June 30, 2016
The Trail
"Chechen leader Kadyrov to choose assistant on reality TV show" [Guardian]. And the difference between that and Warren's "try-out" on-stage in Ohio would be? I mean, besides the Chechen's refreshing simplicity? (Assuming it was a try-out, and not just a few Acela-rising pundits framing it that way.)

"Kaine accepted clothes, vacation as gifts" [Politico]. Didn't run 'em through a Foundation. See, there's your problem. We need smart Veeps.

"Bernie Sanders's stubbornness is a big mistake" [William Daley, WaPo]. I forget which bank the very concerned Daley worked for…

Biden tells NPR Sanders will endorse before the convention [NPR]. Later, Sanders tells MSNCB he won't [Talking Points Memo].

Is this normal? From four months ago:

#ThursdayThoughts Hillary needs to switch out to a vaporizer. pic.twitter.com/drf0c7ZfRl

— ShitHillarySays (@shitHRCsays) June 30, 2016
Clinton Email Hairball
"Loretta Lynch to Accept F.B.I. Recommendations in Clinton Email Inquiry" [New York Times]. The lead:
Attorney General Loretta E. Lynch, conceding that her airport meeting with former President Bill Clinton this week had cast a shadow over a federal investigation of Hillary Clinton's personal email account, said Friday that she would accept whatever recommendations that career prosecutors and the F.B.I. director make about whether to bring charges in the case.
But surely that "shadow" would have been obvious in advance to lawyer Lynch and (disbarred) lawyer Clinton. So WTF?
State Department moves for extension to twenty-seven (27) months "to complete production of responsive, non-exempt portions of approximately fourteen thousand pages of emails and attachments" [Citizens United v. Department of State]. Again, past the 2018 midterms? Really?
Stats Watch
Construction Spending, May 2016: "[S]urprisingly weak" [Econoday]. "The decline follows an even steeper and downwardly revised 2.0 percent drop in April. Spending on single-family homes, despite the rise underway in housing starts, fell… Housing is on the climb this year but a gradual one, which has its positives given the bubbles of the past." I like "of the past" a lot. Of course bubbles are in the past! Where else would they be? And: "The headlines say construction spending slowed, and was below expectations. The backward revisions make this series wacky – but the rolling averages declined" [Econintersect].
PMI Manufacturing Index, June 2016 (final): "The final manufacturing PMI for June is little changed from the flash" [Econoday]. "[P]oints to no more than modest growth for the sector. But the news is mostly good in June, at least compared to May when the index was even weaker at 50.7. June saw a pickup in new orders and a 2-year high in export growth. Production was also up as was employment. But inventories were down as the sample, in a defensive move, keeps a lid on restocking."
ISM Mfg Index, June 2016: "ISM's sample is reporting significant acceleration to a level that is still, however, no more than moderate." Talk about mixed messaging…. [Econoday]. "Production is active, inventories may be on the climb, but employment is flat." And: If an index level below 50 "normally signals a recession," we dodged a bullet earlier this year (chart) [Econintersect].
GDP: "Q1 GDP was revised upward to 1.1%. Originally GDP was estimated to be 0.5%, then revised up to 0.8% and now reported to be 1.1%. While consumer spending was revised somewhat lower again, exports came to the rescue and bumped up Q1 GDP. Private investment contraction was less than originally estimated as well. Now GDP is still weak but not anything to be concerned about. Seems revisions always change the economic growth story and Q1 is no exception" [Economic Populist].
ETFs: "News that most large U.S. banks passed the Federal Reserve's stress test, and would now be able to increase buybacks and dividends, triggered hopes that perhaps the U.S. financial sector—this year's worst-performing S&P 500 sector—might be ready to find a footing" [ETF.com]. Eight years later, with squillions of dollars and endless solicitude. Help me.
Shipping: "Week 25 of 2016 shows same week total rail traffic (from same week one year ago) contracted according to the Association of American Railroads (AAR) traffic data. The short term rolling average's contraction continues to moderate" [Econintersect].
Shipping: "Financial peril for dry bulk shipping companies is expected to continue throughout the year, a new study finds, as weak demand from China shows no signs of abating" [Wall Street Journal, "More Rough Waters Ahead for Dry Bulk Carriers"]. "Industry revenue dropped 18% between 2014 and 2015, according to a new analysis of 17 dry bulk companies by consulting firm AlixPartners LLP."
Shipping: "United Parcel Service Inc. is joining the package industry effort to cut delivery costs by redefining the so-called 'last mile.' The parcel giant says it is adding 300 locker pickup locations across the U.S. after testing the system in Chicago…" [Wall Street Journal]. The lockers are part of the broad effort by delivery companies to respond to the explosive growth of online sales—business that has pushed millions of new small shipments through distribution channels but also raised costs and triggered headaches with home deliveries that make parcel networks more complicated." 300 isn't a large number, considering the number of post offices there are.
Shipping: "Top North America TEU traffic declines continued during May, top West Coast seaports have outperformed East and Gulf coasts" [James Sands, Seeking Alpha]. "Class I rail container traffic has continued to mirror declining seaport traffic trends for the year."
Shipping: " Report: Rail-car demand 'weakened significantly' in Q1″ [Progressive Railroading]. "Due to the weak demand for coal cars and lower orders and backlogs for other types of cars, the firm eased its 2016 deliveries estimate to 60,300 cars and the 2017 projection to 47,300 units."
Shipping: "May was another month of "disappointment" for air cargo as demand growth was "limited to 0.5%", according to WorldACD" [Air Cargo News]. "The analyst said it was hardly surprised by the low growth figure given that "world trade is in a slump". During the month, volumes originating from North America declined by 4% year on year, whereas the Middle East and South Asia (MESA) grew by 4%.
China: "In a first look at China's economic performance in June, two gauges of manufacturing activity weakened as factories continued to battle overcapacity, slower growth and rising debt" [Wall Street Journal].
The Bezzle: "Move Loot, a YC-backed furniture resale marketplace, shuts down, sells customer list to Handy" [Tech Crunch]. We have that. It's called "Goodwill and my friend's truck."
Today's Fear & Greed Index: 71, Greed (previous close: 62, Greed) [CNN]. One week ago: 44 (Fear). (0 is Extreme Fear; 100 is Extreme Greed). Last updated Jun 30 at 11:55am. Accelerating smoothly back into the 70s.
Gunz
"Any business school professor would say that a cut in the price of membership by an organization is a sign of weakness, or an attempt to build a customer base by using discounts to drive traffic. The NRA recently offered a 'dues roll-back' which relies on worry that Hillary Clinton has continued to push for bans of certain weapons which 'is a war on the Second Amendment'" [247 Wall Street]. The pathetic Democrats can't even manage a fake sit-in on the actual House floor, carpet and all — who kidnapped John Lewis? — without getting involved in a campaign finance scanda. And these paragons of integritude sold the bill as being about gunz even though it's really about giving the FBI a brand new useless dragnet Trust me, Clinton is not going to take away your gunz. State made overseas deals for Remington, and Remington's private equity owners contribute to Clinton. Keep calm.
Imperial Collapse Watch
Anniversary of the Battle of the Somme; here's one of the nicer pictures.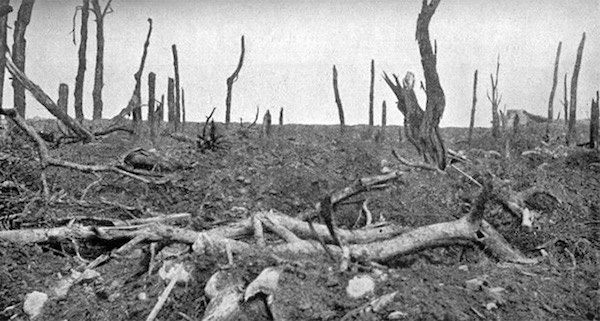 Casualities of a million-and-a-half, give or take, over the four months. Rather puts the War on Terror in perspective, eh?
Good luck, everyone!
"How J.R.R. Tolkien Found Mordor on the Western Front" [New York Times]. "Beside the courage of ordinary men, the carnage of war seems also to have opened Tolkien's eyes to a primal fact about the human condition: the will to power. This is the force animating Sauron, the sorcerer-warlord and great enemy of Middle-earth. 'But the only measure that he knows is desire,' explains the wizard Gandalf, 'desire for power.' Not even Frodo, the Ring-bearer and chief protagonist, escapes the temptation."
Corruption
UPDATE Lucas Museum in Chicago goes **** up [Chicago Tribune]. What a shame.
Class Warfare
UPDATE "Who got rich off the student debt crisis?" [Reveal News]. "If states had continued to support public higher education at the rate they had in 1980, they would have invested at least an additional $500 billion in their university systems, according to an analysis by Reveal from The Center for Investigative Reporting. The estimate that states would have invested at least an additional $500 billion in public higher education, had they continued to contribute to higher education at the rate they did in 1980, is based on an analysis of data from the U.S. Bureau of Economic Analysis."
According to the bureau's National Income and Products Accounts, total spending on higher education was $39.6 billion in 1980, of which states contributed $21.2 billion, or 54 percent. In 2014, the most recent year for which data was available, total spending on higher education was $353.7 billion, of which states contributed $132.4 billion, or 37 percent.
If states had continued to fund public higher education from 1980 to the present at the 54 percent rate, they would have contributed more than $500 billion to public colleges and universities.
That's an amount roughly equal to the outstanding student debt now held by those who enrolled in public colleges and universities.
UPDATE "Driver ticketed for giving money to cop disguised as panhandler" [Boing Boing]. Altruism disincentivized.
News of the Wired
"As software pilots more of our vehicles, humans can pay the ultimate price. Robert N. Charette investigates the causes and consequences of the automation paradox" [IEEE (2009)]. Shorter: Automation makes pilots stupid. And so with the drivers of "self"-driving cars?
"New paper: 'A formal solution to the grain of truth problem'" [Machine Intelligence Research Institute]. This sounds like it ought to be important, but I don't have time to figure it out!
Game theorists have techniques for specifying agents that eventually do well on iterated games against other agents, so long as their beliefs contain a "grain of truth" — nonzero prior probability assigned to the actual game they're playing. Getting that grain of truth was previously an unsolved problem in multiplayer games, because agents can run into infinite regresses when they try to model agents that are modeling them in turn. This result shows how to break that loop: by means of reflective oracles
"End is nigh for Rosetta: Spacecraft will meet its end by crashing into a comet" [Ars Technica]. Awww!
* * *
Readers, feel free to contact me with (a) links, and even better (b) sources I should curate regularly, and (c) to find out how to send me images of plants. Vegetables are fine! Fungi are deemed to be honorary plants! See the previous Water Cooler (with plant) here. And here's today's plant (AEW):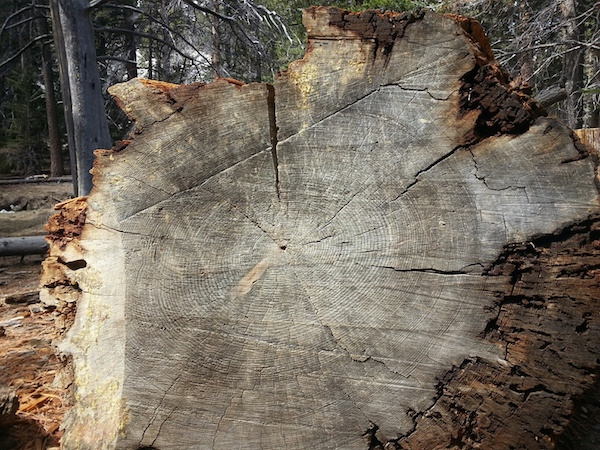 Texture!
Readers, if you want to send me some videos of plants in whole systems (bees and blossoms, for example, or running streams) — I can use them to practice with FFmpeg and hopefully post them. Because of download times, they'll have to be measured in seconds, rather than minutes. Thank you! Adding, I got another one today! Please keep sending them; they will ultimately appear!
Adding, thank you again readers for last week's rapid and successful Water Cooler Mini-Fundraiser. Checks are arriving in the mail. I'm still writing thank you notes! Yours will arrive! Adding, to me, a reader's reality is their handle, and even more their actual comments. I don't mentally connect handle to email, let alone to contribution. So if I've snarled at you, take comfort that all are snarled at equally!
* * *
Readers, if you enjoyed what you read today, please use the dropdown to choose your contribution, and then click the hat! Your tip will be welcome today, and indeed any day. Water Cooler will not exist without your regular support.