Don't think too positive Aeon (Micael. One of my pet topics! See The Dark Side of Optimism
How climate change is rapidly taking the planet apart Flassbeck Economics (guurst). See its comments on fracking.
World is growing taller — but very unevenly Financial Times. Average height reflects the caliber of diets in babies and children.
What a City With Driverless Cars Will Look Like (In 10 Years or Less) Michael Shedlock. EM: "Ooh! A partner at 'a prestigious Silicon Valley VC firm' waxing technotopian about 'entire cities totally driverless within ten years'! Complete with unicorns and sparkly ponies! They wouldn't be taking their book or anything now, would they?"
This Is Your Brain on Silence Nautilus (Micael)
Brexit
Normandy siege: Knifemen 'shouted Daesh and slit 86-year-old priest's throat' after taking nuns hostage in church before being shot dead Telegraph. Ugh.
Backlash builds pressure on Merkel's migrants policy The Times (furzy)
VW is winning, at least in Europe Politico
Commerzbank warns on capital position Financial Times
Natwest and RBS may charge firms to hold deposits BBC (vlade). Business customers can't stuff their cash in mattresses as easily as retail investors can.
U.S. Presses Greece on Economic Overhauls Ahead of Debt Talks Wall Street
Fuerteventura Inter: Scots firm at centre of organised crime probe into weapons deal Herald Scotland. Richard Smith: "Scottish Limited Partnerships are front page news in Scotland today."
China
China's growth sucks in more debt bucks for less bang Reuters. Not a new observation, but the problem is becoming more acute.

Xi's China: The rise of party politics Financial Times
Turkey
Thoughts on the Coup Attempt in Turkey Russia Observer (guurst)
Black Lives Matter protest Rio police violence ahead of Olympics Reuters (EM)
Big Brother is Watching You Watch
Suspect required to unlock iPhone using Touch ID in second federal case 9to5Mac (Chuck L)
Imperial Collapse Watch
All Cards on the Table: First-Use of Nuclear Weapons War on the Rocks (resilc). Today's must read. As we've said for some time, the reason the US has been putting "defensive" missiles all over Eastern Europe.

Calling the U.S. Navy's Littoral Combat a 'Frigate' Doesn't Make It Any Less Crappy War Is Boring (resilc)
2016
4 brutal poll numbers that greet Hillary Clinton at the Democratic National Convention Washington Post

CNN Poll (LI). See how many voter claim they've made up their minds on Trump v. Clinton. Also see Johnson and Stein numbers.

US PRESIDENTIAL BETTING: Donald Trump is seriously close to winning Business Insider. Gee, it was not all that long ago that Nate Silver said Trump had effectively no chance. Oh, but now he's reversed himself: Shock Poll: Nate Silver's Election Forecast Now Has Trump Winning Alternet

With Pick, Hillary Clinton Signals She's Looking Past Inauguration Day New York Times. Hubris yet again.

Hillary-Kaine: Back to the Center Truthout (RR)

Bernie Sanders Says 'Elect Hillary,' Gets Heavily Booed Wall Street Journal (Li)

Bernie Sanders Left Delegates With No Way to Fight but Boo Intercept (resilc)

The Democratic Convention Is Starting and Bernie Sanders Fans Are Still Super Pissed Vice (resilc)

If Hillary and her devious DNC disciples stab a good man like Bernie in the back, how can she be trusted with the keys to the White House? Piers Morgan, Daily Mail (Li)

Progressive Democrats Push to Quell Revolt Wall Street Journal

EXCLUSIVE: WikiLeaks' Julian Assange on Releasing DNC Emails That Ousted Debbie Wasserman Schultz YouTube (Philip U)

Sanders-backing inspiration for Gordon Gekko would pick Trump over Clinton CNBC (TF). Asher Edelman's publicist is awfully good to get everyone to believe that he was the model for Gekko. But interesting nevertheless.

Democratic Machine Chose Clinton Long Ago. But Why? Bloomberg (resilc)

Way before the DNC maybe tried to sway the convention, the mob did Guardian (resilc)

One big yawn? The academics bewitched by boredom Times of Higher Education (Micael). Who has time to be bored?

New evidence suggests DNC hackers penetrated deeper than previously thought ars technca (Chuck L). Repeats unproven claim that they were "state sponsored."

Time to stop joking and start thinking about Trump MacroBusiness
Why Obama Has Failed to Close Guantánamo – The New Yorker (furzy)
Could Giant Suction Cups Turn Lake Erie Into a Regional Energy Hub? Pacific Standard (Chuck L)
Wildfire threatens 10,000 homes near Los Angeles Reuters (Chuck L)
Faulty Data? Why The Oil Glut Could Be Much Smaller Than Believed OilPrice
Citigroup, HSBC Jettison Customers as Era of Global Empires Ends Bloomberg
Why public-sector pension plans take more risk Economist
Pension Returns Slump, Squeezing States and Cities Wall Street Journal
Calm markets raise big risks for complacent investors Mohamed El-Erian, Financial Times
Class Warfare
No More Fucking Farmers' Markets'. Foodie localism loves farming in theory, but not in practice Aeon (Micael). Quelle surprise! Farming is physical work.

The New Ruling Class Hedgehog Review (Micael)
Antidote du jour: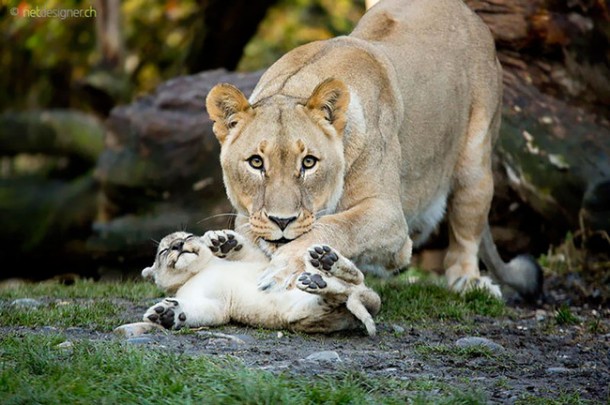 And a bons video from furzy:
See yesterday's Links and Antidote du Jour here.