By Lambert Strether of Corrente.
Dealing with the plumber, readers. More in a bit. –lambert
TPP/TTIP/TISA
"The nationwide campaign surrounding the Trans-Pacific Partnership is showing no signs of letting up, with the deal's critics beginning to ramp up efforts to speak out against the agreement and the administration reaching deeper into its lineup to get some of its lesser-known players out on the field" [Politico]. NOAA, for pity's sake, in Seattle. But: "As part of the ongoing "Rock Against the TPP" tour, actress Evangeline Lilly will also host a teach-in and training session in Seattle, called 'How to Fight the TPP.'"
"CLINTON RAMPS UP ANTI-TPP STANCE: Hillary Clinton delivered her clearest denunciation yet of the TPP on Thursday when she declared she would oppose it "now … after the election, and … as president." [Politico]. Here's the full quote, with the part Politico left out helpfully underlined:
[CLINTON: ] So my message to every worker in Michigan and across America is this: I will stop any trade deal – including the Trans-Pacific Partnership. I oppose it now, I'll oppose it after the election, and I'll oppose it as President.
Congrats to Politico on the distraction double-flip: I thought the ellipses would have left out essential material, but they were legit; instead, Politico simply took the quote out of context — and in a way that supports Clinton — by omitting her lawyerly parsing. And our famously free press wonders why people don't trust them.
"In spite of the opposition of much of the public, both presidential candidates, all of labor, almost all Democrats, all progressive-aligned consumer, human rights, environmental and other organizations and even the Tea Party right, what is happening here is that Wall Street, the multinational corporations, most Republicans and unfortunately President Obama are preparing to insult democracy by pushing to ratify TPP. This undermine's Clinton's credibility while campaigning for election, and if it passes it harms her ability to govern if she is elected" [Dave Johnson, CAF]. I disagree. As we say yesterday, 43% of Democrats supports TPP; I would bet the support in Clinton's 10% base is much greater. Clinton will pay no penalty with constituences she cares about. True, that will "sharpen the contradictions" of our current and ongoing legitimacy crisis, but I doubt the bubble-dwellers in HillaryLand are even conscious of that.
"The False Economic Promise of Global Governance" [Dani Rodrik, Project Syndicate]. "good economic policies – including openness – benefit the domestic economy first and foremost, and the price of bad economic policies is primarily paid domestically as well. Individual countries' economic fortunes are determined largely by what happens at home rather than abroad. If economic openness is desirable, it is because such policies are in a country's own self-interest – not because it helps others." Note that pro-TPP Democrat cosmopolitan liberal goodthinkers deny this, because they don't bear costs and do reap benefits. More centrally, it's grimly fascination to watch the world careen toward global governance for capital — that's what the ISDS system is, after all — while ignoring global governance for a truly global system: Climate.
2016
Corruption
"EXCLUSIVE: Joint FBI-US Attorney Probe Of Clinton Foundation Is Underway" [Daily Caller]. "Multiple FBI investigations are underway involving potential corruption charges against the Clinton Foundation, according to a former senior law enforcement official. The investigation centers on New York City where the Clinton Foundation has its main offices, according to the former official who has direct knowledge of the activities. The New York-based probe is being led by Preet Bharara, the U.S. attorney for the Southern District of New York. Bharara's prosecutorial aggressiveness has resulted in a large number of convictions of banks, hedge funds and Wall Street insiders." Normally, I view the Daily Caller with great skepticism, based on past fabrications (then again, Judy Miller). That said, this one was vouched for on the Twitter by reporters I have respect for. And with Clinton owning both political establishments, it's hard to see where else the (sadly) single source could turn. Interestingly, Bharara hasn't issued a denail as of this writing, altough they declined comment. Here's a rehash from LawNewz. So we'll see how this plays out.

"Clinton team tells supporters to dismiss email questions as 'more bark than bite'" [Yahoo News] (talking points for Brock trolls and reputable allies, if any, attached). Notice there are two issues with "her damned email." (1) Clinton's privatization of the server as such, with the associated security issues. (2) Corruption, enabled by the privatization: Clinton's conflation of the private interests of the Clinton Foundation with the public actions of the State Department under Clinton's leadership. The privatized server enables corruption by severing the evidentiary chain between private communications (said to be yoga lessons and Chelsea's wedding, but, as we now know, more than that) and putatively public actions. The content of the 40 emails not turned over by Clinton, and now revealed by Judicial Watch, re-connects the links in the evidentiary chain. Of course, Clinton's talking points are designed to obfuscate the distinction.
Policy
"The fourth ObamaCare signup period begins about one week before Election Day" [The Hill]. "The average premium increase next year is about 9 percent, according to an analysis of 17 cities by the Kaiser Family Foundation. But some hikes are far higher." And: "Like Obama, [Clinton] vowed to invest in advertising and in-person outreach to help more people enroll. Clinton would also increase ObamaCare subsidies so that customers spend no more than 8.5 percent of their income on premiums — down from 9.5 percent under current law." So awesome. Combine a public relations campaign — more walking around money for the Democrat base in the creative class — plus slightly raising the health insurance company boot from our throats. That should set them in solid for the 2018 midterms.

UPDATE "Why the CIA Should Brief Trump" [The American Conservative]. Worth a readm and I'm filing this under policy because WaPo is quoted as saying that intelligence professionals regard Putin's Russia as a "bitter foe." Well, you go to war with bitter foes, and once you tune your ears to the war drums beating in this election, you'll hear them everywhere.
The Voters
"Gallup's explanation of support for Trump is intersectional leftism 101" [Carl Beijer]. "As Jeff Spross points out (and as I've insisted ad nauseum), 'the argument that economic distress underlies Trump's success was never that it's the only thing that underlies it.' The suggestion that leftists reduce all political questions to class is a tired anticommunist smear that has a long history in right-wing red-baiting rhetoric, and that no one who has ever actually bothered to talk to a Marxist actually believes. And effectively, insisting that leftists are overstating the role of economics when leftists merely insist that economics plays a role is a way of making the equally untenable argument that the economy doesn't play any role at all…. Ironically, the one explanation that Rothwell's analysis [for Gallup] excludes is the one that rules out economic anxiety as a cause of Trumpism. Race and class are both at work here, and the sooner liberals figure that out, the sooner they'll stop being liberals." No wonder Neera Tanden tried to get his guy fired.

"While we watch the debates and judge the candidates' style, we tend to miss the serious content. Like Romney's contempt for us, seen in his serial lies. That's a long tradition in America, going back to Reagan's first debate in the 1984 election. We not only ignored his signs of early Alzheimer's, but elected him" [Fabius Maximus].
Swing States
"The Senate is up for grabs again in November, just two years after Republicans took control of the chamber for the first time since 2007. Making the task tougher for the GOP: Republicans are defending 24 seats, compared with 10 for the Democrats. And most of the roughly dozen Senate seats considered the most competitive are currently held by Republicans—many in states won by President Barack Obama" [Wall Street Journal, "Senate Races to Watch in 2016"] . "That gives Democrats a better shot at winning the minimum five net seats they need to wrest from Republicans to win back control. If Democrats keep the White House, they only need to pick up four seats, since the vice president can break a 50-50 tie in the Senate." Ugh. I want gridlock.
Realignment
Lambert: This used to be "Squillionaires and Establishment Republicans for Clinton" but I think "realignment" is both more pointed and more correct.

"Democrats should recalibrate their primary message to appeal to aspirational voters across the middle of the political spectrum — independents, college-educated suburban moderates and a substantial slice of Republicans who can't abide Trump. " [CNN].

Clinton's drive to assimilate the Republican establishment is so powerful it's affecting down ballot races (complains the DNC):


DNC email shows HRC's bipartisanship schtick is hurting Democrats https://t.co/nm4Hsf5vIk great find by @CarlBeijer pic.twitter.com/rwbgVDvMer

— Ken Klippenstein (@kenklippenstein) August 12, 2016

"As Donald Trump struggles through a second week of self-inflicted stumbles, the Democratic nominee's campaign has started to push into Republican territory by courting some of the party's core supporters and expanding her campaign's operations into traditionally red states" [AP].

UPDATE "Donors for Bush, Kasich and Christie Are Turning to Clinton More Than to Trump" [New York Times].

UPDATE Inside Baseball on the 50 "professionals" who signed the recent ant-Trump foreign policy letter [Bloomberg]. I hate it when Trump's right, but these same "professionals," over the last 15 years, have lost two major wars, set the Mediterranean littoral on fire, created a refugee crisis that's destabilizing our largest military protectorate, and blown many thousands of far away brown people to pink mist (but that's not racist, no siree. We have credentials). Why would anybody listen to them, unless they want to get snookered?
Stats Watch
Retail Sales, July 2016: "Consumers spent their money on vehicles in July but not on much else as retail sales came in unchanged" [Econoday]. "Supermarket sales fell in the month as did building materials. Sporting goods were especially weak as were restaurant sales, the latter a discretionary category that speaks to the month's lack of non-vehicle punch. On the plus side once again are sales at nonstore retailers which, driven by ecommerce, jumped a sizable 1.3 percent for a second straight month and follows even larger gains in prior months." But: "Retail sales were unchanged according to US Census headline data. Our analysis paints a fairly ugly picture of retail sales – and the sales were significantly under expectations" [Econintersect]. "The differences between the headlines and Econintersect are due to different approaches to seasonal adjustment (see caveats at the end of this post)…. Using employment as a gauge to check growth, employment in retail has been growing – but the rate of growth is slowing." And: "Taken together, the July retail sales report indicate a weaker-than-expected handoff to Q3 consumer spending, leaving the pace of growth momentum in the second half of this year on a more downbeat note. However, the overall fundamental picture for the consumer remains bright, consistent with a solid rebound in subsequent months. But in any case, the report warrants the Fed to stick to their patient stance over the near-term as Committee members are likely to desire additional data on the resilience of the consumer later in the quarter" [TD Securities, Across the Curve].
Consumer Sentiment, August 2016: "Consumer sentiment is flat" [Econoday]. "The gain in expectations points to rising confidence in the jobs outlook but the decline in current conditions hints at a second month of slowing for consumer spending." Or: "Inches up" [Econintersect].
Produced Prices Index Final Demand, July 2016: "The burst higher for producer prices proved brief" (below consensus) [Econoday]. "Minus signs fill the July tables with a 0.3 percent decline for services a special concern. The decline, in part reflecting weakness in apparel, ends three months of prior gains and hints at easing demand at the base of the economy. And goods are also down, 0.4 percent lower for the first decline since February. Wholesale prices of food, pulled down by lower corn prices, fell in the month as did prices for energy and construction as well as both cars and light trucks. Rounding out the bad news is a 0.5 percent monthly decline in finished goods prices." And: "emains insignificantly in contraction. The intermediate processing continues to show a large deflation in the supply chain" [Econintersect].
Business Inventories, June 2016: "The mix pulls down the stock-to-sales ratio one notch to a lean 1.39. Leading a 0.5 percent rise in retail inventories are auto inventories" [Econoday].
Business Sales: "Econintersect's analysis of final business sales data (retail plus wholesale plus manufacturing) shows unadjusted sales decelerated compared to the previous month – and the rolling averages declined. Inventories shrunk relative to the previous month but inventory-to-sales ratios remain at recessionary levels" [Econintersect].
Retail: "Brick-and-mortar retailers are making slow progress in their attempt to win consumers who increasingly are shopping online. Macy's Inc. says it is closing 100 stores, shrinking its footprint by 14%, amid falling sales that have rendered some stores more valuable as real estate than as retail outlets" [Wall Street Journal].
Shipping: "Global container demand grew 2% year-over-year, but Maersk says the global container fleet grew 6% during the same period. Freight rates declined across all trades, by the most in North America and West Central Asia. Maersk says it still expects global demand for seaborne container transportation to grow just 1% to 3% this year" [WSJ]. Everybody's building big ships and boats….
Shipping: "It's August so, generally speaking, shipping markets are pretty dead right now. "Everybody's on bloody holiday," one beleagured broker (who isn't) told me this week" [Splash 247].
The Bezzle: "25 words and phrases you're using at work that your coworkers can't stand" [Business Insider]. Happily, "innovation" is one of them.
The Bezzle: " What's Wrong with the Fashion Industry? Part IV" [The Fashion Law]. Interviews with fashion luminaries:
Robin Schulié [, brand manager & buying director at Maria Luisa:] Nobody gives a sh*t about Dior right now. LVMH doesn't care that the clothes Raf Simons shows on the catwalk are uninteresting because the company will just continue making money with watered-down versions of old Galliano outfits and cocoon coats. It's the same with Chanel. When you really start looking at the clothes, not even your granny would want to wear it. Then you stick the Chanel label on and suddenly everyone loves it.

The industry is so f*cked up now. It's made up of people making clothes they don't like for people who won't buy them. It's all a vast illusion. As far as I'm concerned what we're in now isn't the 'fashion industry' – it's more like the 'illusion industry.'
Sounds like finance, no?
Political Risk: "Britain has taken over from Japan as the world's wildest bond market, raising new questions about the distortions being caused by central banks" [Wall Strreet Journal, "The U.K. Is the New Engine of Bond-Market Distortion"]. "The race into gilts partly anticipated and was accelerated by the Bank of England's resumption of bond purchases this week, part of a package of monetary easing designed to offset damage to the economy from June's Brexit vote." Across the Curve's headline is the more pointed: "Irrational Exuberance in Gilt market."
I'll just leave this here:
The best transcript you'll see today. https://t.co/cKsGehceSc pic.twitter.com/BIkKwLgpdR

— Lisa Fleisher (@lisafleisher) August 12, 2016
"[CONFUSED PAUSE]"? Or "[APPRECIATIVE, REVERENT SILENCE]"?
Today's Fear & Greed Index: 75 Extreme Greed (previous close: 78, Extreme Greed) [CNN]. One week ago: 85 (Extreme Greed). (0 is Extreme Fear; 100 is Extreme Greed). Last updated Aug 12 at 11:44am. Nobody wants to work any more….
Dear Old Blighty
"Labour's ruling body has won its challenge against a High Court decision allowing new party members to vote in the upcoming leadership election" [Independent]. "The Court of Appeal's ruling is a blow to Jeremy Corbyn's battle to remain the Labour leader as the majority of those joining the party are expected to support him over rival Owen Smith." So, Parlimentary Labor gets to throw out 100K Labour members retroactively. The DNC has nothing on these guys.
"The anger that commentators detect in the Corbyn movement, in my experience, is not a symptom of the fact that it has been infiltrated by bullies – but that its members feel as though the Labour coup is as much an attack on their right to participate in public discourse as it is on Corbyn" [Guardian]. Some day I've got to take that identitarian "bully" trope apart. It's an infantile view of power relations.
"The basis for the assertion of [PLP candidate Owen] Smith's greater electability, therefore, is not based on him possessing a better strategy for winning the next election but on his correspondence with a rigid image of being electable, an appearance and a set of gestures which are the (Barthes) 'condensation of an 'ineffable' social whole, [which] constitutes an anti-intellectual weapon and tends to spirit away 'politics' (that is to say a body of problems and solutions) to the advantage of a 'manner of being', a socio-moral status."'[Medium]. "Smith's appearance, his age, his fourth-rate Clinton, third-rate Blair, second-rate Cameron choppy hand gestures to emphasise a point, represent nothing more than a conformity with the socio-moral semblance of 'electability' which has nothing to do with the content of a serious election winning strategy." There's a lot of that going around…
Our Famously Free Press
"Gawker stands out as the Internet's loudest and most adversarial independent news outlet in an era when the power of publishing extends to everybody, with few limits. The feeling that writers were taking on the topics nobody else wanted to touch—stuff readers would never see in stuffier, more traditional outlets—was the source of Gawker's popularity and, ultimately, its undoing" [Los Angeles Times]. Thanks, Peter Thiel, for kicking down so hard.
Water
Flint Mayor Karen Weaver: "Everybody played a role in this disaster and need to be held accountable and responsible and get Flint citizens what we deserve. This is way too long. We should not be in year three and we cannot drink our water" [NPR].
Gaia
"Dogs really do seem to be especially skilled at picking up on what people are feeling; one study published earlier this year even suggests that dogs can recognize a person's emotions by looking at his or her facial expressions. And, really, why shouldn't they be able to do so? Humans and dogs have co-evolved over many thousands of years" [New York Magazine].
The 420
"The Next 14 States to Legalize Marijuana" [Wall Street 247]. "Historically, Maine has been among the states leading the campaign for marijuana reform." Dirigo!
Guillotine Watch
UPDATE "The Secrets of François Catroux, the Über-Rich's Favorite Interior Designer" [Vanity Fair]. "Given his career, it is surprising, really, that Catroux has not previously published a book." Oh. So Vanity Fair is puffing his book. Nice. Billings falling off, then?
UPDATE "What Began With Pepper Spray at UC Davis Ends With a Golden Parachute" [The Atlantic]. "Chancellor Linda Katehi, who wasted hundreds of thousands of dollars trying to minimize the incident, has been forced to resign. But the public will keep paying her lavishly." First thing we do, let's, er, fire all the administrators. More:
Katehi will continue to receive her salary of $424,360 plus retirement and health benefits, but she will not have to teach classes in her transition year, after which she plans to become a UC Davis engineering professor.
Social engineering?
Class Warfare
"Why do children become stunted?" [Harvard School of Public Heatlh]. I view education as a proxy for class, but to be fair, the study claims to control for wealth.
"The whole curious DeMint affair bespeaks the ongoing shift of power in Washington away from the people's business—and toward the ideological donor class. Heritage's new advocacy shop, Heritage Action, brings the organization the sort of power that Washington's predominant think tanks never previously considered theirs to wield: that of enforcing conservative ideological orthodoxy among lawmakers. Instead of handing them conservative policy research to inform decision-making, it's issuing scorecards that gauge lawmakers' ideological fealty to pet conservative causes—and ensuring that these scores get circulated far and wide among the powerful donors behind the conservative movement" [The Baffler]. If "the left" could ever agree on a common set of demands, it could do exactly the same thing. No?
News of the Wired
"It's Now OK to Take Your Dog Out to Dinner" [Bloomberg]. First kids. Now this.
"Speed up your social newsgathering with these Twitter search shortcuts" [First Draft News]. Handy!
"Hostess launches "Deep Fried Twinkies" as first frozen treat " [AP].
* * *
Readers, feel free to contact me with (a) links, and even better (b) sources I should curate regularly, and (c) to find out how to send me images of plants. Vegetables are fine! Fungi are deemed to be honorary plants! See the previous Water Cooler (with plant) here. And here's today's plant (nobody):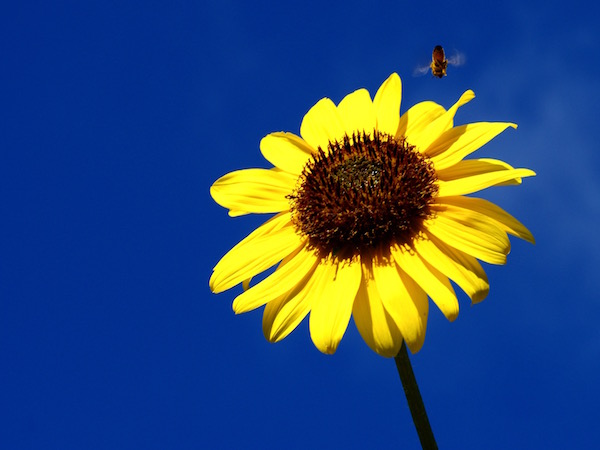 Spectacular!
* * *
Readers, if you enjoyed what you read today, please use the dropdown to choose your contribution, and then click the hat! Your tip will be welcome today, and indeed any day. Water Cooler will not exist without your continued help.