Dear patient readers,
Apologies for thin links today. My 88 year old mother went to the emergency room. Not all that serious, since despite falling on concrete (!!!), she at worst might have fractured some small bones in her foot. Given that she didn't complain of pain at the time of her fall, she may be more likely to have gotten a sprain or if we are really lucky, just a very bad bruise. However, getting through to her at the emergency room took a ton of effort and I still don't have a report back, since orthopedic injuries with no blood are the dead bottom of the ER priority list. I've also had to deal with calling my siblings, her sometimes caregiver, and her best friend in the area re the state of play and what to do next (she was due to travel to Maine next weekend for a family holiday, and that is now in flux). So please add news topics and interesting stories to make up for the shortfall.
India's famous crocodile-hunting female tiger, Machli, has died Quartz (JLS). We are posting a video of her in action as a bonus antidote in her honor.
Sea snails could save Great Barrier Reef from starfish BBC (furzy)
U.S. Swimmers' Disputed Robbery Claim Fuels Tension in Brazil New York Times. I have to confess this is the sort of story I normally ignore…but the swimmers were allegedly covering up for vandalism? This is now looking like a microcosm of sorts.
Brexit
Norway's PM softens stance on Britain joining EFTA Reuters
Annual inflation up to 0.2% in the euro area and the EU Eurostat
Exclusive: Monte dei Paschi CEO, former chairman under investigation – source Reuters
Refugee Crisis
The phrase that haunts Angela Merkel Politico

Far-Right Party Trades on Merkel's Refugee Policies in Her Home State New York Times
Mexico Michoacan: Police accused of executing 22 in ranch assault BBC (furzy)
Ukraine/Russia
Russia Builds Up Army Near Ukraine Border Wall Street Journal
Turkey
Turkey: Brussels, you've got a problem Politico

14 killed in attacks on police, military in Turkey; 220 hurt Associated Press
Syraqistan
U.S. Concedes $400 Million Payment to Iran Was Delayed as Prisoner 'Leverage' New York Times
Big Brother is Watching You Watch
Twitter Suspends 235,000 More Accounts Over Extremism New York Times (furzy)
Imperial Collapse Watch
America's Awesome Military Foreign Affairs. JLS: "Res ipsa loqitur. The title alone makes me want to blow chunks."

American Pravda: Did the US Plan a Nuclear First Strike Against Russia in the Early 1960s? Defend Democracy
2016
Liberal Hate for the Green Party Counterpunch (resilc).

Vote for the Lying Neoliberal Warmonger: It's Important Common Dreams (Mookie)

Hillary and the War Party Counterpunch (resilc)

Trump: I regret causing 'personal pain' The Hill (furzy)

Donald Trump Expresses Regret for Past Comments Wall Street Journal. My guess is Trump is experimenting in the wake of his tumbling poll numbers. He's got until Labor Day to find his footing. Latinos have told me making a more specific apology to them and more clearly limiting his criticism to illegal immigrants would make a difference, particularly with men.

Donald Trump is the least of the GOP's problems Corey Robin (Mookie)

Donald Trump is a bigger threat to the global economy than Brexit Telegraph. IMHO the Torygraph is greatly underestimating the impact of Brexit if it actually gets past the phony war stage.
Sanders: Aetna's Obamacare threat shows what Corporate Control Looks Like Juan Cole (resilc)
Nobel prize-winning economist Stiglitz tells us why 'neoliberalism is dead' Business Insider. Huh? The Clinton and Trump campaigns sure don't think so.
Gawker.com to End Operations Next Week Gawker :-(
Goldman seeks to force ex-employee in Fed leak case to arbitrate Reuters
CFTC charges Deutsche Bank with swap-reporting abuses Financial Times (JLS)
Wall Street is abandoning Wall Street because it's too expensive Business Insider
Rogue trader Nick Leeson dons teacher's cap Financial Times (JLS)
Class Warfare
Uber's $100m settlement with drivers rejected by judge BBC (furzy). Hooray! Judge Edward Chen echoes Jed Rakoff on the failure of bank miscreants to make admissions regarding misconduct, but this has potentially bigger implications. I haven't had time to read the ruling (here), so any reader input would be very much appreciated.

Middle-Income Jobs Finally Show Signs of a Rebound New York Times
Antidote du jour: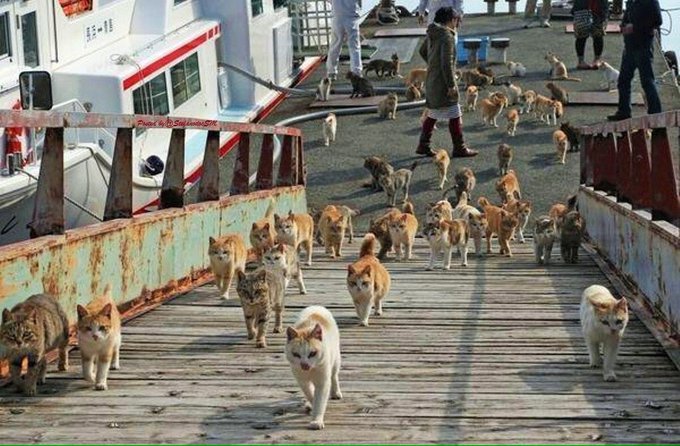 And a bonus video (JLS). Not for the squeamish!
See yesterday's Links and Antidote du Jour here.