Want to know if your relationship will work? Try the 'IKEA rage' test Express
Germans may soon be required to keep 10-day stockpile of food in case of attack Washington Post (furzy)
With Moderate Drinking Under Fire, Alcohol Companies Go on Offensive Wall Street Journal. Another demonstration of the shortsightedness of reaching conclusions about health impacts by looking at one disease only. The obsession with cholesterol levels similarly is the result of a fixation on heart disease, as opposed to all factor death rates.
Brexit
The Brexit Question That Nobody Asked Bloomberg

Merkel, Hollande, Renzi: Symbolism, but no substance Politico

Brexit: Article 50 must be triggered within months to avoid a 'neverendum', warns Iain Duncan Smith Independent
How can cities boost their night-time economies? Prospect (JLS)
China?
Why No One Trusts China's Markets Bloomberg (furzy)
Chileans protest against Pinochet-era private pension scheme BBC (resilc)
Blood in Honduras, Silence in the United States Boston Review (resilc)
Syraqistan
Saudis bomb Sanaa during "Million-Person march" Juan Cole (resilc)

One year on, Russia's war in Syria is hardly a 'quagmire' Christian Science Monitor (furzy)

A Close Call in Syria American Conservative
Big Brother is Watching You Watch
WiFi Signals Can ID Individuals by Body Shape Motherboard (resilc)

Commentary: Evidence points to another Snowden at the NSA Reuters (furzy)
Clinton E-mail Tar Baby
2016
Vacationing President Obama Dedicates 18th-Hole Birdie To Louisiana Flood Victims Babylon Bee (resilc)
Obamacare Options? In Many Parts of Country, Only One Insurer Will Remain New York Times. Li, who lives in New York City and has to buy Obamacare policies, objects strongly to the claim that New York is a bastion of competition.
Boone County therapist receives letter about opioid epidemic from President Obama WCHS. Lambert: "Pathetic".
Flint's Water Crisis and the 'Troublemaker' Scientist New York Times (Dr. Kevin)
New York Says 'Work Is Not Done' on GE's Hudson Cleanup Wall Street Journal. Astonishing how long this has gone on.
An Inside Look at Utah's Land Grab Legal Scheme — Pacific Standard (Chuck L)
How San Francisco's hippy explosion shaped the modern world Guardian (furzy)
Deutsche Bank's $10-Billion Scandal New Yorker
The Fed's Disastrous Facebook Page Launch American Banker (JLS)
Private Placement: European Companies Issue Debt Simply Because the ECB will Buy That Debt Michael Shedlock (EM)
To Crack Down on Securities Fraud, States Reward Whistle-Blowers Gretchen Morgenson, New York Times
Forget Fed rate calls — be ready for the return of inflation New York Times
Class Warfare
Bay Area transit system to subsidize Uber, Lyft rides Mercury News (resilc)

Auto-Parts Makers Unite to Make Self-Driving System Wall Street Journal

Ramen is displacing tobacco as most popular US prison currency, study finds Guardian
Hillary's Problem, Explained by Technology Nicholas Cohn. From last month, but still today's must read.
Antidote du jour. Via Lambert, this is Anne Webber's horse. And no, she is not a relative.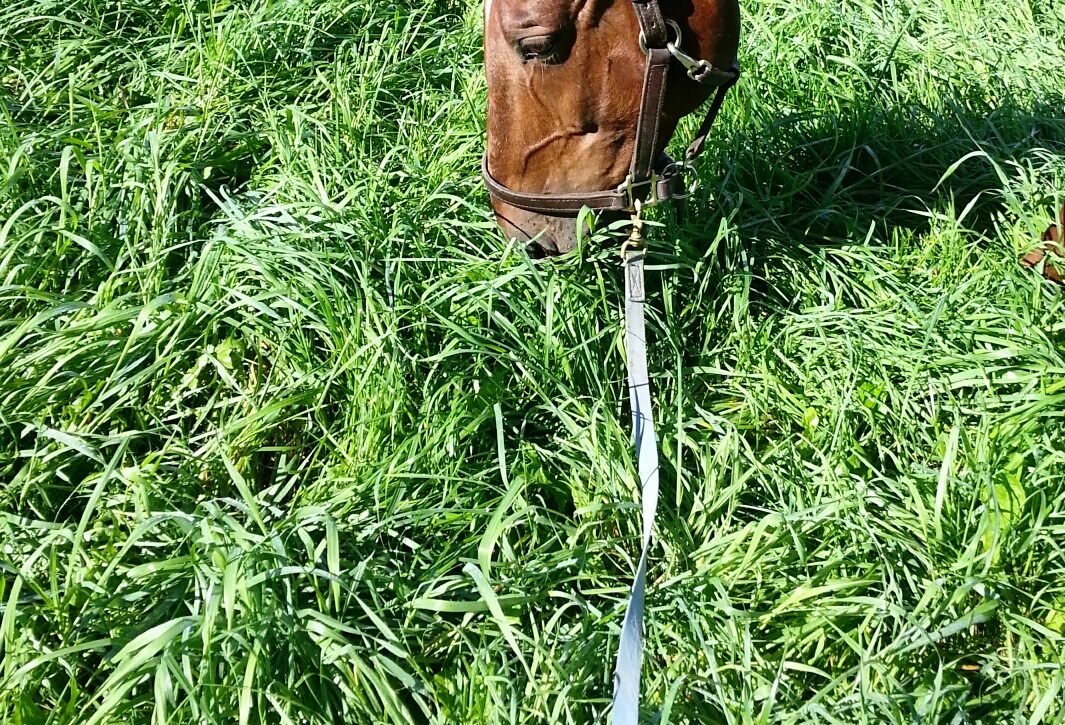 And a bonus video from our Richard Smith:
See yesterday's Links and Antidote du Jour here.