Wisconsin man's prosthetic leg found in beaver dam Twin Cities (Chuck L). Richard Smith is getting some tough competition in the anti-antidote category.
Marine Le Pen profite de la journée du chat pour communiquer Le Monde. Mon Dieu! Le Pen is using cats as part of her branding!
MADNESS ON THE MEKONG: HOW DAMS ARE KILLING THE LARGEST INLAND FISHERIES IN THE WORLD Ecologist (guurst) :-(
Scientists discover what's killing the bees and it's worse than you thought Quartz (Chuck L)
Backyard telescopes and amateur eyes see where "pro" astronomers can't ars technica (Chuck L)
Microsoft, Sony, and other companies still use illegal warranty-void-if-removed stickers ExtremeTech (martha r)
Hackers Are Using Fake Wi-Fi Hotspots and Apps at the Rio Olympics Daily Dot (Chuck L)
Delta: Power cut strands thousands of passengers BBC
Delta Meltdown Reflects Problems With Aging Technology Wall Street Journal
UK copyright extension on designed objects is "direct assault" on 3D printing ars technica (Chuck L)
Whistleblower on Medical Research Fraud: 'Positive Results Are Better for Your Career' Der Spiegel (Dr. Kevin). Important.
Old Blighty
Corbyn consolidates grip on Labour with high court and NEC successes Guardian

Jeremy Corbyn Launches Bold, Progressive Plan to Transform U.K. TruthDig (Sid S)

Jeremy Corbyn's allies plot to oust Labour's General Secretary after accusing party's ruling body of trying to rig leadership election Telegraph
China?
China Backlash Over U.S. Missile Shield Puts North Asia on Edge Bloomberg
Turkey
Erdoğan and Putin reignite the bromance Politico. You heard about it first at NC!

Turkey, Russia rapprochement not seen affecting Turkey's NATO role – Germany Reuters

Recep Tayyip Erdogan : « Western leaders prefered to leave Turkish people to themselves » Le Monde. Calls out the EU for toying with Turkey.
Syraqistan
Over 100 Palestinian Political Prisoners on Hunger Strike Defend Democracy

UK special forces pictured on the ground in Syria BBC (guurst)

The Shot Heard All Over the Country Counterpunch (Chuck L). Important.
Big Brother is Watching You Watch
Surveillance: Taking liberties? Financial Times

'Faceless Recognition System' Can Identify You Even When You Hide Your Face Motherboard (Dan K). IMHO although this is meant to be a warning, I see this as having a different effect. Face recognition technology is nowhere near as accurate as this article suggests. But reports like this prime potential jurors to regard it as gospel, which is how DNA testing has also mistakenly come to be viewed. And this article is also throwing people off the track that you can defeat face recognition tech through makeup.
Imperial Collapse Watch
The CIA-occupied Hollywood failed evolution

Bush Administration Official: Saudi Ties to 9/11 Hidden to Protect Iraq War Narrative 28Pages
2016
Bernie Sanders and the New Class Politics Jacobin (Sid S)

About A Third Of Bernie Sanders's Supporters Still Aren't Backing Hillary Clinton FiveThirtyEight (resilc). Finally! Someone (and of all people Nate Silvers) disputes the "90% of Sanders voters will vote for Hillary" trope. I had always assumed that figure had to be based on samples of registered Dems, when Sanders voters included many Independents and even some Republicans.

Heart of America John Laurits (martha r). Not very good title. A report from a Sanders delegate.

Sanders Supporters Stunned by Sudden Death of 38-Year Shawn Lucas Who Served the Lawsuit on the DNC and Wasserman Shultz Pam Martens and Russ Martens. Note this was NOT the attorney who filed the case but the process server.

The Green Party Has No Shame New Republic. Another example of the MSM attacks on the Greens. So the Dems own Sanders voters as a matter of right?

Are Hillary Clinton's Strong Poll Numbers Misleading? Nation (resilc). Mind you…from The Nation. One of my contacts who speaks regularly in Italy says he's never met a single person who voted for Berlusconi either, as in many supporters of tacky, crooked, transgressive candidates will lie about their preferences, even to pollsters.

Armed with junk science and old photos, critics question #HillarysHealth – The Washington Post. Lambert points out that Cernowich, who is the source for these stories does look like a whack job. However, the Post curiously ends with this bit:

But in a follow-up post, Cernovich speculated that Madison was not in fact a Secret Service agent, but a medical professional who must be around her at all times. In his comments on Twitter and at InfoWars, Shkreli speculated that Madison was holding "an Apokyn pen, used to treat Parkinson's," in a photo that revealed something in his right hand.

There's no denial or rebuttal from the Clinton side.

Kaine and the Illegal War on ISIS American Conservative (resilc)

Republican security experts rail against Trump in open letter BBC. Translation: neocons have a hissy fit. Singers include prominent members of the crew that brought you WMDs in Iraq. With enemies like this, who needs friends?

Russia, Syria and the US: Hillary's Foreign Policy Priority Counterpunch

The Neocon Project for a New Democratic Party TruthOut (resilc)

Donald Trump's economic plan recycles the failed policies of the past Economic Policy Institute

Trump Appeals to the Center — of the GOP Donor Class New York Magazine (resilc)

Trump v Clinton: Comparing their economic plans BBC

Donald Trump Remarks at Detroit Economic Club CSPAN (Kevin C)

Ally of Trump staffer Paul Manafort: The staff is 'suicidal,' he's mailing it in CNBC. Dan K: "Not necessarily a problem for Trump. Harwood on his soapbox."

Grassroots Democrats Are Making the TPP a Big Issue in Congressional Races Nation (resilc)
Black Injustice Tipping Point
U.N. expert warns racism, police threaten civil rights in U.S., slams biased justice system Salon (guurst)
How the Fed's QE Contributed to Inequality Institute for New Economic Thinking
20 Months, 90 Bankruptcies In North-American Oil & Gas OilPrice (resilc)
EFH bankruptcy fees approaching those of Enron FuelFix (margarita)
Class Warfare
In A New Bid To Push H-1B Program, Microsoft Manufactures Claim U.S. Students Can't Hack It In Tech Daily Caller (Chuck L). The Daily Caller is questionable on party politics, but this seems well sourced.

The Feds Don't Care If You Dropped Out of College. They Want Their Money Back Bloomberg
Antidote du jour (Robert M from @LatDesk):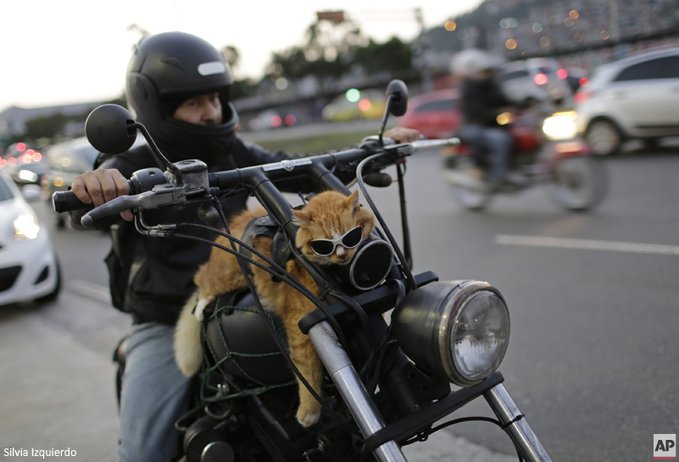 See yesterday's Links and Antidote du Jour here.