By Lambert Strether of Corrente.
Sorry to be five minutes late; I was interrupted just as I was gearing up to press the Submit button!
TPP/TTIP/TISA
"The latest line from proponents of the Trans-Pacific Partnership (TPP) implies that President Obama threatened long-standing national security relationships in his negotiating of the TPP… The proponents of the TPP would have us believe that President Obama told our trading partners that approval of the TPP was a slam dunk. That they could count on congressional approval in the same way that they could count on Congress to honor its military commitments in the region. That one doesn't sound very likely" [Truthout]. "There is an alternative hypothesis that makes far more sense. The Obama administration, along with other supporters of the TPP, doesn't feel it can sell the deal based on its merits as an economic pact. Therefore they are inventing a national security rationale for the TPP that does not exist. It's not a pretty story, but as they say in Washington: You throw it against the wall and see what sticks."
"TISA would lock in privatisation of public services. TISA contains mechanisms, such as 'ratchet'and 'standstill' clauses, that make it much harder to reverse privatisations and will allow greater market access for foreign companies" [Defend Democracy] (original report).
"The new TTIP? Meet TISA, the 'secret privatisation pact that poses a threat to democracy'" [Independent]. "TISA [is]a deal backed by some of the world's biggest corporations, such as Microsoft, Google, IBM, Walt Disney, Walmart, Citigroup and JP Morgan Chase. "A so-called 'ratchet' clause in the deal means that after a service – like trains or water or energy – is privatised, this is almost impossible to reverse even if it fails." In Britian, "never, ever" British Rail, Thatcher having privatized the railways. In America, "never, ever" single payer. Precipiated by the same Global Justice report linked to above. Good to see activists pivot so effectively!
2016
Corruption
"Bill Clinton aides used tax dollars to subsidize foundation, private email support" [Politico]. Grifters gotta grift:

Bill Clinton's staff used a decades-old federal government program, originally created to keep former presidents out of the poorhouse, to subsidize his family's foundation and an associated business, and to support his wife's private email server, a POLITICO investigation has found.

Taxpayer cash was used to buy IT equipment — including servers — housed at the Clinton Foundation, and also to supplement the pay and benefits of several aides now at the center of the email and cash-for-access scandals dogging Hillary Clinton's presidential campaign.

"Watchdog groups are poking holes into former President Bill Clinton's promise that his family's foundation will stop taking foreign and corporate cash if his wife wins the presidency" [The Hill]. "They say it would be relatively easy for foreign governments or individuals to funnel cash into the foundation during a Hillary Clinton presidency without the American public ever learning of the foreign contributions — despite the former president's promises outlined in an Aug. 22 open letter published on the Clinton Foundation's website." And let's not forget this little episode:

But the foundation failed to make good on a number of its pledges, including accepting, and not disclosing, $2.35 million from a family foundation linked to [Frank Giustra's] uranium company that had sensitive and lucrative business before Clinton's State Department.

Oddly, or not, The Hill failed to mention some details, including that the United States considers uranium a stragetic national asset, and that the "sensitive and lucrative business" was a sale by Guistra that Clinton needed to approve and which "gave the Russians control of one-fifth of all uranium production capacity in the United States." ZOMG!!!! The Russkis!!!!!! Hold me back!!!!!! Did you hear?! Bill Clinton has a life-size portrait of Vladimir Putin tattooed on his back!!!!!! Riding a horsie!!!!!!!!! Et cetera et cetera blah blah blah blah gag spew.
Policy
"Nothing revolutionary about Sanders' 'Our Revolution'" [DefendDemocracy]. "But according to the perspective laid out by Sanders in his live-streamed speech, this supposedly mighty river of struggle will deposit its waters into the cesspool of the Democratic Party and the Hillary Clinton campaign." I think the "mighty river" — I've been using the metaphor of the great deluge upstream from is gonna go where it's gonna go. That's why it's a flood, right? And if the mighty river is less powerful than the rotting Democrat party establishment, then we might as well all hang it up, right?

"Trump's visit has gained him nothing, and it has probably done considerable harm to his host. It stands out as one of the more bizarre and pointless foreign visits of a nominee for president, and that is in keeping with badly-run, poorly-organized campaign that doesn't know what it's doing" [The American Conservative]. On the other hand:

An average voter thinks this image is something that looks like what Presidents do. https://t.co/EJssuJIJlM

— Advance Guy Notes (@AdvanceGuyNotes) August 31, 2016

UPDATE And the day after (!): "Donald Trump on Wednesday squashed any speculation that he might soften his immigration position to reach new voters in the final stretch of the 2016 campaign, delivering a hawkish, hardline, and true-to-his-roots border platform and vowing that on Day One of his administration, the United States would launch a mammoth deportation program and begin construction of a wall" [Politico]. Meanwhile, liberal goodthinkers shove all the costs of immigration onto the working class because, ya know, they're all racists so they deserve it.

"Several major Latino surrogates for Donald Trump are reconsidering their support for him following the Republican nominee's hardline speech on immigration Wednesday night" [Politico].

UPDATE "Obamacare Premiums Set to Rise, Even for Savvy Shoppers" [Margot Sanger-Katz, New York Times]. I've had occasion to call attention to Sanger-Katz's neoliberal crapfest on health care before, and when I hear a chirpy little crotte like "savvy shoppers" applied to health care, I reach for my Browning (the poet, of course: "That's my last columnist, hanging on the wall…"). Oh, and those price hikes look like a November surprise, one week before election day.

Our Famously Free Press

"The Clinton Foundation and the Media: A Deep-Seated Conflict of Interest" [Truthout]. "The media industry, which many claim is out to get Clinton, is actually made up mostly of donors to the Clinton Foundation. These donors are also actively supporting Clinton's campaign with donations and even fundraising. Indeed, while Clinton's potential conflicts of interest at the State Department are thought-provoking, her financial ties to Big Media are a concern in their own right. These close ties are especially unsettling on the heels of a primary season in which the corporate media attacked Bernie Sanders constantly, and the Democratic National Committee (DNC) was caught manipulating the media on Clinton's behalf."
Swing States
"The candidates' schedules this week reflect just how integral Ohio is to their White House aspirations. Clinton addressed the American Legion on Wednesday in Cincinnati. On Thursday, Trump will be campaigning in Wilmington and Vice President Joe Biden will stump for Clinton in the Youngstown area. Clinton and her running mate, Virginia Sen. Tim Kaine, will both campaign in Cleveland on Labor Day" [RealClearPolitics]. "His campaign has been focused on areas of the state where there are possibilities to woo these white, working-class voters who might otherwise lean Democratic. Since accepting the nomination in Cleveland, Trump has visited the state four times, with events in Toledo, Columbus, Youngstown, and Akron. 'We are going into areas where we think Mr. Trump's message appeals to disaffected Democrats and independents,' says Bob Paduchik, Trump's Ohio manager who also ran George W. Bush's successful efforts in the state in 2000 and 2004. 'One of the reasons why Ohio has maintained such a competitive position for both candidates is because he has an appeal to disaffected Democrats and independents, unlike any candidate for statewide office in my recollection.'" Hmm. Ohio 2004….
The Voters
"Live Polls And Online Polls Tell Different Stories About The Election" [FiveThirtyEight]. "As of Tuesday morning, Clinton led Trump by 6 percentage points and had a 79 percent chance of winning, according to our polls-only forecast. But running our polls-only model using only live-interview surveys, Clinton leads Trump by 7 points and has an 86 percent chance of winning. Running it with only nonlive-interview polls, Clinton leads Trump by 5 points and has a 71 percent chance of winning." And: "As the cases of Utah and Kansas suggest, I'd put more faith in the live-interview polls than in other types of surveys, all else being equal. Indeed, our forecast models do just that. " Hmm. This looks like the Bradley Effect for Trump, to me.

"Donald Trump seems to be defying political gravity. Unlike Goldwater and McGovern, who left their conventions 20 or more points down in the polls and never recovered, Trump is within striking distance of Clinton, down about 7 points in the latest polls—and all this despite the tepid support and in some cases outright opposition of his party's leading figures. What is happening?" Spoiler: It's the economy, stupid [Slate]. "Here's what was special about [landslide years] 1964 and 1972: These were two of the three strongest years for the economy in the postwar era, with per-capita income growth in the 4 percent range, and the candidates running for re-election—Johnson and Nixon—won in landslides, as would be predicted. … But 2016 is not like 1964 or 1972. The economy is slowly recovering, no longer in recession, but it is certainly not booming as in those earlier years…. [The] numbers are OK but not stunning and do not foretell an electoral landslide, in either direction. Going by economic indicators, we're looking at a close election, perhaps slightly favoring the incumbent party's candidate, depending on how strongly one weights the most recent economic performance." The whole article is well worth a read.

"Voter information stolen in other states is public in Pennsylvania" [The Sentinel]. Heaven forfend we should go to the international standard for voting: Hand-marked paper ballots, hand-counted in public. Paper is very hard to hack. The downside is that can't gin up a war scare with it.

UPDATE "[W]hen we control for partisanship, what we see is that distrust for Clinton is hardly driven by whiteness. The two most remarkable trends are, first, her outsized trust among black Democrats, and second, her plurality distrust among Hispanic Democrats. More white Democrats trust her than distrust her; that latter number, meanwhile, is comparable or less than her distrust among Hispanic and "other" Democrats, and only varies from her substantial distrust among black Democrats by around 9%" [Carl Beijer].

UPDATE "[Urban Outfitters] is plastering messages like 'IDK Not Trump Tho' and 'Vote Trump 20NEVER' on t-shirts and coffee mugs, which the company created after a licensing deal with comedian Dave Ross, who came up with the slogan. "While being politically incorrect may not be in the best interest of retailers, it is working quite well for Urban Outfitters. The first run of 300 shirts were sold out in under 24 hours, prompting the store to order thousands more" [The Fashion Law].
War Drums
"Commentary: Who is hacking U.S. election databases and why are they so difficult to identify?" [Reuters]. "This summer has been rife with news of election-related hacking. Last month it was the Democratic National Committee; this week, voter election databases in Illinois and Arizona… The FBI has said that government-affiliated Russian hackers are responsible for both intrusions. Yet the hackers' motivation is unclear. We don't know whether the hackers were engaging in espionage, attempting to manipulate the election, or just harvesting low-hanging cyber-fruit for their own financial gain." Well, the FBI is totes apolitical, so that settles that. There are brave Russkis out there. Let's go kill them!

So much for keeping the military out of politics:

News: Two Four-Star Generals Back Clinton pic.twitter.com/46T7fXX2Bm

— Adam Parkhomenko (@AdamParkhomenko) September 1, 2016
Realignment
"The populist wave that swept Donald Trump to the top of the Republican ticket hasn't led to a revolution sweeping away party insiders" [Bloomberg]. Party establishment gets better at beating the base back into its cage.

"I'm a Republican [and a big Jebbie donor], and I'm with Hillary Clinton" [Miami Herald]. "And so my fellow Republicans, swallow hard, look into your heart — and your gut. Vote for Hillary Clinton and then every single Republican on the ticket.
Clinton Email Hairball
"We are also reminded that Clinton repeatedly vowed she'd surrendered every single government business-related email upon the State Department's request" [New York Post].

This was an extraordinary lie: She hoarded and attempted to destroy thousands of emails which, like the one The Post describes, involved government business — some of it highly sensitive and significant (such as the 30 emails related to the Benghazi massacre that the FBI recovered but the State Department has yet to disclose). Converting government records to one's own use and destroying them are serious crimes, even if no classified information is involved.

I rarely find myself agreeing with a National Review columnist writing in the New York Post, but "converting government records to one's own use and destroying them": Yes, exactly.
Stats Watch
Productivity and Costs, Q2 2016: "Compensation for the second quarter is now revised sharply higher, to an annualized 3.7 percent from an initial 1.5 percent which makes for a doubling in unit labor costs from their initial estimate, to 4.3 percent from 2.0 percent" [Econoday]. "Higher wages are a plus for the consumer and for consumer spending but wage gains without productivity gains are a negative for the economy and also point to lack of available slack in the workforce, a point that won't be missed by Federal Reserve policy who meet later this month to consider a rate hike. Productivity has declined for three quarters in a row in one of the worst streaks for this reading in the history of the U.S. economy, weakness that can ultimately be blamed on lack of investment in new equipment." So the solution for a capital strike should be to increase the industrial reserve army… And: "A simple summary of the headlines for this release is that the growth of productivity contracted while the labor costs grew (headline quarter-over-quarter analysis). The year-over-year analysis also shows productivity in negative territory, and negative productivity is a usual indicator of a recession" [Econintersect]. But: "I personally do not understand why anyone would look at the data in this series as the trends are changed from release to release."
Dallas Fed Manufacturing Survey, August 2016: "There's as many positives as negatives in the August manufacturing report from the Dallas Fed, which is a plus since negatives usually dominate this report" [Econoday]. "This along with the Kansas City Fed report have been depressed the past 2 years due to the drop in energy prices. But today's report, though no better than mixed, does show signs of improvement, in a reminder of last week's solid strength in the durable goods report."
Institute For Supply Management Manufacturing Index, August 2016: "[D]isappointingly flat month… Details are likewise soft" [Econoday].
Purchasing Managers' Manufacturing Index Manufacturing Index, August 2016: "This report in sum points to no better than flat conditions ahead for manufacturing" [Econoday].
Construction Spending, July 2016: Unchanged, but "oversized revisions have marred the construction spending report all year and put into question the reliability of its results" [Econoday]. And: "The backward revisions make this series wacky – but the rolling averages significantly declined. Private construction now has little growth while public construction is in contraction" [Econintersect].
Jobless Claims, week of August 27, 2016: "Jobless claims are steady at historically low levels in further confirmation of the strength of the U.S. labor market" [Econoday]. On the other hand: "The trend of the 4 week moving average is relatively flat indicating there is no employment or unemployment dynamic that is changing. The trend of year-over-year improvement of initial unemployment claims is moderating – and this trend historically indicates a weakening GDP" [Econintersect].
Challenger Job-Cut Report, August 2016: "Jobless claims are very low as have been layoff announcements, at only 32,188 in August and among the lowest readings of the recovery" [Econoday].
Bloomberg Consumer Comfort Index, week of August 28, 2016: Sharply down (but volatile) [Econoday].
Auto: "Forecast: U.S. Light Vehicles Sales Weaken in August" [Wards Auto]. And: "More evidence the wheels are coming off, not that there have been any doubts…." [Mosler Economics]. Grrr!
Personal Income and Outlays (Monday): "In line with expectations as real disposable income growth remains at or below 'stall speed', as per the charts. And the total growth of that measure of income since the 2008 peak remains very low. On the consumption side, the mini jump in auto sales provided the (small) boost for the month, though down year over year, and auto sales forecasts for August are all pointing to a resumption of weakness" [Mosler Economics].
Transport: "[A] transportation-as-a-service company built around self-driving cars not only needs cars that can drive themselves, but an entire infrastructure on the back-end that tells those cars exactly where to go in a way that maximizes what will undoubtedly be a massive capital investment in the cars themselves" [Stratechery]. "It's the routing piece that is the most importan… [G]etting the algorithms behind UberPool right is an incredibly complex problem. It's basically the traveling salesman problem on steroids, and the only real way to solve it is to slowly but surely work out heuristics that work in real world situations." I hope all those heuristics have good insurance.
Shipping: "Borrowed time comes to an end as Hanjin Shipping files for court receivership" [Splash247]. "Alphaliner states Hanjin's bankruptcy is the biggest ever in container shipping history. The company is the seventh largest liner in the world, with 98 vessels totalling 609,500 teu as well as 44 bulkers and tankers. It charters in 61 ships. Among tonnage providers scrambling today to find out what will happen to their contracts with the Korean line are Conti, Ciner, Danaos, Pacific International Lines, Rickmers and Seaspan….. Other high profile Korean shipping companies that have gone under in recent years – Pan Ocean and Korea Line – have been auctioned with Korean conglomerates always winning the auction. HMM picking over the Hanjin carcass is very much the likely outcome in the coming months."
Shipping: "Efforts by creditors to recover money from Hanjin Shipping are being thwarted by legal efforts in Seoul to protect the line's assets.Ships are staying out at sea rather than berth and risk being arrested over unpaid charter fees and other payments" [Lloyd's List]. Rough trade…
Shipping: "Despite calls for collaboration, truck shippers seen sticking to the same old script" [DC Velocity]. "In recent years, trucking executives have been preaching to shippers the virtues of a more collaborative relationship to help supply chains run more efficiently and to provide relief to their hard-pressed drivers. The attempts at friendly persuasion have often been accompanied by a not-so-subtle message: Those who co-operate will have capacity available to them at competitive prices during periods of tight supply, while those who don't may get left by the side of the road. The pleas and warnings have mostly fallen on deaf ears, however.
Hotels: "A combination of factors early in the year drove a 56% total-dollar-volume drop in California hotel transactions in the first half of 2016 compared to the same period a year earlier" [Hotel News]. "Northern California saw transactions fall 32%, transactions volume was virtually flat in Southern California during the first half with just a 1% increase." 56% seems like rather a lot. Did I just hear something pop?
UPDATE The Bezzle: "Hyperloop One lawsuit gets messier with 'fake pornographic' Twitter accounts" [Business Insider].
UPDATE The Bezzle: "A Silicon Valley Dream Collapses in Allegations of Fraud" [New York Times]. "Silicon Valley is always eager to celebrate its success stories, but the reality is that numerous tiny start-ups that few ever hear about form the tech industry's dysfunctional underbelly. … Mr. Choi's company, WrkRiot, began unraveling in a highly public fashion. Its former head of marketing revealed that the start-up had been mired in internal chaos and had sometimes paid employees in cashier's checks before delaying payment altogether. She also alleged that Mr. Choi had forged wire transfer documents to make it look as if compensation were on the way. … Penny Kim, the former head of marketing at WrkRiot who wrote about her experience at the company, including the forgery allegations, said, 'I'd heard stories about late paychecks or start-ups failing, but ?'" Anybody with an ounce of common sense?
The Bezzle: "Two pillars of Elon Musk's empire are facing financial crunches as the entrepreneur seeks to combine [Tesla and Solar City] through a controversial acquisition" [Wall Street Journal, "Elon Musk Faces Cash Squeeze at Tesla, SolarCity"]. "The filing also revealed that in recent weeks, 15 institutional investors passed on either acquiring SolarCity or injecting equity into it. The company is having difficulty tapping the public markets amid the proposed merger and is facing a liquidity squeeze." Karma in real time.
The Bezzle: "[Andreessen Horowitz], co-founded by web pioneer Marc Andreessen in 2009, is routinely mentioned among the pantheon of great startup investors along with the likes of Sequoia Capital—a status that has allowed it to command higher fees than some of its rivals." [Wall Street Journal, "Andreessen Horowitz's Returns Trail Venture-Capital Elite"]. "But an analysis of its performance, compared with funds from top firms and industry averages, shows that Andreessen Horowitz hasn't yet earned that reputation." Modfied karma.
Oops: "According to numerous eyewitness reports, a SpaceX Falcon 9 rocket just exploded during a test on a launch pad at Cape Canaveral. This rocket was set to launch on Saturday, Sept. 3 on a mission to deliver Facebook's first satellite to orbit" [TechCrunch]. "This rocket was scheduled to launch the Amos-6 communication satellite, which among other functions included the capabilities for Facebook to spot-beam broadband for Facebook's Internet.org initiative." More karma.
Honey for the Bears, [Mosler Economics]: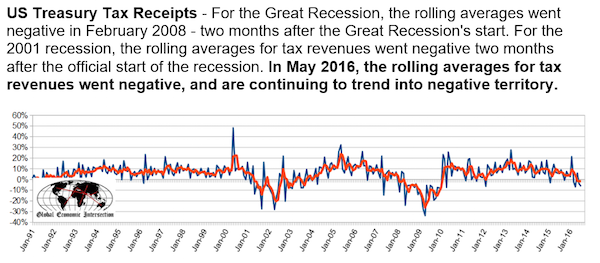 Political Risk: "[W]hat does Wall Street do that benefits society? Doctors and nurses make patients healthier. Firefighters and EMTs save lives. Telecommunications companies and smart phone manufacturers permit people to communicate with each other at a distance. Automobile executives and airline pilots help people close that distance. Teachers and professors help students learn. Wall Street bankers help—mostly just themselves" [Promarket]. Note the author: "A Distinguished Professor of Corporate and Business Law at Cornell Law School."
Today's Fear & Greed Index: 59 Greed (previous close: 62, Extreme Greed) [CNN]. One week ago: 65 (Extreme Greed). (0 is Extreme Fear; 100 is Extreme Greed). Last updated Sep 1 at 12:57pm.
Our Famously Free Press
UPDATE "The 18-24 crowd has used the internet as its primary source for news for several years. Now it is specifying "social media" as its main source of news, with that niche overtaking television for the first time" [Ad Week].
UPDATE So much for YouTube:
So covering war, politics, natural disasters or profanity are no longer monetize-able on YouTube. Whats next, blogs? pic.twitter.com/vEI4rVRetw

— Benjamin Dixon (@TheBpDShow) September 1, 2016
Gaia
"Now, researchers in Germany have sequenced the genome of the Y. pestis strain that they believe caused the Justinian Plague but hasn't been seen since, according to a new study published in the journal Molecular Biology and Evolution on Tuesday" [CNN]. What could go wrong?
Class Warfare
UPDATE "Amid growing anxiety about the disappearance of factory jobs, thousands of them are going unfilled across the U.S." [Wall Street Journal, "As Skill Requirements Increase, More Manufacturing Jobs Go Unfilled"]. If only there were some mechanism… Call it an "invisible hand"… That would fix this problem!
"[T]he U.K. Social Mobility Commission that found poorer job applicants may be discarded at a banking interview for simply wearing the wrong color of shoes" [MarketWatch]. Musical interlude!
"Wal-Mart Stores Inc. plans to cut thousands of back office positions around the country, a sign that the retailer's effort to make its cavernous stores more efficient is also changing the face of its workforce" [MarketWatch]. "The country's largest private employer is eliminating about 7,000 U.S. store accounting and invoicing positions over the next several months, jobs mostly held by long-term employees, often some of the highest paid hourly workers in stores. The retailer wants those employees working with shoppers, not in backrooms, say company executives. Centralizing or automating much of those tasks is more efficient, they say. The jobs are coveted as a rare desk job in retail. 'You are not running around the store on your feet all day,' and receive decent pay, says a Wal-Mart store accounting employee who earns about $13 an hour, or $27,000 a year." Looks like the professional classes are being eaten away at from below. Surprise!
UPDATE "Race to Nowhere" [Jacobin]. "What Tuskegee represented as an institution, and what Up From Slavery testified to as a program, was the idea that the problem of the South was not primarily a problem of who held political power, but rather one of determining how best to incorporate a despised caste into the social and economic fabric of the nation. In the place of political transformation Washington offered up race relations, with Tuskegee positioned to provide an army of "trained men and women to confront the militancy of an industrial proletariat." URL (as opposed to the title) offers up "Tuskegee Populism" as a meme. Hmm.
News of the Wired
Zuck gifts the Pope with a drone [NBC]. Probably why his rocket blew up.
"Companies across the U.S. say it is becoming increasingly difficult to find applicants who can communicate clearly, take initiative, problem-solve and get along with co-workers" [Employers Find 'Soft Skills' Like Critical Thinking in Short Supply].
"The Internet was built by public institutions — so why is it controlled by private corporations?" [Jacobin]. Because primitive accumulation.
* * *
Readers, feel free to contact me with (a) links, and even better (b) sources I should curate regularly, and (c) to find out how to send me images of plants. Vegetables are fine! Fungi are deemed to be honorary plants! See the previous Water Cooler (with plant) here. And here's today's plant (KS):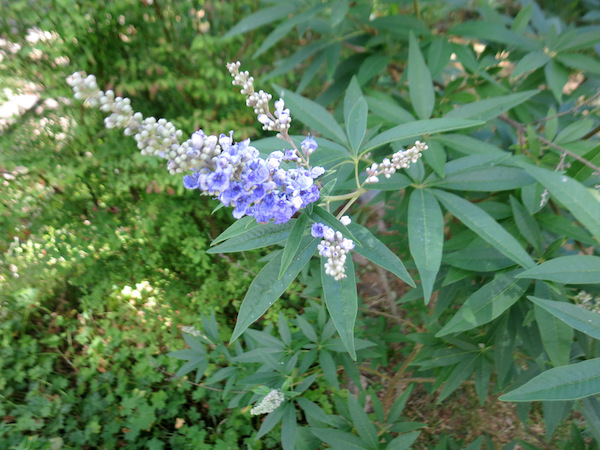 A Chaste Tree. I like the combination of motion and stillness. The wind plays a greater role in the life of plants than we think.
* * *
Readers, I know we're approaching Labor Day weekend, but if you can, please use the dropdown to choose your contribution, and then click the hat! Your tip will be welcome today, and indeed any day. Water Cooler will not exist without your continued help.