By Lambert Strether of Corrente.
Readers, I got too caught up in stats again. I'll add more 2016 stuff shortly. –lambert
TPP/TTIP/TISA
Bill Clinton: "The geopolitical reasons for [TPP], from America's point of view, are pretty clear. It's designed to make sure that the future of the Asia-Pacific region, economically, is not totally dominated by China" [CNBC]. "However, he stopped short [by about an inch, right?] of supporting the TPP. He added that his wife [who is running for President' has said provisions on currency manipulation must be enforced and measures put in place in the United States to address any labor market dislocations that result from trade deals." Oh. "Provisions enforced" sounds like executive authority, to me. And "measures put in place" sounds like a side deal. In other words, Bill Clinton just floated Hillary's trial balloon for passing TPP, if Obama can't get it done in the lame duck. Of course, if you parsed her words, you knew she wasn't lying, exactly….
"The full 40-page paper (PDF) [from the Global Development And Environment Institute at Tufts University] goes into the details [of projected economic gains from trade deals]. Along the way, it provides a highly critical analysis of the underlying econometric model used for almost all of the official studies of CETA, TPP and TTIP — the so-called "computable general equilibrium" (CGE) approach. In particular, the authors find that using the CGE model to analyze a potential trade deal effectively guarantees that there will be a positive outcome ("net welfare gains") because of its unrealistic assumptions" [TechDirt].
"Conservative lawmakers looking for a way to buck Donald Trump's populist message on trade may have gotten a little more cover with more than 30 conservative and libertarian groups sending a letter today to Congress expressing strong support for free trade" [Politico]. National Taxpayers Union, Club for Growth, FreedomWorks…
"France is set to arrive at the meeting with a proposal to suspend TTIP negotiations, our Pro Trade colleagues in Brussels report. But for the deal's supporters, there's hop'e: 'France will not win the day,' Alberto Mucci, Christian Oliver and Hans von der Burchard write. 'Britain [???], Italy, Spain, Poland, the Nordic countries and the Baltics will thwart any attempt to end the Transatlantic Trade and Investment Partnership in Bratislava'" [Politico].
2016
Corruption
UPDATE–

"Elizabeth Warren Tells Hillary Clinton Not To Hire Wall Street Donors" [International Business Times]. At the Center for American Progress:

"I know that personnel is policy," she told the group. "But let me be clear — when we talk about personnel, we don't mean advisors who just pay lip service to Hillary's bold agenda [irony, surely?], coupled with a sigh, a knowing glance, and a twiddling of thumbs until it's time for the next swing through the revolving door, serving government then going back to the very same industries they regulate. We don't mean Citigroup or Morgan Stanley or BlackRock getting to choose who runs the economy in this country so they can capture our government."

This, before November 8! They must be gritting their teeth in Brooklyn, as Warren underlines her status as a party baron once more.

"The Clinton Global Initiative wraps up its 12th and final annual meeting Wednesday amid intense scrutiny about the access its donors received while Hillary Clinton was the nation's top diplomat" [McClatchy]. So I guess they're closing out the fund? And the payouts will come over the course of a future Clinton administration….
Money
"In terms of booked TV and radio ad time from today through election day, Team Clinton is tracking at roughly 33 times the outlay of Team Trump" [Advertising Age]. "To put all this another way, of the $149,912,723 millon in booked TV and radio spending through election day for these three presidential candidates, $145,299,727 is being spent by the Clinton campaign combined with pro-Clinton PACs." Wowsers.

"Trump's ads last ran nearly a week ago in four battleground states: Florida, North Carolina, Ohio and Pennsylvania. Since then, the GOP presidential nominee has ceded the airwaves to Hillary Clinton — and is only poised to launch a limited, less-targeted ad campaign in the days before next week's debate" [Politico].

"Hillary Clinton is reserving $30 million in digital advertising as she seeks to connect with young voters" [Business Insider]. The quotes in this thing are pathetic, both Michelle Obama and Clinton's. Anybody who uses the trope "I get that" automatically doesn't.
Policy
UPDATE–

""I must tell you, I watched the shooting in particular in Tulsa and that man was hands up. That man went to the car, hands up, put his hand on the car," Mr Trump said at the New Spirit Revival church in Cleveland Heights" [BBC].

"Trump embraces 'stop-and-frisk' policing tactic that critics say unfairly targets minorities" [WaPo]. Originated by Bloomberg, featured speaking at the Democratic National Convention. It's bipartisan!

"'It just seems that there's a lack of spirit between the white and the black,' Trump said in a phone interview on Fox News. 'What's going on between police and others is getting worse'" [Bloomberg]. Spirit? What does that even mean?
The Voters
UPDATE–

"Clinton asks why she isn't beating Trump by 50 points" [WaPp]. Because she's a terrible candidate with too much stupid money and a bloated campaign apparatus who also proceeded to deliberately drive a large number of potential supporters away, while also sucking up to Henry Kissinger?

Operative K prepares to affix blame:

It's an amazing story — how sheer pettiness, the cool kids ganging up on the nerd, could elect a de facto fascist https://t.co/ZmGSAUQehI

— Paul Krugman (@paulkrugman) September 21, 2016

What the heck is a "de facto" facist? Krugman didn't used to be such a sloppy writer. Also, "cool kids" is a trope from the earlier days for blogging, back when Krugman was a force, and it refers to Washington insiders, especially in the press (here's an example from Atrios); it's a play on another trope from those days, that the Beltway is just like high school. The very last thing the Sanders supporters were or are is insiders. So, sloppy writing and intellectual dishonesty: OK for the winner of a fake Nobel, I suppose, though, to be fair, perhaps Operative K's just phoning it in at this point.

On Drum's bizarre screed against "millenials": "Writers like Drum think that instead of telling the truth (or what we think is the truth), we should try to anticipate how our audience will respond to various talking points, and then game out our response accordingly. If this means not telling the truth, so be it. This, as discourse gamers see it, is being "pragmatic" and "savvy"," [Carl Beijer]. "When you have this kind of condescending view of everyone else's intelligence, you're obviously going to then proceed to make all kinds of stupid mistakes when you're trying to manipulate their reactions. Here, the same hubris that inclines Drum to think of Millennials as dupes also keeps him from realizing that they might object to this. It reminds me of nothing so much as a pickup artist who thinks of a woman as a 'target' who can be 'gamed' – and who also thinks that she won't notice. Both approaches routinely fail, and for many of the same reasons." Ouch.

The best reporting on the heartland this season comes from Chris Arnade, who tweets:

1. Many Liberals don't want to give white racism socio economic context because it might make them complicit in it.

— Chris Arnade (@Chris_arnade) September 22, 2016

"Inside Hillary Clinton's Outrage Machine, Allies Push the Buttons" [New York Times]. Clinton's troll army.
Wells Fargo
Clinton's "open letter" to Wells Fargo (full text) [Business Insider]. I'm seeing a lot of lawyerly parsing, especially as compared to Warren. Perhaps Clinton wishes to appear Presidential. But that's rather the point, isn't it? Clinton: "There is simply no place for this kind of outrageous behavior in America." There most certainly is such a place: It's called the "C-suite." Sorry I missed this, but it was such a nothingburger it didn't show up in my Twitter feed at all.

"In Cook County, Illinois, between 2004 and 2007, Wells Fargo originated more than 61,000 mortgage loans, more than 25,000 of which were made to minorities, or some 41 percent. Of the 61,000 total loans, at least 10,000 were high-cost loans, of which more than 6,500—or 65 percent—were made to minorities. (Cook County includes Chicago.) Wells Fargo's record was even worse at the national level, according to a judge in a case involving the company, who noted that it gave three times more subprime loans to African-Americans than "similarly situated white borrowers" from 2004 to 2008″ [In These Times]. And a Supreme Court case on Chicago is coming up this term.
Stats Watch
Leading Indicators, August 2016: "Weakness in the factory workweek and the ISM new orders index pulled down the index of leading economic indicators which fell" [Econoday]. "Six of 10 components are in the negative column in the August report with the rate spread, reflecting Federal Reserve accommodation, once again the leading positive. This report has been up and down and all year, pointing on net to slow growth for the economy."
Kansas City Fed Manufacturing Index, September 2016: "[S]econd positive reading this year and the best reading since December 2014" [Econoday]. "New orders are sharply higher….. Production and shipments are especially strong this month… Employment, however, is still contracting." A respite for the oil patch?
Jobless Claims, week of September 17 2016: "Initial claims fell 8,000 to 252,000 in the September 17 week, a very important week as it is also the sample week for the monthly employment report" [Econoday]. "No special factors." But: "The trend of the 4 week moving average is now marginally trending down. On the other hand, the trend of year-over-year improvement of initial unemployment claims is moderating – and this trend historically indicates a weakening GDP" [Econintersect].
Chicago Fed National Activity Index, August 2016: "August was a soft month for the bulk of the economy, a monthly dip that is now confirmed by the national activity index" [Econoday]. But and: "As the improvement in the 3 month moving average is so small – it is best to believe that the rate of economic growth remains soft and unchanged from last month. It should be noted that all four segments used to build this index declined this month which is very unusual" [Econintersect]. Caveat: "This index is a rear view mirror of the economy."
Bloomberg Consumer Comfort Index, week of September 18, 2016: "Consumer confidence readings have been respectable but flat with the consumer comfort index now heading south" [Econoday]. "Soft readings for consumer confidence hint at softness in the labor market, a suggestion however that jobless claims data, which are moving lower, are not confirming."
FHFA House Price Index, July 2016: "Home prices have been soft but they may have begun to firm back in July" [Econoday]. "All nine census divisions posted monthly gains."
Existing Home Sales, August 2016: ["Prices are soft and resales aren't coming into the market. Existing home sales fell" Econoday]. "Saving the August report are condos … Supply is very thin and is holding down sales." And: "There seems no end to the slow existing home growth as inventory levels are at levels not seen in Augusts in decades and decades" [Econintersect]. And: "Two of the key reasons inventory is low: 1) A large number of single family home and condos were converted to rental units…. 2) Baby boomers are aging in place" [Calculated Risk]. " As always, it is important to remember that new home sales are more important for jobs and the economy than existing home sales. Since existing sales are existing stock, the only direct contribution to GDP is the broker's commission."
The Banks: "Jim Angleton of Aegis FinServ said that consumers who bank at small regional and community banks have a better chance of avoiding predatory practices, especially at banks with assets under $1.5 billion" [247 Wall Street]. "And the larger banks? Angleton said: 'The bigger ones, to a certain point are very gamy.'" Gamy….
Shipping: "Danish shipping and oil giant A.P. Moeller-Maersk A/S said Thursday it will split its operations into two separate divisions focused on transport and energy as it battles one of the worst ever shipping down-cycles and a historic oil-price rout" [Wall Street Journal, "Maersk to Split Into Two Separate Divisions"]. "[B]iggest shake-up in the group's 100-year plus history….'It's very clear that Maersk wants to grow,' said Lars Jensen, chief executive of Copenhagen-based SeaIntelligence Consulting. 'Instead of the units fighting each other for capital, the split-up will allow the separate businesses to focus on acquisitions. I expect Maersk Line to be more predatory over the next couple of years.'"
Shipping: "Maersk Line back on the acquisition trail as organic growth slows" [Lloyds List]. "The world does not need a lot of new containerships, what it needs is consolidation, says Maersk Group chief."
Shipping: "Chinese container port volume growth spurs recovery speculation" [Journal of Commerce]. "China's main ports booked strong year-over-year growth in container throughput in August, fueling speculation of a possible trade recovery for the second half of the year in the world's second-largest economy. The country's top eight ports handled a combined 13.65 million 20-foot-equivalent units in August, a rise of 7 percent on the same month in 2015. The growth follows a healthy 4 percent year-over-year rise in volumes handled in July and takes year-to-date growth to just over 2.4 percent after a poor first half of 2016. The throughput numbers come in the wake of better-than-expected August trade data that indicate a potential pick-up in domestic demand. August imports rose for the first time in nearly two years in value terms, while exports fell by just 2.8 percent, as demand for shipments to the United States, Europe, and Japan showed signs of improvement."
Shipping: "South Korea's Hanjin Shipping Co. has been offered a combined $100 million from its main creditor and largest shareholder to help get its stalled global supply chain moving, as the government gave further indication it has no plans to bail out the beleaguered firm" [Wall Street Journal, "Hanjin Shipping Shares Soar After Funding Offers"]. "'This credit line is just for moving cargo again. We're not resuming our full financial assistance to the company,' [State-run Korea Development Bank] said in a statement. … Separately, Korean Air Lines Co. , which holds a third of Hanjin, approved a 60 billion won lending plan at a board meeting late Wednesday, saying it would secure the funds using Hanjin's accounts receivable as collateral."
Shipping: "Starting tomorrow, the Port of Oakland will accept empty ocean containers owned by Korean carrier Hanjin Shipping Co. Ltd., whose Aug. 31 bankruptcy filing has created a mess out of maritime supply chains worldwide" [DC Velocity]. "The announcement means chassis that were used to haul the boxes can now be freed up to transport new loads, the port said. It also means cargo owners and intermodal truckers won't have to find storage space for the empty boxes once they're emptied, the port said." And we can always put homeless people in the containers, a la Snow Crash….
Supply Chain: "UPS Inc. said today it will build a 3-D printing factory in a company facility in Singapore, a move that will add printers to UPS' Asian markets for the first time" [DC Velocity]. "[UPS] says customers can improve supply chain efficiency by printing three-dimensional parts near their ultimate destination instead of shipping them from a central [distribution center], and even by moving some of their inventory out of the warehouse entirely and storing it as a digital file."
Shipping: "FedEx's results show the company is continuing to gain from the e-commerce surge; average daily volume at its Ground unit, which handles most of the packages from online sales, expanded 10% in the three months ending Aug. 31. Despite the optimism, FedEx is adding fewer seasonal workers this year—50,000, down 5,000 from a year ago—which may be because it expects overall economic growth to be smaller than earlier projections" [Wall Street Journal].
Labor: "Indiana manufacturers, facing a shortage of 1 million workers, go back to the drawing board" [MarketWatch]. "Subaru is one of a handful of companies that have teamed up with Vincennes to create a program that mixes classes and work…. Similar programs are popping up around the country, in what is an American twist on Germany's much-vaunted apprenticeship program. Vincennes runs similar maintenance-focused programs built around Toyota'"
It can take years to fully train a new maintenance worker, says [Brad] Rhorer, Subaru's assistant senior manager of human resources. That's worrying, given that every minute of unplanned down time on the production line costs the company $10,000.
Somehow the MBA's seem to have missed details like that. This program actually sounds hopeful and sane (or moreso, at least).
The Bezzle: "Banks, governments and fintech evangelists all hail a 'cashless future' as both inevitable and good. But this isn't a frictionless utopia; it means that banks mediate our lives to an ever-greater extent" [Defend Democracy]. "'Cashless society' is a euphemism for the "ask-your-banks-for-permission-to-pay society". Rather than an exchange occurring directly between the hotel and me, it takes the form of a "have your people talk to my people" affair. Various intermediaries message one another to arrange an exchange between our respective banks. That may be a convenient option, but in a cashless society it would no longer be an option at all. You'd have no choice but to conform to the intermediaries' automated bureaucracy, giving them a lot of power, and a lot of data about the microtexture of your economic life."
The Bezzle: "A team of DIY enthusiasts calling themselves Four Thieves Vinegar have published plans that will allow anyone to build a device to self-inject epinephrine on the cheap" [MIT Technology Review]. " Four Thieves Vinegar [is] a collective that was founded to create tools for DIY medicine."
The Bezzle: "The fraudulent sale of binary options is now the biggest scam in the UK, according to the National Fraud Intelligence Bureau's deputy director and financial crime specialist, DCI Andy Fyfe. An average of two reports are made to police each day and the average investor loses £20,000" [Bureau of Investigative Journalism].
The Fed: "Opinion: The Fed's Janet Yellen has missed her best chance to raise interest rates" [MarketWatch]. "I believe Yellen & Co. sincerely want to reach that goal (although I'm guessing some of you might disagree). But the real world keeps getting in the way. Whether it's a bad jobs report, fears about slowing growth in China, Brexit or just a nasty stock market correction, the FOMC has found one reason after another not to pull the trigger." Oh, come on: "I'd love to go out with you, but I'm washing my hair that night. No, that's when I change the shock absorbers on my car."
Today's Fear & Greed Index: 57 Greed (previous close: 53, Neutral) [CNN]. One week ago: 41 (Fear). (0 is Extreme Fear; 100 is Extreme Greed). Last updated Sep 22 at 11:58am. Big swing to greed!
Black Injustice Tipping Point
"Calm urged in Charlotte, North Carolina after 16 officers hurt in protests" [Reuters].
"State of emergency declared in Charlotte as new protests erupt; at least 14 people injured, 1 seriously" [Los Angeles Times].
Some of you may remember Tressie MC's report on the Trump rally. Apparently, Charlotte is her home town:
We *manage*. When the black Charlotte no longer thinks that's possible it's notable https://t.co/Rj2cI9UuX4

— Tressie Mc (@tressiemcphd) September 21, 2016
UPDATE "Charlotte's Violent Night" [Charlotte Magazine]. " Does anyone really need to spell out what we all know, that the majority of people who have thrived in Boomtown Charlotte are moneyed and white, and the majority who have suffered in the other Charlotte are poor and black? "The whole damn system is guilty as hell," a portion of the crowd of 300 or so, nearly all black, chanted in the dark on Old Concord Road on Tuesday night, and they weren't wrong."
"St. Louis officer accused of planting gun on man that he shot after chase" [New York Daily News].
Gaia
"Bayer and Syngenta criticised for secrecy after unpublished research obtained under freedom of information law linked high doses of their products to damage to the health of bee colonies" [Guardian].
Guillotine Watch
"Sacramento Mayor Kevin Johnson Hit in Face with Pie at Event, Assaults Protester in 'Bloody' Scene" [East Bay Express]. The term of art is entartiste.
" Acela Fight Splits Hedge-Fund Connecticut and Old-Money Enclaves " [Bloomberg].
Class Warfare
"Economic inequality is getting worse for black Americans: The wage gap is greater than it was in 1979" [Salon]. Thanks, Obama!
News of the Wired
"Yahoo is expected to confirm a massive data breach, impacting hundreds of millions of users" [Recode]. I so, so do not want to move to Gmail. "One account, all of Google" is precisely what I do not want.
"How Video Games Are Influencing War Propaganda in Syria" [The Intercept].
"Based on an important FOIA disclosure, the book's headline revelation was that the CIA was very likely responsible for the widespread introduction of "conspiracy theory" as a term of political abuse, having orchestrated that development as a deliberate means of influencing public opinion" [Alternet]. The meta! It b-u-r-r-r-n-n-n-n-n-s-s-s!
* * *
Readers, feel free to contact me with (a) links, and even better (b) sources I should curate regularly, and (c) to find out how to send me images of plants. Vegetables are fine! Fungi are deemed to be honorary plants! See the previous Water Cooler (with plant) here. And here's today's plant (CF):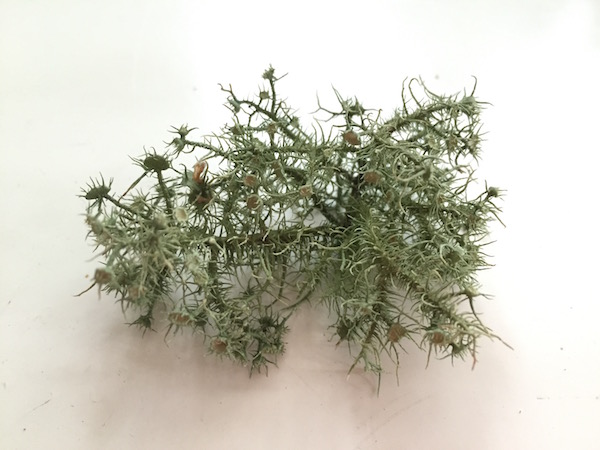 Moss in Falmouth, Massachusetts.
Readers, I am behind in answering contact form mail. I will catch up soon, beginning now!
Readers, if you can, please use the dropdown to choose your contribution, and then click the hat! Your tip will be welcome today, and indeed any day. Water Cooler will not exist without your continued help.