Why It's Unlikely Anyone Will Go to Jail Over Wells Fargo's Massive Fraud Scheme New York Magazine (Re Silc).
Next Test for Wells Fargo: Its Reputation WSJ. Hilarity ensues….
Deutsche Bank nearing settlement with U.S. authorities on mortgages: sources Reuters
Unsealed papers in VW scandal reveal panic among engineers FT
U.S. wholesale inventories flat, boost to third-quarter growth seen modest Reuters
QVC lays off 100 from its West Chester area operation Delco Times. Hmm.
Hanjin Shipping gets U.S. court order, cash to unload ships Reuters
Hanjin's Stranded Ships Contain One Absurdist Filmmaker WSJ. The A-Hed lives!
'Do you have an AK-47 and can you swim' BBC
CAPTURED: Systemic Bias at the U.S. Copyright Office (PDF) Public Knowledge
Pour one out for another fruitful FOIA case for surveillance documents Charlie Savage
Hidden Horrors on the Pot Farms of California Cosmopolitan
Syraqistan
Fight Al-Nusra, no strikes on rebels, Aleppo relief: Kerry & Lavrov agree new Syria ceasefire plan RT. Obama makes deal with history's greatest monster, Vladimir Putin. Whatever.
Dear Old Blighty
Senior Labour MPs ready to go back to Corbyn FT. BWA-HA-HA-HA-HA!!!!!
Austria's election woes worsen as postal voting envelopes come unglued WaPo
Facebook deletes Norwegian PM's post as 'napalm girl' row escalates Guardian
Black Injustice Tipping Point
DuPont mayor cancels Seahawks rally over possible player demonstration at CenturyLink Seattle Times
Urban Shield police training in East Bay draws protesters San Francisco Chronicle
War Drums
Hillary Clinton's National Security Advisers Are a "Who's Who" of the Warfare State The Intercept

Nearly 500 more US Troops sent to Iraq for Mosul Attack in advance of Election Day Informed Comment. What could go wrong?
2016
Clinton: Half of Trump supporters are in the 'basket of deplorables' Politico. Wowsers. This is Clinton's version of Obama's "bitter"/"cling to," down to the fundraiser context.

NBC News chief Andy Lack praises Matt Lauer's presidential forum performance NBC

Justice Dept. Granted Immunity to Specialist Who Deleted Hillary Clinton's Emails NYT. A second grant of immunity.

Democrats wonder and worry: Why isn't Clinton far ahead of Trump? WaPo

Bipartisanship Doesn't Work, Despite What Hillary's New Ad Says New York Magazine

Bill Clinton, After a Year of Restraint, Unleashes an Impassioned Self-Defense NYT. The Big Dog woofs.

Why Clinton's Iraq Apology Still Isn't Enough Scott Beauchamp, The Atlantic. "When the question of Clinton's culpability in Iraq came up again on Wednesday night, she emphasized the importance of learning 'from our mistakes … so that it never happens again.' She never actually said what she learned."

Chelsea Clinton Says She'll Stay With Family's Foundation if Her Mother Is Elected Good Morning America. Touching solicitude.

Trump: Clinton could shoot somebody and not be arrested CNN
New York Times and the New McCarthyism Consortium News
Murder Rates Rose in a Quarter of the Nation's 100 Largest Cities NYTR
Imperial Collapse Watch
Class Warfare
Apple's Newest Product Isn't a Phone or Watch, It's a Lifestyle Motherboard. Really? Can I have my MagSafe connector back, then? Because my lifestyle includes tripping over power cords.
What Happens in the Brain When We Misremember Scientific American. Wait, what?
U.S. experiences 5th warmest summer on record NOAA
If Google Were a Book The American Conservative
Lunch with the FT: Edward Snowden, the world's most famous whistleblower FT
Antidote du jour: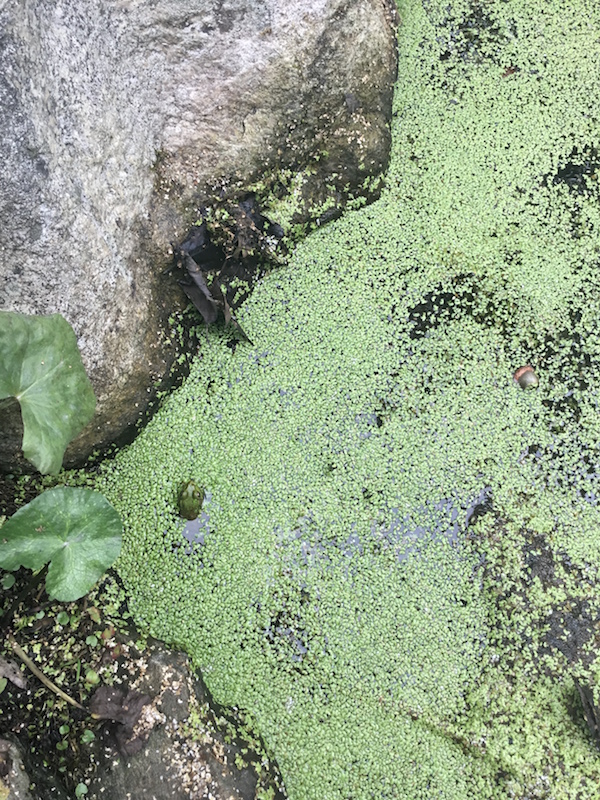 From the Coastal Maine Botanical Gardens, Boothbay, Maine