Blindfolded Clinton Invites Debate Coaches To Attack Her With Talking Points From All Sides Onion (David L)
Britain's best embalmer: 'I can rattle through eight people a day' Guardian (J-LS)
From Bicycles To Washing Machines: Sweden To Give Tax Breaks For Repairs Slashdot (furzy)
The 'Alice in Wonderland' mechanics of the rejection of (climate) science: simulating coherence by conspiracism SpringerLink (Chuck L)
How climate science deniers can accept so many 'impossible things' all at once Guardian (Chuck L). A layperson-friendly recap of the preceding article.
Deep-sea volcano a hotspot for mysterious life Associated Press (Jon M)
Incentive malus : Poor scientific methods may be hereditary Economist (Dan K). We linked to a Slashdot recap yesterday.
Some cities are taking another look at LED lighting after AMA warning Washington Post (J-LS). Notice how they are worried only about humans? I hear birds start tuning up in Manhattan hours before sunrise, usually 3:30 AM. They are clearly getting messed up by the lights.
There's too much drug blood on America's hands to lecture Duterte South China Morning Post (J-LS)
Brexit
Anyone Believe This? : Three-Quarters of UK's CEOs Consider Moving Due to Brexit Michael Shedlock (EM)

5 takeaways from Britain's Labour election Politico. Notice the one on a second referendum.
Brussels must fight and beat McDonald's in the battle for tax justice Guardian
Barroso était déjà en contact étroit avec Goldman Sachs durant son mandat L'express
The French (primary) revolution Politico
Syraqistan
Imperial Collapse Watch
"HOW THE BORG SPENDS 36 HOURS IN TEXAS" by Michael Brenner Ph. D. Sic Semper Tyrannis (resilc)

Syria as Metaphor Foreign Policy in Focus. Resilc flags this quote:

Ordinarily, all this roiling discontent could be contained by a well-functioning economy or by a set of foreign enemies to focus American enmity. But the election of a much-disliked president next year – take your pick – may well prove to be a tipping point. It doesn't take much to turn a well-armed population into a mob.

And that, of course, is the ultimate nightmare for Turkey and Iran and Saudi Arabia and the United States – when Syria ceases to be a gloomy metaphor for what is happening outside its borders and becomes instead a grim reality.
Big Brother is Watching You Watch
How Hacked Cameras Are Helping Launch The Biggest Attacks The Internet Has Ever Seen Forbes (Lulu)

Why the Silencing of KrebsOnSecurity Opens a Troubling Chapter For the Internet Slashdot (furzy)

Malware Evades Detection with Novel Technique Threatpost (furzy)
2016
Scare stories will not stop populist insurrections Wolfgang Munchau, Financial Times (Alan T). The big object lesson is the Brexit vote. Notice this conclusion:
This leads us to a third lesson: do not insult or provoke the voters. After the Brexit referendum, the losing side kept on pointing out that pro-Brexit supporters were older and on average less educated. Hillary Clinton's infamous depiction of half of Mr Trump's supporters as deplorable fits the same category. The more you insult the other side, the more you end up driving undecideds into their camp.
BARACK OBAMA AND DORIS KEARNS GOODWIN: THE ULTIMATE EXIT INTERVIEW Vanity Fair. J-LS: "Vintage Obama: monumental self-regard, coupled with an almost clueless lack of self-awareness. He clearly believes his presidency has been a stunning success."
What Will Michelle Obama Do After the White House? Vanity Fair. J-LS: "VF doubles down on the legacy craziness– not only do we have to endure the long wet kiss of the DKG "interview" w/ Barack, but have to suffer this tripe as well, served up by "Senior Hollywood writer" Julie Miller."
Amid scrutiny, California to track all police use of force Seattle Times (Chuck L)
Black Injustice Tipping Point
Why Oil Prices Will Rise More And Sooner Than Most Believe OilPrice
What If The Oil Rebound Never Happens? OilPrice
Treasury Market's Biggest Buyers Are Selling as Never Before Bloomberg
How many Wells Fargo employees were fired for NOT committing fraud? BoingBoing (resilc). Let's hope this question comes up at the House Financial Services Committee hearings this week.
Guillotine Watch
10 obscene displays of wealth that shock average Americans MarketWatch (J-LS)
Class Warfare
How the Financing of Colleges May Lead to Disaster! New York Review of Books (Michael M. Thomas, Dr Brian)

Millions in U.S. Are Climbing Out of Poverty, New Data Show New York Times

Self-driving trucks threaten one of America's top blue-collar jobs Los Angeles Times (resilc)
Antidote du jour (yahoo7):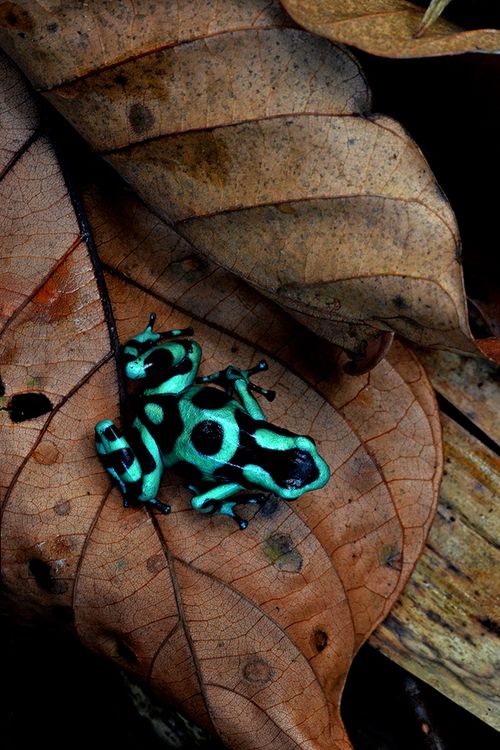 See yesterday's Links and Antidote du Jour here.