This is Naked Capitalism fundraising week. 798 donors have already invested in our efforts to combat corruption and predatory conduct, particularly in the financial realm. Please join us and participate via our donation page, which shows how to give via check, credit card, debit card, or PayPal. Read about why we're doing this fundraiser, what we've accomplished in the last year, and our fourth target, burnout prevention.
Knowingly taking placebo pills eases pain, study finds Science Daily. Readers?
Central Bank Tools Are Losing Their Edge WSJ
UBS spending $1 billion on IT overhaul Reuters (RS). Let us know how that works out.
How Apple Scaled Back Its Titanic Plan to Take on Detroit Bloomberg. Maybe putting the Apple Watch team in charge of the Apple Car wasn't such a good idea… Kidding!
The Dying Business of Picking Stocks WSJ
Why Isn't the U.S. Better at Predicting Extreme Weather? NYT (DK). No mention of why we might need to, more than in the past…
Navigating the energy transition landscape: summary findings from a dynamic systems view Beyond this Brief Anomaly (PU).
North Dakota Judge Throws Out Charges Against Journalist Amy Goodman Bill Moyers. "[B]ut a documentary-maker who was also arrested for committing journalism faces a potential 45 years in prison."
Brexit
Searching for the True Britain Der Speigel

'Brexit' May Hurt Britain Where It Thrives: Science and Research NYT
Syraqistan
US Troops 'In Harm's Way' as Battle for Mosul Begins Military.com. Wait, what? Boots on the ground?

The battle for Mosul has barely begun, but the civilian toll is already being tallied McClatchy. Wait, what? I thought only Russian bombs caused civilian casualties?
Saudi Bank Stress Builds as Kingdom's Cash Injection Falls Short Bloomberg
Saudi Arabia poised to launch first international bond sale FT
China?
China pours $10.7 billion into overseas real estate in first half South China Morning Post. Summary of Chinese capital outflows.

China's Real 'House of Cards': TV Series Unveils Graft Excess Bloomberg

Yawn: China's Space Program Is Making Advances Look Routine WSJ
Europe and Russia prepare for historic landing on Mars Nature
Big Brother Is Watching You Watch
Asylum of WikiLeaks' Assange not in question PC World

The Barrett Brown Review of Arts and Letters and Prison The Intercept (JH).
Health Care
Pharmacy for seniors settles case over kickbacks scam McClatchy. Oh, great. Corrupt formularies.

MACRA Final Rule: CMS Strikes A Balance; Will Docs Hang On? Health Affairs.

[K]ey Members of Congress have already weighed in applauding the Rule. Here's a tip: when Members applaud a regulation like this so quickly, two things are going on: 1) they are taking a solid helping of credit for changes the agency has made; and 2) they are putting affected stakeholders on notice that they have an uphill battle in securing new changes soon. Read: this is as good as it's going to get.
War Drums
And so it begins:

Israel Knows That Putin Is the Middle East's New Sheriff NYT

Vladimir Putin Holds Kitten In Attempt to Seem Human Kevin Drum, Mother Jones. Attaboy, Kevin! Paste 'im one for me!
2016
Companies used Clinton fundraisers to lobby State Department USA Today. "While it is widely known that some companies and foreign governments gave money to the [Clinton family] foundations, perhaps in an effort to gain favor, one of the key parts of the puzzle hasn't been reported: At least a dozen of those same companies lobbied the State Department, using lobbyists who doubled as major Clinton campaign fundraisers." How convenient.

State Department official 'pressured' FBI to declassify Clinton email: FBI documents Reuters. Oddly, or not, the phrase "quid pro quo" does not appear in the headline, although it does appear in the body.

Oh, boy. Quid pro quo allegation between State and FBI over classification. That is messy. pic.twitter.com/Kf5FcSFQjb

— Matt Zapotosky (@mattzap) October 17, 2016

As WikiLeaks Access to Internet is Severed, New Clinton Email Bombshell Emerges Wall Street on Parade. Terrible headline. Bottom line: "According to Federal Election law, once an exploratory candidate spends more than $5,000 for campaign purposes, that individual is considered a functioning candidate for office under the law and is required to promptly file a Statement of Candidacy and Statement of Organization and begin filing regular donor and expense reports." From the Podesta emails, a layperson might think the Clinton operation — and Robbie Mook, in particular — didn't break this law; they smashed it to smithereens, and then ground the smithereens to powder.

WikiLeaks Emails Show Clinton Aides Cowering In Fear Of Seeming To Care About The Poor Deadspin

'Don't share or tell anyone I did this': Politico reporter criticized for email to Clinton campaign chair Business Insider. Glenn Thrush: "Because I have become a hack i will send u the whole section that pertains to u." Ouch.

You Can't Scream Holocaust or Fascist Without Consequences Ian Welsh. The obvious going unsaid.

Perhaps Trump is a good opportunity to rethink presidential democracy Carl Beijer. Must-read.

Donald Trump Says He Might Meet With Putin Before Inauguration NYT

Rejecting Trump, Wall Street Republican donors scatter largesse Reuters

Donald Trump and Republican party at war in Ohio FT

Trump's overt sexism obscures a more dangerous bias Anne-Marie Slaughter, FT

Women Who Hate Trump, but Aren't With Her The Atlantic

In Town for Pramila Jayapal, Bernie Sanders Booed at Mentions of Hillary The Stranger
Class Warfare
Send more blondes LRB. "The US was determined first to ensure that the [Belgian Congo's] Shinkolobwe mine in particular wouldn't be able to supply Germany with uranium, and then to take control of its whole production."
Indians Pitcher First Athlete to Be Benched for Drone Injury Vice (Re Silc).
You Can't Always Make Yourself Happy New York Magazine
F*ck You Startup World Medium (Re Silc). Excellent use of anaphora!
Antidote du jour: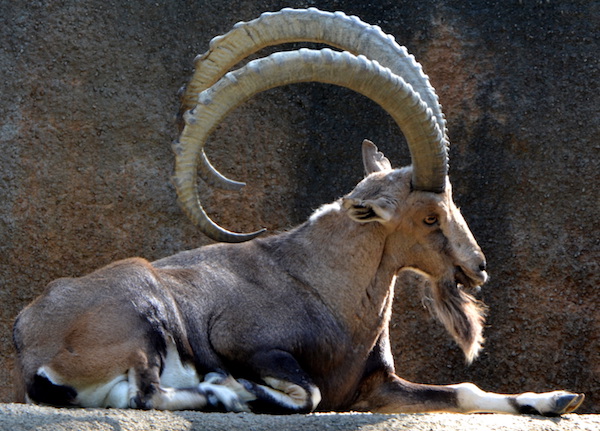 See yesterday's Links and Antidote du Jour here.