Fishing Cats Cradle bioGraphic (guurst). Give the horrid swipe-friendly layout time to load; it's a good read.
Video: A Pack Of Wild Pigs Is Wreaking Havoc In Riverside LAist. Hedgies in the Southland?
Doubts About the Promised Bounty of Genetically Modified Crops NYT. Oh, I don't know. The "bounty" to Monsanto seems to be working out fine, just fine.
Drugmakers Turn Cheap Generics Into Expensive Pills WSJ
The Feds Raided the Scammers Behind Those Fake IRS Robocalls. It's Not Enough. Slate
Global reflation: still weak and patchy Gavyn Davies, FT
While Services Sector Booms, Productivity Gains Remain Elusive WSJ
Private-Jet Forecast Cut by 600 Planes as Slow Growth Zaps Sales Bloomberg
Odd Lots: What Mathematical Models of Herding Cows Can Teach Us About Markets Bloomberg
The power of prediction markets Nature
Syraqistan
Protests erupt in Morocco after fishmonger crushed to death Reuters
China?
China banks in stand-off with regulators on loan loss provisions FT

As concerns grow over falling yuan, China's rich eye property abroad – report Reuters

China as Factory to World Mulls the Unthinkable: Price Hikes Bloomberg
The Irrational Downfall of Park Geun-hye Ask a Korean. And we think our political class has troubles.
Brexit
The UK has no choice on 'hard' or 'soft' Brexit Al Jazeera (J-LS).

France sets up team in Brexit push to lure business from London FT

Brexit and neoliberalism mainly macro
When The World Leaders Thought Passports Were Not A Necessity Swarajya
Big Brother Is Watching You Watch
German magazine "konkret" interviews me about about Tor, spies and the cult of crypto Yasha Levine, Surveillance Valley. Comes highly recommended.

Inaudible Soundwaves Expose a Spooky New Pathway for Hackers Fortune (DK).

The Inevitability of Being Hacked The Atlantic
First self-driving cars will be unmarked so that other drivers don't try to bully them Guardian
2016
Hillary Clinton faces intense animosity as she approaches White House Toronto Star. Canadian reporter ventures out beyond the Acela corridor. Yglesias tweets his hot take:

People are passionate about email server management. https://t.co/RL0qxm3IQi

— EMAILS! (@mattyglesias) October 31, 2016

Peak smugness, am I right or am I right?

Official: FBI obtains warrant to search newly found emails AP

The FBI is sitting on 'explosive' information regarding Donald Trump and Russia, top Democrat asserts Independent. So now Comey is a Russian agent of influence? What a wonderfully clarifying election this has been!

James Comey, Hillary Clinton, and the Email Investigation: A Guide for the Perplexed LawFare (MsExPat). Must-read (agree or not).

The Story About Judicial Dysfunction Behind the Comey Whiplash emptywheel

Don't blame Comey for this mess CNN (DK).

FBI in Internal Feud Over Hillary Clinton Probe WSJ. More on the staff insurrection, which Yves called.

Hillary Clinton emails: What we know, and what we don't USA Today. Good wrap-up.

So far, sexting, groping is 2016's 'October Surprise' AP. October surprises past.

Trump, Clinton reveal strategy and style _ with schedules McClatchy

The Consequences of a Trump Shock Simon Johnson, Project Syndicate

Money increasing stakes between Teachout, Faso Record Online

Millions in political donations fueled by matching bonuses at Boston law firm Open Secrets

Professor who's correctly called every presidential election since 1984 predicts Trump will win Yahoo News. Allen J. Lichtman.

Once the hope candidate, Obama in his final days faces a hopeless electorate WaPo. Mission accomplished!

Green Party VP Nominee Ajamu Baraka: We Must Disrupt Our Relationship to Democratic Party The Root
How to Make Conservatism Great Again Washington Monthly. Heartfelt advice, I'm sure, but wouldn't it be better to put a stake in conservative ideology's heart forever, and open up space on the left? After all, when Obama took office (assuming good faith) rehabilitating the Republicans was part of his game plan. How'd that work out?
How the government lost its case against the Oregon occupiers WaPo. I think the creature Hive Mind is buzzing futilely around and about alt-right, which is primarily a media creation (of course, as "creative class" symbol manipulators, that would focus their attention). But alt-right isn't taking up arms and seizing territory under novel legal theories, like the Bundy types. And now these guys have what I'm sure they think are two victories: They just won this case, and the Feds backed down at the Bundy Ranch. They also have a martyr in Robert "LaVoy" Finicum. So it will be interesting to see what their next move is.
Class Warfare
The Real Living Wage? $17.28 An Hour – At Least OurFuture

The Last Chapter Problem Baseline Scenario
Exclusive: Abortion by prescription now rivals surgery for U.S. women Reuters
No Kegs, No Liquor: College Crackdown Targets Drinking and Sexual Assault NYT. If the number one priority of the university nomenklatura had in fact been the prevention of sexual assault, they wouldn't have been running courses on microaggression. They'd have been cracking down on today's drinking culture, the venues where that culture is enacted (often fraternities), and they'd be empowering women with self-defense courses (which would give them a life-long skill). But that would have involved cracking down on powerful on-campus actors (fraternity alumni and legacies, ka-ching), powerful off-campus local actors (liquor stores and bars, ka-ching), might have led to difficulties with admissions numbers (ka-ching, ka-ching, ka-ching) since by now students expect to "party" — not a verb when I was a mere sprat — and, most importantly of all, would have prevented the formation of Deans of Microaggression, Departments of Microaggression, and an entire academic circuit devoted to microaggression studies, including journals, conferences, and books. I mean, (cishet) guys, if she's not drunk and/or she's ready, willing, and able to kick you in the nuts, then the whole "No means 'no'" semantic foofraw gets a whole lot simpler, does it not? So if the headline indicates a trend, I'm happy, not least because this approach promises to reduce sexual assault.
Standing Rock Water-Protectors Waterboarded While the Cleveland Indians Romped Counterpunch (WS).
The Myth Behind the First Cleveland Indian: Louis Sockalexis Daily Beast. Sockalexis was from Indian Island, in the Penobscot Nation near Old Town, Maine. There really ought to be a way to honor Sockalexis without tarting up the Cleveland Indians logo. Maybe if it were less cartoonish? Heck, why not just ask the Penoscots?
Antidote du jour (via):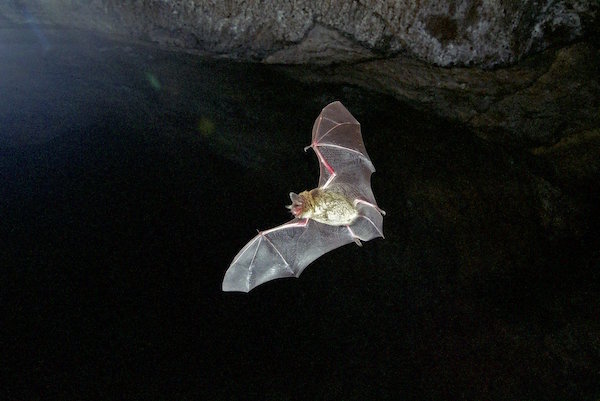 See yesterday's Links and Antidote du Jour here.