By Lambert Strether of Corrente.
Readers, I know this Water Cooler is abbreviated, and I'd like to add some UPDATEs, but I have to go on to process an immense number of comments (which have greatly increased since the election). Talk amongst yourselves! –lambert
Politics
2016 Post Mortem
First woman campaign manager to win a Presidential campaign:
Trump Transition
Erica Garner is one of the best accounts on Twitter:

I'm sorry but my skin crawls when I hear the word unsafe these days. Yall didn't care when Ferguson was talking bout feeling unsafe.

— officialERICA GARNER (@es_snipes) November 15, 2016
The Voters
"Donald Trump Isn't Going to Be President" [Jamelle Bouie, Slate (May 4, 2016)].

" How America decided, at the last moment, to elect Donald Trump" [WaPo].
Inside Baseball
"Top US intelligence official: I submitted my resignation" [CNN]. James Clapper, a horrible human being. Such a shame.
Stats Watch
Jobless Claims, week of November 12, 2016: "a very sharp drop for initial jobless claims" [Econoday]. A drop from "historic lows." But: "The general trend of the 4 week rolling average is a slowing rate of improvement year-over-year which historically suggests a slowing economy" [Econintersect].
Philadelphia Fed Business Outlook Survey, November 2016: "The Philly Fed continues to pick up signs of strength in the long dormant factory sector. The November headline looks tame at plus 7.6 but most of the details are very strong" [Econoday]. "Today's report adds to a mix of indications, including the details of yesterday's industrial production report, that the factory sector appears to be accelerating into the 2016 close." And: "There was significant strength in this survey from new orders – and now even unfilled orders. This was a positive report." [Econintersect].
Consumer Price Index, October 2016: "Energy spiked in October and housing costs continue to show lift, but otherwise there are few signs of building pressure in the consumer price report" [Econoday]. "Average hourly earnings did jump in the October employment but the inflationary red flag seems isolated after this report. The CPI will not be turning up any heat for a rate hike at the December FOMC." Au contraire: "Core inflation actually moderated year-over-year, but those nasty energy prices caused the spike in the headline CPI, This is the highest rate of inflation seen in over one year. Inflation is in the ballpark for a Federal Reserve rate hike" [Econintersect]. And: " Key Measures Show Inflation close to 2% in October" [Calculated Risk].
Bloomberg Consumer Comfort Index, week of November 13, 2016: "The first indication of Donald Trump's victory on consumer confidence is positive" [Econoday]. "Strength in consumer confidence is tied to optimism for the labor market."
E-Commerce Retail Sales, Q3 2016: [Econoday].
Housing Starts, October 2016: "In data that will lift estimates for fourth-quarter GDP, housing starts surged 25.5 percent in October to a 1.323 million annualized rate. This is the best rate of the cycle, since August 2007 with the monthly percentage gain the strongest since 1982" [Econoday]. "There's plenty of strength in this report but it's centered in the near-term, less so in the coming months."
VERSION 2.0 Shipping (yesterday): "The U.S. Postal Service today reported a 15.8-percent increase in its shipping and packages business in its 2016 fiscal year that ended Sept. 30, continuing a secular trend of strong package growth in the face of declines in USPS' core first-class mail business" [DC Velocity]. Readers, I did this in a rush, and forgot my cardinal rule to focus on stuff. Alert reader tractor parts set me straight on the money part, writing:
Dear DC Velocity Staff

OK, how about looking at more than the surface.

How much of that increase in strong package growth can be accounted for by the "secret" deal between Bezos' Amazon and the USPS?

How much of the revenue increase of 15.8% can be attributed to the virtual claw-back from small business users who no longer get a discounted rate for doing the USPS work? Those small business owners used to get discounted rates for filling out labels on-line and having everything prepackaged and labeled for the USPS. Now we are unpaid labor for the USPS.

This discount for small businesses and individuals, perhaps only coincidentally, was discontinued right after the deal with Amazon was struck.

And while your staff is at it, you should look into how much bottom line operating costs, including staff and vehicle costs, had to be increased because of the Amazon deal.

And uncover exactly what that deal was!

We know it enhanced Amazon, the corporation. My wife was at a major department store this weekend (Macy's) and they told her that they were closing 125 stores because they could not compete with Amazon.

How many other companies, small mom and pop operations all the way up to the Macy's, are being put out of business because Amazon is not playing on a level playing field!?

I will be looking forward to your follow-up article!
And in a followup comment:
What I saw when all this happened was that the common citizen taxpayer was taking over some of the labor for the USPS and not being compensated for it. Simultaneously, we were also enabling Amazon to get an edge on any of their competition.

From my selfish point of view, besides losing almost $6,000.00 per year, my labor cost remained the same to ship those same packages, and I was in essence subsidizing, although indirectly, Amazon to take a share of my business.
The Bezzle: "JP Morgan to Pay $264 Million Gets FCPA Non Prosecution Agreement Even Though it Did Not Voluntarily Disclose" [FCPA Blog]. "JPMorgan Securities (Asia Pacific), a Hong Kong-based subsidiary of multinational bank JPMorgan Chase & Co. (JPMC), will pay $72 million penalty for its role in a scheme to corruptly gain advantages in winning banking deals by awarding prestigious jobs to relatives and friends of Chinese government officials."
The Fed: "Yellen commented that the market developments since the Presidential election suggested that markets were expecting an expansionary fiscal package" [Economic Calendar]. "Such a package could have inflationary consequences and the Fed would have to respond to developments, although she also emphasised that there was a high degree of uncertainty surrounding the situation."
Today's Fear & Greed Index: 64 Greed (previous close: 60, Greed) [CNN]. One week ago: 44 (Fear). (0 is Extreme Fear; 100 is Extreme Greed). Last updated Nov 17 at 1:42pm. Mr. Market starting to bang his spoon on the table?
Our Famously Free Press
"Mute Account vs. Mute Word/Hashtag – Ineffectual Muting @Twitter" [Another Word For It].
"Twitter has angered the alt-right movement after suspending 7 accounts" [Daily Dot]. 7 being an appreciable number, for alt-right.
Crapification Watch
Readers are encouraged to send in examples.
"United Will Not Allow Lowest-Fare Passengers To Use Overhead Bins" [HuffPo]. I say make them stand!
Guillotine Watch
"The Next Mercedes-Maybach Is a $323,000 Convertible It comes with a 621-horsepower V12 engine—and Swarovski crystals embedded in the headlights" [Bloomberg].
Class Warfare
"We must rethink globalization, or Trumpism will prevail" [Thomas Piketty, Guardian]. "Let it be said at once: Trump's victory is primarily due to the explosion in economic and geographic inequality in the United States over several decades and the inability of successive governments to deal with this. "
Both the Clinton and the Obama administrations frequently went along with the market liberalization launched under Reagan and both Bush presidencies. At times they even outdid them: the financial and commercial deregulation carried out under Clinton is an example. What sealed the deal, though, was the suspicion that the Democrats were too close to Wall Street – and the inability of the Democratic media elite to learn the lessons from the Sanders vote.
"Inability"? Will Upton Sinclair please pick up the red courtesy phone?
"Asset forfeiture in Illinois: What it is, where it happens, and reforms the state needs" [Illinois Policy].
News of the Wired
"A $5 mini computer and this free program can take over your computer" [Daily Dot]. "PoisonTap is a freely available program that runs on a Raspberry Pi Zero. Once loaded onto the credit card-sized computer, an unscrupulous hacker only needs to plug it into your computer's USB slot to access all of your unencrypted Web traffic, from the sites you visit to the cookies your browser uses to log into your accounts."
* * *
Readers, feel free to contact me with (a) links, and even better (b) sources I should curate regularly, and (c) to find out how to send me images of plants. Vegetables are fine! Fungi are deemed to be honorary plants! See the previous Water Cooler (with plant) here. And here's today's plant (B1whois):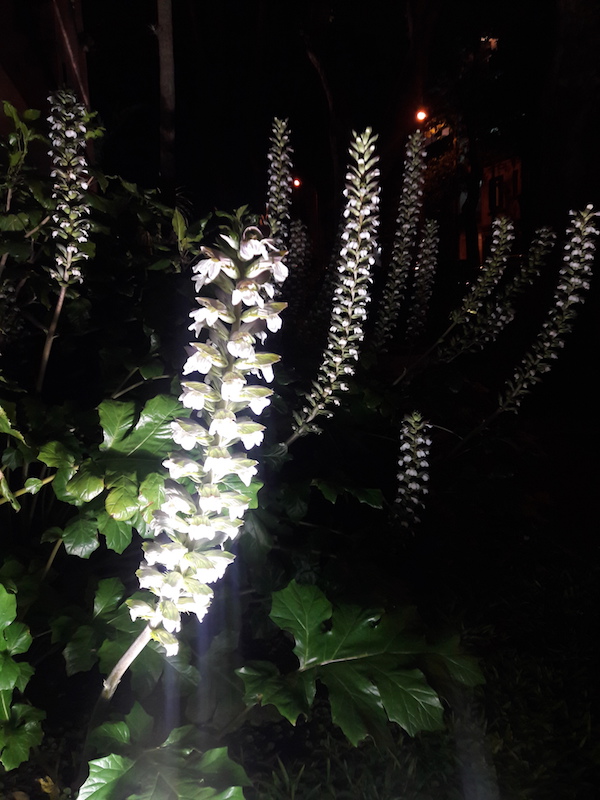 B1whois writes: "Springtime in Montevidep, Uruguay. But I don't remember the name of this common plant…"
Readers, Water Cooler is a standalone entity, not supported by the very successful Naked Capitalism fundraiser just past. Now, I understand you may feel tapped out, but when and if you are able, please use the dropdown to choose your contribution, and then click the hat! Your tip will be welcome today, and indeed any day. Water Cooler will not exist without your continued help.