When seabirds smell plastic in the ocean, they think it's time to eat Los Angeles Times
U.S. banks' post-election rally may be just an appetizer Reuters
Indian Banks Receive $30 Billion in Deposits as ATMs Run Dry Bloomberg
Former Autonomy CFO charged with wire fraud and conspiracy FT
That Big Berkshire Hathaway Railroad Deal Bloomberg
DAPL Ignores 2nd Army Corps Request to Stop Construction for 30 Days Indian Country
Brexit
Syraqistan
Nusra On The Run – Trump Induces First Major Policy Change On Syria Moon of Alabama

U.S. Base in Afghanistan Hit by Taliban Suicide Bomber WSJ

Iraqi army says advances in Mosul, despite suicide bombers Reuters. Wait, what? Mosul hasn't fallen yet?
Colombia, FARC Rebel Group Announce New Peace Accord WSJ
Huge Anti-Park Rally Adds Pressure on Korea President to Resign Bloomberg
Can the India-Pakistan Ceasefire Survive? The Diplomat
Trump's America and Hong Kong's oath taking crisis: how they are linked South China Morning Post
War Drums
The Danger of Going Soft on Russia Editorial Board, NYT
Trump Transition
Readers, I need to apologize for a Links section that's way too heavy on US election news. But we are dependent on the news flow, and the Trump Transition is dominating the news flow. More, the news flow is enormous — even if much of it is from institutions and individuals who have been, or at least should be, thoroughly discredited — and I'm sure I've missed important stories. So I'm in the odd position of having both too many links and too few. –lambert

Trump promises to make infrastructure a major focus PBS. Trump: "We're going to rebuild our infrastructure, which will become, by the way, second to none. And we will put millions of our people to work as we rebuild it." Assuming that Trump's public-private partnerships aren't colonized and deformed by cronies, and assuming the jobs are "good jobs at good wages," this should go a long way toward solving any legitimacy issues Trump might face (at least after the stimulus kicks in). Something Trump should do but won't: Fly into Flint, promise a completely new and lead-free water system one (1) year, and then deliver.

Trump's Surprising Transportation Priorities Fortune. Not self-driving cars.

Obama Administration Gives Up on Pacific Trade Deal WSJ. So Trump deep-sixes TPP and the United States remains sovereign, he doesn't do a Syrian No-Fly Zone, so no war with Russia, and then he flames out in a legitimacy crisis (see the "Prediction Professor" below). What's not to like?

Obama Lobbies Against Obliteration by Trump MoDo, NYT

14 Obama regs Trump could undo The Hill

Trump looking at fast ways to quit global climate deal: source Reuters. Interesting if true, like every story single-sourced by the hated press from the overly dynamic Trump transition team. Later addition by Yves: "The howls from foreign governments say they believe this to be serious. But let us not forget that Obama was slow to join climate accords and embraced a boom in fossil fuel production in the US. Had he actually embraced combatting climate change, as opposed to giving it lip service, there would have been momentum and more public support, making it harder for Trump to reverse course."

The legacy of the 2011 debt ceiling fight is the biggest issue Trump will face on day one Business Insider. Maybe cutting a trillion from defense wouldn't be a bad thing…

'Prediction professor' who called Trump's big win also made another forecast: Trump will be impeached WaPo (Furzy Mouse). In crisis, tail risk gets riskier.

Trump Lawyers to Begin Settlement Talks on Trump University ABC

Trump's Personal Investments Ride on Completion of Dakota Access Pipeline EcoWatch

Trump's potential conflicts Muckety. Handy mapping of relationships.

Bernie's empire strikes back Politico (MR). The inside part of what I hope turns out to be an inside/outside strategy.

Elizabeth Warren, Bernie Sanders duo will lead liberals in the Senate Boston Globe. Note that Warren was as invested as it's possible to be in Clinton's failed strategy of making the election about Trump's temperament and fitness for office, in great contrast to Sanders' focus on policy.

Trump's Insurgency creates our Tahrir Square Moment Global Guerillas. "This suggests that the next open source protest we are likely to see will form to force Donald Trump from the Presidency before the next election — a Tahrir square moment in cities all across the US. A massively and diverse open source protest that has one simple goal: the immediate removal of Donald Trump from office." The 2011 Tahrir Square protesters had one simple, unifying demand: Erhal! ("Leave!"). And they forced Mubarak from office. The difficulties came afterwards. Power was lying in the street, and the Army picked it up.

Moments of tragic optimism amid a Trump victory City Paper. Report from the ground of an anti-Trump march in Baltimore. Will the "intersectional" (here) protesters make the same mistake Occupy did, structuring meetings and organizing events so working people find it hard to participate?
Democrats won popular vote in the Senate, too USA Today
Labor Secretary Tom Perez interested in Democratic Party chairmanship Yahoo News
2016 Post Mortem
Clinton aides blame loss on everything but themselves Politico

On the call, Clinton surrogates who have supported the campaign from the outside for the past 18 months offered their thanks to the Brooklyn-based operatives. The mood was light and supportive, with Podesta and Palmieri expressing gratitude for everyone's hard work.

Sycophants to the end. And I have to quote this, since it's framed as a "What more could they possibly have done?!" defense of the Clinton campaign:

In Scranton and Harrisburg, the campaign aired a commercial that featured a David Letterman clip of Trump admitting to outsourcing manufacturing of the products and clothes that bore his logo.

David Letterman. I bet some artisanal pickle eater in Clinton's Brooklyn bunker thought that was the best idea ever.

Hillary Clinton Blames F.B.I. Director for Election Loss NYT. Hillary Clinton can never fail. She can only be failed.

Poor Liberals, Nobody to Blame But Themselves Counterpunch

A series of strategic mistakes likely sealed Clinton's fate WaPo

How Donald Trump exploited the rickety foundation of the Obama coalition The Week

Labor Leaders Deserve Their Share of the Blame for Donald Trump's Victory In These Times

Watch this pollster eat a bug on live TV after his election prediction went horribly wrong The Week

The Devil in the Polling Data Quanta (part one is here). Correlated error.

Trump v Clinton: Why the pollsters seemed to get it wrong FT

One Factor in Hillary Clinton's Defeat: Lack of Support From Some Women Voters WSJ. "[Clinton's] campaign rented a Manhattan convention center with an actual glass ceiling for what they hoped would be an election-night victory party." Hubris.

2016 was the apathy election Carl Beijer. Today's must-read. Charts.

The myth of the reactionary white working class WSWS (MR).

Stunned By Trump, The New York Times Finds Time For Some Soul-Searching Deadline Hollywood. Here's the remarkable letter from Bacquet and Sulzberger to their subscribers:

Letter to NYT readers from Arthur Sulzberger Jr. and Dean Baquet pic.twitter.com/jORqzx3BA9

— Sydney Ember (@melbournecoal) November 11, 2016

"dedicate"?

Reflections on a Democracy in Crisis The Archdruid Report

The Election: Of Hate, Grief, and a New Story Charles Eisenstein

Episodes in Recent American History Counterpunch (RH).
Hot Topics: United States October 2016 Facebook IQ (Furzy Mouse).
How Google and Facebook Can Reshape Elections Der Speigel
Guillotine Watch
Why people shouldn't snigger at Trump's opulent $100m penthouse FT. Let the healing begin!
Class Warfare
If you're obeying the law, you're contributing CEOs' astronomical salaries KevinMD (Furzy Mouse).

What I learned after 100,000 miles on the road talking to Trump supporters Chris Arnade, Guardian. Arnade is, IMNSHO, the best on the "flyover" beat. And Lewiston, Maine is one of his favorite towns.

Why You Should Blame The Economics Discipline For Today's Problems Evonomics
Law and Ownership Reexamined The Harvard Law School Forum on Corporate Governance and Financial Regulation
When and How to Watch the Taurid and Leonid Meteor Showers Weather Underground
Most Massive Super Moon Since 1948 Dispels the Darkness Indian Country
Antidote du jour: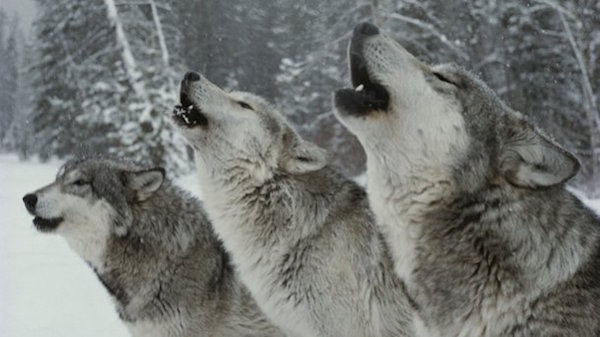 See yesterday's Links and Antidote du Jour here.