Cosmic 'barcode' from distant galaxy confirms Nature's constancy Science Daily
Leaks and Mold Are Ruining the Disney Magic in Celebration, Florida WSJ
SEC approves vast surveillance system for stock market FT
Walgreens Claims Theranos Voided 11.3% of Test Reports WSJ
Walmart Sued for Selling Fake Egyptian Cotton Products Sourcing Journal
Singapore to Test Digital Currency in Latest Fintech Initiative Bloomberg
Saudi Arabia set to reveal depth of oil reserves FT. Hoo boy.
Syraqistan
Syria's Assad says Trump 'an ally if he fights terrorists' France24

These 5 maps explain the battle for Mosul Business Insider

Harsh words between Germany and Turkey EuroNews (Furzy Mouse).
Brexit?
Theresa May prepares draft bill to authorise Brexit FT

Theresa May attacks Deloitte and BBC over leaked Brexit memo Independent
Italy polls get worse for Renzi as referendum nears Reuters
Polls, Macron campaign launch throw French presidential election wide open Reuters
China?
Another Financial Warning Sign Is Flashing in China Bloomberg. If populism is sweeping the globe, shouldn't it arrive at China? And what would it look like if it did?

Chinese bubble cities launch second wave of tightening Macrobusiness
Indonesia police name Jakarta governor as blasphemy suspect Independent
Modi's Money Crackdown Threatens India Corporate Profit Recovery Bloomberg
Why the Bangladesh Government Is Pleased Trump Will Be the Next US President The Wire
Report warns of Asia arms race if Trump withdraws US forces AP
War Drums
A Trump administration thaw with Russia is 'unacceptable,' McCain says WaPo (Furzy Mouse).

Will Trump really be Isolationist? Or will he March us to War? Juan Cole
America Has Abdicated Its Leadership of the West Der Speigel
Trump Transition
Trump: 'I am the only one who knows who the finalists are!' Boston Globe

Google Gets a Seat on the Trump Transition Team The Intercept

Trump taps Rep. Chris Collins, of New York, as transition team's congressional liaison AM New York. "Collins was the first lawmaker on Capitol Hill to endorse Trump's presidential bid."

Donald Trump's Transition Team Reshaped WSJ. Better sourcing.

Firings and Discord Put Trump Transition Team in a State of Disarray NYT. Thin sourcing; tendentious venue. Somebody should take Baquet aside and explain to him that one Daily Kos is enough.

Donald Trump ditches his press pool again, spurring sharp criticism CNN

Trump's deportation plan is self-defeating and may worsen the problem it means to solve Business Insider

Statement on Trump Puts New Balance Shoe Company in Cross Hairs NYT. Domestic show manufacturer puts out statement saying Trump administration moved in the right direction on TPP. "Consumers" interpret this as support for Trump, tweet images of New Balance shoes burning. The Daily Stormer trolls them by proclaiming New Balance shoes "the official shoes of white people." And now the talk is of boycotting New Balance. So the likely result is screwing the New Balance workers, who don't seem to figure in any of the stories. Well played. These are juvenile antics. Couldn't the identity politics crowd have done their virtue signalling by purchasing New Balance shoes, and putting Care Bear stickers on them or something?
Business booms at NY Times, WSJ as showdown with Donald Trump looms Times Picayune.
President Obama Leaves Behind a Deplorable Civil Liberties Legacy Liberty Blitzkrieg
2016 Post Mortem
Why Liberals Should Support a Trump Republican Nomination Jonathon Chait, New York Magazine. Note the date: February 5, 2016. The "Pied Piper" strategery worked out about as well as the South Carolina firewall, didn't it? And these are the "smart" people!

A Losing Coalition Jacobin

Democrats clash over the future of the Obama coalition Politico. By Betteridge's Law…And cf. "Is 'The Obama Coalition' Even a Thing? Was It Ever?"

Trump's coalition won the demographic battle. It'll still lose the war. Ruy Teixeira, Vox. Here's the lead:

Here's one way to think about the 2016 election. We are witnessing a great race in this country between demographic and economic change that's driving a new America, and reaction to those changes. On November 8, with a tremendous burst of speed, reaction to change caught up with change and surpassed it.

If I swapped that paragraph from Teixeira into a Thomas Friedman column, would anyone notice?
Obama:

Where the Democrats went wrong CNBC. Obama: "[O]ne of the issues that Democrats have to be clear on is that given population distribution across the country, we have to compete everywhere, we have to show up everywhere." Throwing Clinton under the bus…

Pelosi's Future Uncertain as Dems Weigh Options Politico

Trump: Some Numbers LRB. This:

"Tony and Cherie Blair were not obscenely wealthy when they arrived in power in 1997. Today they are worth more than $75 million. Consider the working-class voters whom the Clintons or the Blairs exhorted to vote for them in the 1990s: they are probably worse off now than they were then. In effect the Clintons and Blairs surfed on their grievances and inequities, making themselves rich and leaving their voters in the dust. This hasn't gone unnoticed, which is one reason the old politics is no longer working."

Americans Roll the Dice On Trump Cook Political Report. Volatility voters.

How Did Donald Trump Win Over So Many Obama Voters? NYT. Maybe because Obama didn't deliver concrete material benefits?

Guest post: the foreclosure vote mathbabe

Door-to-Door Foreboding in Colorado The Nation (Furzy Mouse). Blame Cannons aimed at pesky voters.

Bernie Sanders has some harsh words for the Clinton campaign in his new book MarketWatch

The Daily 202: Obama in a state of denial about Trump, as Democrats work through the stages of grief WaPo

Building the House of Breitbart Jacobin
City Living Makes Animals Dishonest Nautil.us
Antidote: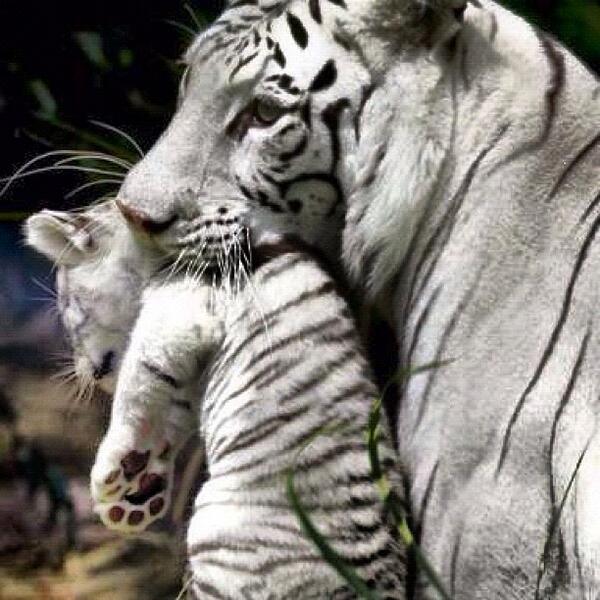 Bonus antidote:
#GatoLeaks: el gato de Assange se robó el show este lunes en la Embajada de Ecuador https://t.co/j1ywD1JnSq pic.twitter.com/Z76O9sJQvL

— CNN en Español (@CNNEE) November 15, 2016
Antidote du jour:
See yesterday's Links and Antidote du Jour here.