By Lambert Strether of Corrente.
Trade
"The EU decided on Monday to extend economic sanctions against Russia until mid-2017. The move sets up a potential break in policy between Brussels and U.S., where the incoming Trump administration could quickly decide to unwind its own Russian sanctions imposed after Moscow annexed Ukraine's Crimean peninsula" [Politico].
Politics
Electoral College
"More Electors Tried To Defect From Hillary Clinton Than Donald Trump" [NPR]. Wowsers. So much for thoe Hamilton Electors clowns, eh? The Clintonites threaten a soft coup, with Civil War in one possible future, and then can't even hold their own electors! And what I want to know is whether Michael Moore will pay the legal expenses of the faithless electors who didn't vote for Clinton….

Yglesias disgraces himself:

As Federalist 37 argues, once you've already lost the election you may as well vote for someone with a funny/memorable name.

— Matthew Yglesias (@mattyglesias) December 19, 2016

The "funny name" belongs to "Faith Spotted Eagle," who is, among other things, a #NoDAPL activist.
Policy
"Trump versus Clinton on Infrastructure" (PDF) [Wilbur Ross and Peter Navarro]. "With the decline of manufacturing in our country, infrastructure projects are one of the few high paying jobs that could employ the less well educated segment of our population" (via Capital and Main).
2016 Post Mortem
"The worst candidate of 2016" [Chris Cilizza, WaPo]. "As a consultant put it to me a long time ago: If the dog doesn't like the dog food, it doesn't matter how good the marketing campaign for it is." Ha. "She lost because she was overly cautious. Because she was slow to adjust to a changed race — in the primary and the general election. Because she never really connected with voters. Because she offered no positive message that resonated with those voters. Because she never grasped the import to her candidacy of the email story. Because she simply wasn't a good candidate."

"Just one-third of Americans say they believe Russia influenced the 2016 presidential election, according to a new POLITICO/Morning Consult poll" [Politico].. Good proxy for the size of Clinton's base. Not enough.

" 56 Interesting Facts About the 2016 Election" [Cook Political Report]. Many interesting true facts, including these:

1. Effectively 77,759 votes in three states (WI/PA/MI) determined the Presidency: Republican presidential nominee Donald Trump won by:

22,748 votes in WI, 0.7 of a point (3rd party candidates received: 188,330)
44,307 votes in PA, 0.7 of a point, (3rd party candidates received: 218,228)
10,704 votes in MI, 0.2 of a point (3rd party candidates received: 250,902 votes)

2. Just three counties – Macomb County, MI; York County, PA and Waukesha County, WI – elected Donald Trump. If those three counties had cast zero votes, Trump would have lost all three states and the election. By the same logic, just three counties re-elected President Obama in 2012: Miami-Dade County, FL; Cuyahoga County, OH and Philadelphia, PA.

3. Democratic nominee Hillary Clinton carried the popular vote by more than 2.8 million votes, and 2.1 percentage points. But while she narrowly improved on President Obama's margin in non-swing states (4.1% vs. 4.0%), she vastly underperformed in the 13 swing states that actually mattered: Obama's 3.6-percent margin in those states morphed into a 1.8-percent Trump lead. …

5. Trump won the White House by winning 76 percent of counties with a Cracker Barrel Old Country Store and 22 percent of counties with a Whole Foods Market. This 54-percent gap is the widest ever recorded. When Bill Clinton was elected in 1992, it was 19 percent; when George W. Bush was elected in 2000, it was 31 percent; and when Barack Obama was elected in 2008, it was 43 percent.

Paul Krugman loses his shit:

So it's official, and it's vile: the loser of the popular vote installed by Russian intervention, a rogue FBI, and epic media malfunction.

— Paul Krugman (@paulkrugman) December 20, 2016

Let me express my response to American's Favorite Professor in tabular form:

Table 1: Krugman Blame Cannon Target Acquisition

| | | |
| --- | --- | --- |
| Things the Clinton Campaign Wanted to Control, But Could Not | Things the Clinton Campaign Could Have Controlled, But Did Not | Things the Clinton Campaign Wanted to Control, and Did |
| Arguendo, the actions of another sovereign power | Nobody forced Clinton to privatize her email server | Clinton got to pick her opponent (the "Pied Piper" Podesta email) |
| The FBI (though Bill did his best on the tarmac with Lynch) | Nobody forced Clinton to make 70 campaign stops in the last 10 weeks, when Trump made 107 | Clinton raised a billion dollars |
| The Fourth Estate (though the Podesta emails show HillaryLand doing its best) | Nobody forced Clinton not to visit Wisconsin | |
| | Nobody forced Clinton to use Ada, campaign software that misallocated her resources | |
| | Nobody forced Clinton to fly home every night | |
| | Nobody forced Clinton to cast voters as "irredeemables"/"deplorables" | |
| | Nobody forced Clinton to spend the month of August doing fundraisers, instead of on the trail | |

Obviously, this is not an exhaustive list. But you'll notice that Krugman fires the blame cannons exclusively at items in the first column: at forces the Clinton campaign could not control — Russia, the FBI, and the press — and moreover, at least in a liberal democracy, should not be able to control, and ignores all the forces that Clinton campaign could have controlled, but did not, as well as the enormous advantages Clinton had: Her choice of opponent, and ginormous sums of money (which, alas, they set on fire and threw into the air, which really ought to make it harder for them work their grift at anything other than, say, the Gingrich, deluded squillionaire acting alone-level). I'm so old that I remember when bloggers like Krugman called themselves members of "the reality-based community." Sad.

"Voters Really Did Switch To Trump At The Last Minute" [Nate Silver, FiveThirtyEight]. This is a panel study, so there may be something to it
Realignment and Legitimacy
"The upcoming Senate class is unusually unbalanced. Only eight Republican Senate seats are up for election in 2018, compared to 25 Democratic seats (including two independents who caucus with the Democrats). Ten of those Democratic seats are in states carried by Donald Trump" [Stuart Rothenberg, WaPo].

" A new NBC News/Wall Street Journal poll finds 54 percent of adults saying that they are either uncertain (25 percent) or pessimistic and worried (29 percent) about how Trump will perform during his presidency, compared with 45 percent with either an optimistic and confident view (22 percent) or a satisfied and hopeful view (23 percent). That's a significantly worse outlook than Americans expressed after the elections of both Barack Obama and George W. Bush" [NBC].
Stats Watch
There are no official statistical releases today (at least ones that I track. Readers?)
Chemical Activitity Barometer: "[CAB] ended the year on a strong note, posting a monthly gain of 0.3 percent and a year-over-year gain of 4.4 percent, a significant improvement over the first half of the year" [Calculated Risk]. "This appears to be a leading indicator for industrial production."
Employment Situation: "According to Yellen, job market is at its strongest in close to a decade. Job creation is continuing at a steady pace, the lay-offs rate is low and job openings have are up over the past couple of years, which is another sign of a healthy job market. The Fed Chair also stated there are indications that wage growth is picking up and weekly earnings for younger workers have made strong gains over the last couple of years" [Economic Calendar].
Employment Situation: "Happy Holidays, You're Fired: List of Companies Laying People Off" [247 Wall Street]. Boeing, GM, Caterpillar, Xerox, LImited Stores.
Employment Situation: "Manufacturing output is nearing prerecession levels. But about 1.5 million factory jobs—about 20% of positions lost during the downturn—haven't returned. Manufacturers employed 12.3 million people in November, down from 13.7 million in December 2007, when the recession officially began" [Wall Street Journal, "U.S. Factories Are Working Again; Factory Workers, Not So Much"]. "'We have two economies, and the other won't ignite no matter how much gasoline you throw on it,' said Pippa Malmgren, founder of H Robotics, a robotics development company, and a member of Indiana University's Manufacturing Initiative."
Rail: "Except for grain, waste and nonferrous scrap, and the ubiquitous "all other freight" category — code for empty rail cars moving to storage — all freight-rail segments are down this year" [Progressive Railroading]. "So, as we move into 2017: Are there any positives that the rail equipment industry can look for? While the answer to this question is mixed, the positives may outweigh the negatives. From a macro-freight standpoint, North American carloads next year are projected to increase 2.5 percent over 2016's total, with all six major fleets participating in the increases."
Shipping: "New orders for heavy-duty trucks, minus cancellations, rose in November, marking the first year-over-year monthly gain in 22 months" [DC Velocity]. "Net orders for heavy-duty trucks are one of the metrics used to gauge freight demand, as fleets generally will not make commitments to expensive equipment unless their order books indicate that demand will support the investment."
Shipping: "Simply put shipping, or that part that is in the public eye, continues to decline as revenues fail to cover costs while the ships age and decline in value" [Splash 247]. "The shipping industry has raised substantial funds through the public stock markets, supported by an equally huge amount of debt from careless banks and export credit agencies in the major shipbuilding nations of Korea and China. These funds were chasing the illusion that ship values would quickly rise, enabling the ships to be sold for a profit. The reality is that shipping is a service industry whose assets physically depreciate over a relatively short time and only earn money when they carry cargoes." Well worth a read.
Shipping: "Shipping's kingpins hedge their bets" [Lloyd's List]. "For the first time in decades, growth in world trade is falling below global economic growth. Economic prospects in key emerging markets remain uncertain and it is not obvious where a powerful new engine of growth is to be found. Protectionism and isolationist sentiments are eroding the very basis for global collaboration on which our industry relies."
Globalization: "At the N.Y. Fed: Capital Flows, Policy Dilemmas, and the Future of Global Financial Integration" [Liberty Street]. "While global growth has slowed since the financial crisis, trade growth has contracted even more. Although international financial flows formerly tracked the pattern of global trade flows closely, financial markets across the globe have become even more highly integrated in recent decades and the forms of integration are always evolving. These linkages raise many important questions about the structure and performance of the international monetary system, the options available to policymakers in both advanced economies and emerging markets for stabilization, and the broader spillover effects of policies and shocks as domestically focused policies influence foreign outcomes."
Globalization: "Mapping the Flow of International Trade" (animated map) [Metrocosm].
The Bezzle: "The billionaire's money stopped showing up. Senior executives resigned left and right. Suppliers said they weren't getting paid. You have no idea what a mess things are behind the scenes at the mysterious car startup Faraday Future" [Jalopnik]. "Faraday Future does not have an operating factory at the moment. With missing key suppliers and no factory, what does it have?"
The Bezzle: "Uber admits to self-driving car 'problem' in bike lanes as safety concerns mount" [Guardian]. Hoo boy. You don't want to mess with the bicyclists…
The Bezzle: "Uber's Loss Exceeds $800 Million in Third Quarter on $1.7 Billion in Net Revenue" [Bloomberg]. Hubert's call looking pretty good…
The Bezzle: "Here's Where the Self-Driving Car Stands Right Now" [Bloomberg]. The real story here is the very last paragraph (italics in the original): "(Updates to add information about technological challenges.)." Translation: The original piece was fluff, an embarassing public relations exercise.
The Bezzle: "But does the mainstream media ever check on whether the 'experts' got anything right? Let's compare the 'experts' (conventional PhD economists) diagnoses and fixes with the results of their policies" [Of Two Minds].
Today's Fear & Greed Index: 79 Extreme Greed (previous close: 82, Extreme Greed) [CNN]. One week ago: 8 (Extreme Greed). (0 is Extreme Fear; 100 is Extreme Greed). Last updated Dec 20 at 11:40am. Still slowly deflating….
Our Famously Free Press
"The shift to more hard-news coverage, alongside an increase in content output, has paid off. Between April 2015 and this past November, traffic to Teen Vogue jumped from 2.5 million monthly unique visitors to 9.4 million, according to the magazine" [The Fashion Law]. "Teen Vogue could well exceed November's surging web audience in December after an opinion piece, "Donald Trump Is Gaslighting America," generated more than a million unique visitors and the attention of publications worldwide. It's the site's best-performing piece of all time, unseating 'How to Apply Glitter Nail Polish the Right Way.'"
Indeed:
What a mobile website is -supposed- to do pic.twitter.com/XKSzJnjCU5

— Matthew Inman (@Oatmeal) December 17, 2016
Gaia
"Obama set to permanently block huge swathes of Arctic waters from drilling leases" [Splash 247]. "The sources say that the president will use a provision in a 1953 law, the Outer Continental Shelf Lands Act, which empowers the president to occasionally withdraw certain unleased areas from being disposed… If the move does go ahead it is expected to be accompanied by similar action from Canada."
Black Injustice Tipping Point
"Schuette: Four more officials charged in Flint water crisis" [Detroit Free Press].
Class Warfare
"Software Is Politics" [Fast Company (DK)]. "In the second decade of the 21st century, digital services—code and design—are changing how power is distributed…. So, if politics is about this distribution of power in society, software is now politics. The decisions of designers and developers are a political force of their own. And we are asking users to trust us with more data, to allow code to make more decisions for them all the time."
News of the Wired
"In another sign that the company has prioritized the iPhone, Apple re-organized its software engineering department so there's no longer a dedicated Mac operating system team. There is now just one team, and most of the engineers are iOS first, giving the people working on the iPhone and iPad more power" [Bloomberg]. Every time an iOS engineer touches OS X, the UI/UX becomes more crapified and less productive. They don't seem to understand that the use cases for phones, tablets, and laptops/desktops are different.
"Apple's Tim Cook assures employees that it is committed to the Mac and that 'great desktops' are coming" [TechCrunch]. Good to know. Will there be dongles?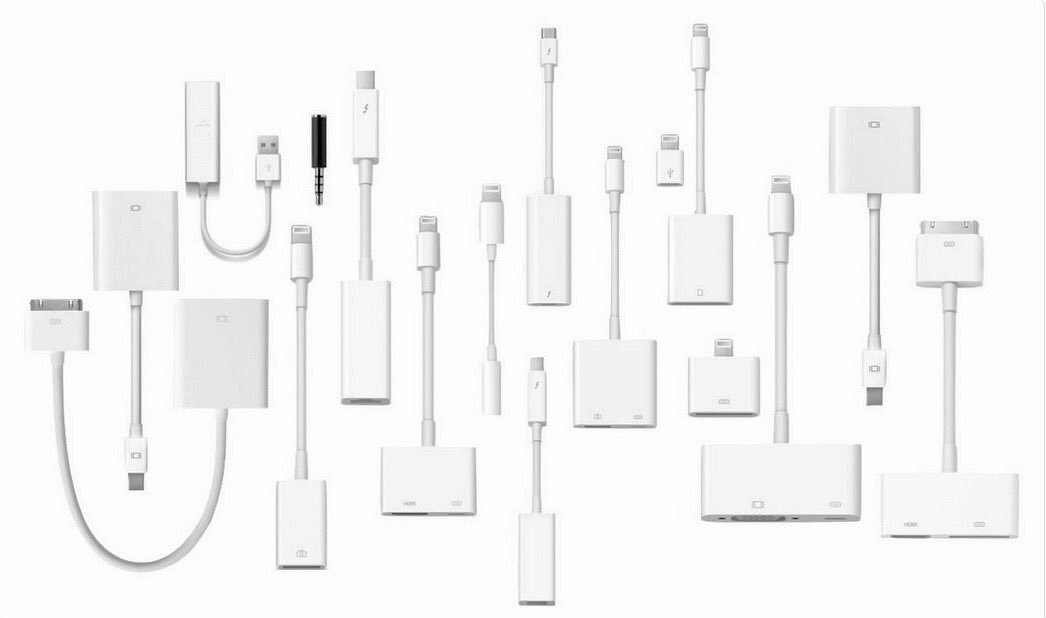 " The short life and cult appeal of Peach " [Daily Dot]. Social media as provincial backwater….
"A statistical analysis of the art on convicts' bodies" [The Economist]. "Tattoos are unreasonably effective predictors of recidivism: we find that of the inmates who have been re-incarcerated, 75% percent had tattoos. Just 30% of the former convicts who have managed to stay out of prison were noted as having tattoos. "
* * *
Readers, feel free to contact me with (a) links, and even better (b) sources I should curate regularly, and (c) to find out how to send me images of plants. Vegetables are fine! Fungi are deemed to be honorary plants! See the previous Water Cooler (with plant) here. And here's today's plant (RH):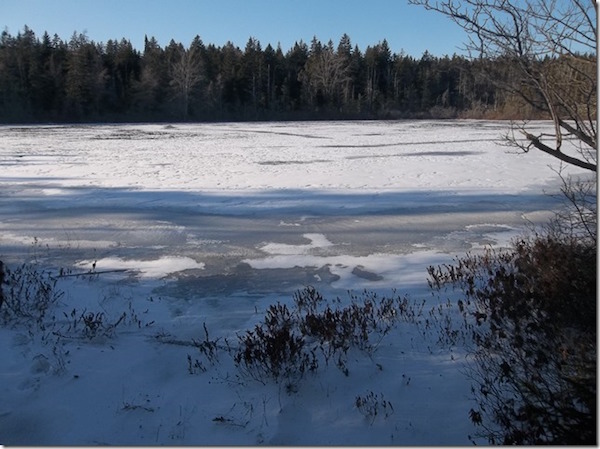 RH writes: "A pond deep in the woods of Vinalhaven, ME." From his own correspondent: "FYI, Otter Pond has just frozen over. Looks like we're going to have a real winter."
Readers, I've gotten many more plant images, but I can always use more; having enough Plantidotes is a great destresser. Plants with snow are fine!
Readers, Water Cooler is a standalone entity, not supported by the very successful Naked Capitalism fundraiser just past. Now, I understand you may feel tapped out, but when and if you are able, please use the dropdown to choose your contribution, and then click the hat! Your tip will be welcome today, and indeed any day. Water Cooler will not exist without your continued help.