By Lambert Strether of Corrente.
Politics
Policy
Unfortunately, I can't find the Goldman report referred to online:

Here's Goldman. Infrastructure plans that rely on private sector tax incentives–like Trump's plan–haven't been very stimulative in the past pic.twitter.com/mjEnTr9FM1

— Owen Davis (@odavis_) December 21, 2016
Trump Transition
Readers: Most of the Democrat yammering about the Trump transition is so tendentious, or so tainted by bad reporting — the Russki scare is both — that there's really no point linking to it. That's unfortunate, since links tend to be driven by news flow. In my view, the story of the Trump transition isn't "conflict of interest" (as if Democrats don't have that), or corruption (as if Democrats aren't), or the violation of democratic norms (as if Democrats don't do that), or even racism and sexism (as if Democrats didn't do plenty of enabling there all on their own). Rather, it's the composition of the Trump cabinet: We've put a number of billionaires in charge of running the country, including the President, along with a number of generals. We used to have a layer of indirection, and the 1% didn't openly operate the levers of power. That has changed. It's like the boss isn't happy with the way the business is being run, so he's doing to do everything himself, showing people how it's done. That often ends badly. There's also a larger issue slowly coming into focus, a so-far unknown change in the Constitutional order. It's noteworthy that the Democrats propose that sort of change (for example, giving intelligence agencies veto power at the electoral college stage, or abolishing the electoral college altogether) instead of — follow me closely, here, Democrats! — putting together a simple platform that would appeal to the vast majority of voters. These ideas are now in the air…

"The bottom line is this: a republic — or should I say, former republic? — founded on civilian control of the military needs true civilians as a counterweight to militarism as well as military adventurism. Recently retired generals are anything but that; they're not even speed bumps on the road to the next set of misbegotten military "adventures." They are likely to be only one thing: enablers of and accelerants to military action. Their presence in the highest civilian positions represents nothing short of a de facto military coup in Washington, a coup that required no violence since the president-elect simply anointed and exalted them as America's security saviors" [Informed Comment].

"Two recent fundraising pitches featuring the incoming first family were meant to benefit charities, but they also raised questions among ethics experts that the Trumps might be inappropriately selling access" [New York Times]. "These events are dissolving as quickly as they become public, suggesting the family is learning on the fly what's acceptable." "Acceptable" to whom?

And speaking of what's acceptable:

LIBERALS: Don't normalize fascist Trump

/Islamophobic huckster/loon Glenn Beck appears on Samantha Bee show

LIBERALS: He is a hero now

— Leonard Pierce (@leonardpierce) December 20, 2016

UPDATE "Trump's Pick for Interior Secretary Was Caught in "Pattern of Fraud" at SEAL Team 6" [The Intercept]. Oopsie…
2016 Post Mortem
"16 Words: 'The British government has learned that Vladimir Putin recently sought significant quantities of votes for Trump'" [emptywheel]. "[W]hy [is] the CIA is so invested in the narrative that Putin specifically intervened to get Trump elected, rather than the more obvious explanation, which is that he intervened to retaliate for real and imagined CIA-led covert operations targeted at Russian interests?" (For those who came in late, the "16 words" debacle was part of the Bush administration's fake WMD ploy to get us into the Iraq War (and my first reaction, too).

"Tom Arnold claims he has unreleased outtakes of Donald Trump using racially inflammatory language including 'every offensive, racist thing ever,' recorded when the president-elect was the star of The Apprentice. The actor-comedian made the revelation on Dori Monson's KIRO Radio show" [Yahoo News]. "Asked by the host as to why he was given the tapes in the first place and why he didn't release them before the election, Arnold said that the people who sent the clips to him worked on The Apprentice and put together a compilation of Trump saying controversial things as a "funny" "Christmas video," as they didn't expect the real estate mogul to win the election…. When it became clear that Trump had a realistic chance of taking the White House, Arnold claims Hillary Clinton as well as new Apprentice star Arnold Schwarzenegger's agent got involved and wanted the tapes released. 'The Sunday before the election, I get a call from [Schwarzenegger] CAA agent, sitting next to [Clinton]. They said, 'I need you to release him saying the N-word.' I said, 'Well, now these people – two editors and an associate producer – are scared to death. They're scared of his people, they're scared of they'll never work again, there's a $5 million confidentiality agreement.' "
Realignment and Legitimacy
"Pantsuit Nation began in late October as a secret Facebook group for supporters of Hillary Clinton (and pantsuit enthusiasts). After the election, it became a place for members to commiserate over their shock and disappointment. Now Pantsuit Nation is becoming a book" [New York Times]. That was fast. I thought "Pantsuit Nation" was going to become some sort of "resistance" thing. Oh well.

"Team Bernie: Hillary 'F*cking Ignored' Us in Swing States" [Daily Beast]. This is well-sourced. "'We were painting them a dire picture, and I couldn't help but think they literally looked like they had no idea what was going on here,' [Nomiki Konst, a progressive activist and former Sanders surrogate who served on the 2016 Democratic National Committee platform committee" continued. 'I remember their faces, it was like they had never fucking heard this stuff before. It's what we had been screaming for the past 9 months… It's like [they] forgot the basics of Politics 101.'" And: "[Jane Kleeb, Nebraska Democratic Party chair and another Sanders booster] noted that instead of subsequent discussion about battleground strategy and resources, what she got was a handful of conference calls, where Sanders alumni would get to hear about the 'three top talking points for Hillary Clinton's email server, or something.'"

"In 2016 Donald Trump won the presidency by hanging on to Republican strongholds while building rural and small city majorities in key Electoral College swing states, margins that were not offset by Democrat urban turnout. Trump had almost no organized ground game or get-out-the-vote operation. He was outspent 2 to 1. He did not even ride his own bus. Yet a third of the 700 counties that voted for Obama in both 2008 and 2012 flipped to Trump in 2016. And though Trump lost the popular vote by approximately 2.9 million, his election redrew the political map so that now one third of Democrats in the House of Representatives are from three coastal states and only 16 Democrat governors remain. Democrats are packed into the central counties in urban areas of a million or more. They have gerrymandered themselves so that the party with the most presidential votes is in both a federalistic and geographic stranglehold" [Daily Yonder]. "What happened in 2016 was foreshadowed precisely in the 2014 Congressional elections when Democrats gained ground in metropolitan counties of over 1 million population, but lost support in every other geographic classification and with Black, Latino, and Asian voters as well."

"In the wake of the 2016 election, a long-standing debate within progressive circles has been reignited: Whatever shall we do with the white working class?" [The American Prospect]. The previous answer was kill them, if the Case Deaton study is any indication. (Lead in the water in places like Flint would be a parallel strategy, except for the black working class. There's opportunity everywhere!) Anyhoo, it would make me so happy if liberals could practice saying "working class" without prefixing it with "white." I mean, all black people aren't aspirational artisanal pickle makers in Brooklyn, right? And again, if you look at the photos of Fight for FIfteen events, you won't — and I know this may come as a shock to TAP — see only white people. It's almost like identity politics, as practiced by liberals, reinforces division….

"An Emerging New Center" [Joe Lieberman & Jon Huntsman, RealClearPolitics]. Note the authors. Help me.

UPDATE "Top Jewish fundraisers and activists in Florida have a message for the politicians who want to lead the Democratic Party: Support for the Palestinian cause at the expense of Israel is politically toxic" [Politico]. Of course, with Sander's $27-donor model, the question of "top… fundraisers" doesn't arise, so it's hard to see why the political class has busied themselves erasing it, through silence…

"The Obama Legacy: 2008 Supporters Say They're Better Off Today" [Roll Call]. This is a good interview round-up, but if you look beneath the headline, nobody's doing very well; it's almost a "glass is half-empty vs. glass is half-full" situation. And what will happen to all these people in the next recession?
Stats Watch
Existing Home Sales, December 21, 2016: "The headline may be a bit stronger than the details, but the existing home sales report for November is favorable and offers hints at what to expect in 2017" [Econintersect]. And: "This was a great month for existing home sales. I think this surge was do to anticipation of higher mortgage interest rates and not a harbinger for future elevated sales. Still, it is good news for home sellers" [Econintersect]. And: "This was above consensus expectations. For existing home sales, a key number is inventory – and inventory is still low" [Calculated Risk].
MBA Mortgage Applications, week of December 16, 2016: "Despite sharply higher mortgage rates, purchase applications for home mortgages rose 3.0 percent on a seasonally adjusted basis" [Econoday]. And: "Even with the increase in mortgage rates, purchase activity is still holding up. However refinance activity has declined significantly – and will probably decline further" [Calculated Risk].
Chemical Activity Barometer: "The Chemical Activity Barometer (CAB) ended the year on a strong note, posting a monthly gain of 0.3 percent and a year-over-year gain of 4.4 percent, a significant improvement over the first half of the year, and a pace not seen since September 2010" [Econintersect]. "The Chemical Activity Barometer has four primary components, each consisting of a variety of indicators: 1) production; 2) equity prices; 3) product prices; and 4) inventories and other indicators. In December all of the four core categories for the CAB improved. Production-related indicators were positive, despite last week's announcement that housing starts tumbled."
Retail: "E-commerce growth is turning the aftermath of the holiday sales period into a kind of second peak shipping season as retailers scramble to handle the surge of returns that come with online sales" [Wall Street Journal]. "[R]eturns cut into margins that are already under pressure because of the high costs of managing the logistics of online sales. The returns cost sales revenue, and they're complicated for companies to handle."
Commodities: "Eight dead, 35 injured in Congo mining hub amid anti-Govt protests" [Mining.com]. "Despite [or because of] being Africa's top copper producer and the world's largest source of cobalt, Congo remains one of the world's poorest and most unstable countries."
Commodities: " Prices of [soybeans] are on a tear this year after a torrid 2015, helped by buoyant demand from the mainland that has exacerbated supply disruptions due to weather uncertainties in Argentina and Brazil, two major producers of the commodity" [CNBC].
Shipping: "Following mixed output for the month of October, the Cass Freight Index Report from Cass Information Systems, which was released late last week, reported declines for both shipments and expenditures in November" [Logistics Management]. "While shipments were down, the report noted that it does not create a major cause for concern, with some degree of normal seasonality at work, coupled with Donald Broughton, the report's author and transportation analyst at Avondale Partners, noting that on an industry and anecdotal basis market sentiment indicates there are daily reports of stronger shipment volume in almost all modes of freight transportation."
Shipping: "Two hundred and one containerships and just under 700,000 container slots have been scrapped this year" [The Loadstar]. "This rapid acceleration in containership demolition – particularly of panamax vessels, whose book values have plunged by over 60% this year to be on par with scrap value – has helped to put a welcome brake on the rise of the idle tonnage fleet…. Nertheless, at 1.4m teu the number of redundant container slots still remains higher than in the wake of the 2008/2009 financial crash, and represents 7.1% of the world's cellular fleet."
Shipping: "[T]he freight market has been pretty bad overall in 2016 — even worse than the worst-case scenario we had envisaged. The four companies in our stress test generated record negative operating cash flows. Yet none of them ran out of cash, nor did they seek bankruptcy protection. All four companies had ample cash reserves as of September 30, 2016, as we were entering a seasonally strong quarter" [Lloyd's List]. "How is that possible? The answer lies in the ingenuity of each company's executives to actively manage their capital budgets, and to look for solutions to adversity before it became an insurmountable problem. Although each company faced a different set of circumstances, they all adopted one or all of the following strategies: reign over operating costs to extend cash burn; trim capital expenditures by selling assets or extending newbuilding deliveries; negotiate debt repayment holidays with lenders (which also included temporary waivers on loan covenants); and, last but not least, recapitalise their balance sheets by issuing fresh equity."
Shipping: "Will the meaty profit margins long enjoyed by traditional freight brokers eventually become the meat in an Uber-Amazon sandwich?" [DC Velocity]. "However Amazon and Uber's plans shake out, it has become clear that technology will trigger significant change in a segment that is immensely profitable by effectively arbitraging its buying and selling prices. In recent years, a growing number of digital freight-matching services have been launched to exploit supposed inefficiencies in the traditional brokerage model. These services aim to drive down prices while being profitable. Many of the newbies will fall by the wayside. However, more than a few are likely to survive, and they will leave their mark on the sector."
Supply Chain: "Convenience shop items delivered by drone in US" [Phys.org (Re Silc)]. "'We have now successfully completed the first month of routine commercial drone deliveries to customer homes in partnership with 7-Eleven,' Flirtey chief executive Matthew Sweeny said in a release. 'This is a giant leap towards a future where everyone can experience the convenience of Flirtey's instant store-to-door drone delivery.' Flirtey said it made 77 drone deliveries to homes of select customers on weekends in November, filling orders placed using a special application."
Supply Chain: "Report: automated material handling market set for double-digit growth" [DC Velocity]. Lots of companies listed…
The Bezzle: "Distressed Retailers Scour Loan Fine Print for Debt Tactics" [Bloomberg (SF)]. "Take the case of preppy clothing maker J. Crew. The New York-based company is said to be seeking to take advantage of a clause in its loan agreement allowing it to shift its brand name, the crown jewel of its intellectual property, to an unrestricted entity in the Cayman Islands. By doing this, it may now be possible for J. Crew to borrow against the assets and use the proceeds to buy back a portion of its roughly $2 billion in debt at a discount… 'They are taking advantage of valuable assets that haven't been optimally utilized to find new creative ways to create liquidity to extend their existence,' [said Steven Ruggiero, head of research at R.W. Pressprich & Co.]"
Honey for the Bears: "Christie's high profile annual art auctions in Mumbai just managed yesterday to overcome growing concern about the direction of the Indian economy. They yielded a respectable but unexciting sales total of Rs 72.17 crore that acted as more of a warning than encouragement about future prospects" [The Wire (J-LS)]. Demonetization, Trump, Brexit…
Today's Fear & Greed Index: 74 Greed (previous close: 79, Extreme Greed) [CNN]. One week ago: 86 (Extreme Greed). (0 is Extreme Fear; 100 is Extreme Greed). Last updated Dec 21 at 12:00pm. Now deflated to mere greed…
The 420
"Soaring Sales Forecasts for Colorado, Massachusetts Marijuana Markets" [247 Wall Street]. " By 2020, medical cannabis sales are forecast to reach $663 million and recreational sales are expected to hit $1.34 billion."
"[W]hile the Justice Department, in that 2013 'Cole Memo,' officially agreed to stand down in the face of robust state regulations that keep cannabis out of the hands of minors and prohibit stoned driving, like all the other advice and guidance from the federal government, such tolerance is by no means binding. If future Justice Department officials want to enforce federal law, they can start raiding cannabis shops on January 21, 2017" [Capital and Main]. "Whether or not they will however, remains a subject of tortured speculation among legal experts."
Big Brother Is Watching You Watch
"Snowden's 'Proper Channel' For Whistleblowing Being Booted From The NSA For Retaliating Against A Whistleblower" [Tech Dirt].
Guilotine Watch
The Bezzle: "OxyContin goes global — "We're only just getting started" [Los Angeles Times]. "Prescriptions for OxyContin have fallen nearly 40% since 2010, meaning billions in lost revenue for its Connecticut manufacturer, Purdue Pharma. So the company's owners, the Sackler family, are pursuing a new strategy: Put the painkiller that set off the U.S. opioid crisis into medicine cabinets around the world. A network of international companies owned by the family is moving rapidly into Latin America, Asia, the Middle East, Africa and other regions, and pushing for broad use of painkillers in places ill-prepared to deal with the ravages of opioid abuse and addiction." The Sacklers are, of course, highly respected international philanthropists.
Class Warfare
"Gov. LePage orders Department of Labor not to enforce minimum wage law" [Maine Beacon].
"Building a Mass Socialist Party" [Jacobin]. "We consequently face a seemingly irresolvable impasse: no party without a base, no base without a party. Is there a way out of this closed circle?… Among other things, neoliberalism radically shifted the foundation for capitalism's legitimacy from essentially buying workers off to simply asserting 'there is no alternative.' Neoliberal capitalism was the only capitalism on offer and if you didn't like it, too bad…. The corollary is that the core of the socialist project is about alternative politics, not just alternative policies — on developing the skills and institutional capacities to address the extraordinary power and resiliency of capitalism." Well worth a read.
"Artificial Intelligence, Automation, and the Economy" [Whitehouse.gov]. "AI – driven automation will continue to create wealth and expand the American economy in the coming years, but, while many will benefit, that growth will not be costless and will be accompanied by changes in the skills that workers need to succeed in the economy, and structural changes in the economy. Aggressive policy action will be needed to help Americans who are disadvantaged by these changes and to ensure that the enormous benefits of AI and automation are developed by and available to all." How much you wanna bet there was a paragraph just like this in the White House executive summary on NAFTA?
"Restoring American Competitiveness" [Harvard Business Review]. From 2009, but this is insightful: "The electronics-outsourcing story exposes several pieces of conventional wisdom as myths. One is the popular belief that an advanced economy like the United States no longer needs to manufacture and can thrive exclusively as a hub for high-value-added design and innovation. In reality, there are relatively few high-tech industries where the manufacturing process is not a factor in developing new—especially, radically new—products." One can't help but wonder whether Apple's "Designed by Apple in California, Assembled in China" is sustainable (and note the subtle denigration of "assembled." Manufacturing is not assembly!
"The U.S. Recession and Recovery Have Been Tough on Everyone" [Washington Center for Equitable Growth]. "Once population growth is taken into account, we can see that employment rates fell for all four racial and ethnic groups in the analysis. The job growth for African American, Asian, and Hispanic workers emphasized in the newspaper's account did not keep up with the growth in the corresponding population." Thanks, Obama!
This trend [of listening to words rather than looking at ground truth] contains a vicious class bias. 'He says, she says' reporting tends to be deferential towards those in power. This isn't just because they have better-resourced PR departments but also because, as Adam Smith said, there's a "disposition to admire, and almost to worship, the rich and the powerful." Such reporting also favours those with superficial charm and over-confidence – traits more likely to be possessed by men from rich backgrounds such as Cameron and Farage. And of course in giving a voice to Westminster politicians, the voices of people on the ground are not heard" [Stumbling and Mumbling].
News of the Wired
"The Surprising Use of Automation by Regulatory Agencies" [RegBlog]. Code is law…
* * *
Readers, feel free to contact me with (a) links, and even better (b) sources I should curate regularly, and (c) to find out how to send me images of plants. Vegetables are fine! Fungi are deemed to be honorary plants! See the previous Water Cooler (with plant) here. And here's today's plant (JB):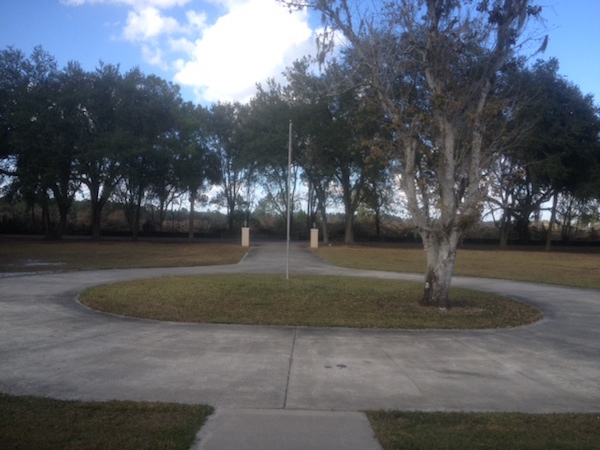 JB writes: "The developer of the land across the street from me has chosen to destroy and burn them all. Considering how easy GPS-surveying makes it to determine and overlay which trees may remain in situ when sewers, utilities, streets, and homes are being put into a development, this should be a crime. And FWIW, this was an old growth tract supporting deer, black bears, gopher turtles, raccoons, possum, and the rest. They're all being forced to run and the trees are now being pushed together into huge piles (to be burned). Sob!"
Fine word, "developer"…
Readers, I've gotten many more plant images, but I can always use more; having enough Plantidotes is a great destresser. Plants with snow are fine!
Readers, Water Cooler is a standalone entity, not supported by the very successful Naked Capitalism fundraiser just past. Now, I understand you may feel tapped out, but when and if you are able, please use the dropdown to choose your contribution, and then click the hat! Your tip will be welcome today, and indeed any day. Water Cooler will not exist without your continued help.