This is Naked Capitalism's special fundraiser, to fight a McCarthtyite attack against this site and 200 others by funding legal expenses and other site support. For more background on how the Washington Post smeared Naked Capitalism along with other established, well-regarded independent news sites, and why this is such a dangerous development, see this article by Ben Norton and Greenwald and this piece by Matt Taibbi. Our post gives more detail on how we plan to fight back. 348 donors have already supported this campaign. Please join us and participate via our Tip Jar, which shows how to give via check, credit card, debit card, or PayPal.
100-year-old lobster bought by vegan gets new lease on life Treehugger
Without Major Interventions, the Orca's Days Are Numbered Truthout
Darwin's Mistake Jacobin. Amusing review of the latest book by Thomas Friedman, everyone's favorite NYT op-ed punching bag. Often faulted for his Look Both Ways Before Crossing analysis, not to mention his alarming metaphors, as far as I'm aware, he's yet to be tarred with the fake news feather.  The review's not coffee-snortingly funny; in that regard, it's hard to top Taibbi, whose Friedman takedowns have usefully been collected here: The Definitive Collection of Thomas Friedman Takedowns Jillian C. York.
Deaths in Immune-Therapy Trials Haunt the Experimental Cancer Treatment MIT Technology Review. Warning of the Perils that Lurk at the Cutting Edge.
2016 Post Mortem
Democracy Now! Special: Bernie Sanders on Trump's Victory & the Need to Rebuild the Democratic Party Democracy Now!
America is No. 1 at this — and it's not something to brag about We're No. 1! We're No. 1! Oh….
Martin Shkreli responds after Sydney Grammar boys make Daraprim Sydney Morning Herald (YY).
Canadian Prime Minister Trudeau gives go-ahead to two oil pipeline projects Art Technica. Reminder that oil and gas pipelines are not confined to the US part of North America.
We can cut emissions in half by 2040 if we build smarter cities The Conversation. Useful redirection toward solutions, and away from hysterical handwaving (however justified).
THE WAYS IN WHICH I'D LIKE TO GET ATTACKED BY A BEAR Literary Hub
Russia
'We need friends': In his annual state-of-the-nation address, Putin made it clear he wanted to work with Trump Business Insider. Does this article get Business Insider plunked onto The List? And how about Reuters– the original source of the reporting?
AI Songsmith Cranks Out Surprisingly Catchy Tunes MIT Technology Review
A beginner's guide to beefing up your privacy and security online Ars Technica. Just a starting point…
Magic mushroom ingredient psilocybin could be key to treating depression – studies Guardian. Who knew?
Growing Far-Right Nationalistic Movements Are Dangerously Anti-Muslim — and Pro-Israel. The never to be missed Glenn Greenwald.
Syraqistan
What Is Happening In Syria? Russia Asks West To Stop Its 'Geopolitical Engineering' In Middle East International Business Times
Orwell in Oslo: Nobel Institute Honors Kissinger (Again) and Brzezinski Counterpunch
Just 90 companies are accountable for more than 60 percent of greenhouse gases Bulletin of the Atomic Scientists. From late October, but still worth reading.
Despite the New York Times liberal wishful thinking, Donald Trump is still in favour of waterboarding Independent. The always astute Patrick Cockburn.
Class Watch
Starving in America The Baffler
Opinion: What happens if Italy votes 'no' on Sunday Marketwatch
Why New York's most beloved stores are dying NYPost
Indian Currency Trainwreck
Demonetisation: Voices From Varanasi, Modi's Constituency Varanasi, formerly known as Benares, remains one center of India's handloom industry, where highly-skilled weavers continue to produce exquisite brocades. Worth pointing out that about 1 in 8 of all Indian jobs is in the textiles sector, IIRC. The Wire.

RBI claims there is enough cash to deal with payday rush, but banks say they are out of money Scroll.in
New McCarthyism
Brexit
Inflow of EU citizens drives UK immigration to record 650,000 FT

The Remainers aim to beat Brexit by playing a long game New Statesman
Trump Transition
Antidote du jour. We must always be vigilant: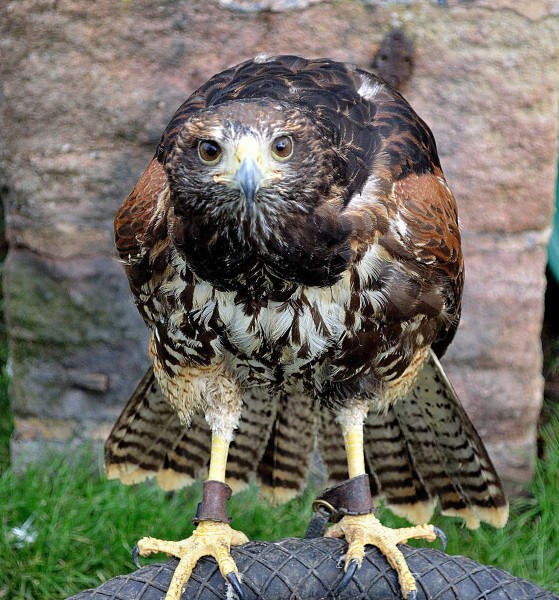 See yesterday's Links and Antidote du Jour here.