Elephant keeper who punched a kangaroo to save his beloved pet dog will keep his job as a zookeeper at Taronga Zoo Daily Mail (Li). Footage of 'roo boxing.
Lucky find offers our first look at a dinosaur tail, complete with feathers ars technica (Chuck L)
Polar vortex redux? U.S. forecasters say it could hit next week Reuters (EM). It did get suddenly cold and windy here…but not yet like the polar vortex period of a couple of years ago. Looks like the Midwest will get the worst, not clear yet how much the Northeast will be whacked.
Sweden's recycling is so revolutionary, the country has run out of rubbish Independent (furzy)
Mass Extinction and Mass Insanity Automatic Earth (Chuck L)
Japanese city tags elderly dementia sufferers with barcodes Japan Times (YY)
Germans worried about how to pay for refugees, survey says DW
Italy's Five Star looks to prove its shine to centre ground Financial Times
Boris Johnson doesn't deserve our mockery for calling out Saudi Arabia – he deserves our admiration Independent (YY)
Syraqistan
Trump Transition
Intel analysts instructed to limit briefings with Trump to under 140 characters Duffelblog (Li)

Trump's Chumps: Victims of the Old Bait and Switch Counterpunch. Resilc: "Not that the demoz are changing much either from their own bait and switch."

Exxon's Tillerson Is Top Candidate for Secretary of State Wall Street Journal

Trump presidency: Third Goldman executive set to join his cabinet BBC

Trump says U.S.-China relationship must improve Reuters (EM)

Trump gives Wilbur Ross wide trade policy powers Financial Times

Trump's Labor Secretary Pick, Andrew Puzder, Is Swamped in His Own Workplace Lawsuits Daily Beast (furzy)

Mad Men: Trump May Be the Perfect Vehicle for Kissinger's Philosophy Nation (resilc)

Donald Trump is going to keep wrecking Afghanistan openDemocracy (resilc)

Netanyahu's Point Man in the White House World Policy Institute (resilc)

Trump, the Man in the Crowd The New Yorker. Important. As Lambert wrote, based on seeing Trump speak in Maine, his speeches were focused, but not in the conventional manner: he clearly had points he made, and moved through them systematically, but he improvised far more widely around each point than just about anyone else does…save maybe a comic. This piece makes the Trump speech seem unfocused, when the writer may not have wanted to listen carefully to pick out where he anchored each new message. But regardless, the messages that she did hear don't seem at all inspiring. Resilc: "2018 riots/recall."

Democrats Should Fight All of Trump's Nominees. Yes, All of Them. Nation (resilc). Democrats? Fight? How quaint.

How We Can fight back against Trump's Anti-EPA Juan Cole (furzy)

Trump's Pick for Health Secretary Has Spent Years Trying to Limit Access to Contraception Mother Jones (resilc)
CIA says Russia intervened to help Trump win presidency Boston Globe
Russia Hacked Republican Committee but Kept Data, U.S. Concludes New York Times
Judge refuses to end Wisconsin recount: report The Hill (furzy)
Senate passes stopgap funding bill, averting shutdown The Hill (furzy)
Repealing Obamacare to be first on Senate agenda in 2017 Reuters (EM)
The Rise and Fall of Obamacare: Will the Inside Story Ever be Told? Counterpunch (margarita). Important.
Aetna CEO Denies Obamacare Pullout Driven by U.S. Merger Suit Bloomberg. Puhleeze.
Battle lines in California's water wars are redrawn in Trump era Financial Times
Ohio lawmakers approve college campus concealed-carry bill Reuters (EM)
Oakland city workers visited warehouse, did not flag fire hazard Reuters (EM)
Leon Cooperman Seeks Dismissal of SEC's Insider Trading Case Bloomberg. This is now very much an uphill fight in light of the recent Supreme Court decision. I doubt Cooperman can win a motion for summary judgment, and then the SEC will be able to perfect its facts. Maybe they are indeed on his side, but the law sure isn't.
Accusations of Fraud at Wells Fargo Spread to Sham Insurance Policies New York
New McCarthyism
Washington Post on the 'Fake News' Hot Seat Daily Beast. This story is still at the top of the Beast's "Read This List" sidebar.

Naked Capitalism Threatens Lawsuit Over Washington Post Over "Fake News" Story; Obama Starts Russia Witch Hunt Michael Shedlock. EM: "Mish admits he is jealous. :)" He shouldn't be.

Here's The Washington Post's Letter Responding to Truthdig's Demand for a Retraction TruthDig

Big Money Intends To Shut Down Our Website Paul Craig Roberts

Hillary Backer, Republican Senator Lindsey Graham, Heads Obama's Witch Hunt on Russia Michael Shedlock. EM: "It is interesting to compare the alacrity shown by the administration here compared to, say, widely documented evidence of black-letter mass-scale fraud by the TBTF banks. Legacy-issue time!"

Neo-McCarthyism and the New Cold War Nation. YY: "John Batchelor Show is a wierd mix of history fetish and reactionary politics (I'm guessing that Bachelor's audience is primarily "conservative right") with the exception of the weekly appearance of Stephen Cohen, the one man crusade against Russophobia. So its usually the same message whether he be on John Batcherlor, Salon or the Nation. NC gets a mention in this one though."

Clinton decries fake news 'epidemic' Politico. In case you missed it. Plutonium Kun: "Kill me."
Class Warfare
The Blind Spots of Liberalism Jacobin. Margarita: "On a county that voted both for Trump and Kamala Harris by wide margins."

The right has its own version of political correctness. It's just as stifling. Washington Post (resilc)

Economists Pretend They Don't Pick Winners and Losers Bloomberg
Antidote du jour. From my Mac support person Harry: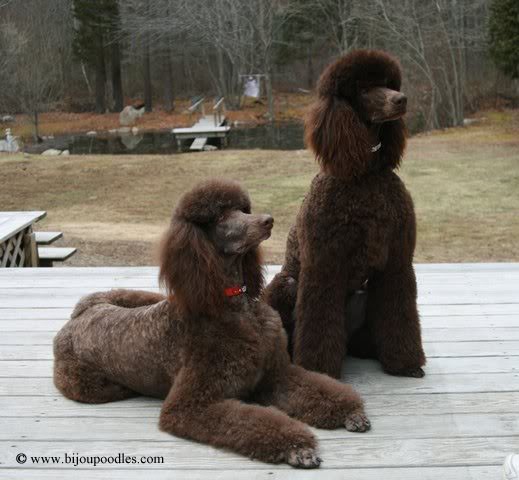 See yesterday's Links and Antidote du Jour here.