My Life with the Physics Dream Team Nautilus
John Glenn, American hero, aviation icon and former U.S. senator, dies at 95 The Columbus Dispatch
A Feathered Dinosaur Tail with Primitive Plumage Trapped in Mid-Cretaceous Amber Current Biology. Cool images tail of a feathered dinosaur found in amber from Myanmar.
Police State Watch
PHONE-CRACKING CELLEBRITE SOFTWARE USED TO PROSECUTE TORTURED DISSIDENT Intercept

Power to the People: John Lennon's Legacy Lives On Counterpunch. I missed this yesterday, the 36th anniversary of Lennon's murder.
Transportation Department Weighs Allowing Phone Calls During Flights WSJ
#NoDAPL
A Victory at Standing Rock—for Now Truthdig. But for how long?

North Dakota Could Be Biggest Loser in Ruling Against Oil Pipeline NYT This is by no means over folks– especially with Pruitt selected to head the EPA.
What would a rational criminal justice system look like? Aeon
Big Pharma and Distracted Driving Are Killing Americans Early MIT Technology Review
The top 10 leading causes of death in the US Treehugger
Health Care
Hospitals warn Trump: Price's plan to repeal ACA will cost us $165 billion Ars Technica
Syraqistan
There's one key difference between the Second World War and the Syrian conflict – the rebels of Aleppo are no heroes Independent. Robert Fisk's latest.
Class Warfare
The Blind Spots of Liberalism Jacobin

Barely Half of 30-Year-Olds Earn More Than Their Parents WSJ
Our Famously Free Press
Neutering the News The Baffler. Takedown of new NYT public editor: "a dangerous simpleton."

The age of outrage New Statesman. Edited version of Ian Hislop's Orwell lecture: Why are we so quick to take offense?

Donald Trump Deserves to Be Ridiculed—It's the One Thing That Terrifies Him Truthdig. Is this the Donald's Achilles heel: he can't take a joke at his expense?
New McCarthyism
Brexit
Trump Transition
Boris Johnson's remarks about Saudi Arabia 'not the government's view' Guardian
South Korean parliament votes to impeach President Park Geun-hye SCMP
2016 Post Mortem
Hillary Clinton warns fake news can have 'real world consequences' The Guardian

Top Clinton ally hints at a major battle against fake news Business Insider
Indian Currency Train Wreck
RBI's Lack of Foresight and Transparency on the Impact of Demonetisation Is Disappointing The Wire

'Good for the country, not good for the poor': Delhi's marginal folk struggle with demonetisation Scroll.in

In Bundelkhand, Farmers Sink Into Debt As Rural Economy Collapses Under Demonetisation The Wire
Refugee Watch
The Death Strip at the Turkish-Syrian Border Der Spiegel

German refugee murder arrest in Freiburg heightens tensions BBC

Refugees dying from hypothermia as deadly Mediterranean boat crossings continue into winter Independent
China?
For China, climate change is no hoax – it's a business and political opportunity The Conversation
Antidote du jour: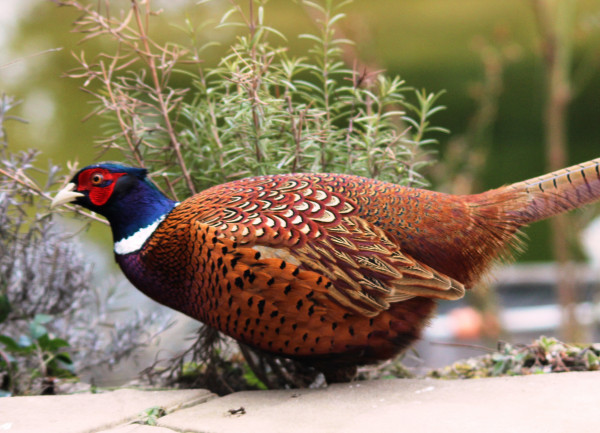 See yesterday's Links and Antidote du Jour here.