US financial stocks make gains in wake of Fed signals FT
Yield on 10-Year Government Note Hits Highest Close Since September 2014 WSJ
Lawmakers Who Owned Bank Stock Were More Likely To Vote For Wall Street Bailout: Study David Sirota, International Business Times
California, Uber meet amid self-driving car legal showdown AP
DeVry agrees to pay $100m in case alleging deceptive ads Boston Globe
How a Monte dei Paschi Rescue Is Unlikely to Solve Italy's Banking Problems WSJ
Corpus Christi, Texas, tells residents to avoid tap water due to contamination fears AP. Remember when finding shovel-ready projects for Obama's stimulus package was hard?
Corpus Christi law firm sues Valero, contractor over water issues Corpus Christi Caller-Times
China?
China Halts Trading in Key Bond Futures as Panicky Investors Sell Securities WSJ
World Bank Donors Commit to Record $75 Billion to Meet Growing Demand WSJ
Police State Watch
Video: San Diego Police Allow Police Dog To Bite Naked Man For 40 Seconds Jonathon Turley (Re Silc).

When SWAT Raids Are Routine The American Conservative
Our Famously Free Press
International Fact-Checking Network fact-checkers' code of principles Poynter. I'm so old I remember when we had editors to do that!

Facebook now flags and down-ranks fake news with help from outside fact checkers TechCrunch. Using Poynter's code.

Got a confidential news tip? NYT. Times sets up secure dropbox. Of course, if spiking James Risen's warrantless surveillance story until after Bush was elected in 2004 is any indication, what the Times means by "get in touch with and provide materials to our journalists" isn't necessarily what a whistleblower might think it means.
War Drums
Bipartisan War The Unz Review (Re Silc).
2016 Post Mortem
Stop It! There Are No Big Lessons From the 2016 Election. Kevin Drum, Mother Jones. "It is a tale. Told by an idiot…" The literal STFU is a nice touch.
Elizabeth Warren Fuels 2020 Speculation By Joining Key Senate Committee Time
2 former NC governors criticize GOP efforts to strip executive power Charlotte Observer. Strip executive power from an incoming Democrat governor.
Republicans could keep parts of Obamacare for up to four years Politico and Democrats open to replacing Obamacare Politico. Sounds bipartisan. Watch out.
Trump Transition
* * *

* * *

* * *
Labor Secretary Tom Perez Jumps Into The Race For DNC Chair HuffPo
Top Democrats Call for Public Hearing on DOL Waivers for Banks with History of Misconduct House Committee on Financial Services. A letter to Labor Secretary Tom Perez.
Beyond Hope TNR
Guillotine Watch
Class Warfare
Why the Peak Oil Movement Failed The Archdruid Report
Antidote du jour (via):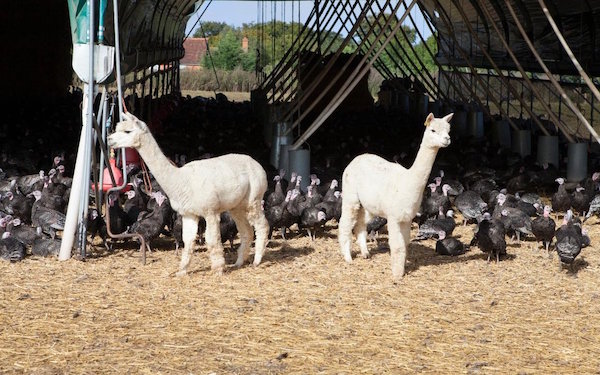 Bonus video:
Swimming Bat pic.twitter.com/KP4ZHq2a7T

— Nature is Scary (@TheScaryNature) December 11, 2016
See yesterday's Links and Antidote du Jour here.