Anthrax in the Arctic: why wolves are the least of a reindeer's worries this Christmas New Statesman
What's Happening to the Bees and Butterflies? NYRB
What will all the 'stuff' you own mean when you're older? The Conversation
Panasonic to invest over $256 million in Tesla's U.S. plant for solar cells Reuters (EM).
Trans-Siberian Railway: a view from Moscow to Vladivostok – a photo essay Guardian (JH)
Big Brother Is Watching You Watch
Can an Amazon Echo Testify Against You? Selectall (resilc)

An update on all the legal cases we thought would be huge in 2016 Ars Technica
The Crisis Manager's Cheat Sheet for 2017 Foreign Policy
Black Lives Matter
KING: Black family brutalized by Texas police when trying to report a man assaulting their child  NY Daily News (guurst)
2016 Post Mortem
Why People Vote for Counterproductive Policies Why People Vote for Counterproductive Policies The Atlantic (resilc)
Economists versus the Economy Project Syndicate
Health Care
More Doctors Demand Payment Upfront Truthout

To Stop Price Spikes on Prescription Drugs, a Widening Radar NYT. Gretchen Morgenson on pharma price gouging.

Ohio Democratic Star, Nina Turner, To Keynote Single-Payer Conference Plunderbund (Phil U)
Fights, disturbances shut down malls across U.S. Reuters
Did a US Firm Use a Doctor-Industry Nexus in India To Push Through an Untested Drug? The Wire
Report: Netanyahu Threatened New Zealand Daily Beast (resilc)
Syraqistan
What went wrong? A withering West Al Jazeera
Stun guns and male crew: Korean Air to get tough on unruly passengers Reuters
Brexit
Brexit, pursued by a fear New Statesman
Corbyn hits back after Obama suggests Labour is disintegrating Guardian
Class Warfare
Beyond Bread and Butter Jacobin

Election Losses Don't Stop Corporate Efforts to Block Voter-Approved Minimum Wage Hikes Truthout

Outrage Over the Economy Doesn't Explain Surging Global Populism Bloomberg
New McCarthyism
Berlin in Lockstep with US — Planning 'Center of Defense Against Disinformation' Ahead of Elections Free Thought Project

Innenministerium will Abwehrzentrum gegen Falschmeldungen einrichten Der Spiegel

US anti-propaganda law 'may set stage for war of ideas with China' SCMP
China?
As China Pivots, Trump Risks Fighting an Old War WSJ

China is on a massive bitcoin buying spree Boing Boing (resilc)
Israeli Police call for criminal probe into Netanyahu Corruption Veterans Today
Trump Transition
Antidote du jour: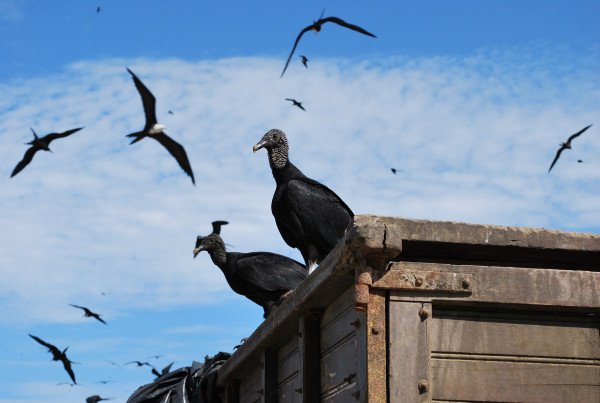 See yesterday's Links and Antidote du Jour here.