By Lambert Strether of Corrente
Thanks, readers, for the surprising number of comments on my last gardening post; I still have to read and respond to them. –lambert
TPP
As our liberals and our famously free press dogpile on piss jokes, crowd size, and Tweeting, there are actual stories to cover. It's worth noting that most Trump voters will see these measures as Trump immediately beginning to deliver on what he promised them.
"Trump Abandons Trans-Pacific Partnership, Obama's Signature Trade Deal" [New York Times].
"Trump To Announce Plans For Renegotiation Of NAFTA: Five Ways To Improve The Agreement" [Forbes]. "[A]s an agreement negotiated a quarter-century ago, there is plenty of space for the Trump administration to propose an update to NAFTA that would favor U.S. workers and competitiveness."
"Although the new administration says its first trade action will be to withdraw from the multi-nation Trans-Pacific Partnership (TPP), as part of its 'America First' agenda, Wilbur Ross, the bankruptcy-turnaround investor nominated as secretary of commerce, has said he prefers to focus on boosting exports and using carrots to keep factory jobs in the US" [Lloyd's Loading List]. "But Ross said the administration would evaluate punitive actions, such as the recent threat of a 35% tariff on automobiles made abroad, on a case-by-case basis, highlighting the fundamental shift the administration is undertaking in trade."
Politics
Trump Inaugural
Another flare-up:

The black bloc was out in full force earlier in DC! #DisruptJ20 #TrumpInauguration #AntiFa pic.twitter.com/N9FM3d6F91

— Ash J (@AshAgony) January 20, 2017

A correspondent remarks:

How do we know that black bloc is run by police informers? Because they break windows and burn cars but leave surveillance cameras unmolested.

Hmm.
Trump Transition
"A key fundraiser for Barack Obama and a Chinese conglomerate are buying Anthony Scaramucci's investment firm" [Business Insider]. How cozy.

"GOP Senator Calls for Investigating What FBI Did About Russia-Trump Intelligence" [Mother Jones]. Lindsay Graham. C'mon, Mother Jones. Surely you can do better than this. I mean, for a minute I thought "GOP Senator" was credible!
2016 Post Mortem
"How Struggling Local Economies Helped Decide the 2016 Election" [Medium]. "[I]t appears that business closures helped the president-elect poach counties that had voted for President Obama twice before. Of these 209 counties, roughly 75% saw more businesses close than open from 2010 to 2014. It's important to note that these counties ran the gamut from affluent to distressed; highly educated to below average; overwhelmingly white to majority-minority. In spite of their many differences, a decline in business dynamism is where the vast majority found common ground."

Isn't it pretty to think so:

? A secret message was found in Trump's #Inauguration Address: "BERNIE WOULD HAVE WON." ? pic.twitter.com/ciSm4lKVxo

— Diane N. Sevenay (@Diane_7A) January 20, 2017
Realignment and Legitimacy
""The Democratic Party Can't Just Whisper Sweet Nothings Anymore" – Nina Turner on RAI (1/4)" [Real News Network]. I like Nina Turner because she doesn't crap around. If the Democrats were a functional party, she'd have a lot more experience in many more offices.

"C.I.A. Torture Detailed in Newly Disclosed Documents" [New York Times]. This will certainly come as a shocker to liberals upholding the CIA as an avatar of integritude.

And then there's this:

A reminder that radicalization isn't just Islamist and that it follows an identifiable, interruptible roadmap. pic.twitter.com/OPUzmLV8Oz

— İyad el-Baghdadi (@iyad_elbaghdadi) November 14, 2015

While this reminds me of the "Five Stages of Grief," another overly schematized process that's been popularized, there does seem to be rather a lot of this going around. For example, the Twitter discussion on whether it's OK to punch a fascist. Possibly so, if I trusted the Clinton operatives to be able to discern a fascist when they encounter one, and not to use their newly discovered punching empowerment to settle old scores or for personal gain.
Obama Hagiography
"President Barack Obama considered minting the coin" [Business Insider]. I should really write a retrospective on this; it's quite remarkable, if true.
Stats Watch
There are no official statistics today.
Debt: "The growth of per capita consumer debt appears to have stalled in the United States. After an extended period of growth, real per capita consumer debt slipped 0.1 percent in the third quarter, according to the latest issue of The Quarterly Debt Monitor" [Econintersect].
Shipping: "The new Landstar U.S./Mexico Logistics Service Center is 31,000 square-feet and on a 50-acre site that accommodates 450 trailers and also provides room for future expansion and is one of the largest facilities of its kind in Laredo, according to Landstar. And the company added that the center also is comprised of a highly secured C-TPAT (Customs–Trade Partnership Against Terrorism) certified site, which includes a 30-bay cross dock and transload facility and a dedicated platform and Heavy/Specialized freight area with a custom 120-ton standalone bridge crane, which has a clearance area of 35 feet high and 37 feet wide, which Landstar said accommodates the ability to transload many of the largest super loads" [Logistics Management]. A lot of bets on globalization have yet to play out.
Trade: "The eastbound remains a weak market with year-to-date North American outbound volumes the end of November a fraction below what was carried in the same 11-month period of 2015. Here, a strong dollar and subdued demand in Europe is not providing any momentum to the trade, which last saw any real annual growth in volumes way back in 2013" [Lloyd's Loading List].
Trade: "analysis of U.S. trade statistics released last month by the U.S. Census Bureau, indicates that exports to California's major Pacific Rim trading partners saw a healthy 17.4% jump in November. The gains were reflected in the increased volume of outbound traffic at the state's principal international trade gateways" [Logistics Management].
The Bezzle: "Western Union admits to aiding wire fraud, to pay $586 mln" [Reuters]. Cost of doing business…
Rapture Index: Unchanged [Rapture Ready]. Record High: 189, October 10, 2016. Current: 184.
Today's Fear & Greed Index: 49 Neutral (previous close: 54, Neutral) [CNN]. One week ago: 54 (Greed). (0 is Extreme Fear; 100 is Extreme Greed). Last updated Jan 23 at 1:11pm. For a change, the nineteenth hole was sober on Sunday afternoon….
Gaia
"Exxon Mobil Corp. encountered a major setback on Wednesday when a Massachusetts judge ordered the oil company to turn over 40 years of documents related to climate change" [HuffPo]. "The Massachusetts ruling was particularly timely because it occurred on the same day former Exxon Mobil CEO Rex Tillerson refused to say during the first day of his confirmation hearing to become secretary of state whether the company knew about the climate phenomenon."
The Unsettlement
"How to Use Social Media at a Protest Without Big Brother Snooping" [Wired].
Class Warfare
"CAN BEHAVIORAL SCIENCE HELP IN FLINT?" [New Yorker]. Not as much as new pipes. "Nudge theory" in Flint.
"How Bullshitters Not Just Survive But Thrive, Until…" [LInkedIn]. I love that the piece is in LinkedIn. That's so meta.
News of the Wired
"Other findings show that pen and paper have an edge over the keyboard. Research by Princeton University and the University of California at Los Angeles, published in 2014, showed that the pen is indeed mightier than the keyboard. In three studies, researchers found that students who took notes on laptops performed worse on conceptual questions than students who took notes longhand. Those who took written notes had a better understanding of the material and remembered more of it because they had to mentally process information rather than type it verbatim" [BBC]. Wait. Computers make you stupid?
"The presidential communications equipment under Barack Obama" [Electrospaces].
In case you were wondering:
* * *
Readers, feel free to contact me with (a) links, and even better (b) sources I should curate regularly, and (c) to find out how to send me images of plants. Vegetables are fine! Fungi are deemed to be honorary plants! See the previous Water Cooler (with plant) here. And here's today's plant (LR):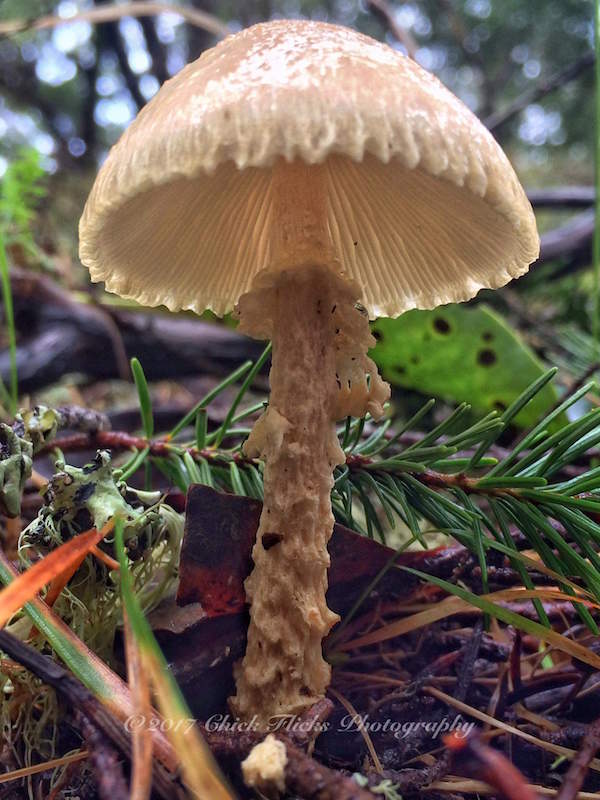 LR comments: "Re: Great foto from the California mushroom identification forum on Facebook!"
Readers, Water Cooler is a standalone entity, not supported by the very successful Naked Capitalism fundraiser just past. Now, I understand you may feel tapped out, but when and if you are able, please use the dropdown to choose your contribution, and then click the hat! Your tip will be welcome today, and indeed any day. Water Cooler will not exist without your continued help.