By Lambert Strether of Corrente
Trade
TTIP: "Trump administration officials approached Germany, France and other European Union countries despite the fact that EU member states can only negotiate new trade pacts collectively as part of the 28-nation trading bloc, informed sources told Morning Trade" [Politico]. "The offer was rebuffed by those countries because of their current trading arrangement, the sources said, but it shows the aggressive pivot the new White House is taking in pursuing bilateral trade deals. The move also shows the dim view the current administration has toward the Transatlantic Trade and Investment Partnership — a proposed trade deal between the U.S. and EU that was pursued by the Obama administration."
TISA: The Annexes [Bilaterals.org].
"As TPP crumbles, people must remain vigilant vs equally unfair bilateral deals" [Bilaterals.org]. "Through BITs, American corporations can cement their power to subvert local economies and people's rights through national treatment, protection from expropriation and performance requirements for investments, and access to dispute settlement mechanisms through investor-state-dispute settlement."
"The U.S. trade deficit with China between 2001 and 2015 cost 3.4 million jobs, of which more than three-quarters were in the manufacturing sector, according to a report released today by the labor-backed Economic Policy Institute" [Politico]. "The report, which is sure to fuel Trump's fervor in hitting China's trade practices, offers a number of 'direct policy responses.' 'To adequately respond to these threats, Congress and the president should enhance enforcement of fair trade laws and treaty obligations (through anti-dumping, countervailing duty, and WTO case filings) and implement better early warning systems and mechanisms for responding to import surges,' the report says."
Politics
Trump Transition
This:

I better not ever hear "congress had Obama's hands tied" again w/ Trump wielding executive power like a Samurai sword & nobody saying shit. https://t.co/ZoCREj598w

— #J20 (@Delo_Taylor) January 31, 2017

"Administration officials have drafted a new executive order aimed at overhauling, among other things, the H-1B work-visa program that technology companies have long relied on to bring top foreign engineering talent to their U.S.-based locations" [USA Today]. "The order is aimed at ensuring that "officials administer our laws in a manner that prioritizes the interests of American workers and — to the maximum degree possible — the jobs, wages and well-being of those workers," according to a copy of the document provided to USA TODAY."

"Senate Democrats boycotting HHS, Treasury nominees" [CNN]. "But minutes after the vote was scheduled to take place, Democrats on the panel convened an impromptu news conference to announce that they refused to participate in the proceeding, all as their Republican colleagues were waiting in a hearing room down the hallway… The Senate Finance Committee was set to vote on the nominations of Rep. Tom Price to lead the Department of Health and Human Services and Steve Mnuchin for Treasury Secretary. But the timing remains unclear. The Senate Finance Committee's rules state that at least one Democrat must be present in order for the panel to take a vote on nominees. That means Democrats can continue to refuse to show up to future committee votes, making it impossible for the panel to consider a nominee."

"Democrats shouldn't go scorched-earth on Trump's Supreme Court nominee" [Editorial Board, WaPo]. "[T]he Supreme Court confirmation process needs to be protected from partisan politics to the greatest extent possible and that a scorched-earth Democratic response to any nominee, regardless of the individual merits, would simply deepen that harmful politicization. Yes, Mr. Trump seeks to fill the court's vacancy to his liking, on the basis of a thin electoral college-only victory. Still, however narrow, his victory was legitimate and he does have the clear constitutional prerogative to make the choice."

"President Trump on Tuesday told a group of drug company executives gathered for a meeting at the White House that they need to 'get prices down'" [The Hill]. But: "At the meeting on Tuesday, Trump also spoke out against what he called 'price-fixing' in Medicare.'I'll oppose anything that makes it harder for smaller, younger companies to take the risk of bringing their product to a vibrantly competitive market,' Trump said. 'That includes price-fixing by the biggest dog in the market, Medicare, which is what's happening. But we can increase competition and bidding wars, big time.'" In other words, forget about single payer's proven ability to use the governments buying power on behalf of citizens, because markets. Of course, in a sane universe, we'd have had 2017 – 2009 = 8 years of experience with that.

Obama's law prof on Bannon at the NSC:

2/role Bannon has been given is crazy and dangerous but it doesn't seem to violate any law, though it probably should.

— Laurence Tribe (@tribelaw) January 31, 2017

Liberals, especially process liberals, have a deep confusion between "the rule of law," "democratic norms," "the way things have always been done," and "my ricebowl, dammit!"

"Dems plot 'constant campaign' against Trump in war room" [The Hill]. From January 25. I'm not hearing a lot about this, which I don't like. Too quiet. Not that I'm foily.

"President Donald Trump will continue to enforce a 2014 executive order that offers protections for the employees of federal contractors from discrimination based on their sexual orientation, the White House said early Tuesday" [Wall Street Journal, "White House Will Continue Enforcing 2014 Obama LGBTQ Workplace Order"]. "Mr. Trump 'is determined to protect the rights of all Americans, including the LGBTQ community,' the White House said. It said the 2014 executive order signed by former President Barack Obama that protects LGBTQ rights for people working at federal contractors 'will remain intact at the direction' of the new president."

"Trump has appointed a leading denier of climate change, Kenneth Haapala of the Heartland Institute, to serve on the administration team handling appointments for the U.S. Department of Commerce, the federal agency that oversees NOAA. Haapala will be in a position to help choose top administrators at NOAA, an agency that conducts atmospheric research and, among other duties, also oversees the National Weather Service and the National Marine Fisheries Service" [McClatchy].
2016 Post Mortem
"The worst-kept secret inside Democratic circles is how bitter Hillary Clinton's team is at President Obama over her election loss. We have heard from numerous, anguished people in Clinton-land blaming Obama — more than Putin, FBI Director James Comey or, um, Hillary herself — for the defeat" [Mike Allen, Axios]. "The reason: Clintonites feel that if Obama had come out early and forcefully with evidence of Russian interference in the campaign, and perhaps quicker sanctions, she might be president today. His caution, they argue, allowed the public to have a foggy sense of clear, calculated, consistent Russian meddling in the campaign. We can't stress enough how upset some Democrats are. It's testing relationships between Clinton and Obama loyalists. It's making efforts to form a new Trump opposition coalition harder." Hilarity ensues, as Clintonites deploy the blame cannons against [genuflects] Obama! (More here at TNR: "President Obama didn't lose the election. Hillary Clinton did." When you've lost Brian Beutler….) So I guess Obama is a Putin stooge, now?

"Could Someone Like John Edwards Have Saved the Democrats?" [RealClearPolitics]. Sanders = Edwards – bimbo eruption + white hair. Snark aside, this is an interesting counter-factual on what would have happened had Democrats really followed Judis and Teixeira's formula for "The Emerging Democratic Majority."
Revolt of the Worker Bees
"Full Text of Draft Dissent Channel Memo on Trump Refugee and Visa Order" [Lawfare]. "We are hearing that literally hundreds of foreign service officers are planning to be party to the dissent memo; it's still unclear exactly how many. We have redacted all names and personally identifiable information from this document."
Realignment and Legitimacy
"Corporate America Is Inching Even Closer to a Constitutional Convention" [Alternet]. "According to Article V of the U.S. Constitution, the states can convene a constitutional convention without the federal government's go-ahead if two-thirds (34) of them pass a resolution in favor. Right-wing organizations—and their billionaire funders—have been working feverishly for decades to get state legislatures to call for such a convention, with the explicit aim of limiting the powers of the federal government. And now, they may be closer to their goal than ever. They have already passed resolutions in 28 states, and after November's elections, Republicans will hold control of both chambers in 32 states, up from 30 before the election. Conservatives also dominate in Nebraska's officially nonpartisan, single-chamber legislature, giving them 33. This puts them "just one state shy of the 34 needed to propose an Article V convention and permanently take back our government," Daniel Horowitz wrote in the Conservative Review one week after the election." Well done, Democrats.

"A less-discussed innovation of modern politics is the collapse of earnestness in public discourse. Sarcastic and ironic modes of conversation have sprouted like fungi wherever political discussion occurs –in political speech, formal journalism, social media formats, and on online content aggregators such as Reddit and Tumblr. This mode of discourse provides lazy, comfortable white noise as a backdrop to political discussion, a rhetorical style that can be genuinely funny but that masks a lack of faith in one's words. Moreover, it deprecates sincerity as a value worth striving for while engaging others" [RealClearPolitics].

"The deep roots of modern resentment" [The Economist]. "Today's anger and discontent—from Islamist nihilists murdering Paris concert-goers, to Trump supporters baying for Hillary Clinton to be locked up, to attacks on immigrants following Brexit—is hardly new. For many, such outrages are unfathomable at worst, or at best caused by economic dislocation or internet-peddled conspiracy theories. But Mr Mishra shows how violence, nihilism and hatred of the "other" have ample precedents among Western liberalism's 19th- and 20th-century opponents, whether revolutionaries, anarchists or artists."

"Donald Trump and the Continuing Bush-Obama Legacy" [Limited Hangout]. Interesting corner of blogosphere history, on the "Obama the Conservative" website, "a blog that featured just this single, periodically updated article, nearly 20,000 words long, with obsessively detailed sources and citations (totaling about 500), organized by topic into a navigable table of contents." Conclusion: "Having been on the receiving end of this kind of zealous tribalism, watching the Democratic party devolve into a foaming pig manure explosion, and witnessing the subsequent utter lack of collective introspection, is sad but not surprising. If the party can't admit what a terrible idea it was to try and sell Hillary Clinton as an alternative (!) to the untenable status quo, forget about Democrats ever coming to terms with what a particularly disastrous succession the last two presidencies made. If Bush took the most decisive turn towards a fascist America, Obama's eight years were the coup de grâce that normalized his predecessor's most radical policies. Trump seems like a logical continuation of this trend."
Stats Watch
Employment Cost Index, Q4 2016: "Employers are getting a break as benefit costs continue to slow, helping to hold down the fourth-quarter employment cost index to a lower-than-expected 0.5 percent quarter-to-quarter gain" [Econoday]. "Employers aren't getting as squeezed by benefits as they had in 2014 when related costs were approaching 3 percent. And though wages & salaries are up, there's no indication that an inflationary flashpoint is at hand. Today's report is not likely to heat up the inflation discussion at this week's FOMC meeting."
Chicago Purchasing Managers Index, January 2017: Flat [Econoday]. "New orders have now joined backlog orders in contraction in what is a negative combination for future production and employment. Current production eased but is still solid though employment is clearly weakening, in contraction for a 3rd straight month…. Business spirits and consumer expectations may be high, but they have yet to give the Chicago economy much of a boost." And: "declined but remained in expansion. This survey came in well below expectations" [Econintersect]. "The results of this survey continue to agree with district Federal Reserve manufacturing surveys – and aligns with the overall trend of the ISM manufacturing survey. Still the decline this month was not expected." And: "Trumped up expectations vs 'hard data'" [Mosler Economics].
State Street Investor Confidence Index, January 2017: "[G]eopolitical risk and stretched valuations were the main drag on sentiment, and worries about trade policies and a stronger dollar have taken center stage with the new US Administration in place. In Europe, institutional investor concerns about the impending French and Dutch elections, as well as a hard Brexit may have intensified the cautious tone" [Econoday].
Consumer Confidence, January 2017: "[S]trong and steady" [Econoday]. "But the outlook is less upbeat with more saying there will be fewer jobs 6 months from now and fewer saying there will be more. Confidence in income prospects is also down."
Personal Income and Spending (yesterday): "The net income deceleration/meltdown continues, with no reason to suspect anything but more of same" [Mosler Economics]. "With income currently falling faster than consumption, I wouldn't be surprised if consumption growth slows as well."
Shipping: "Armed with licenses from both China and the U.S., [Amazon] is now positioned to buy space on container ships at wholesale rates and resell at retail rates, which will allow the company to connect two of the world's largest markets while cutting out competitors" [Logistics Management]. "Given Amazon's new deal with Air Transport Services, freight forwarders and air cargo companies have reason to worry that they are the next vertical to be disrupted. Because of this, the shipping industry can expect to see a decline in demand and heightened price competitiveness."
Labor Power: "Today, there are 1.4 million fewer construction jobs in the United States than there were a decade ago, the largest employment decline of any industry. Employment growth in the U.S. was driven primarily by the education, health care and social services sector. Nationwide, the sector netted an addition of some 4.4 million new workers" [247 Wall Street]. In some states, such as North Dakota and Texas, employment growth was also largely attributable to gas fracking and oil exploration. The degree to which the number of jobs increased by state depended largely on the skill level of the state's labor force and its industrial composition. It appears as though newer jobs tend to require a higher education."
* * *
I have massive backlog of bezzle material. No surprise there! So here's a lot of it…
The Bezzle: "Alphabet Inc.'s Google runs the world's largest advertising business, selling space atop its search results. Google is also among the biggest buyers of those ads, promoting products from its music service to its app store" [Wall Street Journal, "Google Uses Its Search Engine to Hawk Its Products"].
The Bezzle: "After $34M in preorders, iOS-connected self-flying drone project Lily crashes, will issue refunds" [Apple Insider]. "Preorders will be reimbursed over the next 60 days, with payments returning to credit and debit cards used for the original transaction, though there is a form available for cases where the card has expired to arrange alternate payments. Considering the financial difficulties, it is unclear if refunds will be made in full to the project's backers."
The Bezzle: "Praepitcha Smatsorabudh, a woman who made more than $1 million in a multi-year scheme in which she purchased designer purses from department stores, then returned counterfeit versions to get her money back, has been sentenced to over two years in prison" [The Fashion Law]. Only a million? There's your problem…
The Bezzle: "ASILOMAR AI PRINCIPLES" [Future of Life Institute]. "Beneficial AI," says Elon Musk. So there's a grift…
* * *
Rapture Index: Down 1 on liberalism ("President Trump has voided Several of Obama's executive orders") [Rapture Ready]. Record High: 189, October 10, 2016. Current: 183.
Today's Fear & Greed Index: 51 Neutral (previous close: 55, Neutral) [CNN]. One week ago: 52 (Neutral). (0 is Extreme Fear; 100 is Extreme Greed). Last updated Jan 31 at 11:48am. Nervous stomachs…
Health Care
"'Since Obamacare and these issues have come up, the women are in my grill no matter where I go,' Brat told an audience Saturday at a meeting of conservative groups at Hanover Tavern" [Richmond Times-Dispatch]. "'They come up — 'When is your next town hall?' And believe me, it's not to give positive input.'" That's good. And if the Democrat Establishment has its way, it also means making ObamaCare permanent, because markets. Pass the Victory gin.
"Whitley County has a median per capita income of $16,748, is 97% white, and 88% of the residents don't have a college degree. In the three years since the passing of Obamacare, the Whitley County population with insurance has risen from 75% to 90%. Like other lower-income less-educated white Americans, Whitley County has benefitted disproportionately from Obamacare. However, these residents like many other Americans are unhappy with Obamacare mainly because of the unaffordable premiums and deductibles. But Whitely County residents had a nearly uniform belief that Trump, as a business man, wouldn't entirely repeal Obamacare and leave millions without health insurance, but instead come up with a more affordable alternative. They were frustrated with the current law and willing to take a gamble on a new law under a new administration" [Legal Ruralism (TG)]. "Rural voters, like those in Whitley County, are right to be skeptical of Obamacare because as a whole it wasn't tailored to help rural people and address their specific needs. This oversight has lead to disproportionately higher premiums in rural areas. There are several reasons why premiums are rising at a faster rate in rural areas. These reasons include: moving towards value-based payment models, rural populations are sicker than anyone expected, and rural areas are poorly integrated into rating areas and are facing higher than average rates of insurer drop outs."
"[C]onservative legal activists are pushing Republicans to make unprecedented use of a 1996 law they claim would allow the Congress to swiftly ax ACA-related and other rules issued over the entire length of the Obama administration. Experts say it's very possible congressional GOP leaders may try this, but that this approach is legally untested and would be politically explosive" [Modern Health Care]. The Congressional Review Act, passed by Republicans in 1996 as part of their "Contract with America," enables Congress to overrule regulations issued by the executive branch through straight-majority votes in the House and Senate. Though it's been seldom employed in the past, House Majority Leader Kevin McCarthy promised last week to use the law to start repealing specific Obama administration regulations finalized in the previous 60 legislative days, which goes back to last June… McCarthy also said last week that he and his GOP colleagues would pursue ACA repeal and replacement on three simultaneous tracks – an expedited budget reconciliation bill that can be passed on a straight party-line vote; executive actions by the Trump administration to restructure insurance markets; and a series of regular bills to replace the ACA that will need some Democratic support. Congressional repeal of Obamacare regulations using the Congressional Review Act theoretically could accompany the administration's executive actions." Very good article on the repeal part; but it's the replace part that's the killer. ObamaCare is, after all, a Republican plan.
"As of Monday, grassroots Get Covered groups in three dozen states had 30 percent fewer consumers requesting online appointments to get assistance in choosing health plans compared with a year ago, according to the nonprofit organization Enroll America" [WaPo]. Dear Lord. What a rickety administrative structure. Imagine of Medicare or Social Security worked that way [neoliberals salivate]. "Despite a presidential executive order to relax federal rules under the ACA and seesawing decisions to stop and then partly restart consumer outreach, the new White House has not touched mainstays of the enrollment operation."
"Aetna Chairman and CEO Mark Bertolini said Tuesday that his company will announce by April 1 whether it plans to stay beyond this year in any of the four states where it currently sells coverage, and it's 'really impossible to consider entering any new markets'" [AP]. "'We have nothing but bad news in front of us right now,' he told The Associated Press."
Black Injustice Tipping Point
"A female officer with the St. Louis Metropolitan Police Department allegedly probed the inside of a black waitress' vagina while a male officer watched — leading to discipline for the female officer and, now, a lawsuit in federal court" [Riverfront Times].
"FBI: U.S. law enforcement infiltrated by white supremacists" [Boing Boing].
Class Warfare
"Gabbert, 32, lives in [Connersville] in one of the poorest counties in Indiana, where she works the night shift—10 p.m. to 6:30 a.m.—for an automotive parts manufacturer" [The Atlantic]. "Dark, 33, lives in the increasingly metropolitan city of Indianapolis, where he runs a creative consultancy doing videos and marketing work for a variety of clients." And whose work, pray tell, has more social utility?
"Troubled Waters: A Coalfield County Loses Trust In Water And Government" [Ohio Valley Resource]. I think it's useful to replace "flyover states" with "colonies." And the same goes for Flint, Michigan.
"Safety Watch: Suicide rate among farmers at historic high" [Iowa Farmer]. "The phenomenon is not new in agriculture, and those of us who lived on farms during the 1980s certainly remember how the crashing agricultural economy affected rural communities. High profile acts of violence were often linked to farm foreclosures and financial stress." No marches for dead farmers, naturally. From an excellent tweet storm by Stoller.
"What government organization has killed more black and brown people than any other in our history? It's not the police. It's the U.S. Armed Forces. Does this mean soldiers should be abandoned by the labor movement as well? Apparently, the government thinks so, because it is a federal crime for an enlisted man or woman to try to organize a union" [LAWCHA (TG)]. "But one of the highlights of anti-war organizing during the Vietnam era was the creation of the GI Coffee House movement. It was part of the campaign to build unions for the thousands of disenchanted draftees and veterans who were turning against the war. The American Servicemen's Union (ASU), formed in 1967, was one more indicator that the ruling class was losing the grip on the armed forces that had been considered reliable."
"How Jeff Sessions Helped Kill Equitable School Funding in Alabama" [Pro Publica]. "Sessions, elected Alabama attorney general just a year after the courts had begun review of reform measures, didn't think the state's courts should have any role in deciding how Alabama educated its children. He hired expensive private lawyers to fight the findings of the court — first at the district level, later at the state Supreme Court level. He succeeded in removing a judge sympathetic to the plight of poor students from the case. He filed appeal after appeal, insisting he be heard even after the state's highest court issued final decisions. He fought every effort by the court to require that schools in the state's poorer communities be funded at the same levels as its wealthier ones. Sessions's efforts won out — both in the short term, and in the end.
News of the Wired
"I've recently been reading up on medieval theories of cognition. The background is a paper I'm writing on esotericism and "kataphatic practices" – contemplative techniques where the practitioner uses mental imagery, sensory stimuli, and emotions to try and achieve some religious goal: Prayer, piety, divine knowledge, salvation, etc. Kataphatic practices may be distinguished from "apophatic" ones, which, although they may be pursuing the same goals, use very different techniques to achieve them: withdrawing from sensory input and attempting to empty the mind of any content, whether affective, linguistic, or imagery-related (note that the kataphatic-apophatic distinction is more commonly used as synonymous with positive vs. negative theology – that's a related but separate issue to the one I talk about here)" [Heterdoxology]. You'll like this, if this is the sort of thing you like.
* * *
Readers, feel free to contact me with (a) links, and even better (b) sources I should curate regularly, and (c) to find out how to send me images of plants. Vegetables are fine! Fungi are deemed to be honorary plants! See the previous Water Cooler (with plant) here. And here's today's plant (Oguk):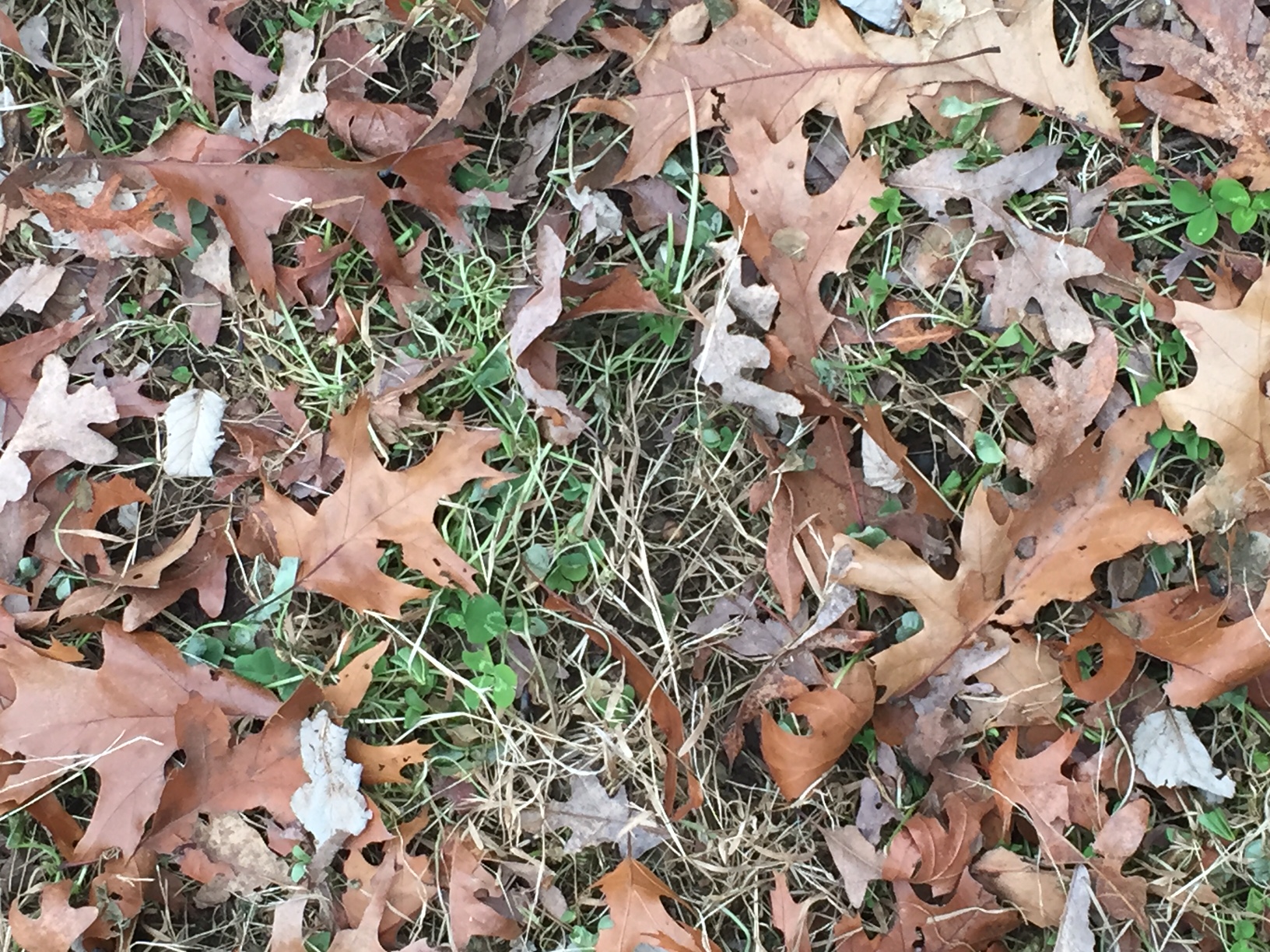 No snow. No rot!
Readers, Water Cooler is a standalone entity, not supported by the very successful Naked Capitalism fundraiser just past. Now, I understand you may feel tapped out, but when and if you are able, please use the dropdown to choose your contribution, and then click the hat! Your tip will be welcome today, and indeed any day. Water Cooler will not exist without your continued help.