By Lambert Strether of Corrente
Readers, I got caught up in the Oroville situation, so I'll add some more on politics shortly. –lambert
Trade
"President Donald Trump's threats to rewrite the North American Free Trade Agreement are already rippling across the Mexican economy. Mexican output growth is projected to slow to a near halt in 2017, the WSJ's Robbie Whelan reports, with business investment tumbling amid long-term concern over Mexico's dependence on exports. Exports account for a third of the country's economic activity, and some 80% of those go to the U.S. Mexico's leaders are speeding up negotiations for expanded trade deals with the European Union and opened talks with Argentina and Brazil aimed at easing the country's dependence on U.S. grain" [Wall Street Journal].
#OrovilleDam
Alert reader Bob got interested and provide some material. Here's a useful video giving a helicopter's-eye view. Note that this video was taken before the emergency spillway was used. They knew they had a problem before they had to use it.
Bob comments: "[A]t about 6:30 they zoom in and show a concrete pumper truck with a concrete truck feeding it. They are trying to 'patch' an area below the emergency spillway with A) boulders and then B) grout. Where those pumper trucks are is where they think they have the problem." Bob summarizes:
They have 2 ongoing problems, one new, one old:

1) the spill way is not intact. The main spillway is broken. They can't do much to fix it, and the hole keeps getting bigger, although it's far enough from the lake and impoundments that it's not undermining them.

2) the emergency spillway. This is getting lost in the newz mess. That area to the left that's meant to shed water is apparently being undermined by the water flowing over it for the first time ever. That's the area with the pumper trucks, just next to the higher wall for the main spillway.

Not sure how it's being undermined, but it looks like it is being undermined. This is geology of the existing hlll, and I can't add anything to it. It may be concrete tied to bedrock (should be) but I don't know. Too much other mess there to see.

Water like this tends to scour down til it can't anymore.
To which I would add 3) they need to lower the lake so predicted rain later this week doesn't overtop the dam. So, they have to use the spillways to do that, but using the spillways is dangerous. I don't envy them the trade-offs.
Hey, as long as the cores don't melt…
* * *
Here's a handy diagram showing the dam and the spillways:
#Orovilledam graphic by @CA_DWR Shows threatened auxiliary spillway. pic.twitter.com/FyJJP4e3AU

— Kurt H (@khphotos) February 13, 2017
"Live updates: Mass evacuation below Oroville Dam as officials frantically try to make repairs before new storms" [Los Angeles Times]. "More than 100,000 people were told to evacuate because of a 'hazardous situation' involving the Northern California dam's emergency spillway. At one point, the [National Weather Service] warned that the auxiliary spillway was expected to fail and could send an 'uncontrolled release of flood waters from Lake Oroville.' However, by late Sunday night, officials said the immediate threat had passed because water had stopped washing over the emergency spillway."
"Water stops spilling over Oroville auxiliary spillway" [KCRA]. "While evacuation orders remain in place for many communities and cities around Lake Oroville and downstream along the Feather River, Lake Oroville has fallen below 100 percent capacity of 901 feet to 896 feet — 3,489,000 acre-feet of water — as of 9:30 a.m., according to the California Department of Water Resources. At its peak, the lake was at 902.59 feet… However, officials are still looking to lower the lake another 50 feet — or more than 675,000 acre-feet of water — to allow space in the lake for the upcoming storm, projected to arrive Thursday. "
UPDATE There was an inspection of the spillway at first light (see here), but I can't find information that gives the results, hours later [snarl]. Readers?
"Oroville Dam: Feds and state officials ignored warnings 12 years ago" [San Jose Mercury News]. "Three environmental groups — the Friends of the River, the Sierra Club and the South Yuba Citizens League — filed a motion with the federal government on Oct. 17, 2005, as part of Oroville Dam's relicensing process, urging federal officials to require that the dam's emergency spillway be armored with concrete, rather than remain as an earthen hillside." See also "State was warned about inadequacy of emergency spillway" [Oroville Mercury Register]. More quotes from locals and activists.
UPDATE "Too much water: How Oroville Dam problems became a crisis" [Los Angeles Times]. "With northern Sierra precipitation levels tracking ahead of the wettest year on record so far this winter, Oroville managers have a nerve-racking several months ahead of them. "There's a lot of snow up there," said Bill Croyle, acting director of the Department of Water Resources." Yikes. So the story isn't over with this week's storm to come. Unless it is.
"PHOTOS: Oroville Dam Spillway Trouble and Evacuation" [KQED].
Politics
Trump Transition
"Moreover, given some past comments by Mr. Trump and his aides, many companies worry that the administration plans new restrictions on visas for high-skilled workers from abroad, among other potential changes to the immigration system that could be unwelcome to Silicon Valley" [Wall Street Journal, "Trump Takes on Tech Industry in Early Policy Moves"]. That's the lead.

UPDATE "Reality check: After three weeks, Trump has hit a Washington wall" [USA Today]. "'Being head of a family business is just about the worst preparation imaginable for the institutional constraints of Washington,' says William Galston, a veteran of the Clinton White House staff. 'Donald Trump is in for a set of experiences that will be entirely novel to him.'" That's why Trump needs his own James Baker; but one doesn't seem to be on offer. That said, volatility voters didn't elect Trump because he wouldn't rock the boat. And surely Galston knows that the Clinton Dynasty is, exactly and precisely, a family business?

UPDATE "Turmoil at the National Security Council, From the Top Down" [New York Times]. One way to shovel back the tide of bullshit is to look at the sourcing. Six paragraphs down, here it is:

This account of life inside the council — offices made up of several hundred career civil servants who advise the president on counterterrorism, foreign policy, nuclear deterrence and other issues of war and peace — is based on conversations with more than two dozen current and former council staff members and others throughout the government. All spoke on the condition that they not be quoted by name for fear of reprisals.

So the access journalism here could be true, even given priors at the Times. What I get out of the story: The Blob is pissed. And if Trump really is the person he is portrayed as being — Baby Hitler, a lunatic with his hands on the button, et cetera, et cetera, et cetera — you'd think that at least one of these sources would be willing to risk their career by going on the record about it. But no.

UPDATE "Trump's national security adviser Flynn trying to survive crisis" [Reuters]. Same deal. Let's look at the sourcing: "officials said." Oh, OK. Again, if the story means that Flynn is a traitor or a Russian stooge, doesn't it make sense that somebody would be willing to go on the record about it?

UPDATE "The Spy Revolt Against Trump Begins" [The Observer]. Begins? Begins?! What's interesting is that The Observer is Kushner's house organ. So WTF?

"'President Trump is backtracking on every promise he made to the American people,' Mr. Sanders, (I., Vt.), said on NBC's Meet the Press on Sunday. 'He is appointing Wall Street bankers, the same people he told us he would oppose, to very high positions'" [Wall Street Journal]. "Mr. Sanders, who has emerged as a leader of Democratic Party progressives, also pointed to pledges by Mr. Trump not to cut entitlement programs like Social Security, Medicare, and Medicaid." Gotta love Bernie, plugging away on actual vote-getting policies amidst the pearl-clutching and yammering. I mean, come on. If we didn't appoint bankers to high office, would that end racism? No!

UPDATE Sanders in West Virginia: "'So what if you lose, you'll win the next time,' Sanders said. 'Let me just tell you, I also know one of the things that really troubles me when I talk to people, they say, 'You know Bernie, I just don't know enough about education or economics or health care to run.' I work in the United States Senate. If you saw some of the guys in the United States Senate, your confidence in yourself would soar" [Charleston Gazette-Mail].
Realignment and Legitimacy
"Every contender to take over the Democratic National Committee believes Hillary Clinton focused too much on attacking Donald Trump at the expense of articulating an affirmative case for holding the White House" [which they've obviously doubled down on, along with doubling down on every other tactic that failed]. During their final showdown before the chairman's election in Atlanta on Feb. 25, there was consensus that the party's problems derive mainly from subpar organization and communication — not anything fundamental" [WaPo]. Like organization isn't fundamental. And one of the few lessons I retained from organization behavior is that communication is never the problem.

Perez is the clear front-runner, but he still does not have the votes locked up. With backing from key figures in Barack Obama's orbit (Joe Biden) and the Clinton machine (Terry McAuliffe), he is the establishment favorite. But his progressive bona fides are beyond question, from his tenure as a Montgomery County councilman to helming the Justice Department's civil rights division. That makes it hard for Rep. Keith Ellison (D-Minn.), who won an early endorsement from Sanders and Chuck Schumer, to get too far to Perez's left. That is part of the explanation for why the chairman's race lacks much ideological tension.

Well, there is that little matter of the Podesta mail where Perez explains to the DNC how to smear Sanders as a racist. But other than that…

UPDATE "The DNC Contenders Are Not Interested In Your Populist Moment" [HuffPo]. "Many committed Democrats are following the DNC race as a fight for the future of the party. After a devastating presidential defeat and nearly a decade of steady losses in Congress and at the state level, there aren't many other political battles for party activists to focus on. But the candidates themselves are not catering to grass-roots organizers or rank-and-file voters. They're seeking the support of a majority of DNC members ― mostly state party leaders and political appointees ― and doing their damnedest to avoid ruffling any feathers."

UPDATE "Three weeks into President Trump's term, the Democratic Party and progressive establishment have almost entirely adopted the demands of a restive, active and aggressive base" [WaPo]. BWA-HA-HA-HA!!!!!!!!! I mean, really? The Democrats are now supporting Medicare for All? Did I not get the memo?

"You don't know who does what in a bloc, you don't look to find out. If bodies run out of formation to take a rock to a Starbucks window, they melt back to the bloc in as many seconds. Bodies reconciled, kinetic beauty" [Natasha Leonard, The Nation]. I remember Graeber peddling the same nauseating stuff from his own comfortable perch. And so what if half the black bloc are cops? Ego, ego, ego.
Stats Watch
There are no official statistics today, so I'll catch up on The Bezzle.
Supply Chain: "Dutch payments company Adyen saw a big jump in the number of transactions it processed last year for clientele including Facebook, Airbnb, Spotify, Uber and Netflix. Transaction volume increased by 80 percent on-year to $90 billion in 2016, the company said on Wednesday" [CNBC]. "While Adyen's 2016 revenue is yet to be released, in 2015 it earned about $350 million in revenue against a transaction volume of $50 billion — which means Adyen grossed about 0.7 percent of every dollar processed in 2015. The company says it's been profitable since 2011."
Supply Chain: "[Kellog's,] the maker of Froot Loops, Pop-Tarts and Keebler cookies will ship its goods to the stores' own warehouses and leave it up to grocery chains to manage the movement to their retail sites. Kellogg says it's following its customers who are increasingly doing their shopping online, a shift that is chipping away at the traditional economics behind supplier-store relationships. At Kellogg, that will mean shuttering 39 U.S. distribution centers with more than 1,000 workers as it consolidates moves to grocery warehouses" [Wall Street Journa].
Shipping: "'Aggressive' cape scrap price could entice owners to head for the beach" [Splash 247]. "Global shipowning body BIMCO warned recently that far more scrapping is needed in dry bulk to try and right the still troubled supply/demand equilibrium. BIMCO said it is vital that 30m dwt of bulkers are scrapped this year as there is a serious influx of new tonnage coming in from Asian yards this year and next." Why don't we just set up the shipyards right on the beach, then? Wouldn't that be more direct?
Shipping: "While US east coast ports reported increased volumes in 2016, there is little evidence of a boost in volumes from the expanded Panama Canal, according to new research from SeaIntel" [Lloyd's List].
Concentration: "Amazon's Antitrust Paradox" [Lina M. Khan, Yale Law Journal]. "Amazon is the titan of twenty-first century commerce. In addition to being a retailer, it is now a marketing platform, a delivery and logistics network, a payment service, a credit lender, an auction house, a major book publisher, a producer of television and films, a fashion designer, a hardware manufacturer, and a leading host of cloud server space. Although Amazon has clocked staggering growth, it generates meager profits, choosing to price below-cost and expand widely instead. Through this strategy, the company has positioned itself at the center of e-commerce and now serves as essential infrastructure for a host of other businesses that depend upon it. Elements of the firm's structure and conduct pose anticompetitive concerns—yet it has escaped antitrust scrutiny."
The Bezzle: "Amazon does have a very complex system in place for weeding out counterfeits. These processes range from taking action based off of buyer and seller complaints to a sophisticated algorithm that spiders through all the pages on the site, flagging potential counterfeits and dumping them into a massive queue for fraud prevention teams to inspect manually. It is in this later stage where the system appears to break down" [Forbes]. "Michael Jakubek, who worked on Amazon's fraud and abuse prevention teams between 2004 and 2012, stated bluntly that the quality of the Amazon marketplace comes down to the quality of these manual investigations. He posits that one of the main reasons why so many counterfeit listings continue falling through the gaps of Amazon's quality control dragnet is that these investigation teams are not simply being trained or administered properly. 'The big problem with this is that the investigators get rewarded based on how quickly they go,' Jakubek said. 'There's no reason they can't identify that these sellers are bad, but they're compensated to go so quickly that they typically just do really cursory reviews.'"
The Bezzle: "Despite passing the big-scary-number and terrifying-narrative tests, the college debt burden just doesn't quite analogize so well with the housing collapse. Though there are some factors that weigh on the side of eventual catastrophe – the debt can't be extinguished in bankruptcy, the population of borrowers are particularly vulnerable to suasion and fraud – there are more differences than similarities" [Dealbreaker]. "For one thing, Goldman won't build a credit-default swap for you based on some student loan metric. Without a universe of CDS's and CDOs floating around, the industry doesn't face the same threat of systemic rupture in the event that millions of students stop making payments. Moreover, the government backs up most student loans, making the bubble, in the worst scenario, 'a fiscal headache rather than a financial risk,' as one Wall Street economist told Business Insider."
The Bezzle: "Uber hires veteran NASA engineer to work on flying cars" [Daily Dot]. Weigh the salary against the PR value…
The Bezzle: Full list of 22 companies with California permits to test self-driving cars [247 Wall Street]. Uber's not on it.
The Bezzle: "I can report that [the Tesla Model S] autopilot works perfectly on motorways, and adequately on undivided A-roads, but you probably shouldn't use it on B-roads unless you're feeling brave. Basically, autopilot's primary mode of operation is following road markings. If there aren't any central or side lines, autopilot attempts to follow the car in front—and if there's no car in front, autopilot disengages. I had one particularly close call when the road markings had disappeared due to resurfacing, and then the car in front turned a corner. The car didn't really know what to do, and ended up veering sharply towards a hedge" [Ars Technica]. "It is a curious thing, though, that Tesla recommends you only use autopilot on divided highways—but that recommendation isn't enforced in software. Perhaps Tesla should just disable autopilot completely when GPS detects that you're on a B-road?"
The Bezzle: "Here's How Time Warner Cable Was 'Ripping You Off' All Those Year" [Vice]. "In a blockbuster lawsuit filed Wednesday in New York State Supreme Court, Schneiderman accused Time Warner Cable, which last year was absorbed by telecom titan Charter Communications, of conducting a years-long 'systematic scheme' to defraud and mislead consumers by promising internet service that the company knew it could not deliver. The complaint alleges that Time Warner Cable executives were well aware that the company could not fulfill advertised claims about a variety of offerings, including high-speed internet service, in-home wireless connectivity, and reliable access to services like Netflix and online gaming platforms."
The Bezzle: "A Florida software engineer and a New Jersey pastor are expected on Monday to face trial in a case stemming from an investigation into a bitcoin exchange and a data breach at JPMorgan Chase & Co" [Reuters]. 2017 is already great!
Honey for the Bears: "The January US Federal Budget recorded a surplus of $51.3bn compared with a surplus of $55.2bn the previous year and compared with consensus forecasts of a surplus near $40.0bn" [Economic Calendar]. Just what the economy needs: Money sucked out of it.
Political Risk: "Given the importance of the forthcoming Presidential election, French opinion polls will continue to be monitored very closely in the short term. Only a relatively small move in polling support in either direction for National Front leader Le Pen would lead to sharp fluctuations in French asset prices and also trigger important Euro moves with major concerns surrounding the Euro's future if National Front poll ratings improve further" [Economic Calendar].
Political Risk: "Congress could limit the Fed's independence — and hurt the U.S. economy" [WaPo]. "My research shows that the Fed has had tremendous influence over international standards on bank capital since the 1980s, ensuring that domestic efforts to prevent another financial crisis are not undercut by lax regulations in other parts of the world." Since the 1980s… Worked great, didn't it?
Rapture Index: Closes down on volcanos: "A decrease in volcanic activity has downgraded this category" [Rapture Ready] Record High, October 10, 2016: 189. Current: 181.
Today's Fear & Greed Index: 72 Greed (previous close: 68, Greed) [CNN]. One week ago: 57 (Greed). (0 is Extreme Fear; 100 is Extreme Greed). Last updated Feb 13 at 11:39am. Any political risk that the Clintonite irredentists in the intelligence community might create is already in the price?
Dear Old Blighty
"Journalists who obtain leaked official material could be sent to prison under new proposals" [Telegraph]. "In theory a journalist leaked Brexit documents deemed harmful to the UK economy could be jailed as a consequence."
"A council is facing ridicule after advising residents to put their rubbish in the freezer to stop it smelling after it cancelled collections over Christmas and New Year" [Telegraph].
Our Famously Free Press
"Ask people here about their news habits, as I did last week, and you'll discover that their choices transcend easy categories and inside-the-Beltway perceptions (like, for example, that CNN is for liberals). And you'll hear, over and over, that what matters most are the news sources that are closest to home" [WaPo]. "Trump may have effectively demonized the national media. But in a dozen interviews here last week, Luzerne residents indicated their satisfaction with their main news sources: WNEP Channel 16, the ABC affiliate in Wilkes-Barre; and the two competing Wilkes-Barre daily papers: the Citizens' Voice (which endorsed Clinton) and the Times Leader (which made no endorsement)." Which explains why your letter to the editor is far more important than clicking on a petition, or even calling your Congression. (If your first doesn't get published, keep at it; the editor likes a track record. Be calm, focused, and concise. Anger isn't a plus, either, unless expressed as humor.)
"The term 'fake news' itself is a masterpiece of ideological speech. Calling reports 'fake news' is a desperate attempt to communicate that one's own report is 'real news.' But making this claim is clearly a power play just as much as it is an attempt to refer to something in the world" [Hampton Institute (DB)]. Not sure about Althusser. I'm an E.P. Thompson person myself….
Class Warfare
Excellent tweetstorm:
1. You spend time in places like Youngstown. And you walk around. And you think, "Damn. This is what the status quo has provided…" pic.twitter.com/HNUEKhZYAN

— Chris Arnade (@Chris_arnade) February 13, 2017
"Creating Career Advice For The About-To-Be-Automated Worker" [Fast Company]. Darkly hilarious.
"How Women's Studies Erased Black Women" [Daily JSTOR]. "Now that Women's Studies itself is on the chopping block at many institutions, perhaps white women are better able to identify with the women they once overlooked." Of course, economics has nothing to do with any of this…
"Update: 'Scariest jobs chart ever'" [Calculated Risk]. Reality is just as scary even if the chart is not, because the jobs are crapified and precarious, wages are in the toilet, and ZOMG!!!! Robots!!!!
"I accept the Truman Capote Award in this spirit of justice. I would be remiss, therefore, if I did not address another injustice tarnishing the literary critical profession. I am, so far as I can tell, the first adjunct faculty member to receive this award. To be sure, I have one of the best non-ladder positions available. My paychecks cover my bills. I have health insurance. I can work full time. I know by the end of June if my appointment is renewed for the fall. And yet I am one of over one million non-tenure-track instructors working on a temporary or contingent basis and whose position offers no possibility of tenure. To be contingent means not to know if you'll be teaching next semester or if your class will be canceled days before it starts. Most adjuncts receive less than three weeks' notice of an appointment. They rarely receive benefits and have virtually no say in university governance" [Chronicle]. "Yet to talk about adjuncts is to talk about the centerpiece of higher education. Tenured faculty represent only 17 percent of college instructors. Part-time adjuncts are now the majority of the professoriate and its fastest-growing segment. From 1975 to 2011, the number of part-time adjuncts quadrupled. And the so-called part-time designation is misleading because most of them are piecing together teaching jobs at multiple institutions simultaneously. A 2014 congressional report suggests that 89 percent of adjuncts work at more than one institution; 13 percent work at four or more. The need for several appointments becomes obvious when we realize how little any one of them pays."
News of the Wired
"Anonymous social networks expose the dark underbelly in medicine" [KevinMD].
"University attacked by its own vending machines, smart light bulbs & 5,000 IoT devices" [Network World]. Exciting! (As I read it, though the case study is anonymized, the events are real.)
"Shoveling Snow Can Kill Men, Canadian Study Finds" [CNBC].
* * *
Readers, feel free to contact me with (a) links, and even better (b) sources I should curate regularly, and (c) to find out how to send me images of plants. Vegetables are fine! Fungi are deemed to be honorary plants! See the previous Water Cooler (with plant) here. And here's today's plant (via):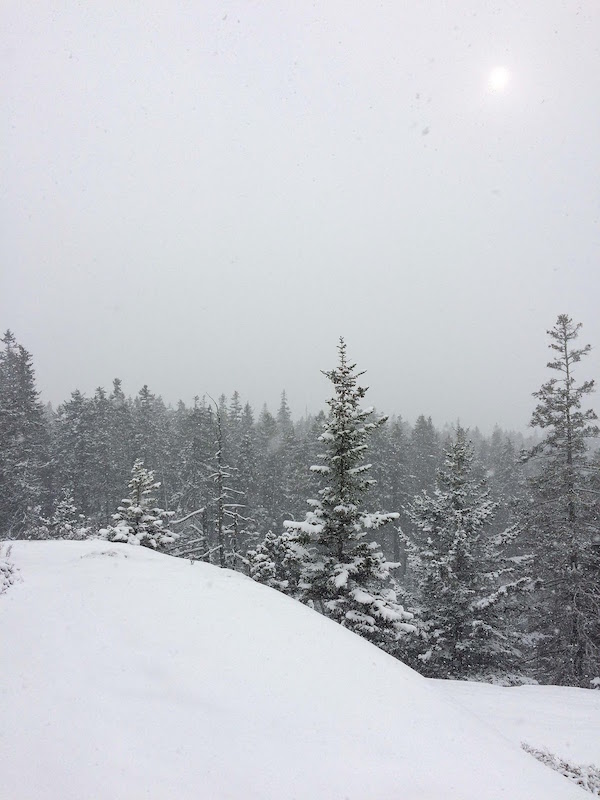 One for the East Coast….
Readers, Water Cooler is a standalone entity, not supported by the very successful Naked Capitalism fundraiser just past. Now, I understand you may feel tapped out, but when and if you are able, please use the dropdown to choose your contribution, and then click the hat! Your tip will be welcome today, and indeed any day. Water Cooler will not exist without your continued help.