Sweet Swedish pair rescues a moose from frozen lake TreeHugger (J-LS). Wow, that moose is tough! It was in ice cold water for a pretty long time.
Glenn F:
The Green Comet P45 will be visible toward the end of this week before
sunrise in the east:

http://spaceweathergallery.com/indiv_upload.php?upload_id=132092

Locator maps:

Feb. 9
http://spaceweather.com/images2017/09feb17/skymap.gif?PHPSESSID=2qfmf9e6u2ndeeukq96s8subh5

Feb. 10
http://spaceweather.com/images2017/10feb17/skymap.gif?PHPSESSID=2qfmf9e6u2ndeeukq96s8subh5

Feb. 11
http://spaceweather.com/images2017/11feb17/skymap.gif?PHPSESSID=2qfmf9e6u2ndeeukq96s8subh5
Does an anomaly in the Earth's magnetic field portend a coming pole reversal? The Conversation (J-LS)
Highest radiation reading since 3/11 detected at Fukushima No. 1 reactor Japan Times
Billionaires say they'll end disease: evolution says otherwise Aeon (Micael)
China
South China Sea already "militarised" MacroBusiness. Trump and Bannon are way behind the curve.

Isolating China Doesn't Work New York Times (David L)
Brexit
Brexit debate: government wins 1st amendment vote to trigger article 50 – Politics live Guardian. Live blog, so you can read what transpired.
IMF board split over bailout terms for Greece Financial Times
Varoufakis calls Tsipras to prepare for breaking the deal with Greece's creditors failed evolution
New Cold War
Kremlin seeks apology from Fox News BBC (resilc)

Arab countries face climate warming reality Middle East Online (resilc)
Syraqistan
Big Brother Is Watching You Watch
Chrome 56 quietly added Bluetooth snitch API The Register (Chuck L)

Ecuadorian Presidential candidate's first act after Feb 19: terminate Assange asylum eltelegrafo.com.ec/noticias/punto… @wikileaks
Imperial Collapse Watch
The Simple Way to Save the U.S. Military National Interest
Trump Transition
When It's Too Late to Stop Fascism, According to Stefan Zweig New Yorker. Resilc: "They should ask black people in St. Louis and Baltimore and……
Federal Court Hearing on FBI Clinton Records – Agency Wants Up to Two Years to Turn Over 35 Records Judicial Watch
A Big Freakin' Deal in the DNC Chair Race Washington Monthly (resilc)
Obamacare
Trump Says Obamacare Replacement Could Take Until Next Year Bloomberg (resilc)
US Navy decommissions the first nuclear-powered aircraft carrier Engadget (Chuck L)
CalPERS staff says fund should not divest from Dakota Access Reuters (allan)
Class Warfare
You Can't Fake It Jacobin (UserFriendly). Today's must read. It also mentions only in passing a key problem: the people who have been protesting (save the cab drivers in NYC) has been mainly people who have the money and time to do so. Any mass effort would require working class participation. What reason do the proponents have to believe they'd show up and be the shock troops for the Acela corridor classes?
Antidote du jour. Glenn F: This is an image/story of Norwegian horses oblivious to the aurora
happening behind them: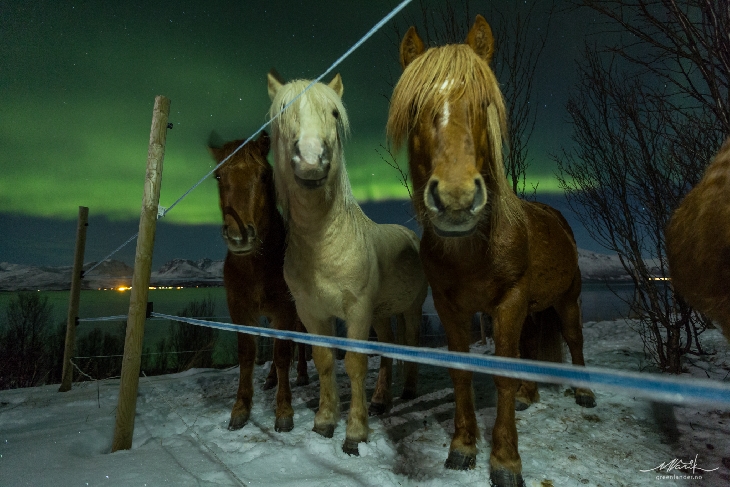 See yesterday's Links and Antidote du Jour here.