Alarming New Coral Bleaching Event Has Begun at the Great Barrier Reef TruthOut
Watch the heartwarming sight of Olive Ridley turtles taking their first baby steps to the sea Scroll.in
How psychedelics like psilocybin and LSD actually change the way people see the world (David L)
Wendy's plans self-ordering kiosks at 1,000 locations WHIO (martha r)
The Big Question for the U.S. Economy: How Much Room Is There to Grow? NYT (UserFriendly) Help Me.
Store closings are part of the business, but is this business as usual? Chain Store Age (martha r)
Class Warfare
Twilight of the Technocrats? Jacobin (Joe H)
Warren Buffett endorses share buybacks FT (Marshall) "Buffett has become the worst kind of crony capitalist."
Buffett and Gates: America Is Already Great, Thanks to Immigrants Atlantic (UserFriendly)
If Facebook ruled the world: Mark Zuckerberg's vision of a digital future The Conversation
Brexit
There May Be a Huge Brexit Fight Over Financial Plumbing WSJ
Yanks to the Rescue Time (Sid S)
Models wear pink protest hats at Milan Fashion Week show The Hill (UserFriendly) "​Kill me. How many rural voters do you think this swayed? Which direction?"
China?
China has too much to lose from a messy European bust-up SCMP

iPhones and sex toys may cost more if there's a US-China trade war BBC (Dr. Kevin)

Only China Can Save the Planet Foreign Policy (resilc)
Russia
Interesting week for Vladimir Putin and Donald Trump Vineyard of the Saker (Chuck L)
How years of IMF prescriptions have hurt West African health systems The Conversation
What Happens to Refugees Turned Away by the Safe Third Country Agreement Vice
Must It Always Be Wartime? NYRB
Chelsea Clinton lets loose on Twitter Politico
Natural gas could cost less than coal for Kemper plant WLOX (PF)
2016 Post Mortem
India
Democracy is damaged when people are afraid to speak out: Amartya Sen Economic Times

THIS INDIAN COP TOOK DOWN A MASSIVE IRS CALL-CENTER SCAM Narratively

Another US Warning on Indian Drugs Over Lax Quality The Wire
Big Brother IS Watching You Watch
Documents Indicate Germany Spied on Foreign Journalists Der Spiegel

I Tracked Myself With $170 Smartphone Spyware that Anyone Can Buy Motherboard (furzy) A reminder of the perils of smartphones– and that Big Brother is only the tip of the iceberg.
UNSPOKEN LEGACY: THE PERILS OF LETTING OBAMA OFF THE HOOK FOR EXECUTIVE OVERREACH War on the Rocks
DNC
Centrist populists are by no means risk-free FT (UserFriendly) "The populists are everywhere, check under your bed.​"
THE LONG HISTORY OF DEPORTATION SCARE TACTICS AT THE U.S.-MEXICO BORDER Intercept (martha r)
Trump Transition
What culture do you think Bannon means? The buccaneering culture of the Wall Street traders? The corrupt culture of the real estate appraisers or the bond rating agencies? The get-rich-quick culture of the mortgage originators?

No, no and no. He means … the counterculture of the 1960s. Bell bottoms. Drum solos. Dope. That's the thing to blame for the financial crisis and the bailouts. Not the deregulation of derivatives in 2000. It was those kids having fun at Woodstock in 1969.
Antidote du jour: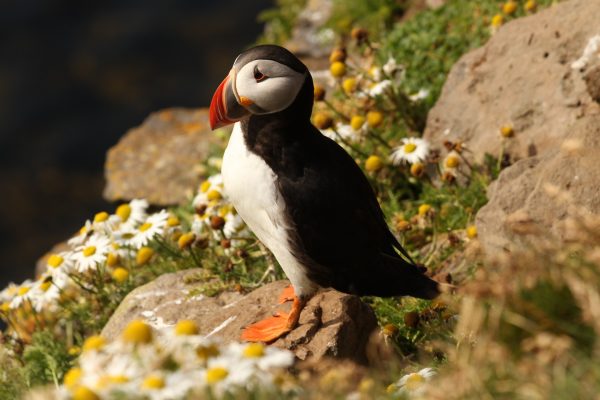 See yesterday's Links and Antidote du Jour here.