Photo: Great gray owl finds balance TreeHugger (resilc)
The Computational Foundation of Life Quanta (Chuck L)
Math and the Best Life — an Interview With Francis Su Quanta (Chuck L)
Radiation Levels Are Soaring Inside the Damaged Fukushima Nuclear Plant Gizmodo (Selva)
FCC rescinds claim that AT&T and Verizon violated net neutrality ars technica (Dan K)
Back to the 40s! Why rationing is making a comeback Guardian (Joe H)
Veg crisis, what veg crisis? If we can't have courgettes, then let us eat kale Guardian (Joe H)
Our research in China's estuaries offers glimpses of a dire future: a world without effective antibiotics The Conversation (J-LS)
The cost of leaving the euro is rising every month for Italy Ambrose Evans-Pritchard, Telegraph. Important.
France's Fillon sees support drop as calls rise for election pullout DW
IMF – The secret documents, or how they destroyed Greeks and keep doing it Defend Democracy
Syraqistan
>U.S. Hits Iran With Sanctions, Drawing Threat From Tehran Wall Street Journal

Crazy Ideas About The U.S. Attack In Yemen Moon of Alabama

Congresswoman Tulsi Gabbard Returns From Syria with Renewed Calls: End Regime Change War in Syria Now Congresswoman Tulsi Gabbard. She's not backing down.
Trump Transition
Trump travel ban: Seattle judge issues nationwide block BBC

Vincent Viola Withdraws as Secretary of Army Nominee Bloomberg

Trump issues orders to review banking law and retirement advice rule Reuters (allan)

Trump Turns Attention To Sweeping Dodd-Frank Revamp FinAlternatives. The Dodd Frank part of the order was basically a press release and has no real authority. The Department of Labor had already finalized the fiduciary duty rule but implementation was delayed until April. As Steve Lubben at Credit Slips correctly said, "At heart, it says nothing. The press will probably make it into a big deal."

Three Ways to Protect Your 401(k) If Trump Kills the Fiduciary Rule Bloomberg

Washington reels from Trump's tornado of executive orders Financial Times

More Evidence that a For-Cause Removal of CFPB Director Corday Would Be Pretextual Adam Levitin, Credit Slips

Ivanka Trump and Jared Kushner worked to sink LGBT order Politico

Japan readies package for Trump to help create 700,000 U.S. jobs Reuters (KF). We warned that if Trump created jobs, he would be forgiven for a lot of sins.

What Does Steve Bannon Think? BBC (KF)

Howard Stern Discusses His Friendship With Donald Trump, Why Trump Ran For Office Real Clear Politics. Better than I expected.

Businesses grow concerned about Trump after early excitement Politco

California Just Threatened To Stop Paying Taxes If Trump Cuts Federal Funding Over Sanctuary City Status Portside. From last week, and I haven't seen any other reports like this. Readers?

DeVos YouTube (Doug S)

Former Norway PM held at Washington airport over 2014 visit to Iran Guardian (Joe H). Lordie.
Sanders reopens Dem primary wounds The Hill (altandmain)
Progressive Cities vs. Conservative States Atlantic
57 Years Ago Today — How Four College Students Started a Revolution Smirking Chimp (Judy B)
67,000 People Urge Accrediting Body to Reject Work-Hour Proposal That Would Endanger Resident Doctors and Patients AMSA
House Colloquy on the Affordable Care Act C-SPAN (Kevin C)
U.S. veterans vow to block construction of Dakota Access Pipeline Inhabitat
When a mosque burns, a Texas town defies national divisions Minnesota Public Radio News (Chuck L)
Fake News
Russian tech exec sues Buzzfeed for publishing unverified Trump dossier CNN (furzy)

Had Muslim gunmen killed six white Christians, half the world would have Canadian flags as profile pictures New York Daily News (Sid S). From earlier in the week, still germane.

The cult of the paranoid Medium post Washington Post (furzy). Pot calling the kettle black….
Attack on Fed casts doubt over global bank rules Financial Times
Higher Jobless Rate Suggests U.S. Economy Has Room to Run Wall Street Journal
Shocking Fact in Today's Job Report: Employment Stalls Michael Shedlock (EM)
Guillotine Watch
Billionaire Peter Thiel makes fortune after 'sweetheart' deal with Government New Zealand Herald (Richard Smith)
Class Warfare
The Face of the Enemy: Dupes, Deplorables, Opportunists and Democrats Counterpunch
Antidote du jour (Robert H):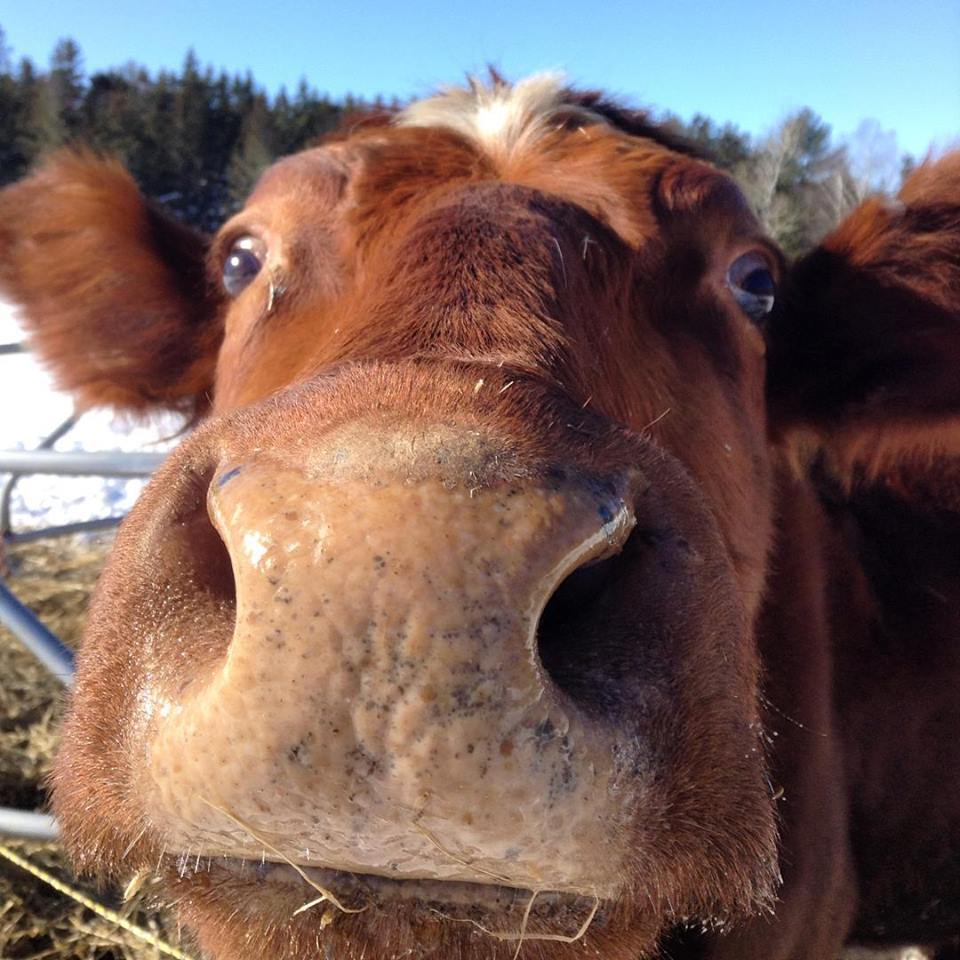 And a bonus, also from Robert H. Please note that only the dignity of the chicken suffered. Cats also get huffy when they recognize you have made them look silly.
See yesterday's Links and Antidote du Jour here.