By Lambert Strether of Corrente
Trade
"President Donald Trump may have waded into complicated legal territory on Thursday when he announced that Wilbur Ross, his pick to lead the Commerce Department, would represent the United States in NAFTA renegotiation talks with Canada and Mexico" [Politico]. "In question is a provision of the Trade Act of 1974, which states that the U.S. trade representative — and not the Commerce secretary — 'shall … have lead responsibility for the conduct of, and shall be the chief representative of the United States for, international trade negotiations.' It also says USTR shall serve as the president's principal adviser on international trade policy and have primary responsibility for developing and coordinating the implementation of it." And all this has worked so very well in the past….
"Trump is planning to abide by fast-track procedures, or what he called 'statutory limits,' that require him to give Congress 90 days' notice before formal negotiations begin, as mandated under the Trade Promotion Authority bill passed last year. (If you're counting — and a number of people on Twitter are [as well as Public Citizen]— this means that Trump technically will not be able to fulfill his pledge to reopen the pact within his first 100 days in office.) Trump also said he's indifferent as to whether the end result is a renovation of NAFTA or an entirely new NAFTA" [Politico]. "What the meeting didn't bring was any clarity on what exactly the administration will seek when it sits down with Canadian and Mexican officials to update the deal."
"Corporate lobbies have had an influential role in shaping both CETA and TTIP: in Europe the Commission has worked hand in hand with big business to co-author these deals. It is no surprise, then, that these trade deals give excessive power to corporations. Particularly controversial are the way the trade treaties offer the right for corporations to sue governments over public interest laws. Less well known, however, is the way 'regulatory cooperation' in these trade deals means standards and regulations can, to a large extent, be set behind closed doors by big business and trade experts. A new report by 5 civil society organisations shows how regulatory cooperation in CETA and TTIP is a gift that keeps on giving for big businesses" [Corporate Europe]. I wonder if ISDS and "regulatory cooperation" are differently affected by a move to bilateral agreements?
Politics
Trump Transition
"House Speaker Paul Ryan said Thursday that Republican lawmakers will try to push through tax reform and infrastructure bills — two key policies for investors — in the spring after focusing on health care" [Mosler Economics]. Ryan: "It's just the way the budget works."

"The European parliament's main political parties are making an unprecedented attempt to block [Ted Malloch,] Donald Trump's likely choice as ambassador to the European Union from EU buildings, describing him as hostile and malevolent" [Guardian]. "When recently asked by the BBC why he was interested in moving to Brussels, Malloch replied: 'I had in a previous career a diplomatic post where I helped bring down the Soviet Union. So maybe there's another union that needs a little taming.'"

"The U.S. Senate could vote as early as Monday on confirming President Donald Trump's pick for education secretary, Betsy DeVos, with the political parties potentially entering a standoff requiring Vice President Mike Pence to act as tie-breaker" [Reuters]. Great to see the former TFA members "leading" BlackLivesMatter at the forefront of this battle. Oh, wait…

"On Thursday, the Centers for Medicare and Medicaid Services, part of the Department of Health and Human Services, sent a proposed rule on shoring up the individual insurance market under the ACA to the Office of Management and Budget for White House review. The details of what the proposed rule would do still aren't public, but people involved in the drafting of the proposal say it aims to help bolster the ACA exchange markets at least in the short term" [Wall Street Journal, "Republicans Weigh Moves to Bolster Health Law"]. "That doesn't suggest a full reversal of Republicans' repeal-and-replace strategy, but GOP lawmakers say they are now considering moves to retain and prop up important parts of the law while they consider larger changes." Unsurprising, because it's a Republican plan (you morons).

"Donald Trump Thinks He Can Endure More Controversy And Pain Than You" [Sam Stein, HuffPo]. "For Trump's aides, confidants, and biographers, this has a familiar feel. The Trump they know thrives on drama and chaos. When, during the campaign, he spoke about the importance of stamina and energy, it was meant both as code to mock Hillary Clinton's health and Jeb Bush's verve, but also in the strictly literal sense."
Revolt of the Worker Bees
"The larger reality Nixon was describing—that presidential power can't necessarily be captured in an org chart—is one that even presidents without his paranoid streak knew well" [Politico]. "While Trump's particular circumstances are extraordinary, the larger dynamic—like an unruly Rottweiler, the permanent bureaucracy will either be at your heel or at your throat—is one all presidents must reckon with."
2016 Post Mortem
"How Donald Trump redrew the political map" [WaPo]. "The point is that the 2016 election forced us to rejigger some of our preconceptions about what states and districts are blue, red and in-between. An unorthodox candidate at the top of either ticket can shift votes — both for and against their party — even though our country remains hugely partisan and swing voters are supposed to be an endangered species." The WaPo says the data was compiled by "the good folks at Kos" (!).

Accepting the data, however, the moral I draw is Don't underestimate Trump. That's an amazing accomplishment. And if it's luck, so what? Napoleon liked his generals lucky. Now, I think Trump is not in a strong position: He has the high ground at the White House, but he's surrounded geographically and institutionally by hostile forces, and the constituencies that support him are far away and about as strong as they are going to get. In addition, his team is both small and doesn't know the ropes, so Trump is forced to put people he trusts in authority, as opposed to people he trusts who know what they're doing (Bannon). I mean, where's Trump's James Baker? His Peggy Noonan? In this way, Trump is much more like Carter than Reagan, who had a deep bench of conservative talent to draw on. That said, that Trump is in a weak position does not mean that he is, personally, weak (which isn't the same as saying he has personal weaknesses; he clearly does). So the liberal yammering is, IMNSHO, 180° wrong: Strategically, Trump is weak, not strong (in other words, not a Hitler); his weakness is only masked by the weakness of the Party establishment that opposes him. Personally, Trump is strong, and not weak (in other words, the snark is at best useless). If the Democrats stopped sucking, they could win this thing going away.
Realignment and Legitimacy
ZOMG!!!!!!!! This Neanderthal can't even use the Oxford comma properly:

Professional anarchists, thugs and paid protesters are proving the point of the millions of people who voted to MAKE AMERICA GREAT AGAIN!

— Donald J. Trump (@realDonaldTrump) February 3, 2017

And then there's the bit about "professional anarchists." What, there's a degree in anarchism? Anyhow, you can see that conservatives and liberals are both very happy to suck away all the oxygen from their common enemy, the left. Why, it's almost like the Sanders campaign never happened, isn't it?

For those who came in late, this is my favorite joke about the Democrat Party (due, I think, to Ian Welsh):

The Democratic Party is like a horse that refuses take commands from its owner and stubbornly refuses to carry him.

The owner does not go out and get a new horse, but picks up the horse and carries it on his own back in the belief that, eventually, the horse will change its mind.

Years later, the horse is thinking, "I'm a genius!"

(Yes, I know that the voters don't really own the Democrat Party. That needs to change.) I first read this joke years ago, but at the time I didn't appreciate the last line: "I'm a genius!" But the truly awe-inspiring ability of the Democrat nomenklatura to shift blame for their losses to anybody but themselves (including Obama!) really drives that point home, as does the sycophancy shown in the Podesta emails of Clinton's inner circle. Now, what happened in 2016 is that the voters somehow managed to shrug the Democrat horse off their shoulders, and the Party establishment fell to earth. One aspect of the Resistance is the Party establishment trying to climb back up to what it clearly regards as its proper station in life: The shoulders of voters who will carry it around again, who (should) own it. That's the transformation from Resistance to Restoration (as opposed to Revolution).

"How to start a DSA Chapter" [Medium]. I think party dues are a smart idea. Because dues decrease the need to suck up to squillionaires. Not that there's anything wrong with that. It also means that, well, party members own the party. Or at least there's a greater chance of that.

Ben Speight: "Trump is the corporate bully-in-chief. For us, in labor, in looking at him as a boss, he's one that has shown his inclination to align with some of the most reactionary forces in the 1% and folks that are rabidly anti-union" [In These Times]. "His demagogic appeal to working people has been extremely successful. His form of economic nationalism has cut against our ability to build broad solidarity amongst white working people, black working people, brown working people, and to have a working-class perspective that is opposed to the right wing. His economic populism is very appealing to some in the labor leadership who are very risk-averse and want to try to maintain their positions and the institutions that we have as they exist over the short term. Trump's promises of big infrastructure projects going to the construction trades, his symbolic withdrawal from the Trans-Pacific Partnership, his pronouncements of bringing manufacturing back to the United States appeal to traditionally conservative, mostly white-male-dominated smaller building trades and construction unions. Those were principally the ones that he met with earlier last week." Speight's a Teamster, so the supply chain…

"In my view, a borderless world is plainly unrealistic. If people were told that they could move, no questions asked, probably a billion would shift around the planet within five years, with many coming to Europe or the US. No society would tolerate even a fraction of that flow. Any politician who says, "Let's be generous," without saying, "We're not going to throw the doors wide open," will lose. So, I think that's where the left is tongue-tied, because it sounds chauvinistic to say we need a limit on migration. It would be better to say, "We must help the refugees; they are fleeing for their lives. But, yes, we must also step up efforts to end the Syrian war, and thereby enable the refugees to return to their homeland once the fires are put out" [Jeffrey Sachs, Project Syndicate]. And: "[A]lmost any major economic event like a large-scale migration has far-reaching distributional consequences. So, when people say that we'll be better off, [As I have been asking for years!] Many lower-skilled, working-class, less-educated people certainly would not be made better off by open immigration. That's not an illusion, just basic economics. New York City's low-wage, low-cost service sector benefits me, a professional with a good income and economic security. But why should anyone employed in that sector and just trying to hold on – worried about paying the rent, keeping the utilities turned on, finding affordable childcare – welcome direct competition from migrants. They won't. And as migrants do arrive, the fiscal system must ensure that the working class doesn't bear the brunt of the adjustment." After forty years, the 10%-ers are finally figuring this out! And Sachs, who has repented of his role in the Russian debacle, is one of the better ones…. So this is an interesting interview.

Polling on Trump's immigration plans [YouGov]. Sorry this is so small but you can click through to the original:

So, despite liberal hysteria, protests, and disinformation in the press, Trump's numbers on immigration seem to be holding up (particularly in the Midwest, that used to be a Democrat bulwark).

"One left-wing [sic] group, Campaign for America's Future, is pressuring Democrats in Congress to resist the notion of trying to work with Trump even where they see some daylight. Instead they are seeking even more pressure – through weekly Tuesday protests – to make it clear "the Trump agenda is not normal," according to a recent statement on its website" [US News]. Well well. Neera Tanden. Unspoken in the bizarre "This is not normal" liberal messaging is that the "normal" has been working out very badly for a good half the population for a long, long time.

On Gorsuch: "This is purely about politics. Republicans hold the presidency, majorities in the House and Senate, 33 governorships and total control of the legislatures in 32 states. If the Democratic Party is going to become relevant again outside of its coastal redoubts, it has to start winning some elections" [Eugene Robinson, WaPo]. So, Medicare for All? Free college? Post Office Bank? Nah, crazy talk. The Democrats are gonna win back the country… with a Supreme Court fight. Dear Lord. "Democrats cannot stop Gorsuch from being confirmed. But they can hearten and animate the party's base by fighting this nomination tooth and nail, even if it means giving up some of the backslapping comity of the Senate cloakroom." Let me know how that works out.

UPDATE "Donald Trump must be impeached and removed from office. Not because his policy is bad, though that is very true, but because he is so erratic and unstable as to be a threat to all life on Earth. And it will be up to Congressional Republicans to do it" [The Week]. And let me know how that works out.

UPDATE "Sarah Silverman calls for coup to oust Donald Trump" [Telegraph]. Oh, Sarah. "You're being ridiculous."

UPDATE I guess if the liberals want a military coup — since apparently the CIA was unwilling to go von Stauffenberg, what a shock — they'll have to split the military:

A special warfare unit was spotted flying a Trump flag in public. Now the Navy is investigating. https://t.co/VZCY29miv1

— Washington Post (@washingtonpost) February 3, 2017
Stats Watch
Employment Situation, January 2017: "[P]payroll growth in January did indeed exceed expectations, rising 227,000 for the best showing since September and well above the 2016 average of 187,000" [Econoday]. "Construction spending has been improving and it's seen in payrolls where the sector added a very strong 36,000 jobs in the month. Finance employment follows at 32,000… . Construction spending has been improving and it's seen in payrolls where the sector added a very strong 36,000 jobs in the month. Finance employment follows at 32,000." But: "The headlines were at odds with the household survey (which showed employment declining) – and also at odds with the unadjusted data (which showed average employment decline for Januarys)" [Econintersect]. And but: "The headline jobs number was above expectations, however there were combined downward revisions to the previous two months. Overall this was a solid report" [Calculated Risk].
Factory Orders, December 2016: "Price effects for petroleum and coal gave a deceptive lift to factory orders in December which rose 1.3 percent. A 3.1 percent jump in nondurable orders, reflecting higher energy prices, masks a 0.5 percent decline in durable orders" [Econoday]. "Yet the drop in durables itself reflects an anomaly, that is a swing lower in defense aircraft. A clear plus in December is strength in capital goods data where the core reading (nondefense ex-aircraft) rose 0.7 percent following gains of 1.7 percent and 0.5 percent in the prior two months. These readings point to rising business investment for 2017." But: "According to the seasonally adjusted data, it was defene aircraft that was the headwind, and civil aircraft which was the tailwind. The data in this series is noisy so I would rely on the unadjusted 3 month rolling averages which was unchanged but in expansion" [Econintersect].
Purchasing Managers' Index Services Index, January 2017: "strong activity" [Econoday]. "The report describes new orders as "robust" and confidence in the outlook as the best since May last year. The rise in new orders is giving a lift to backlogs which are up for a 5th time in the last 6 months. Rising backlogs are positive for employment which is steady near December's 15-month peak. Input costs are on the rise, due to energy prices and also higher wages, though selling prices are up only marginally. This report is an echo of this morning's jobs report, one that points to strength and optimism."
Institute For Supply Management Non-Manufacturing Index, January 2017: "Steady" [Econoday]. "But backlog orders, despite the strength in new orders, remain flat which will contain future employment gains… The bulk of the data, however, is very strong." But: "One survey slightly up and one slightly down – but both are in expansion. I am not a fan of surveys" [Econintersect]. Now more than ever……
Rail: "The rolling averages improved. It seems the improving trend continues" [Econintersect].
Supply Chain: "Although the US internet giant has given few details about its plans to create a new "long-term" centralised US air cargo hub at Cincinnati/Northern Kentucky Airport (CVG), state officials said Amazon plans to invest $1.49 billion in the hub and has agreed to a 50-year lease with the airport with provisions to provide up to 900 acres (360 hectares) of land" [Lloyd's Loading]. "Although Amazon has said that its moves into air freight and other areas of logistics are only meant to supplement, not replace, specialist cargo carriers, some analysts suspect that it has larger ambitions and have noted that a 360-hectare site would be of a similar scale to FedEx's main air hub in Memphis and UPS's main air hub in Louisville."
Shipping: "Amazon's shipping costs soared in fourth quarter, far exceeding revenue" [DC Velocity]. "Amazon.com Inc. said late today that its fourth-quarter global shipping costs soared to $5.6 billion, as the Seattle-based e-tailing giant grappled with increases in fulfillment demand brought on by another peak-season quarter of double-digit sales growth. At the same time, fourth-quarter global shipping revenue came in at slightly more than $3 billion, continuing Seattle-based Amazon's multi-year pattern of shipping costs exceeding revenue. For the year, Amazon spent about $16 billion on shipping services and took in about $9 billion in revenue."
Shipping: "Amazon added more than 110,000 employees during the past year, topping 341,000 people as of the end of 2016 thanks largely to a significant increase in the Seattle-based tech giant's network of fulfillment centers around the world" [Geekwire].
Shipping: "More than two-thirds of all the vessels previously operated by the collapsed Korean container line [Hanjin] remain inactive" [Lloyd's Loading].
Shipping: "A secret shipper survey of the twenty top forwarders found that it was 'mostly talk, but also a little action' when it comes to developing online freight sales" [Air Cargo News]. "According to the survey, most forwarder's processes are still manual: 'It took on average 101 hours (four days) to provide a simple manual spot quote, 11 hours longer than in 2015.'"
Publication Notice: "Maximizing price stability in a monetary economy" [Warren Moslera, Damiano B. Silipob, Journal of Policy Modeling]. Jobs guarantee goes mainstream, baby!
In this paper we propose that the ECB fund a transition-job for anyone willing and able to work, at a wage fixed by the ECB, for the further purpose of enhancing the achievement of its single mandate of price stability. In addition to superior price stability, the transition-job will define a form of full employment and work to balanced economic growth.
Today's Fear & Greed Index: 58 Greed (previous close: 51, Neutral) [CNN]. One week ago: 60 (Greed). (0 is Extreme Fear; 100 is Extreme Greed). Last updated Feb 3 at 11:36am. Back to greed…
Black Injustice Tipping Point
"A Full Transcript Of Donald Trump's Black History Month Remarks" [The Concourse]. "Frederick Douglass is an example of somebody who's done an amazing job and is being recognized more and more, I noticed. Harriet Tubman, Rosa Parks, and millions more black Americans who made America what it is today. Big impact."
Our Famously Free Press
Swell. An arms race:
Job ad for a Debunking Correspondent. Sign of the times and all that. https://t.co/I8BIuHNIGm

— Sarah O'Connor (@sarahoconnor_) February 3, 2017
The "fake news" goes viral. The correction does not:
Compare the number of retweets/likes pic.twitter.com/S2bcFWTsvD

— Michael Tracey (@mtracey) February 2, 2017
Big Brother Is Watching You Watch
"84% of Americans would consider trying another major web browser if it offered more features to help protect their privacy" [DuckDuckGo]. I love Opera's VPN but I'm sure there's more that could be done without raising my hand and shouting "Here I am!" to malevolent forces.
"#J20, Signal, spies and the cult of crypto" [Yasha Levine, Surveillance Valley]. "I'm hearing from concerned activists taking part in the #J20 anti-Trump protests next week that their comrades insist on doing their organizing "securely" through Signal, an encrypted chat app marketed to the activist crowd by Edward Snowden, Laura Poitras, Wired magazine and the wider Internet Freedom community. To be honest, I'm a bit at a loss for words. So let me repeat what I've been saying for the past several years: Signal (like Tor and other related "grassroots" crypto Internet Freedom projects) are creations of America's spooky military-corporate machine. They are regime change weapons, designed to project American imperial power in the age of the Internet. Signal might work if you're chatting with your local neighborhood dealer to score a few grams of coke, but don't expect it to protect you if you decide to do anything really transgressive — like organizing against concentrated corporate political power in the United States." And:
I guess the bigger question is: Why is today's activist culture so focused on crypto and operational security? As far as I can tell, encryption and leftwing mass politics are contradictory. How are you going to involve millions of people in your cause if you're so paranoid about your chat messages getting read by the cops?
Good question. Maybe that's not what #J20 is all about?
Class Warfare
"Emanuel should move to protect airport workers from exploitation" [Chicago Reporter]. "Currently, airport workers earn the minimum wage of $10.50 per hour, or not much higher, with no benefits. Wheelchair assistants get the tipped minimum wage, now $5.95 per hour, far below the city's minimum…. On top of that, they are subject to widespread wage violations and are often fired if they speak up – largely because many of them are immigrants and refugees, advocates say." Nothing at the airport protest about this?
News of the Wired
"The Poetry of Du Fu" [De Gruyter Online]. Said to be "Open Access" PDF, but I can't get it to download. Said to be a big dead! Readers?
"In 2003, Giulio Tononi and Chiara Cirelli, biologists at the University of Wisconsin-Madison, proposed that synapses grew so exuberantly during the day that our brain circuits got 'noisy.' When we sleep, the scientists argued, our brains pare back the connections to lift the signal over the noise" [New York Times]. "In the years since, Dr. Tononi and Dr. Cirelli, along with other researchers, have found a great deal of indirect evidence to support the so-called synaptic homeostasis hypothesis…. Dr. Tononi said that the new findings should prompt a look at what current sleeping drugs do in the brain. While they may be good at making people sleepy, it's also possible that they may interfere with the pruning required for forming memories. 'You may actually work against yourself," Dr. Tononi said."
* * *
Readers, feel free to contact me with (a) links, and even better (b) sources I should curate regularly, and (c) to find out how to send me images of plants. Vegetables are fine! Fungi are deemed to be honorary plants! See the previous Water Cooler (with plant) here. And here's today's plant (via):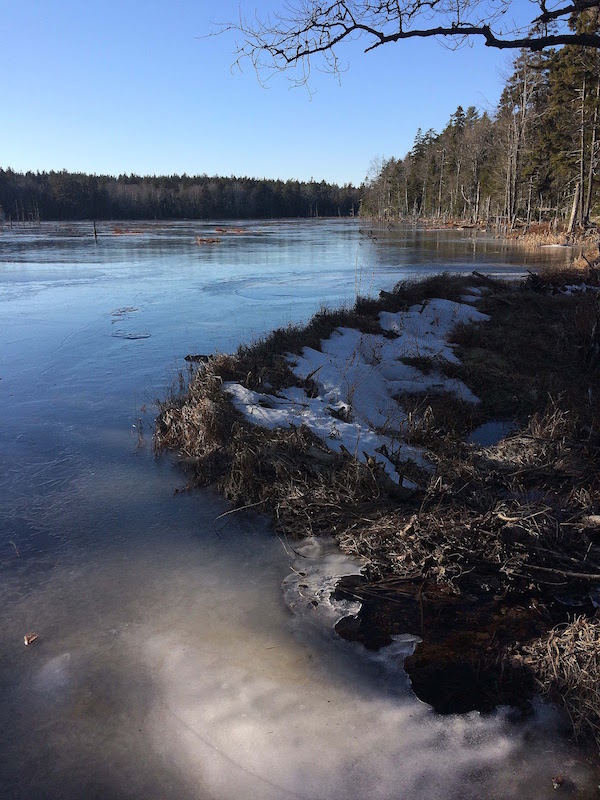 Readers, Water Cooler is a standalone entity, not supported by the very successful Naked Capitalism fundraiser just past. Now, I understand you may feel tapped out, but when and if you are able, please use the dropdown to choose your contribution, and then click the hat! Your tip will be welcome today, and indeed any day. Water Cooler will not exist without your continued help.