Readers, the number of links is a little excessive, even though I've filtered on things that Trump might do, and gaslighting/clickbait generally ("terrifying" in the headline is a good indication). Too much going on! –lambert
A history of dark matter Ars Technica (CL). As in so many eco-disaster SF novels, wonderful science is being done in the midst of the chaos and collapse….
Deadly new wheat disease threatens Europe's crops Nature
Federal Court Basically Says It's Okay To Copyright Parts Of Our Laws TechDirt
Romanian Government Backs Down on Graft Decree Amid Protests Bloomberg
A CEO's tale: How demonetisation halved the profits of a multinational company that used no cash The Scroll (J-LS).
Artificial Intelligence Goes All-in …on Texas Hold'em WSJ
LG 5K display must be kept at least 2 meters away from Wi-Fi routers Ars Technica. Maybe Apple outsourcing monitors wasn't such a great idea…
Syraqistan
Iran Carries Out Military Drills as Standoff With U.S. Heats Up WSJ

The Empty Threat Against Iran – National Security Advisor Flynn Embarrasses Himself Moon of Alabama

The Dangers of Pakistan's Tactical Nuclear Weapons The Diplomat
Trump, Poroshenko Discuss Ukraine Conflict, Call for Cease-Fire Bloomberg
China?
James Mattis reaffirms US's Asia policy FT

China Assails U.S. Pledge to Defend Disputed Islands Controlled by Japan NYT
Asian banks unwilling to give up London as Brexit looms… at least for now South China Morning Post (J-LS).
Game-changers ahead on the (long) Maritime Silk Road Asia Times
Big Brother Is Watching You Watch
The FBI Is Building A National Watchlist That Gives Companies Real Time Updates on Employees The Intercept
Our Famously Free Press
Chill, America. Not every Trump outrage is outrageous WaPo. "Still furious over the outcome of the election, Trump's critics seize on every move as if there is a Watergate moment to be found if only they look hard enough. But even Nixon didn't fall to a sudden scandal: He was a deeply consequential president who governed his way to a reelection landslide before his eventual resignation."

Russian tech exec sues Buzzfeed for publishing unverified Trump dossier CNN. "Within hours of the lawsuit's filing, BuzzFeed blacked out the name of Aleksej Gubarev in the dossier on its site and apologized."

The Three Most Believed Fake News Stories of the Election (Tested by Stanford) Favored Hillary emptywheel

Tweeting Out Falsehoods Isn't OK Just Because It Makes Trump Look Bad Michael Tracey

Trump slammed the Berkeley protesters. One responded by building a news app with his roommate. WaPo. This one app will shock you! Surprisingly, the app itself is useful: It's about delivering primary sources from the White House. Since press coverage of Trump has, with rare exceptions, been focused on building clicks rather than sober reporting, primary sources are always useful as a check.

Me, Me, Me, Me, Me Frank Bruni, NYT. Fun, but really, I can get stuff like this at Kos for free. I understand that the Times has economic imperatives, but still…
Trump Transition
Climate Science Denial Shifts to a New Tactic Among Trump Appointees Jeff Masters, Wunderblog

Get Ready, Supreme Court Fans. Brush Up on Your Chevron Doctrine. Bloomberg

Trump defends 'killer' Putin: 'You think our country's so innocent?' The Hill. And: "[TRUMP:] There are a lot of killers. We've got a lot of killers." Clinton: "We came. We saw. He died." Obama: "[I'm] really good at killing people." But this time, cue the hysteria. And By Criticizing This Liberals Look Like Fools Ian Welsh. "[Trump] [1] lies a lot, yes, but he [2] tells truths that no one else is willing to say, and he has, so far, [3] kept his high profile promises." All the yammering is on point [1]. But points [2] and point [3] are more important. I don't think it's a coincidence that clickbait on [1] is easy for lazy people to generate. But [2] requires work; truth-telling always does, like it or not. And evaluating [3] requires actual reporting and analysis; more work. Once more: Do not underestimate Trump!

White House Pulls Back From Bid to Reopen C.I.A. 'Black Site' Prisons Charles Savage, NYT

* * *

Justice Department files notice to appeal judge's ruling blocking immigration ban McClatchy

The Latest: Trump Appeal: Aliens Lack Constitutional Rights NYT. Wrap-up of the day's events.

The little-noticed bombshell in Trump's immigration order Politico. Useful despite the sexed-up headline.

* * *

Capturing the Energy of the Left WNYC. No, not the usual Democrat decapitation story…

The Left Needs to Be a Movement, Not a Bunch of Lobbyists Counterpunch (Furzy Mouse).

Democrats would be smart to embrace Keith Ellison as DNC chair Vox. Matty throws in the towel. And if Ellison wins, the first thing to say to the Democrat Establishment is: "That's nice, but what have you done for us lately?"

* * *

How Stephen Miller's Rise Explains the Trump White House The Atlantic. Given the givens, I'm discounting access journalism at nearly 100%, but this seems well-researched.

Should business collaborate with Donald Trump or resist? Gillian Tett, FT

The case against the American Constitution Ryan Cooper, The Week (Furzy Mouse).

It would be incredibly difficult for California to pull off a 'Calexit' and secede from the US Business Insider.

Will Lady Gaga Take on Trump at the Super Bowl? Place Your Bets! WSJ
Scientists Now Know Exactly How Lead Got Into Flint's Water Smithsonian. Infrastructure!
Don't Neglect `Invisible Infrastructure' Bloomberg. Wireless. More infrastructure. Personally, I'd make every US Post Office the site for free municipal WiFi as a universal benefit, but that's just me.
Class Warfare
Gangsters and 'slaves': The people cleaning up Fukushima Al Jazeera (Integer).
Against Willpower Nautilus. Highly relevant to "deaths from despair" a la Case-Deaton.
Football 'literally killed' a 24-year-old Iowan. His family vows to make the sport safer. Des Moines Register
How America Lost Its Identity Der Spiegel. Another in the "road trip" genre; starts in Burlington, VT. Et ego in the Beltway:
Among Trump's most popular tirades is the one about how American airports are "like from a Third World country." And he's right. American streets are full of holes, its airports exude 1970s charm and every couple of weeks, a tree falls onto the overhead power lines resulting in hourslong outages. Today's America is simultaneously the country of the iPhone and the country of potholes; it isn't just coated by the gloss of the future, but also by the musty odor of the past.

In the four years that I lived in Washington, D.C., I had to replace the tires on my car three times. The first occasion was after I drove through a giant pothole that frost had bored into a park road. The second was the result of construction workers leaving nails behind on a thoroughfare they had been working on. The third set was ruined by sharp chunks of metal that had been lying about on a street for several weeks. The situation is so bad that drivers in Washington, D.C., can submit pothole damage claims to get their money back.

In his speeches, Donald Trump addresses this impression of community dysfunction — and it is one that can be observed everywhere you go.
You can see why "America is already great" didn't resonate with more than a small, and very privileged, segment of the population, given that the rot has reached so high that even a Der Speigel reporter based in the Beltway can see it. "[T]ruths that no one else is willing to say…."
Antidote du jour: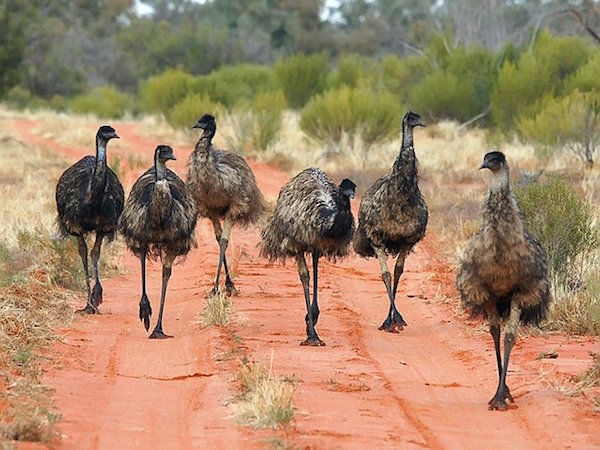 Bonus antidote: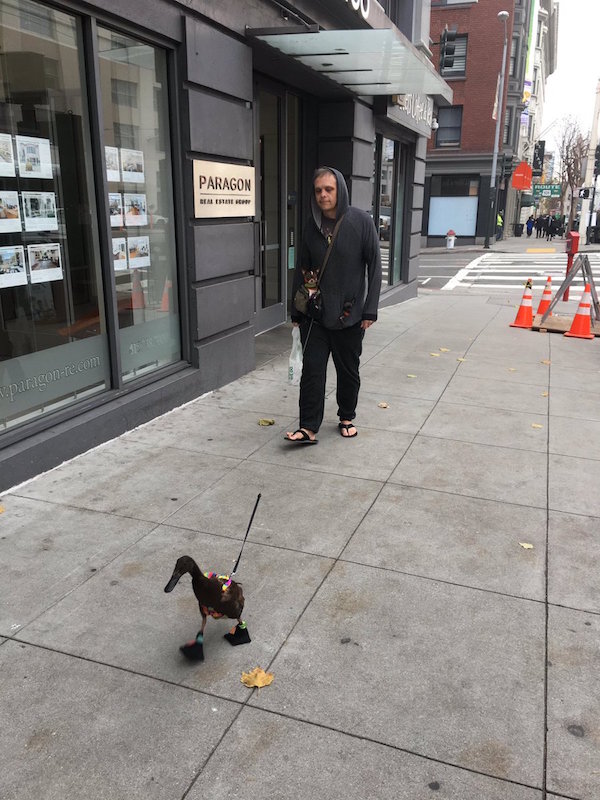 See yesterday's Links and Antidote du Jour here.