Sick whale found to have 30 plastic bags blocking its stomach Sky News (guurst).
USDA blacks out animal welfare information Science
The Mortgage-Bond Whale That Everyone Is Suddenly Worried About Bloomberg
Eurozone economy quietly outshines the US FT
Huge Gas Finds Can Keep Europe Warm If the Arguing Stops Bloomberg
Factcheck: Mail on Sunday's 'astonishing evidence' about global temperature rise Carbon Brief (DK).
A whistleblower challenges NOAA's climate data Fabius Maximus
Brexit
What's next for Brexit? The Week

U.K. Brexit Department Hires 328 Staff as It Prepares for Talks Bloomberg and Goodbye and Good Luck: U.K. Gets Brexit Message From Old Friend Bloomberg

It's time MPs seized control of Brexit – and this week they have a golden opportunity The Mirror. "Ignoring last year's referendum as a Boaty McBoatface poll – the result overlooked in favour of an outcome favourable to the originators – would be suicide, not a strategy."
French Far-Right Candidate Marine Le Pen Launches Presidential Campaign by Blasting Globalization Time
Manifesti contro papa Francesco: un attacco preciso, brutale e ben pianificato. Sbaglia chi minimizza (Google translation) Il Fatto Quotidiano (DG). DG: "So someone is sticking up posters [images] in Roman dialect (probably to evoke the famous talking statues of Rome, like Pasquino). And the feelings of the Knights of Malta have been hurt. Who knows who these 'Franciscans of the Immaculate Mother' may be. The usual Franciscans are the hippies of the Catholic Church." Hmm.
Trump agrees to meet NATO leaders in Europe in May Reuters
Russia, Ukraine – Neocon Ceasefire Sabotage Fails To Change Trump's Mind Moon of Alabama
Syraqistan
Trump's Plan to Fight ISIS With Putin Isn't Just Futile. It's Dangerous. Politico. Check the bio….

Trump Administration Looks at Driving Wedge Between Russia and Iran WSJ. So, the mullahs are The Blob's bright shiny object?

Iran says U.S. sanctions stop American oil firms taking part in projects Reuters
China?
Farewell Chinese stimulus Macrobusiness

Overseas Chinese acquisitions worth $75bn cancelled last year FT
Superbowl LI
Our Famously Free Press
The future of fake news is real-time video manipulation Boing Boing. Yikes!

Needed: An Order of Battle for the Newspaper War Economic Principals
2016 Post Mortem
Chelsea Clinton Is the Last Thing the Democratic Party Needs Observer (PU). One considers the source. Nevertheless!

The U.S. Megalopolis Isn't as Politically Powerful as You Think RealClearPolitics. Important!
Trump Transition
What Does Steve Bannon Think? (audio) BBC. Useful discussion panel, including Thomas Frank.

After Trump moves to undo financial regulations, Sanders calls him 'a fraud' WaPo

The $100 Billion Reason Investors Loved Trump's Bank Order WSJ

Meet Stephen Feinberg, The Private Equity Billionaire In Talks To Join The Trump Administration Forbes (DO). "In talks with" yet another oligarch, but of a particularly odious sort.

Trump Extends Timetable to Replace Obamacare WSJ. Political logic explained here. Yesterday.

Revoking trade deals will not help American middle classes Larry Summers, FT. One of my favorite jokes is the one about the genie who appears to the [insert disfavored ethnicity of choice here] peasant and grants them one wish. The peasant thinks for a moment, then: "I wish for my neighbor's cow to die." Point being, revoking trade deals might not help America's middle class. But will it hurt Larry Summers?

Measuring the Obama Administration's Historic Midnight Surge RegBlog

* * *

Trump Rips Judge on Ruling Against Immigration Order WSJ. If nothing else, innoculating himself against blame for a second 9/11…

Battle over "sanctuary cities" in Texas suggests a larger national conflict lies ahead Amanda Marcotte, Salon. Even mainstream economists now agree that the benefits of globalization, averaged, conceal hidden costs — for example, the deindustrialization and consequent destruction of Rust Belt communities — that warrant redistribution to those impacted. (Shorter: "Oopsie!") But some elite factions favor mass immigration, legal or not, because immigration keeps wages low for workers who must compete with it (study). (The wage fixing CEOs of Silicon Valley favor H1Bs using the same logic.) So, when Marcotte starts advocating for redistribution, I'll take her virtue signaling on "sanctuary cities" seriously. This coin has two sides.

Not just 'bad hombres': Trump is targeting up to 8 million people for deportation LA Times

Let's Not Debate Immigration Stumbling and Mumbling

* * *

Republicans face anger over Obamacare repeal during town halls Politico (PU). Politico seems to be framing this is "Tea Party from the left" (i.e., liberals) but the last sentence is goid: "'If people loved [Obamacare],' [Rep. Tom McClintock (R-Calif.) said], 'Nancy Pelosi would still be speaker and Hillary Clinton would be president.' Indeed. If #Resistance = #SaveACA, then #Resistance = Restoration.

The case for all-out war against Gorsuch Ryan Cooper, The Week

People Are Canceling Tesla Orders Because Elon Musk Is Advising Trump Buzzfeed. "At least five…" Come on, people!

Today's protest signs are sharper, meaner, funnier — and live on long after the rallies WaPo. Snark being another failed strategy liberals are doubling down on. They've been trying it since 2003!
Imperial Collapse Watch
The U.S. military's stats on deadly airstrikes are wrong. Thousands have gone unreported Military.com. Yikes!

Was Snowden a Russian Agent? Charles Savage, NYRB. Important.
Class Warfare
The Modi Government's New Policy Narrative is Tilted Against the Informal Sector The Wire (J-LS).

The cashless wage ordinance has brought more distress than relief for industrial workers The Scroll (J-LS). That's not a bug…

"In a System with Dominance, There is Built-In Resistance to Change": ProMarket Interviews Bernie Yeung, Part 2 ProMarket (part 1).
The secret taxonomy behind IKEA's product names, from Billy to Poäng Quartz
The Great Crime The Paris Review (JH).
Sick But Not Sick NYRB
Antidote du jour (via):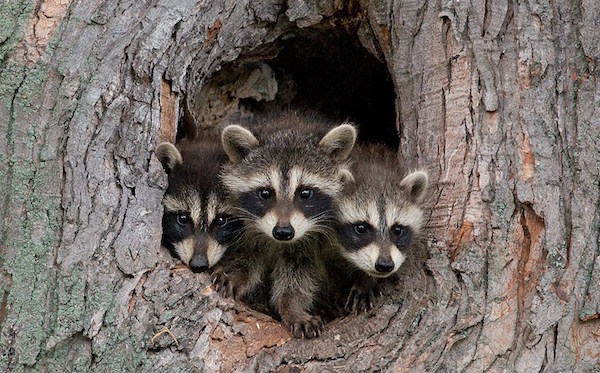 See yesterday's Links and Antidote du Jour here.