Three-dimensional preservation of cellular and subcellular structures suggests 1.6 billion-year-old crown-group red algae PLOS Biology
Chimpanzees are animals. But are they 'persons'? WaPo
New Zealand's Whanganui River gets the legal rights of a person Sidney Morning Herald. Tomorrow, the Penobscot!
The Nile River Delta, once the bread basket of the world, may soon be uninhabitable Quartz (Re Silc).
Sharp drop in US emissions keep global levels flat FT
Improved estimates of ocean heat content from 1960 to 2015 Science (allan). The full text is available.
Fish and chips off the menu as marine experts warn haddock has become unsustainable Telegraph. Whaddaya take for a haddock?
Dipole: The 'Indian Niño' that has brought devastating drought to East Africa The Scroll (J-LS).
March Madness: Trump Proposes 31% Cut to EPA and Big Cuts to Climate Change Programs Jeff Masters, Weather Underground. (Incidentally, the Weather Channel, which bought Weather Underground and promised not to change anything, is now eliminating member blogs. In addition, "Category Six" blogs, including Jeff Masters' blog, are now no longer present on the top menu bar. This looks like crapification to me. Can readers more tuned in to weather blogs than I am reassure me?)
China?
How China's Capital Curbs May Be Paying Off Bloomberg

China tightens again Macrobusiness

Chinese banks have yet to hit bottom Nikkei Asian Review
The Dutch far right's election donors are almost exclusively American Quartz. Wait, not the Russkis?!
Big Brother Is Watching You Watch
The Billion Dollar Industry of Professional Video Game Battles Bloomberg
Gunning for profit: Firearm makers among the top short trades under Trump Reuters
Health Care
New Cold War
Trump Transition
Trump Lets Key Offices Gather Dust Amid 'Slowest Transition in Decades' NYT

Trump's Republicans have a tough Hill to climb FT

* * *

How Trump's budget proposal would reshape the government Los Angeles Times. See handy chart of "winners and losers."

These 80 Programs Would Lose Federal Funding Under Trump's Proposed Budget Bloomberg. Eliminating Institute of Museum and Library Services? That's dumb, unless agnotology is wisdom.

Trump Takes a Gamble in Cutting Programs His Base Relies On NYT

Trump's budget cuts to domestic, aid programs draw Republican scorn Reuters

* * *

Senate Intelligence Committee finds 'no indications that Trump Tower was the subject of surveillance' USA Today. The headline is deceptive. From the text: "'Based on the information available to us, we see no indications that Trump Tower was the subject of surveillance either before or after Election Day 2016.'" But see Lawrence Wilkerson on other "elements" of other governments at NC here.

Trump Stands by Wiretapping Claim After Senate Panel Leaders Say They See No Evidence WSJ

Trump's Wiretap Claims Are Bogus. But He's Still Onto Something. Bloomberg

* * *

Trump's Words May Haunt Him as Travel Ban Appeal Promised Bloomberg. I need to think through my position on "intent" more carefully, lest I join the Scalia crowd, but using Trump's words on the trail as evidence of intent, as opposed to puffery, seems odd to me (especially because framing a "ban" as a "Muslim ban" that somehow doesn't include all Muslims also seems odd). And even given the words, does intent matter? Lincoln, for example, lacked to intent to "end racism" when he signed the Emancipation Proclamation. So what?

The Dangerous Precedent Set by Judicial Attacks on Trump's Travel Ban David Frum, The Atlantic. Bush speechwriter Frum is now a liberal icon, so I guess we have to take this seriously.

Trump at the Pump: Car Companies Move to Create Fuel-Efficiency Double Standard Scientific American
Politicking Without Politics Jacobin
Progressives Slam Tom Perez's New DNC Transition Team HuffPo. "Just two people on the committee endorsed Ellison in the DNC chair race: Rep. Pramila Jayapal (D-Wash.) and Brian Weeks, the political director of AFSCME. Of the two, only Jayapal supported Sen. Bernie Sanders (I-Vt.) in the 2016 presidential primary." Odd.
Centrist Democrats struggle to draft a survival strategy McClatchy. So kicking the left isn't a strategy?
Column: 'Most liberal governor' rights ship in Minnesota Chicago Tribune. Note the focus on a budget surplus. Fine at the state level…
Imperial Collapse Watch
Class Warfare
Oxford comma helps drivers win dispute about overtime pay Guardian. Being careful and precise about language helps working people. Who knew? (And in Maine, too!)

The Revolution Will Not Be Curated Thomas Frank, The Baffler. This is a good Baffler issue.

The Wrongest Profession Dean Baker, The Baffler. Economists.

The Case for Countering Right-Wing Populism With 'Left-Wing Economics' New York Magazine. Another takedown of Beauchamp's Vox piece. "Taken together, Beauchamp's prescription for the Democratic Party appears to be: Make defending multiculturalism against Trump's bigotry the heart of your message; don't worry about winning over non-college-educated white Trump voters; and build a new majority by turning out nonwhites and appealing to moderate conservatives alienated by Trumpism. Which is to say: Run the same campaign that Hillary Clinton just lost."
Despite differences in culture, US and India fall short in childbirth in similar ways The Conversation (J-LS).
The Fed Hikes Ian Welsh
Antidote du jour: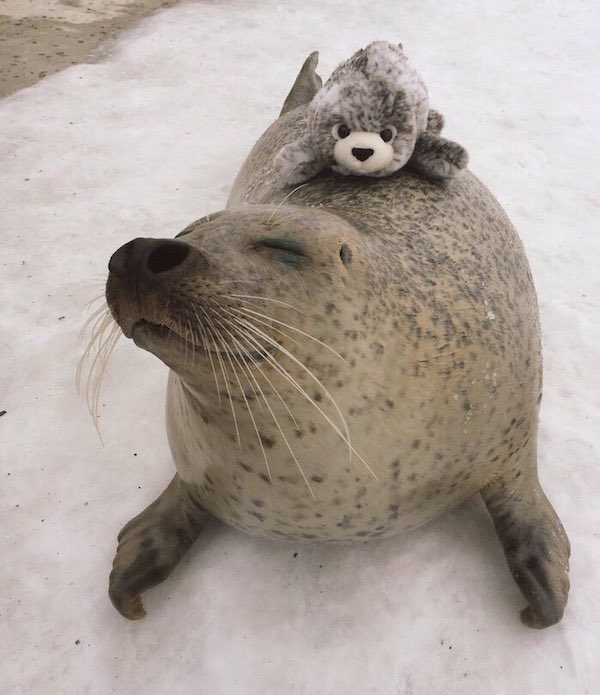 See yesterday's Links and Antidote du Jour here.