Hero monkeys helped lost man survive for days in the Amazon New York Post
Norway's underwater laser-shooting drone zaps parasitic lice that live on salmon DigitalTrends (Mark P)
Physicists find that as clocks get more precise, time gets more fuzzy ScienceAlert (martha r). From earlier this month, still interesting.
Natural gas leaks from power plants, refineries, 100 times greater than thought Ecologist (micael)
Let there be light: Germans switch on 'largest artificial sun' Guardian (martha r)
YouTube's Ad Problems Finally Blow Up in Google's Face Wired (Chuck L)
Why Power Brings Out Your True Self Nautilus (micael)
For a Modest Personality Trait, 'Intellectual Humility' Packs a Punch! Duke Today (martha r)
Harvard scientists pinpoint critical step in DNA repair, cellular aging Harvard Gazette (martha r)
Molecule kills elderly cells, reduces signs of aging in mice AAAS (furzy)
Alcohol Really Is Good for Your Heart—Most of the Time Time (furzy)
China Vice Premier Sees `Unstoppable Momentum' of Globalization Bloomberg (resilc)
China?
Decision day as 0.01% of Hong Kongers choose city's next leader CNN
Rising Euroscepticism cannot solve the Eurozone Crisis Defend Democracy
Brexit
Exclusive: Saving the Union from Scottish independence put at the heart of Brexit negotiations Telegraph (resilc)
Syraqistan
Revelations – Lafarge-Holcim's jihad Voltaire.net. Chuck L: "It takes a while for Meyssan to get to the point, which is that the USA and NATO have been working with Muslim radicals in Syria for a long time."
New Cold War
Don't Fight Their Lies With Lies of Your Own Masha Gessen, New York Times (Dan K)

WHAT CONSTITUTES REASONABLE MAINSTREAM OPINION Current Affairs (David D)
Big Brother is Watching You Watch
US Senate votes to let internet providers share your web browsing history without permission Verge (furzy)
Trump Transition
Only Black People Showed Up To The DC Town Hall Meeting To Address The Surging Number Of Missing Black And Latina Girls Clutch. Timotheus: "Maybe if they wore pink pussy hats…."
Obamacare
Fake News
How US Flooded the World with Psyops Consortiumnews (furzy)
Hollywood Producer Blames Rotten Tomatoes for Convincing People Not to See His Movie Vanity Fair (furzy)
Shareholder Proxies Could Be the New Regulators Gretchen Morgenson, New York Times.
The productivity paradox Ryan Avent. Dan K: "Hmm… perhaps a side point, the "intangible capital" thing strikes me as iffy, and perhaps more complex, as when cheaper materials are used to produce a product, meaning that consumer value falls, and environmental impacts may shift adversely."
GDPNow, FRBNY Nowcast Inch Up: Gap Still Two Percent Michael Shedlock
Guillotine Watch
America's 100 Richest Places Bloomberg
Class Warfare
Uber self-driving car crashes during US tests Financial Times (David L)

Inside Uber's self-driving car mess Recode. Hubert Horan: "Recode has always been focused on "access" to tech executives and its Uber coverage over the years fell in the fawning-to-uncritical repetition of PR talking points range, but like everyone else has been rushing to publish more critical stuff." Be sure to read down to the discussion of how often drivers have to take over or the car has problems.

POLL: Did Vice President Pence deserve the 'Working for Women' award?" Salon. Judy B: "No more than Obama deserved the Nobel Peace Prize."

Too Much Experience To Be Hired? Some Older Americans Face Age Bias NPR (David L). Yes, sports fans, NPR is treating this as news.

What do slaveholders think? aeon (micael)

Amazon's Tepid Response to Counterfeiters Frustrates Sellers Inc (Dan K). Putting this here because monopoly.
Antidote du jour. Tracie H: "Gulf Fritillary Butterfly at the Fullerton Arboretum in Fullerton, California."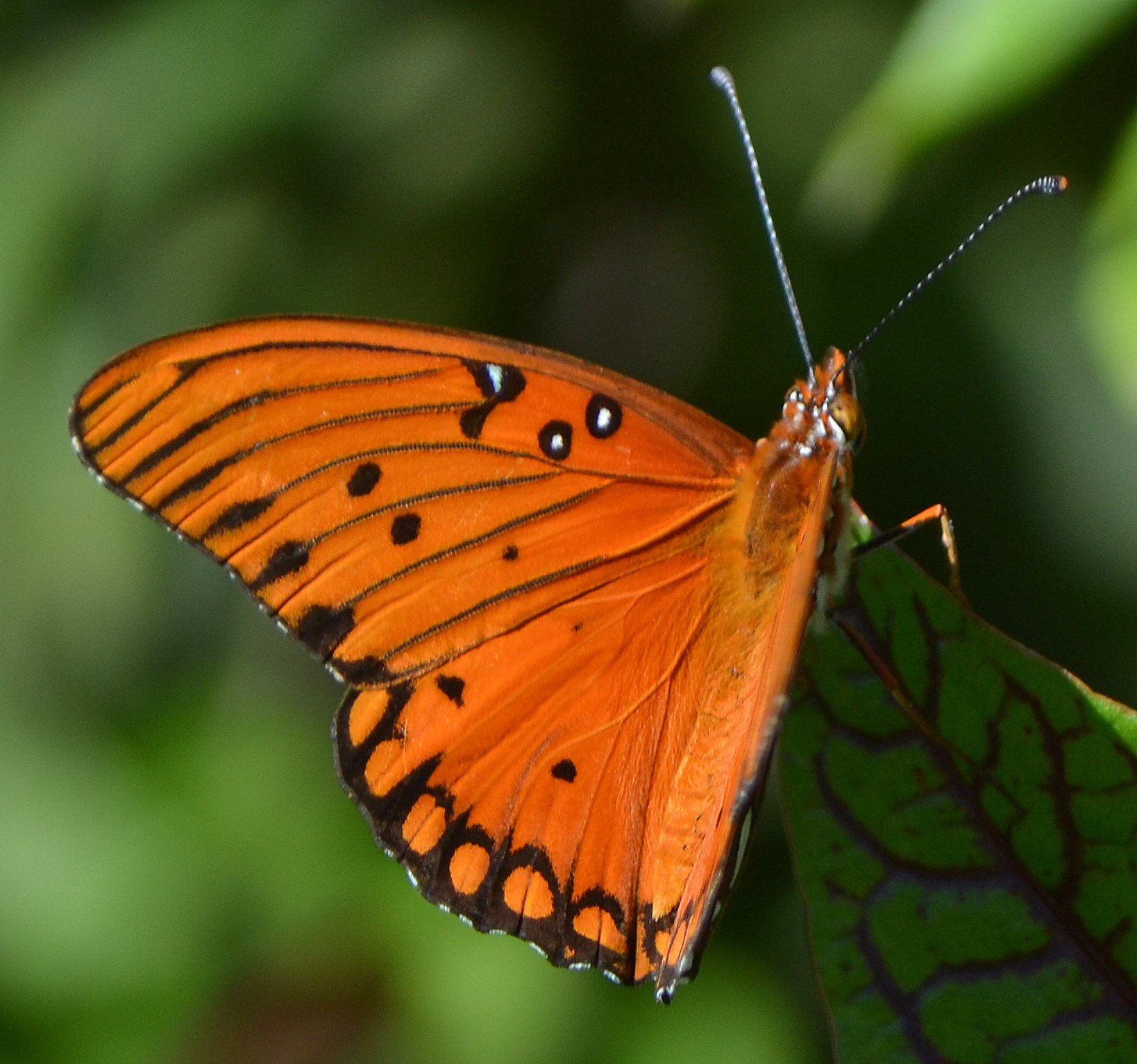 See yesterday's Links and Antidote du Jour here.