Wolf spotted in Nevada is first in nearly a century The Oregonian
Three puzzles of the financial markets' tug of war FT. "[I]s there actually fundamental economic growth underpinning the US economy, or is what the equity markets see as a pick-up in economic activity really just positive sentiment that could peter out? In effect, either we will see a convergence between sentiment and survey data and real economic activity data — or we won't."
Richard Bowen Is Skeptical of Citigroup's Culture Makeover: Here's Why Wall Street on Parade
'Bro, I'm Going Rogue': The Wall Street Informant Who Double-Crossed the FBI Bloomberg
What American manufacturing looks like in the Trump era CNN
Amazon's shopping spree at business schools FT
Uber is reportedly ending its services in Denmark Reuters. Something rotten?
Inside Uber's self-driving car mess recode
How Pedestrians Will Defeat Autonomous Vehicles Scientific American. Just as soon as they figure out how to game the algo…
California's Proposed Rules Allow The State To Brick Your Self-Driving Car AV Treatise
North Dakota pipeline spill larger than previously thought Christian Science Monitor (GF). GF writes: "The ruptured Belle Fourche Pipeline pipeline in ND was 6″ in diameter and carried 1,000 barrels of oil a day and leaked over an estimated 12,600 barrels of oil (see article link below). The Dakota Access pipeline is 30″ and will carry over 500,000 barrels per day. The keystone XL pipeline is 36″ in diameter and will carry around 650,000 barrels of oil a day. If either the Keystone XL or the Dakota Access pipeline leaked for the same amount of time (12 days) as the Belle Fourche pipeline did, the results would be catastrophic."
Your Favorite California Beach May Disappear Too Soon HuffPo (DL). Full text for study (PDF).
Brexit
Angela Merkel toughens her position on Brexit FT

Brexit: Theresa May is backing away from threat to leave EU with 'no deal', believe European diplomats Independent
With Help from France's Elite, Le Pen Tries to Steer Far-Right Party Into Mainstream WSJ. Hmm. Do we have any French readers who can give insight here? Does this make LePen more likely to win?
Big Brother is Watching You Watch
You have one day to stop Congress from giving away your web browsing history The Verge

NYPD sent video teams to record Occupy and BLM protests over 400 times, documents reveal Vice (MR).
Syraqistan
Syria: Final evacuation of Homs begins under close Russian supervision Independent

U.S. To Escalate Its Two Years War On Starving Yemen Moon of Alabama
NYT Says Congress Has 'Duty' to Make War–Rather Than the Right to Reject It FAIR
New Cold War
* * *
Trump Transition
Trump requests — and receives — this infrastructure list from builders union McClatchy

Jared Kushner's 'innovation' office will get advice from Bill Gates, Tim Cook and Elon Musk Yahoo Finance

Trump to pick Christie to chair drug commission, sources say Newark Star-Ledger. A part-time, volunteer position under the aegis of Kushner's Innovation Office. Sad.

CEOs joining Trump: prepare for board of hundreds Reuters

Trump signs four bills to roll back Obama-era regulations USA Today. Via the Congressional Review Act.

Report: Trump wants to move tax reform, infrastructure together The Hill. The only player not splattered with the AHCA debacle is wily Mitch McConnell (whose wife, Elaine Chao, is head of DOT (highway money (ka-ching))).

The looming split between Trump and Ryan WaPo. "After a decade, 99.6 percent of the tax relief Ryan proposed would have accrued to the wealthiest 1 percent of the country. In Trump's plan, 50.8 percent of the relief would have gone to that group, according to analyses by the nonpartisan Tax Policy Center." Hmm. Maybe Ryan going down in flames on heatlh care wasn't such a bad thing…

For Trump Administration, 'Extreme Vetting' Has Wide Scope WSJ. This is such a bad idea, because other countries will follow our lead, creating "walled gardens" (the most dystopian outcome in Philip Bobbitt's The Shield of Achilles).

The Reclusive Hedge-Fund Tycoon Behind the Trump Presidency The New Yorker
Health Care
2016 Post Mortem
Democratic [sic] Party Continues Shunning Popular Sanders Surrogates Counterpunch

KING: Democrats should oppose Trump and Republican Party — but also present better ideas New York Daily News. But the Democrats are doing that: The Russian war scare is that better idea!
Guillotine Watch
James Murdoch buys remote 450-acre retreat on fjord north of Vancouver Australian Financial Review (Hana M).
Class Warfare
A sign of the times: Merrimack River deluged with syringes Boston Globe (BC). America is already great.
From HIV to climate change: how to spot denialists in action New Scientist (KS).
How the baby boomers destroyed everything Bruce Cannon Gibney, Boston Globe (PU). A review of a new book by Globe columnist Jeff Jacoby (born in 1959).
Antidote du jour (Furzy Mouse):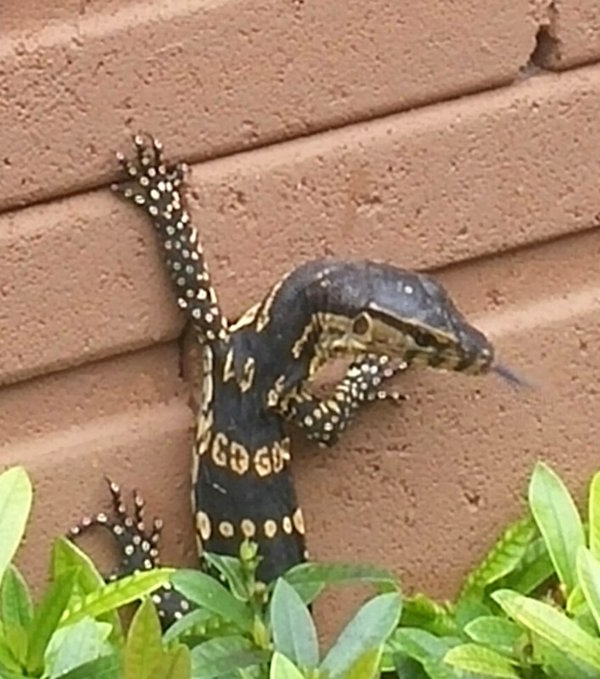 Furzy: "Graham's monitor." I wonder what resolution it is…
See yesterday's Links and Antidote du Jour here.