How the mouse came to live alongside humans BBC (martha r). And then cats followed!
WHEN THE DESERT BLOOMS JSTOR (micael)
Here's why the imminent test of Jeff Bezos' BE-4 rocket engine is a huge deal ars technica
New method heats up ultrasonic approach to treating tumors PhysOrg (David L)
The life-saving treatment that's being thrown in the trash ars technica (Chuck L)
Brexit
4 messages from the EU to the UK Politico

Both sides are spoiling for a fight The Times

What the EU27 wants from Brexit Politco. Note how quite a few countries are harder on the issue of the outstanding amount the UK owes than on other issues. By putting that first, the Eurocrats look to be seeking to solidify opposition, which will wind up carrying over to other issues.

Finance Ministry Sees 'Grave Consequences' in Brexit Handelsblatt

Brexit, no sector left unscathed Politco

29 charts that explain Brexit Bruegel

Brexiters must lose if Brexit is to succeed Martin Wolf, Financial Times

Westminster digs in its heels as Holyrood votes for second referendum Herald Scotland (martha r)
A brief description of the mutation of the neoliberal cancer into the neofeudalism failed evolution
Francois Fillon's wife Penelope under formal investigation BBC
Trump administration ratchets up pressure on Venezuela McClatchy (Dan K)
Syraqistan
If Aleppo Was a Crime Against Humanity, Isn't Mosul? Foreign Policy in Focus (resilc)

Gaza: Israel's war drums are getting louder Aljazeera (micael)

Nike hijab for Muslim athletes welcomed, criticised Middle East Online (resilc)
Big Brother is Watching You Watch
The Surveillance State Behind Russia-gate Consortiumnews (martha r)

House Rep. Pushing To Set Back Online Privacy Rakes In Industry Funds totaling at least $693,000 Vocativ (Dr. Kevin)

Facial recognition database used by FBI is out of control, House committee hears Guardian (Dan K)
Imperial Collapse Watch
Military Complexity: Lasers or Longbows? NoTech (resilc)
Trump Transition
GOP torn over what to do next The Hill

Border wall funding likely to be put on hold The Hill (resilc)

As Trump Bows Out, States Seek to Fill Void on Climate Change Bloomberg

As Trump ends the "war on coal", will it rebound? MacroBusiness

House panel's Russia probe effectively put on hold Washington Post

McConnell guarantees Gorsuch will be confirmed on April 7 Politico (UserFriendly)

Senate braces for fallout over Supreme Court fight The Hill

Trump's New Plan: Govt as Company, Citizens as Customers, Kushner as CEO Common Dreams (martha r)

I am an Arctic researcher. Donald Trump is deleting my citations Guardian (Dr. Kevin)

Deutsche Bank in Bind Over How to Modify $300 Million Trump Debt Bloomberg. There is nothing wrong with the loan, the projects are all performing. But I was wrong, and am very surprised to see that Trump provided a personal guarantee. So while neither the article nor video says so crisply, the desire to restructure the loan is driven by the desire to get rid of the personal guarantee, since that poses an ethical issue for both sides. But solving that problem leads to charges of favoritism. Trump clearly should give up something to get out of the guarantee, but how much exactly? Trump supposedly has lots of unused borrowing capacity across his real estate holding, as in more than $1 billion. The cleanest way would be to buy out the entire loan, if he could do that without incurring a big prepayment penalty. But that would likely pose its own set of problems.

The economic logic behind Trump's foreign policy – why the key countries are Germany and China Socialist Economic Bulletin (martha r)
Obamacare
How Trumpcare's Failure Sets the Stage for Single-Payer New Republic (martha r). TNR talking up a bona fide progressive position has a "Beware of Greeks bearing gifts" aura about it. Still, it at least says the idea is no longer relegated to the Hallin circle of deviance.

How local news sounded the alarm over the GOP's defeated health plan Columbia Journalism Review (Dan K)

Go Viral or Die Trying Esquire (Dan K). Aiee.
Sanders to headline progressive 'People's Summit' CNN (martha r)
Freshman congressman @RepRoKhanna launches "No PAC Caucus" as one of 6 reps that does not take PAC $ in Congress. pic.twitter.com/IOJOGkxQcN @NomikiKonst (martha r)
100-year-old SF woman dies after years of eviction battles SFGate (Judy B)
Forget national politics: the real potential for the left is on the local level Guardian (martha r)
Wells Fargo receives another blow in community reinvestment exam Charlotte Observer
Charles Murphy: Partner at Paulson & Co Dead in Apparent Suicide Fortune (martha r)
BlackRock Cuts Dozens of Jobs and Fees in Stock-Picking Unit Bloomberg (martha r)
Class Warfare
Antidote du jour. Crittermom: "With Spring arriving weeks early this year, I suspect it won't be too long before the hummingbirds return here. Here's a previous capture of one sticking its tongue out for my family at NC to enjoy."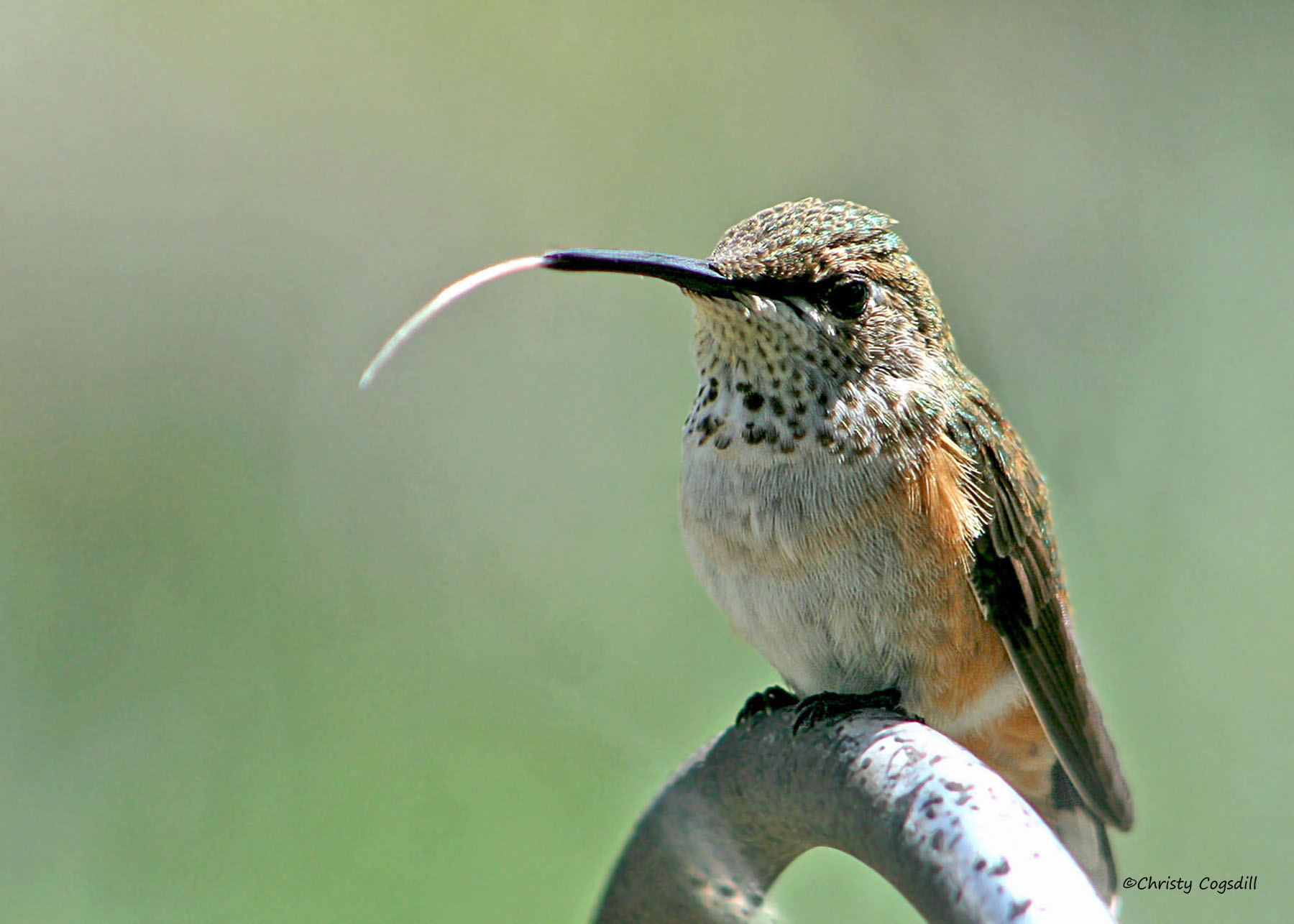 See yesterday's Links and Antidote du Jour here.