Animal art: Variation in bower decorating style among male bowerbirds Amblyornis inornatus PNAS. "Geographically varying bower styles may be a culturally transmitted trait, like human art styles.
Rise and fall of Adeptus is perfect parable of Wall St hype FT
Why the IRS Just Raided Caterpillar's Peoria Headquarters AgWeb
NASA Data Show California's San Joaquin Valley Still Sinking NASA (guurst). Groundwater pumping causes the California Aqueduct to sink, reducing its capacity by 20%.
8 out of 10 patient-advocacy groups have conflict-of-interest problems, study finds Minnesota Post (PU).
Mystery solved: Addiction medicine maker is secret funder of Kennedy-Gingrich group STAT
European Parliament votes to end visa-free travel for Americans The Independent (Re Silc). A non-binding resolution.
Protect rights at automated borders Nature
Brexit
Britain could legally leave EU without settling bill: Lords panel France24

UK should make unilateral offer on post-Brexit rights of EU citizens: lawmakers Reuters

Ministers negotiating Brexit are studying six-point plan on how to obtain 'glittering prizes' available to UK outside of Europe The Sun. Glittering prizes!
Fillon's faltering campaign threatens to shatter French right FT
Dutch Green-Left Party tackles Geert Wilders, one door at a time Deutsche Welle
Syraqistan
U.S. Military Deepens Yemen Role With Escalating Strikes Against Al-Qaeda Affiliate Bloomberg

Pentagon plan to seize Raqqa calls for significant increase in U.S. participation WaPo
Health Care
Big Brother Is Watching You Watch
FBI undercover stings foil terrorist plots – but how many are agency-created? McClatchy. Certainly a question to consider as the intelligence community angles to become guardians of the constitutional order.

Homeland Security Sees Anger At Trump as a Driver of "Domestic Terrorist Violence" The Intercept. Let's hope we don't have anything as extreme as Obama's 17-city paramilitary crackdown on Occupy!
Managing Political Risk ProMarket. From January, still relevant.
Trump Inherits a Secret Cyberwar Against North Korean Missiles NYT
Trump Transition
George W. Bush, liberal icon:

Hey @TheEllenShow, how does it feel to snuggle up to a guy responsible for 1 million innocent deaths and the destruction of a whole region? pic.twitter.com/FrZwVz9o5Z

— Josh Fox (@joshfoxfilm) March 3, 2017

Why are we normalizing this guy? Well, I'll tell you: The Democrat focus is on driving a wedge between Trump and the Republican Establishment and then defenestrating Trump. This didn't work for Clinton with Republican voters in 2016, but it might work with elite insiders, especially with "intelligence community" backing. Of course, Trump has cards of his own to play, besides tribalism: He can give the Freedom Caucus loons what they want on domestic policy, and he can throw the McCain wing a few billions for weaponry. And he can target the right districts with infrastructure money through DOT head Elaine Chao, Mitch McConnell's wife. Oh, and the Rooski ploy has the same wedging effect (though it's also about creating epistemic closure in the Democrat base until the Clintonites die off). None of this is about the voters at all. Heaven forfend!

Why the system will still win Perry Anderson, Le Monde Diplomatique. Must-read.

The World That Made Trump Project Syndicate

What Trump Understands About Using Social Media to Drive Attention Harvard Business Review

* * *

Donald Trump attacks Barack Obama over Watergate-style bugging of Trump Tower – but is then branded a 'liar' Telegraph

Trump Faces Furor Over Unsubstantiated Claim Obama Wiretapped Him WSJ

Trump's Wiretap Rant Betrays Ignorance of the Law Politico. No doubt. Then again, when you have secret courts interpreting secret law, it's hard to be anything other than ignorant.

What to Make of Donald Trump's Early-Morning Wiretap Tweets The New Yorker

The Conspiratorial Game of Telephone in Bannon's Rag that Made Left, Right, and POTUS Go Crazy emptywheel

Photo contradicts Pelosi's statement about not meeting Kislyak Politico. Because Washington is an imperial capital, and both Kislyak and Pelosi were doing their jobs there.

We now know more about why Jeff Sessions and a Russian ambassador crossed paths at the Republican convention Business Insider. As above.

* * *

Class action suit: Immigrants held in Aurora required to work for $1 a day, threatened with solitary if refused Denver Post. Awful. And the case was filed in 2014, during [genuflects] Obama's presidency…

US Immigration: Waiting for Chaos Walter Pincus, NYRB

* * *

Chao says U.S. drivers may face more tolls to raise infrastructure funds WaPo (Re Silc).

Bernie Sanders backs unionization campaign in Mississippi as Democrats draft populist agenda WaPo. Nice quote from Perez; apparently he's changed his mind about Sanders being the candidate of white people….

Sen. Sherrod Brown's Proposal Aims to Boost Workers' Wages, Stability WSJ. I don't see what this has to do with Russia. What's wrong with Brown?
2016 Post Mortem
Arkansas Teachers: Request Your Copy of A People's History and Lessons Zinn Education Project (guurst).
The Amateur Historian Who Uncovered Ireland's Mass Grave of Babies Daily Beast
Class Warfare
An English Sheep Farmer's View of Rural America NYT. Another traveller returns from flyover America bearing the same tale as all the others: Things are bad out there. At this point, the liberal attitude towards those outside its enclaves is starting to look like malign, not benign, neglect. How can a political establishment ignore tens of thousands of excess deaths yearly without being charged with responsibility for them?

Nina Turner: Right-to-Work Laws Are Weakening the Middle Class and the Economy Glamour (MR). Over to you, Teen Vogue!

Workers kill 'right-to-work' bill in New Mexico People's World (MR).

Broken: The human toll of Michigan's unemployment fraud saga Bridge. A deceptive headline. "Doss is among a flood of workers who insist they were incorrectly accused of fraud by a rogue state computer, never told the precise nature of what they had done wrong, and were never given a chance to defend their actions before their paychecks were garnished. An internal state review of more than 20,000 fraud claims showed a 93 percent computer error rate."
Chapel Hill-Carrboro schools cancel class on 'Day Without A Woman' News & Observer
City of Rod Democracy. On Dreher's "Benedict Option."
A surprising percentage of people report hearing voices of characters in stories even when they aren't reading Business Insider
Philosopher Daniel Dennett on AI, robots and religion FT. I read the paper version of FT Weekend over dinner, and it was a lot more interesting than the Sunday Times. Sorry, Arthur!
The Tiny Robots Will See You Now IEEE Spectrum
Antidote du jour (via):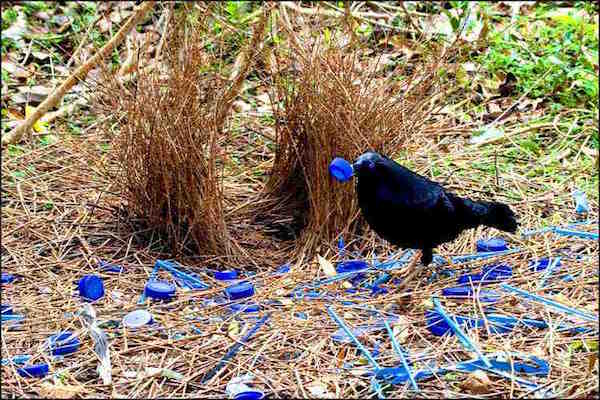 See yesterday's Links and Antidote du Jour here.