The cat that Lambert featured in Links yesterday, that needed to be rescued or fostered pronto or he would be put down, was rescued per James, who was ready to help. Several readers linked to his story to solicit possible adopters and one gave some money on his behalf. Thanks for your good wishes and actions!
Why finding new Earth-like planets is important Al Jazeera (furzy)
Celebrating NY maple syrup season Times Herald-Record. Glenn F: "More climate change fallout."
How to Upgrade Judges with Machine Learning MIT Technology Review (David L)
The Everything You Need to Ace series is like borrowing notes from the smartest kid in class Boing Boing (resilc)
Kim Jong-nam death: Malaysia and N Korea in tit-for-tax exit bans BBC
Do-nothing Malcolm's east coast Enron gouge must stop MacroBusiness
U.S. starts deploying THAAD system in South Korea after North Korea missile test Reuters Bill B:
It's like handing an umbrella to someone falling off a cliff. THAAD is a short range weapon at best and will be fairly useless once North Korea upgrades to ICBMs. In private Obama has conceded that missile defense (e.g. GMD) is a $300 billion boondoggle. But, hey, retired Air Force generals have vacations in Europe to finance.
What is Thaad anti-missile defence system and why is China against it Bloomberg (Dan K)
The isolation of Angela Merkel's Germany Financial Times
French Election
Intentions de vote : François Fillon nettement distancé par Marine Le Pen et Emmanuel Macron Kantar
New Cold War
The Donbass is breaking away from an agonized Ukraine Vineyard of the Saker (Chuck L)

Freeland warns Canadians to beware of Russian disinformation Globe and Mail. Fails to point out that it was Freeland's own brother-in-law who got her grandfather's papers which showed his role (IIRC as editor in chief) in one of the biggest papers in Poland during WWII, meaning playing an influential role as a Nazi propagandist.

TREADING ON THE TRUTH, DANCING AROUND IT — FOR MARCH 8, DANCE WITH BROWN BEAR, BUT DON'T TEAR HIS SOLE APART John Helmer. Really buries the lede, which is that March 8 as a women's holiday started first in Russia. Even better:

The women's demonstration in St. Petersburg in February (Russian Calendar) 1917 started the February Revolution. It was the October Revolution which formalized March 8 as an official holiday.

The revolution centered in Petrograd (now known as St. Petersburg), then the Russian capital, on Women's Day in March (23 February in the Julian calendar).[3] Revolutionary activity was largely confined to the capital and its vicinity, and lasted about eight days. It involved mass demonstrations and armed clashes with police and gendarmes, the last loyal forces of the Russian monarchy. On 12 March (27 February old style) mutinous Russian Army forces sided with the revolutionaries. Three days later the result was the abdication of Tsar Nicholas II, the end of the Romanov dynasty, and the end of the Russian Empire. Russian Council of Ministers was replaced by a Russian Provisional Government under Prince Georgy Lvov.

So by elevating March 8, Americans are joining Russians in recognizing a revolt that led to the creation of the USSR and the establishment of a Communist state. Who says Americans have no sense of irony?
Syraqistan
Peace or War? Sanders on Israel, Palestinians and the Middle East Defend Democracy
Imperial Collapse Watch
America Is Facing a Dangerous Enemy. We Just Can't Agree Who It Is Defense One
Maladjusted, Part II: How the U.S. Air Force Went from Eagle to Chicken WarOnTheRocks (resilc)
Pentagon Blocks Littoral Combat Ship Overrun From a GAO Report Bloomberg (resilc)
Big Brother is Watching You Watch
Dangerous backdoor exploit found on popular IoT devices TechRadar (Chuck L)
Trump Transition
Trump releases new travel ban executive order Politico

President Donald Trump is the most powerful cornered animal in the world Guardian

Trump Has Royally Screwed Congressional Republicans New Republic

Russia: The Conspiracy Trap Masha Gessen, New York Review of Books. Important.

Trump SEC Helps Anthem Block Lobbying Disclosure As Anthem Seeks Cigna Merger Approval International Business Times

The U.S. Doesn't Benefit from the Revised Ban American Conservative

US housing boss Ben Carson calls US slaves 'immigrants' BBC (furzy). Imagine the furor if a white cabinet member had said that…

Hey, It's a Problem the President Believes Things That Aren't True Vice (resilc)

New research predicts a just and logical result to violent anti-Trump protests Fabius Maximus (furzy). Headline and article are a bit self-righteous. And as with Occupy and Black Lives Matter protests, it isn't clear that violence was organic. Occupy Oakland, which had one of the worst incidents, had Black Bloc (anarchists who favor violence) join them, and the open structure of Occupy made it impossible to keep them out (they even tried rule changes, like changing consensus votes to IIRC 90% majority). But the flip side is that the anti-Trump crowd, even in MSM articles and op-ed, are regularly depicting Trump supporters as sub-human and are generally emotionally overwrought. That is a formula for fomenting violence.

Barack Obama's Politically Active Post-Presidency Isn't Normal, or Good Daily Beast (resilc)

Democrats Now Demonize the Same Russia Policies that Obama Long Championed Intercept (resilc)

The People Who Love Donald Trump's Favorite Preacher Vice (resilc)

Khizr Khan claims travel privileges under review Politco. This story as reported makes no sense. A US citizen can't be denied reentry to the US. The Customs folks can harass you a ton by holding you, asking a lot of intrusive questions, examining your devices, but they can't keep you out. A lawyer who does a lot of work in this space say the longest he has heard of anyone being held is 16 hours, which is still plenty bad. What some vengeful Trump operative might have done is sus out that Khan was being paid to speak in Canada. That's seldom kosher. So they might have alerted the Canadian authorities and Khan might have anticipated being detained by them or denied entry, which would mean no speaking gig.

Our Tabloid President American Conservative (resilc)

Chris Hedges: Donald Trump's Greatest Allies Are the Liberal Elites Truthdig
Obamacare
TSA's new "pat-downs" are so invasive, airports are pre-emptively warning cops to expect sexual assault claims Boing Boing (resilc)
The Next Step in the Trump-DeVos Plan to Send Taxpayer Money to Religious Schools Mother Jones (resilc)
Losing West Virginia Jacobin (Darius)
Trump Proposal To Gut Great Lakes Funding Could Allow Pollution To Flourish Huffington Post (ChiGal)
Struggling shopping malls let high schools, doctors move in where Penney's used to be MarketWatch (resilc)
Fake News
Google's Algorithms May Feed You Fake News and Opinion as Fact MIT Technology Review (resilc)

Critics say Facebook's 'disputed' news tag doesn't go far enough Christian Science Monitor (David L)
Police State Watch
US police agencies with their own DNA databases stir debate Associated Press (Chuck L). From last week, still germane.

TSA Warns Local Police About Its New Airport Pat-Downs Bloomberg (Dr. Kevin)
Two Centuries of US Immigration Visualized Metrocosm (furzy)
PwC and the Oscars: When Auditors Take Investors to La La Land ProMarket (vlade)
Defending my business from the federal government St. Louis Today. Wowsers. Toni Boughner: "Nothing like a little whining about how misunderstood the payday loan industry is."
We Need More 'Useless' Knowledge Chronicle of Higher Education (Micael)
Annual legal fines and penalties for big banks The Atlas
Everything the Market Thinks About Inflation Might Be Wrong Wall Street Journal (UserFriendly). In which it is revealed that most money managers and economists don't understand that QE is not "money printing".
How America Became a Colonial Ruler in Its Own Cities Vanity Fair (resilc)
Class Warfare
We Need More 'Useless' Knowledge Chronicle of Higher Education (Micael)
Antidote du jour (furzy):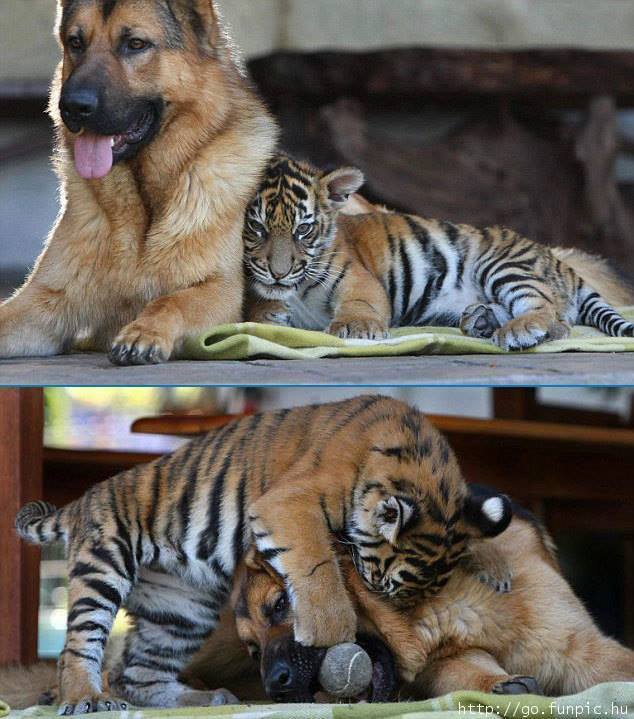 And a bonus video from Robert H:
See yesterday's Links and Antidote du Jour here.