Lambert here: I share the frustration with the news flow that Yves expressed yesterday. I can't help but think that the international news — genuinely gobsmacking, multi-threaded, and filled with political risk though it may be — is for those very reasons a bright shiny object distracting us from more important stories, especially in global finance and changes in the Constitutional order. "It's noisy…. Too noisy." So herewith…
Giant Peanut-Shaped Asteroid to Pass Harmlessly by Earth Wednesday Space.com. Good news!
The fearless market ignores perils ahead FT. "But Vix is also one of the finance industry's biggest enigmas. This should be a moment of potential peril for markets, with US interest rates rising, heightened geopolitical tension and a populist outsider in the White House. Yet Vix has remained largely tranquil."
Goldman earnings miss punctures banking sector optimism FT
Run, Goldman, run Reuters Breaking Views
Private Equity Winces as Companies Do the Splits Bloomberg
Could Pepsi Make Things Right With a Logo That Actually Made the World Better? Advertising Week
Last Friday, Apple received a permit to officially experiment with self-driving cars. Why should consumers buy an Apple car? Inc. "I'm willing to bet that Apple will excel in the user interface, the iTunes- and App-Store-like infrastructure." IMNSHO, iTunes is a Font/DA Mover-grade modal cesspit — old-time Mac user: "Ouch!" — and a miserable UX where Apple dumps random functionality (like photo transfer), and the Store is a search cluster where it's impossible to find anything you don't already know exists. (Meanwhile, the iOS dudes and dudettes are gradually deprofessionalizing and crapifying OS X (where all the good ideas were invented by Douglas Engelbart a generation ago, anyhow)). Having the geniuses at Apple design the interface for robot cars would be like putting the glassholes at Google in charge of designing the interface for integrating real and virtual reality. A "hamburger all over the highway" moment waiting to happen….
Baidu to Open Source Its Self-Driving Technology WSJ
Frankie goes to Hollywood Agence France Presse
China?
Hollywood's New Script: You Can't Make Movies Without China WSJ

United chief met Chinese officials over dragged passenger Reuters

Unpacking China's Curious 'Ivanka Fever' Foreign Policy
Syraqistan
The Nerve Agent Attack that Did Not Occur: Analysis of the Times and Locations of Critical Events in the Alleged Nerve Agent Attack at 7 AM on April 4, 2017 in Khan Sheikhoun, Syria Theodore Postal, Washington's Blog. Important! And, as usual, you've got to read the small, independent blogs if you want to keep up.

US seeks political solution to Yemen conflict: Pentagon chief Press TV (Furzy Mouse). Note the source.
Brexit
France
Health Care
Bare Market: What Happens if Places Have No Obamacare Insurers? NYT. "Why be at zero — why not come in and charge a freaking outrageous price and be the one?' said Jonathan Gruber, a health economist at M.I.T who advised the Obama administration when it was developing the Affordable Care Act. Then he answered his own question: 'Many mysteries of life can be answered with the statement: Insurers are bizarrely risk-averse.'" Help me.

Sorry, Republicans, but most people support single-payer health care WaPo. So Clinton ("never, ever"), Feinstein, Pelosi, and Schumer are all Republicans? Good to know.

Single-Payer Health Care Is Seeing Record Support in Congress Truthout. This post is HR676-centric, and rightly (but I can't find that Sanders has, in fact, introduced his own bill).
New Cold War
FBI used dossier allegations to bolster Trump-Russia investigation CNN
2016 Post Mortem
Hillary in 2020? Nothing's far-fetched after Trump Boston Globe (Furzy Mouse).

Will The New York Times Ever Fix Its Clinton Problem? Charles Pierce, Esquire

KING: Now is the perfect time to discuss how and why Bernie Sanders could've beaten Donald Trump NY Daily News

Sanders: I don't consider myself a Democrat The Hill (PU). "'If the Democratic Party is going to succeed – and I want to see it succeed – it's gonna have to open its door to Independents,' [Sanders] continued. 'There are probably more Independents in this country than Democrats or Republicans. It's got to open its doors to working people and to young people, create a grassroots party. That's what we need.'"
Jon Ossoff takes first in special election, forcing a runoff for a seat the GOP's held for decades Daily Kos. As one would expect, Kos has most egregiously triumphalist attempt to spin a Democrat loss as a victory. The runoff was not "forced," since it was a foregone conclusion that an establishment Democrat-backed so-called insurgent would finish in the top two in a race with 17 other candidates. If there is a positive message, it's that Ossoff exceeded expectations set by polling. But a moral victory isn't a victory! Second, just as with Clinton 2016, the Democrat establishment has again failed to flip enough well-to-do suburban Republicans to bring home the bacon. Which won't prevent them from doubling down, and starving all other candidates (Thompson; Quist) to try again, and again, and again, and again.
Trump Transition
Corporate Lobbyists Funnel Cash To House Democrats Amid Push To Pass Trump's Business Initiatives International Business Times
Nonprofit Working To Block Drug Imports Has Ties To Pharma Lobby NPR (KS).
Argument analysis: Justices stay late to hear argument about deadlines for investors opting out of securities class actions SCOTUSblog
Death of New York judge found dead in river is suspicious, police say ABC
Guillotine Watch
Wealthy dog owners in India are using matrimonial ads to find the perfect mates for their pets Quartz

This Man Can Help You Escape the IRS Forever Mother Jones (JR).
Class Warfare
In defence of liberalism Prospect
Our cult of "genius" is blinding us to true genius all around, say Leonardo da Vinci's biographers Quartz
The world as 100 people, glimpsed over 200 years of history World Economic Forum
Antidote du jour (via):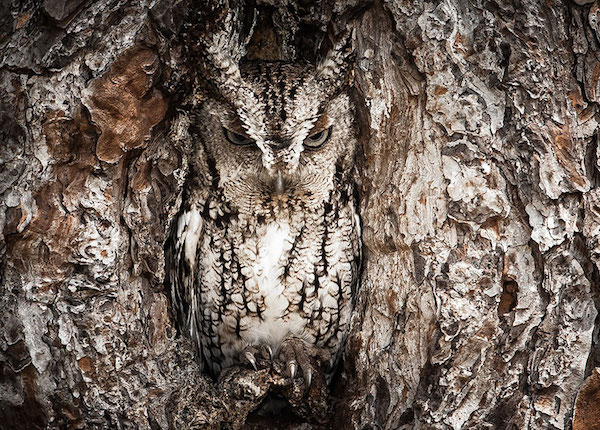 See yesterday's Links and Antidote du Jour here.