Unravelling why shoelace knots fail Nature
Private equity bets big on software FT
Fed Puts Together Plan to Unwind Securities Portfolio WSJ
seriously, the guy has a point Greg Fallis. I had no idea that "Fearless Girl" was part of a marketing campaign by State Street Global Advisors. Peak liberalism?
Lloyds says 'Hello' to facial recognition banking FT. I don't think the Iron Bank of Braavos would go for this, given the skillset at the House of Black and White.
The Feisty Group That Exposed Wells Fargo's Wrongdoing Alternet
Prudhoe Bay well continues venting gas Alaska Dispatch
Tribal Members in Oklahoma Defeat Natural Gas Pipeline Company Indian Country (GF).
The Legacy of Monsanto's PCBs: Oozing Pus, Birth Defects and Immune Problems Truthout (Furzy Mouse).
Brexit
Britain set to lose EU 'crown jewels' of banking and medicine agencies Guardian (Furzy Mouse).

Support for Brexit hits a five-month high, with 55 per cent of UK population now backing exit from European Union Telegraph
Against all odds, a communist soars in French election polls WaPo
Syraqistan
Turkey referendum: Opposition to challenge expanding Erdogan powers BBC

Here's why Turkish opposition parties are contesting the referendum results WaPo

Al-Qaeda Suicide Attack Kills 100+ Children, Women – Whodunit? Moon of Alabama
North Korea
North Korea warns against US 'hysteria' as it marks founder's birth Asian Correspondent

A 'Cuban Missile Crisis in Slow Motion' in North Korea NYT
China?
Latin America's Oil-Dependent States Struggle to Repay Chinese Debts The Diplomat. Let's hope the Chinese don't send gunboats…

China's Social-Media Smoke Screen Harvard Magazine

In Pictures: Beijing hutongs – village life in the city Hong Kong Free Press
Death toll in Sri Lanka garbage mound collapse rises to 26 AP
India
Selling Mark Zuckerberg Buzzfeed
Cleveland police seek man they say broadcast killing on Facebook Reuters
Instant Recall The Verge. "At the end of last year, [the trade group Digital Content Next] surveyed its members on the financial performance of content published to third-party platforms including Facebook, Twitter, Snapchat, and Google's AMP project. It found that not one publisher reported earning more money through Instant Articles than they did through their own properties."
Health Care
Single-Payer Health Care Is Seeing Record Support in Congress Truthout (Furzy Mouse).

Pence's Medicaid experiment confounds expectations on the left and right Politico
New Cold War
Trump aide McMaster: Time for tough talks with Russia Reuters

'Never Trump' GOP foreign policy experts welcome his reversals but remain wary McClatchy. "Hope and change…"

17 Rules for Foreign Interventions The American Conservative (Re Silc).
Trump Transition
In Travis County custody case, jury will search for real Alex Jones Austin American-Statesman
In Kiron, Iowa, pop. 229, the meaning of a life, a death and another cup of coffee WaPo
How Liberals Fell In Love With The West Wing Current Affairs
Class Warfare
In his new book, The New Urban Crisis, author Richard Florida shows how cities can survive an uncertain future TechCrunch. "Florida equates the rise of cities to the growth of popular bands."
Penicillin changes the behaviour of young mice The Economist
A new approach to identifying causal mechanisms: With an application to the effect of trade on labour markets and politics VoxEU
What Would Jesus Disrupt? Bloomberg. I believe this is answered by Matt 21:11-13, but what would I know?
Antidote du jour (via). Cat runs onto the field in Yokohama Stadium: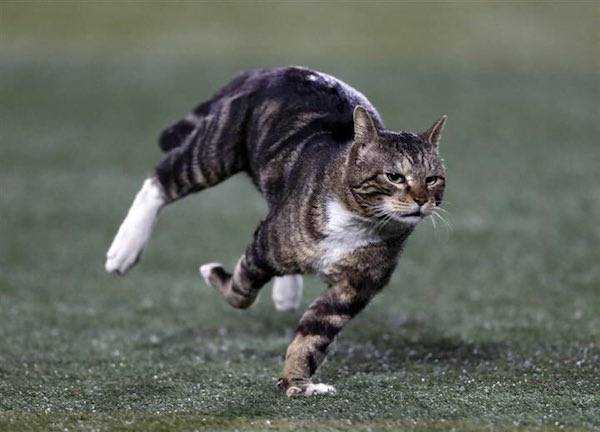 Nice kitty!
See yesterday's Links and Antidote du Jour here.