Humans may have transformed the Sahara from lush paradise to barren desert The Conversation
Asset managers campaign to limit use of antibiotics FT (J-LS).
Why We're Suing the UNM Foundation NM Fishbowl (DK). Remember that spate of stories where the key to prosperity was being a college town? Here's a good look at how the local oligarchies in college towns operate (beyond zoning, construction, and real estate, that is). Readers, have any of you in college towns experienced anything similar?
Why transaction laundering is turning into a huge financial blindspot FT (RS).
"No return to slavery!": A million take to the streets against Temer's Neoliberal Reforms Brasil Wire
UN official resigns after pressure to withdraw Israel apartheid report The Electronic Intifada
China?
Tillerson ends China trip with warm words from President Xi Reuters

Will US Go To War With China? Rubio, Cardin Introduce Bill Penalizing Chinese Aggression In South China Sea International Business Times

Asian collision course Le Monde Diplomatique (J-LS).
Act Normal or Go Away n+1. On the Dutch election.
'I Am Offering the French Renewal' Der Spiegel
How the Euro Could Break Up—or Be Saved Bloomberg
No other countries will quit EU after Britain – EU chief Juncker Reuters
Health Care
Our Famously Free Press
The CIA's 60-Year History of Fake News: How the Deep State Corrupted Many American Writers Truthdig. Excellent review of the bidding, despite the clickbait-y headline.
What Russian Hackers Teach About America's Spies Marcy Wheeler, The Atlantic (DK); see also here. A Yahoo attack, with an actual indictment.
The CIA Can Now Order Drone Strikes Without Pentagon Approval Motherboard
Trump Transition
Robert Reich, Facebook (sorry!). Worth quoting in full:

I've spent much of this week in Washington – talking with friends still in government, former colleagues, high-ranking Democrats, a few Republican pundits, and some members of Congress from both sides of the aisle. It was my first visit to our nation's capital since Trump became president.

My verdict:

Washington is more divided, angry, bewildered, and fearful – than I've ever seen it.
The angry divisions aren't just Democrats versus Republicans. Rancor is also exploding inside the Republican Party.
Republicans (and their patrons in big business) no longer believe Trump will give them cover to do what they want to do. They're becoming afraid Trump is genuinely nuts, and he'll pull the party down with him.
Many Republicans are also angry at Paul Ryan, whose replacement bill for Obamacare is considered by almost everyone on Capitol Hill to be incredibly dumb.
I didn't talk with anyone inside the White House, but several who have had dealings with it called it a cesspool of intrigue and fear. Apparently everyone working there hates and distrusts everyone else.
The Washington foreign policy establishment – both Republican and Democrat – is deeply worried about what's happening to American foreign policy, and the worldwide perception of America being loony and rudderless. They think Trump is legitimizing far-right movements around the world.
Long-time civil servants are getting ready to bail. If they're close to retirement they're already halfway out the door. Many in their 30s and 40s are in panic mode.
Republican pundits think Bannon is even more unhinged than Trump, seeking to destroy democracy as we've known it.
Despite all this, no one I talked with thought a Trump impeachment likely, at least not any time soon — unless there's a smoking gun showing Trump's involvement in Russia's intrusion into the election.
Many people asked, bewilderedly, "how did this [Trump] happen?" When I suggest it had a lot to do with the 35-year-long decline of incomes of the bottom 60 percent; the growing sense, ever since the Wall Street bailout, that the game is rigged; and the utter failure of both Republicans and Democrats to reverse these trends – they gave me blank stares.

Oddly, or not, #2 doesn't mention Democrat rancor….

Inside Trump's White House, New York moderates spark infighting and suspicion WaPo. Front page teaser: "Inside White House, a class war brews between N.Y. executives, populist aides."

The Reclusive Hedge-Fund Tycoon Behind the Trump Presidency The New Yorker. Mercer's millions played a huge role in Zephyr Teachout's defeat; not even Clinton's principled "There's a special place in hell…"-driven Teachout endorsement could overcome them. Oh, wait… To be fair, Teachout's wily opponent, incumbent John Faso, responded to Teachout calling out Mercer by questioning Teachout's ties to Soros; and the Democrat Establishment (and DNC) position that "Our oligarchs are the good ones" doesn't seem to be getting a lot of traction, does it?

The blow-it-all-up billionaires HuffPo. Parallel to the New Yorker piece on the Mercers, not derivative from it.

Merkel's Ivanka moment Politico

G20 finance ministers drop anti-protectionist pledge BBC and Trump blows up G20 trade consensus Politico

In Gorsuch, Conservative Activist Sees Test Case for Reshaping the Judiciary NYT

Icahn Bets Against Renewables Market He Wants Trump to Overhaul Bloomberg
Why Leaders Fail to Stop Bad Behavior Time
2016 Post Mortem
Imperial Collapse Watch
Inglorious Empire by Shashi Tharoor — the rapacious Raj FT
On Banning on Leaf Blowers NYT
After years of drought in the Central Valley, grass — and optimism — return for Hanford residents Los Angeles Times
Guillotine Watch
High-income millennials use their buying power on luxury homes WaPo (Kokuanani).
Now You Can Live in a Remodeled Shipping Container Bloomberg. Snow Crash coming true…
Class Warfare
Immigrants don't make up a majority of workers in any U.S. industry Pew Research. Interesting charts from 2014: Top industry by share of (illegal) immigrant workers: Private Households (22%). Top occupational group of (illegal) immigrant workers: Farming, Fishing, Forestry. In other words, (cheap) maids to clean the granite countertops for the 10% on up, and (cheap) field hands for Big Ag. Let's not pretend justice or humanitarianism are the drivers here, mkay?

Wages rise on California farms. Americans still don't want the job Los Angeles Times. As above.

American Carnage Christopher Caldwell, First Things. Well worth a read. Conservatives are working hard to craft a narrative on opioid addiction. Crickets from liberals; Clinton had the chance to raise the issue in 2016 but dropped it. Caldwell writes: "Today's opioid epidemic is, in part, of the Reagan era." Airbrushing history and economics aside, I'm starting to mentally cross off "unintended," since the excess deaths from opioids — not to mention "deaths from despair" generally — are eye-wateringly high. Hard not to notice them without an effort of will to look away. Perhaps the people dying the excess deaths aren't in the "coalition of the ascendant," and thus written off by liberals?

Bogie men: Meet the foot soldiers of the Indian Railways Hindustan Times

Lyft agrees to pay $27 million to settle driver classification lawsuit Ars Technica

Yellen's Effed up Attack on Working People, Sad Counterpunch
Where the elderly are still working, whether by choice or necessity Quartz
Rock 'n' roll pioneer Chuck Berry dead at 90 Reuters
'Teenage Historian' Chuck Berry Reviews The Clash, Talking Heads, Joy Division And The Sex Pistols For A 1980 Punk Zine Dangerous Minds
Antidote du jour: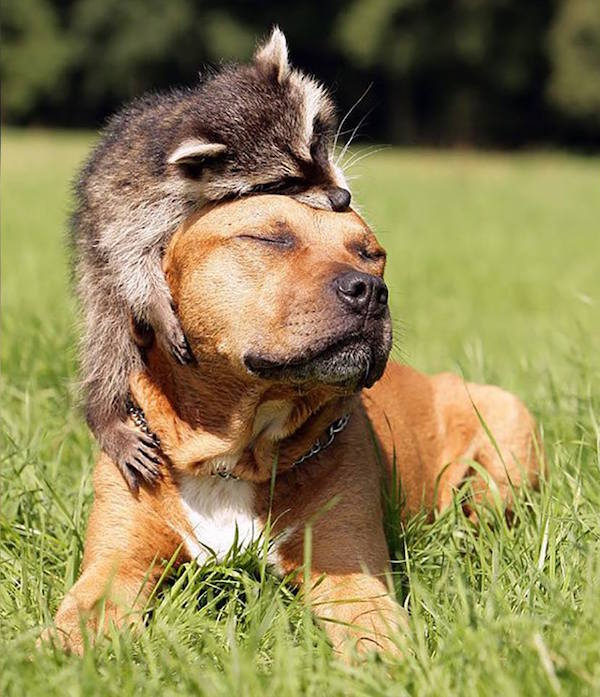 See yesterday's Links and Antidote du Jour here.