I hope readers can join me on Friday April 28 for conversation and a drink for those so inclined. Based on past experience, members of the NC community have very much enjoyed the good company and lively conversation.
The good and bad news is instead of meeting in DC proper, the meetup will be near Dulles, at the Westin. That is not as good for those of you who live in Washington DC but may be easier for readers who live in the suburbs or other parts of Virginia. And the upside of what will probably be a relatively small meetup is that the people who do attend have the opportunity to get to know the participants better. Plus parking will be cheaper.
I'll be coming in on a 4:00 PM flight and many of you will be coming from work, so we'll start at 5:30 PM. I'll be there till at least 8: 30 PM.
I've also made a reservation for our group, but in an airport hotel on a Friday evening, we ought to have the run of the place.
The Westin Washington Dulles
2520 Wasser Terrace
Herndon, VA 20171
Here's an area map. I'll repost this plus a more detailed map closer to the date of the actual meetup.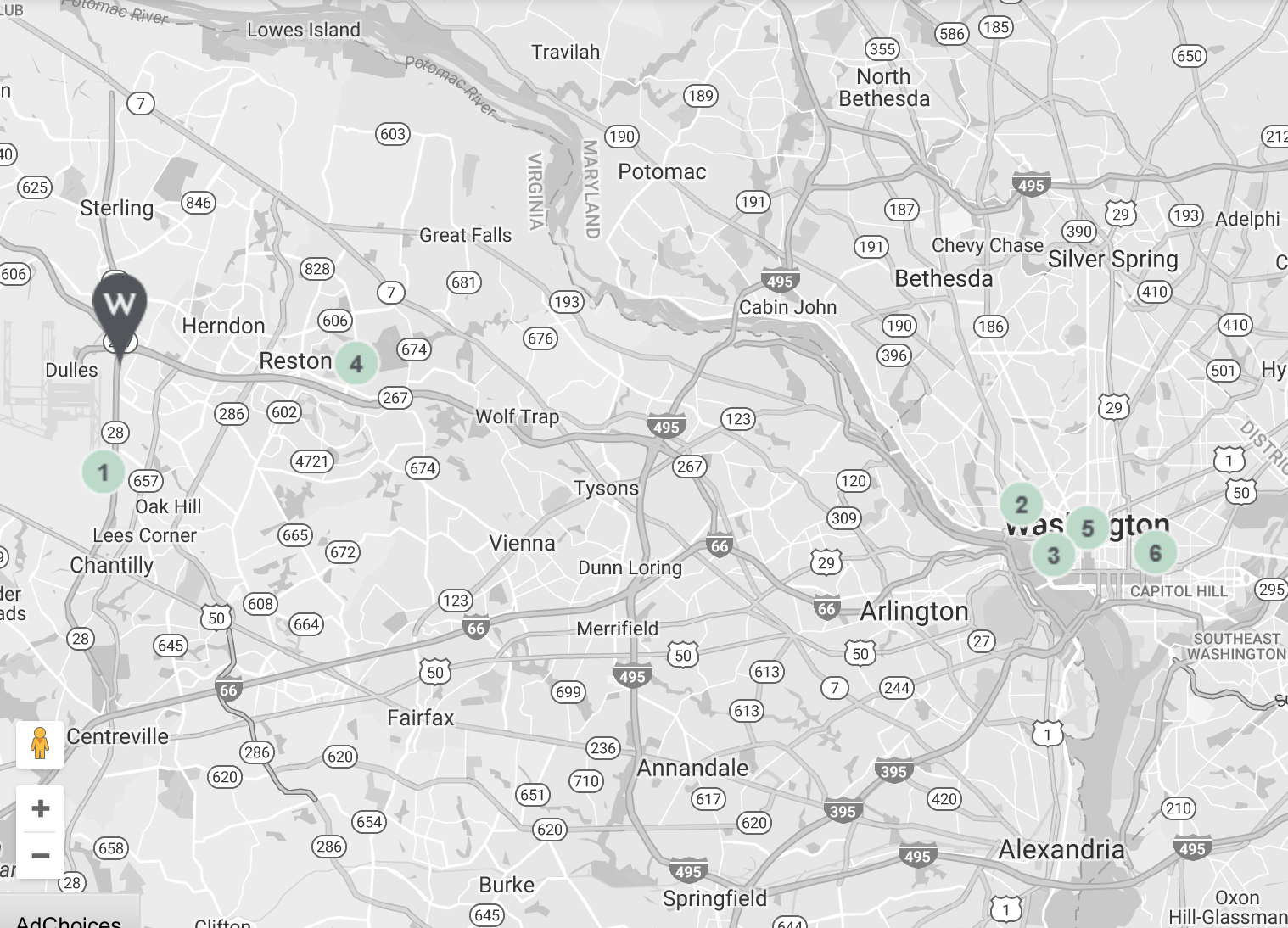 Looking forward to seeing you later this month!