By Lambert Strether of Corrente
Politics
2016 Post Mortem
"Why did Trump win? New research by Democrats offers a worrisome answer." [Greg Sargent, WaPo]. "Economic anxiety." As if an opioid epidemic and tens of thousands of excess deaths per year in deindustriallized America were some sort of psychological condition…

"Clinton headlines events for groups troubled by Trump" [CNN]. That should do it.

"As reported in the Philadelphia Inquirer, On November 9, 2016, Bethany Katz, an organizer who worked directly for the Pennsylvania Democratic Committee, filed a federal lawsuit, on behalf of herself and all other organizers who worked directly or indirectly for the DNC, in the United States District Court for the Eastern District of Pennsylvania asserting that the Democratic National Committee ("DNC") and the Pennsylvania Democratic Party violated federal and state law by requiring her and others to work in excess of 40 hours per workweek while denying her and others overtime compensation guaranteed by law" [Swartz Swidler]. "On January 20, 2017, Ms. Katz, joined by 6 other organizers who directly worked for other state democratic parties, amended the Complaint, adding 6 other state democratic parties to the lawsuit, and alleging that the state parties worked with the DNC in coordinating work and denying overtime pay to organizers."
2017
GA-06: "An internal poll conducted for Democrat Jon Ossoff's campaign shows him locked in a dead heat with Republican Karen Handel in the June 20 runoff to represent Georgia's 6th District" [Atlanta Journal-Constitution]. "The poll was conducted by Anzalone Liszt Grove Research, a polling firm that worked for Barack Obama and Hillary Clinton." By "internal poll," we mean "poll designed to be leaked." 590 likely voters, 4% margin of error.
Realignment and Legitimacy
Seeing the Clintons as a part of one's own political identity is corrosive and only serves as further indictment of the Democratic Party and its supporters, both of whom are now so out of touch that they're looking to people spreading Infowars-esque conspiracy theories about a Soviet menace for comfort and direction. Chelsea Clinton, as grounded and benign as she may appear to be on Twitter, is still the wealthy daughter of a former president and Secretary of State. She has not come to prominence because of her own labor but due to the exploitation of the labor of others, and while this isn't specific to the Clintons, it is part and parcel of the aristocratic nature of American politics. And this deserves challenging" [Paste Magazine].

"The Collapse of American Identity" [New York Times]. "But recent survey data provides troubling evidence that a shared sense of national identity is unraveling, with two mutually exclusive narratives emerging along party lines. At the heart of this divide are opposing reactions to changing demographics and culture. The shock waves from these transformations — harnessed effectively by Donald Trump's campaign — are reorienting the political parties from the more familiar liberal-versus-conservative alignment to new poles of cultural pluralism and monism." Monism. Such stuff.

Carmen Rios is the editor of Ms. Magazine. Do click through to the images:

Dear @MsMagazine: please tell @carmenriosss you can disagree w/sanders w/out wishing for his imminent death. This is vile & disturbing. 1 pic.twitter.com/DmMGFqW2Cc

— katie halper (@kthalps) May 2, 2017

And just to reinforce the message [NOTE: When I pasted this code in, it worked. Now, it doesn't. I also saw the first tweet imaged above. It too has been deleted.]

gonna write in chelsea clinton 'til bernie dies

— carmen rios ??? (@carmenriosss) April 24, 2017

I'm so old that I remember when calling for a political opponent's death would have been considered in bad taste…

"Thanks to human ingenuity, most of the changes history has brought, large or small, whether they seemed catastrophic in the moment or not, have ushered in progress in its many forms and led us to the better world in which we live today — a world in which people live longer, are better educated, are healthier, have access to more opportunities, are wealthier, and have every reason to be happier than any prior generation in history" [David Rothkopf, Foreign Policy]. Shorter Rothkopf: Deal with it, proles!

Even though this is a family blog:

Stephen Colbert to Trump: "The only thing your mouth is good for is being Vladimir Putin's cock holster." https://t.co/d5K2k2nH4x pic.twitter.com/3lPliSceTH

— The Daily Beast (@thedailybeast) May 2, 2017

That should play in Peoria.
Stats Watch
Gallup US Economic Confidence Index, April 2017: "economic confidence weakened slightly but remains positive about the current state of the U.S. economy" [Econoday]. "46 percent said the economy was "getting better" in April, while 47 percent said it was 'getting worse.'… Nonetheless, improved economic confidence has yet to translate into notable gains in "hard" measures of actual economic output, such as gross domestic product or consumer spending. Indeed, "soft" data — measuring general economic perceptions such as Gallup's economic confidence index — and "hard" data are telling two very different stories of the U.S. economy. The soft data seem to suggest strong economic growth is just around the corner, while the hard data — as evidenced by Friday's GDP report — currently depict an economy that is slowly growing."
Motor Vehicle Sales, April 2017: "The earliest hint on whether consumer spending bounced back up in April is not favorable. With about half the totals in, unit vehicle sales are running no better than March's very disappointing annualized" [Econoday]. "Final unit sales for April will be posted at day's end…. Note that April's result will offer the first hard indication on the second-quarter economy."
Shipping: "UPS Inc. and FedEx Corp. are offering a new type of pricing for deliveries within a 50-mile radius, according to a person familiar with the companies' strategy, in a move designed to divert local "last mile" business-to-consumer traffic normally moving with the U.S. Postal Service (USPS)" [DC Velocity].
Shipping: "United Parcel Service Inc. is asking major retailers to help pay for the extra workers and added space needed during the year's busiest shipping periods… and wants them to pay when their forecasts veer of course. UPS, like rival FedEx Corp. , is grappling with the e-commerce boom, and the company wants to recoup the billions it is investing to handle the surge in online shopping, a shift that's triggered an upheaval in distribution networks, fractured traditional forecasting and carved back profit margins" [Wall Street Journal]. "FedEx has dropped some retailers that refused price increases, while UPS appears to be taking a more targeted "surge pricing" approach. Amazon.com Inc. tried a variation on the strategy last year when it started charging a premium for merchants to use its warehouses in November and December. UPS appears to be saying with the new effort that it will take on the investment but not all of the risk."
Shipping: "Local authorities in Liverpool are deliberating with the government on the potential of establishing a free trade zone around the port of Liverpool. A free trade area is a designated location within which goods are traded and manufactured without customs duties or taxes" [Lloyd's List]. Brexit fallout…
Retail: "America's packaged-food giants are being pushed out of the most coveted space in the grocery supply chain. Instead of promoting canned soup, cereal and cookies, grocery stores are giving better play to fresh food, prepared hot meals, and items from local upstarts favored by increasingly health-conscious consumers" [Wall Street Journal]. "That's changing the very physical structure of stores, with grocery chains increasingly carving out space for counters with fresh meals that shoppers can take home. That leaves less room for the industry heavyweights and the packaged goods that saw sales volume fall 2.4% in the first quarter, part of a long-running trend that has accelerated during a long stretch of falling food prices." I'd like to see a breakdown by income on this…
The Bezzle: "Nearly 90 per cent of new cars [in the UK] are sold using finance deals, most of which mean the owner in effect leases a vehicle for three or four years rather than buys it outright" [The Times of London]. "Nearly 90 per cent of new cars are sold using finance deals, most of which mean the owner in effect leases a vehicle for three or four years rather than buys it outright. These so-called personal contract plans (PCPs) allow people to secure cars for monthly payments, helping to cause a motoring boom. Experts fear, however, that many customers are being sold loans without having the terms properly explained to them. Analysts suggest a financial downturn could result in thousands of drivers unable to keep up payments, leaving dealers with a glut of second-hand cars they would struggle to sell. The Times can reveal that The Car Finance Company, a provider of finance to those with poor credit histories, appears to be in financial trouble. Six directors of the 'sub-prime' lender have quit since the beginning of March and its accounts are listed by Companies House as overdue."
The Bezzle: "Wells Fargo, JPMorgan Wary of Auto Loans, Pack Them in Bonds" [Bloomberg]. "Both banks have grown more reluctant to make new subprime loans using money from their own balance sheets. … At the same time the firms are indirectly funding billions of dollars of the loans by helping companies like Santander Consumer USA Holdings Inc. borrow in the asset-backed securities market, essentially shunting money from bond investors to finance companies." But: "'There's a problem with subprime auto, which we see,' said [Jamie] Dimon, whose bank offers auto lending through its consumer banking division. 'But subprime auto is so small relative to the US debt market it won't make a difference to the system.'" [Yahoo Finance].
The Bezzle: "The federal Consumer Financial Protection Bureau Wednesday took a new action against Security National Automotive Acceptance Co. (SNAAC), an auto lender based in Mason that specializes in loans to servicemembers. The step will cost the company a $1.25 million penalty" [Cincinatti Enquirer]. "In 2015, the bureau ordered SNAAC to pay penalties for illegal debt collection tactics, including making threats to contact servicemembers' commanding officers about debts and exaggerating the consequences of not paying. SNAAC violated the 2015 order by failing to provide more than $1 million in refunds and credits, affecting more than 1,000 consumers. Wednesday's consent order requires SNAAC to make good on the refunds and credits it owes and pay the penalty."
The Bezzle: "Before too long, it will be impossible to buy a new car without an embedded LTE modem" [Ars Technica]. Swell. I sure hope there aren't any security issues with the firmware…
The Bezzle: "In recent months, major companies that offered dedicated Apple Watch apps have since abandoned the platform, quietly removing support for watchOS in updates submitted to the App Store" [Apple Insider]. Just as dumb as Google Glass, except nobody invented the term "glasshole" for the Apple Watch. So, Apple, go back to making everything thinner, crapifying your software, and failing to deliver for professionals who've built a lifetime round your brand.
Concentration: "Domestically, [American, Delta, Southwest and United] control nearly 69% of the seating capacity. For trans-Atlantic flights, three — United, American, and Delta Air Lines Co. (NYSE: DAL) — control 82% of seat capacity. United, for example, controls more than 50% of seat capacity at 31 U.S. airports. At 17 of those airports, United owns 100% of seating capacity" [247 Wall Street]. "In its compilation of 155 U.S. airports, the [U.S. Travel Association] found that, in addition to United, American controlled 100% of seating capacity at 32 airports and Delta controlled 100% of capacity at 25 airports. Southwest controlled more than 50% of seating capacity at 18 airports and more than 90% at four airports. Southwest did not have control of 100% of seats at any airport."
Statistics: "But every first quarter report in the post-financial-crisis economic recovery has been weak…. That's because the Commerce Department has not yet fully resolved how to deal with residual seasonality" [Business Insider]. "Here's how seasonality works: we know that consumers tend to spend more around Christmas. But it's not because their incomes increase leading up to those holidays. So the Commerce Department has make adjustments to reflect the fact that people are spending more just because they want to give gifts — instead of assuming that something underpinning the economy has suddenly changed." But why would this same logic no apply before the Crash, as well as after? What am I missing, here?
Today's Fear & Greed Index: 51 Neutral (previous close: 49, Neutral) [CNN]. One week ago: 46 (Fear). (0 is Extreme Fear; 100 is Extreme Greed. Last updated May 2 at 12:11pm. Like the Five Horsemen of the Techpocalyse are Mr. Market's Id, and the Fear & Greed Index is Mr. Market's superego?
Health Care
"Since the 2010 election, the 24 lawmakers on the two California legislative committees that will consider the single-payer legislation have collectively received more than $819,000 in donations from the industry groups that are officially opposing the measure. The cash haul includes more than $80,000 to the chairmen of the Assembly and Senate health committees, the latter of which is set to consider the legislation at a public hearing Wednesday" [David Sirota, International Business Times]. Ka-ching.
"Sen. Dianne Feinstein told her constituents at a recent San Francisco town hall event that she's not ready to support a single-payer health care system — an idea that has been gaining steam at the state level in California" [David Sirota, International Business Times]. "A week later, Feinstein was even further from there, benefitting from a fundraising event at the Washington, D.C., office of Avenue Solutions, a lobbying firm that represents major health insurers, pharmaceutical companies and the primary trade association for doctors…. Feinstein supporters at the event were expected to kick in $1,000 to $5,000 for her re-election bid." Ka-ching.
According to aggregate 'whip counts' conducted by various outlets, somewhere between 20 and 22 Republican members of the House have said they will vote 'no' on the American Health Care Act, which would repeal and replace Obamacare. That's right on the edge of the 22 members Republicans can afford to lose for the bill to pass" [Business Insider].
"White House chief of staff Reince Priebus and White House economic adviser Gary Cohn expressed optimism the latest push to unwind former Democratic President Barack Obama's health-care program would succeed" [CNBC] "'I think it will happen this week,' Priebus said on CBS. In a separate interview, Cohn said he expected the plan to come to the House floor for a full vote. 'We're convinced we've got the votes, and we're going to keep moving on with our agenda,' he said."
"Trumpcare's long odds in the Senate, explained by a Republican senator" [Sarah Kliff, Vox]. Bill Cassidy: "I guess the roadblocks are you have to socialize everybody to certain concepts. One example: The American Health Care Act had a provision that if you weren't working, you couldn't get a credit. There is a gentleman at Heritage Foundation who said it won't work. EMTALA, the Emergency Medical Treatment and Labor Act, means that someone can walk into the emergency room and get treated. Federal law requires that. f you get in a wreck with multiple trauma and you're in the hospital for six months, society eats that cost. I think people have to become emotionally aware and intellectually aware of the fact that Congress, when it passed EMTALA, made that a right. I see as people become more aware of these issues [that] we're moving more to an agreement on our approach."
"[A] procedural rift is beginning to emerge within the GOP, with several Republicans questioning whether reconciliation — the fast-track legislative process that circumvents a filibuster, and thus the need for Democratic support — is even the best avenue for health care overhaul efforts" [Politico].
"Single-Payer 'Medicare for All' Is the Only Health-Care System That Makes Sense" [The Nation]. " California could be America's Saskatchewan if groundbreaking legislation continues to advance through the legislature." If only California were sovereign in its own currency…
Class Warfare
"An Uber engineer killed himself. His widow says the workplace is to blame" [USA Today]. "[Joseph Thomas] would say, 'I feel stupid, they're all laughing at me,' and yet this was a guy who was as hardworking, driven and focused as there ever was,' [said his wife, Zecole Thomas]. 'He only had one year of college, but if there was a coding language he didn't know, he'd study hard and three months later get certificates saying he knew them. It's all very heartbreaking.'"
"The Cold World of Deindustrialization" [Stanford University Press Blog]. "[M]aking work more like art was an effective way to get people to work longer and harder and commit more fully to their jobs, often in exchange for mere psychological compensation." Hmm…
"Using panel data on individual labor income histories from 1957 to 2013, we document two empirical facts about the distribution of lifetime income in the United States. First, from the cohort that entered the labor market in 1967 to the cohort that entered in 1983, median lifetime income of men declined by 10%–19%. We find little-to-no rise in the lower three-quarters of the percentiles of the male lifetime income distribution during this period. Accounting for rising employer-provided health and pension benefits partly mitigates these findings but does not alter the substantive conclusions. For women, median lifetime income increased by 22%–33% from the 1957 to the 1983 cohort, but these gains were relative to very low lifetime income for the earliest cohort" [NBER]. "[T]he closing lifetime gender gap has kept overall lifetime inequality virtually flat. The increase within gender groups is largely attributed to an increase in inequality at young ages, and partial life-cycle income data for younger cohorts indicate that the increase in inequality is likely to continue. Overall, our findings point to the substantial changes in labor market outcomes for younger workers as a critical driver of trends in both the level and inequality of lifetime income over the past 50 years."
News of the Wired
"What makes someone donate a kidney to a stranger?" [WaPo]. ""Extraordinary altruists," as the researchers call them, come from all age, race and socioeconomic groups. Some are religious, others are not. But unlike almost everyone else, they don't see less value in a stranger's life than in the life of a close friend or relative, the researchers found. And they are genuinely puzzled that the rest of the world doesn't view other people the same way."
"Red alert! Intel patches remote execution hole that's been hidden in biz, server chips since 2008" [The Register]. "The programming blunder can only be fully addressed with a firmware-level update, and it is present in millions of chips. It is effectively a backdoor into computers all over the world." Hoo boy.
For those who like their humor very, very dry, Bob & Ray:
"There in stately splendor, far removed from the squalid village below, they play out their petty games of money and power…."
* * *
Readers, feel free to contact me with (a) links, and even better (b) sources I should curate regularly, and (c) to find out how to send me images of plants. Vegetables are fine! Fungi are deemed to be honorary plants! See the previous Water Cooler (with plant) here.
And here's today's plant (via):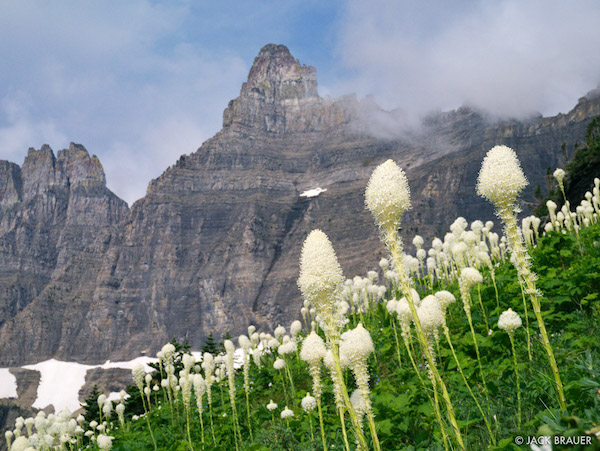 Diphterio: "Another 'alien' plant species: Beargrass. Since they only bloom once every four years, it's always a little bit special to come across a field all in bloom…and so much pollen!" See additional discussion from NC plant geeks.
* * *
Readers, Water Cooler is a standalone entity, not supported by the Naked Capitalism fundraisers. Please use the dropdown to choose your contribution, and then click the hat! Your tip will be welcome today, and indeed any day. Water Cooler will not exist without your continued help.