Overdose prevention worker saves pet mouse with Narcan CBC (frosty zoom)
40,000-year-old bracelet made by extinct human species found Digital Journal (Selva)
Researchers report new, more efficient catalyst for water splitting PhysOrg (Chuck L)
Diesel engines pollute much more than we thought — and that's bad for our health The Verge
Parents of student poisoned by alcohol describe 'torture' at fraternity BBC
Drug checks at Vancouver injection site found 80% contained fentanyl Vancouver Sun (martha r)
Researchers see possible North Korea link to global cyber attack Reuters
Martin Schulz: We took a punch but weren't knocked out Politico
Drug firm faces fine of £220m for hiking prices CNN
Neo-Nazi network in German army larger than previously thought WSWS (martha r)
Brexit
Nicola Sturgeon wants seat at Brexit talks table BBC

There is a new consensus in Germany – Brexit should be clean, and Britain should pay for it New Statesman
Labour party's plan to nationalise mail, rail and energy firms Guardian
Macron
German enthusiasm for Macron begins to wane Defend Democracy

Emmanuel Macron inaugurated as president of France WSWS (martha r)

Guardian journalist Paul Mason calls for a "left" alliance with "free market elite" WSWS. Martha r: "Wow, I didn't think Paul Mason was THIS bad."
New Cold War
Gorbachev Warns of Growing Danger Consortium News (Sid S)

The Fog of Cold War Dissident Voice. Chuck L: It's a book review, but the book is important. I'm restraining myself to pasting in just one paragraph":

It was headed by Steve Possony, a Hungarian émigré who professed to be an expert on Communism in general and the Soviet Union in particular. Steve was the first of several Central European émigrés I met in the next few years who passed as experts on Communist Europe….Others were Stausz-Hupé, Kissinger, Brzezinski and many lesser lights such as Leon Gouré and Helmut Sonnenfeldt. In every case I felt that they were thinking, consciously or otherwise, as representatives of a lost cause in their native land, and I always believed that they were used by the military because their 'obsessions' were so useful. (FTFM, p.80)
Ontario politician Jagmeet Singh to launches bid for federal NDP leadership Ottawa Citizen. Martha r: "Not much on policy. hard to tell from this story where this guy is really coming from. maybe he doesn't really know yet? (/s) Anyway, 'Progressive, social democratic values', he says."
Trump Transition
Hey @thenation! Why did you pull the story about WaPo's CIA ties? I share it regularly; it was there until recentlyhttps://t.co/q9t7K6eQ8I

— Caitlin Johnstone (@caitoz) May 16, 2017
Obamacare
My partner gets treatment at the Vermont VA, the best in the country. On these trips iI sometimes talk with patients in the waiting room about the latest va news. Some seem quite confident that if TPTB go too far in messing with va provision of care, there will be a huge rebellion of vets and VAstaff that won't be suppressible.
The Real Obama Current Affairs (martha r)
U.S. Supreme Court rejects case involving burping teen Reuters
The Magic Liberal Counterpunch. Li: "Key quote: 'The anti democratic actions of Obama over 8 years seems to pass unnoticed. What was NDAA? Obama expanded surveillance, prosecuted whistleblowers and expanded military tribunals. And this just scratches the surface. What was TTP for that matter? And yet, if you can find me a liberal willing to actually debate this, I will clean your house for a year, free.'"
Confirmed: DNC Emails LEAKED … Not Hacked George Washington. Headline a overstated but still an important find….
Hillary Clinton returns to politics with launch of new organization DW
Noam Chomsky: The Most Remarkable Thing About 2016 Election Was Bernie Sanders, Not Trump (Video) Truthdig (martha r)
Why the 'alt-left' will succeed where centrists fail Guardian (martha r)
The Usefulness of Alt-Left, EmoProg, BernieBro and FireBagger Ian Welsh (martha r)
Young Black Democrats, Eager to Lead From the Left, Eye Runs in 2018 New York Times (resilc)
Vermont Makes History With Legislative Passing of Marijuana Bill Cannabis Business Times (resilc)
Police State Watch
Out of Line: How to Better Protect Airports from Terrorist Attacks Rand
U.S. Stats Officials Say Measurements of GDP, Inflation Are Off Bloomberg
Ford Aims to Cut Global Workforce by Roughly 10% Wall Street Journal
Harvard Endowment's Biggest Public Holding Is a High-Yield ETF Bloomberg
Class Warfare
Antidote du jour. Erpé: "Pika nr Moose, WY (Grand Tetons NP)":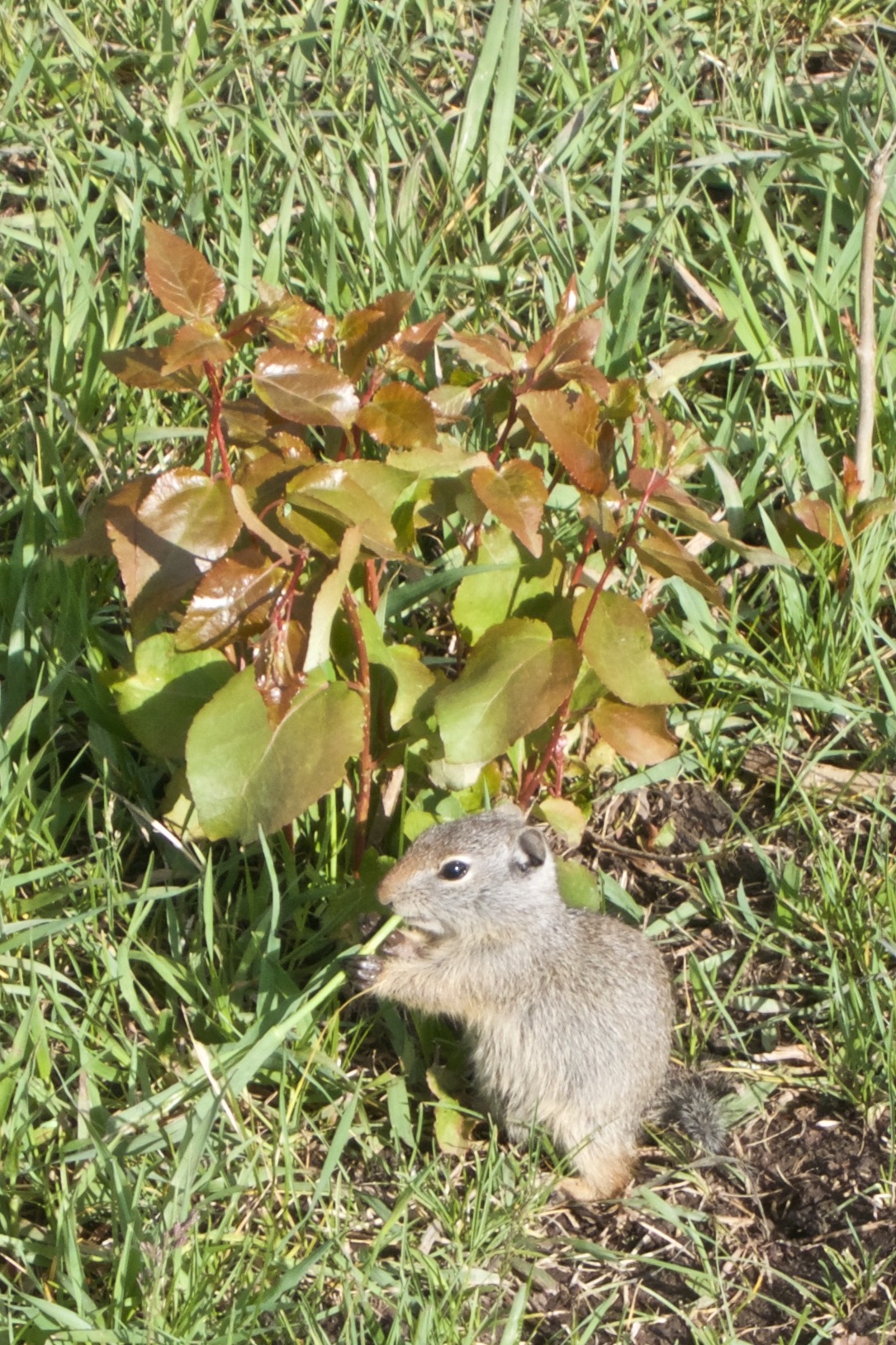 And a bonus video (hat tip Richard Smith). How lucky this weasel is to have such a nice human!
See yesterday's Links and Antidote du Jour here.